Yes. There are times when you just have to have that serene, me-time lunch. Just in the company of yourself and… a whole bottle of wine from Motorino?
Basically what happened was that one type of wine was ordered, and the waitress pleasantly asked if it was for a bottle. Never knew my reputation precedes me, or she probably thought a guy eating a whole order of pizza alone would want a whole bottle to accompany his lonesomeness. But it was far from being lonely, especially in the company of pizza like that from Motorino.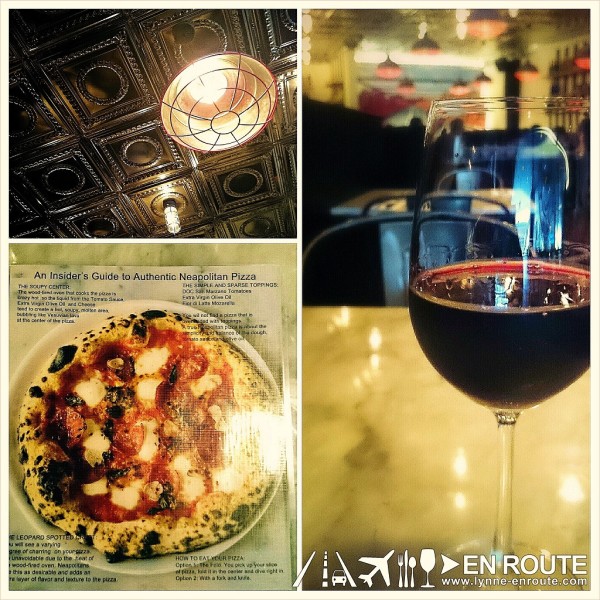 As a background, Motorino has gotten rave reviews for making it big on New York. And as Frank Sinatra's song says, if you can make it there, you can make it anywhere. So they have set their sights on Manila.
There's no denying it. The food scene in Manila is really exciting as of late, albeit an excitement brought about by imported and branded marques staking claim on their share of the food scene pie. The hungry public are not complaining, though.
And with Motorino, not much to complain about.
Its Neapolitan style pizza (much like the darling of this blog Gino's brick Oven Pizza), and superbly fresh toppings and made-to-order crust. It is all in the crust for Neapolitan style pizza.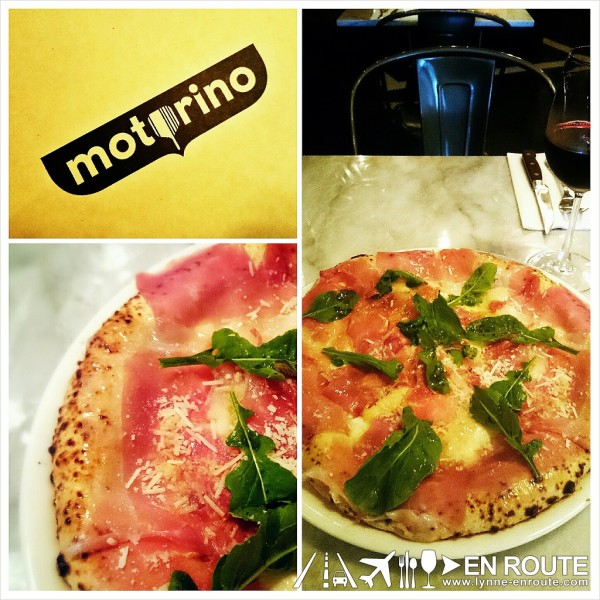 In here is a Prosciutto and Arugula (PHP 795.00). Quite pricey although the ingredients were not spared. It tastes so fresh, from the dough to the cheese, to the bitter arugula that softens the saltiness from the prosciutto. The only qualm is that the dough was not as charred on the sides. Maybe if it was left for just one minute more in that wood fired brick oven.
It may sound like nitpicking, but you would if you are paying this and a glass of wine all by yourself (decided not to push for the whole bottle offer. Almost forgot that it was a working day. Hope the daytime boss isn't reading this...)
Yet, at the end of the day, you can not help but be generally satisfied that you decided to eat all by yourself, accompanied by a good glass of wine, and a Motorino pizza you openly embrace to be part of the Manila food scene.
Motorino Pizza is located at the Third Floor of Greenbelt 3, Makati City Philippines
Tel. Nos. +632-754-8018
Comment on this and Share it on Facebook!
comments
Powered by Facebook Comments