New Year, and a good start too here at En Route. What better way than to turn the heat up in cold January than with a new addition to our buffalo wings recipes??
This recipe was inspired by a baked coffee wings recipe before, but the bittersweet taste will probably benefit with a bit of spicy kick from bird's eye chili or siling labuyo.
There are two ways to cook this: The no frills slow bake method, which makes it easier since you just leave it at the oven, or the deep fry to crispiness. Preferably, deep frying will give a better experience since baking does soften the chicken, but you just don't get that excitement from a fried one.
But both will have to be marinated at least four hours to get those flavors in.
Barako Wings: Fried Method
10 pieces chicken wings, drumstick and wing part separated, 20 pieces total
2 tablespoons butter
1/2 cups finely chopped onions
2 cloves garlic, minced
3-4 pieces bird's eye chili, finely chopped
1 cup Kahlua
2 tablespoons Worcestershire sauce
1/2  cup barbecue sauce
1 teaspoon salt
2 tablespoons honey
½ cup all purpose flour
½ cup cornstarch
Cooking oil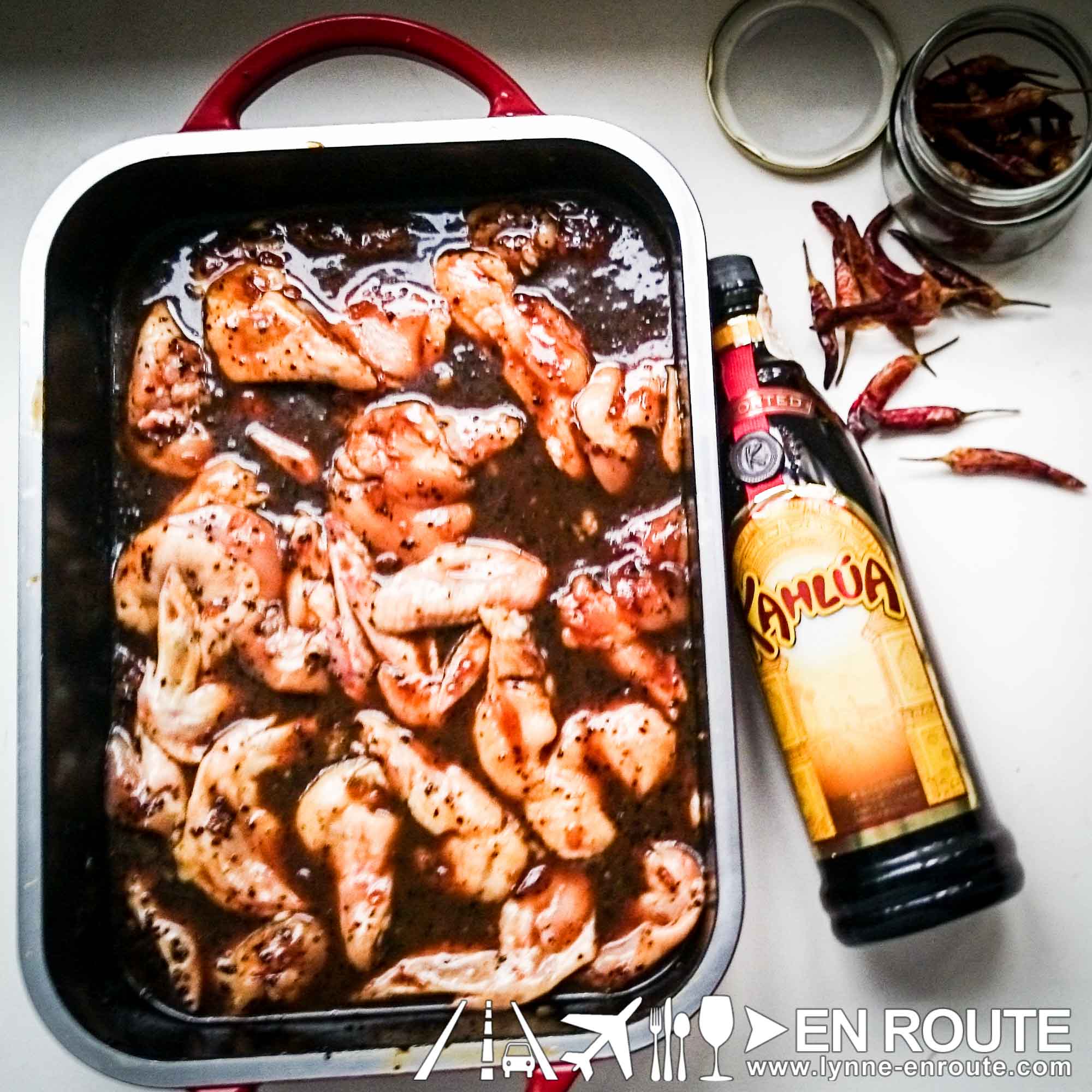 Directions:
Melt the butter in a saucepan, then add the garlic, onions, and bird's eye chili
Add the Kahlua, barbecue sauce, Worcestershire sauce, honey, and salt. Mix all well
Once all mixed up, place chicken into a container and pour over the mixture. Marinade for four hours or overnight.
Once done marinating, mix flour and cornstarch into a bowl
Heat oil to 350 degrees Fahrenheit
Take the chicken out of the marinade and toss into a bowl. Evenly coat the chicken with the flour/cornstarch. Don't throw the marinade yet!
Double-fry those chickens! Technique for doing it in our old recipe here:
Place the marinade into a saucepan and reduce to about half.
In a separate container, place marinade and chicken and shake until evenly coated.
Garnish with onion leeks if you wish.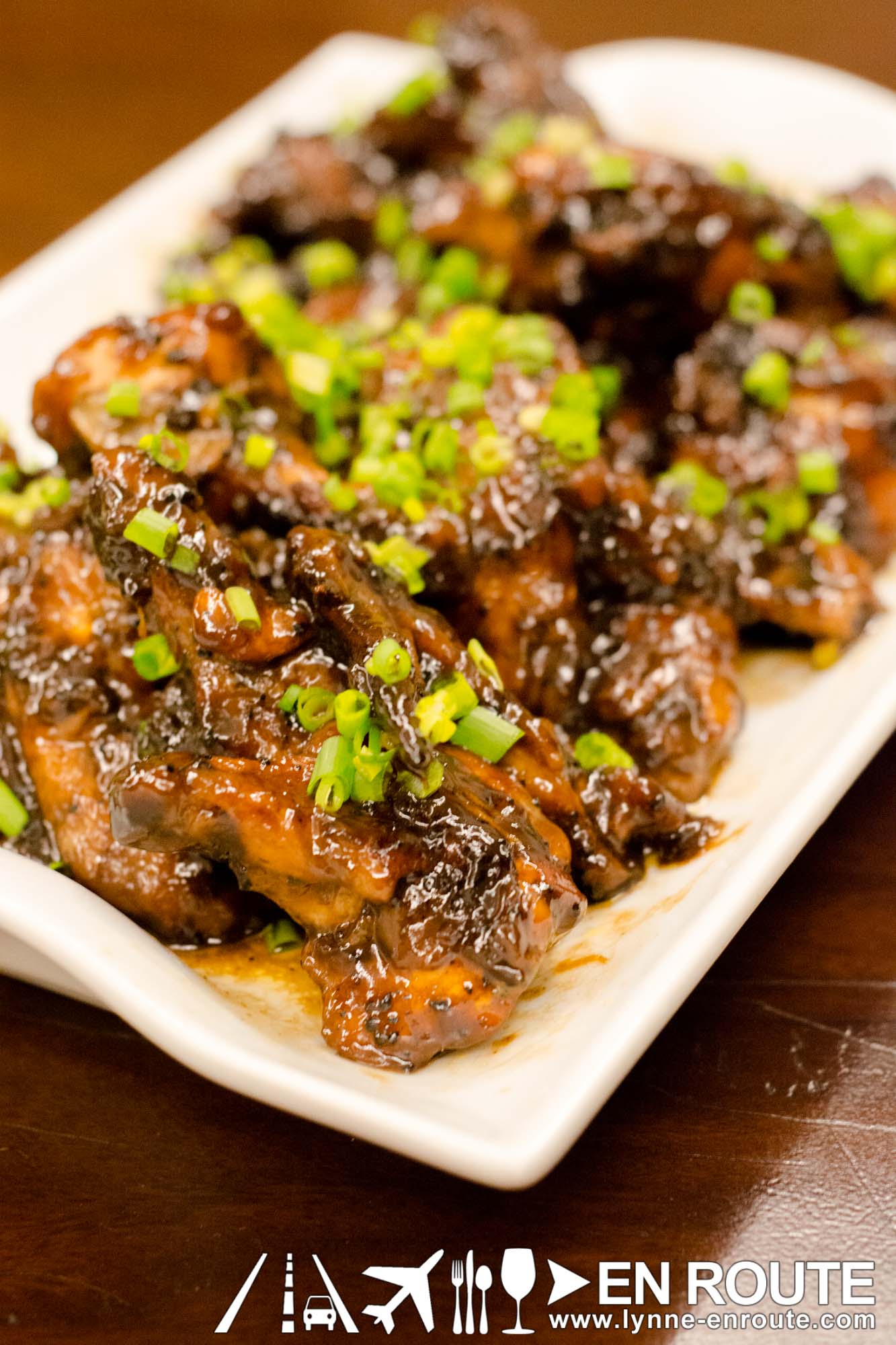 Baked method: Basically once the chicken has been marinated, remove from marinade and place in a broiling pan. Set oven to 350 Fahrenheit and bake for 15 minutes. No need for flour and cornstarch.
Baked is easier, but that extra crisp from frying will be oh so worth it 🙂
Cheers to a New Year!
Comment on this and Share it on Facebook!
comments
Powered by Facebook Comments