In the past years, Kettle has proven to be one of the more popular casual restaurants in the metro, thanks to its food having familiar flavors but given little twists and flairs to make the taste unique but not veering far from its essence.
Case in point? Their buttermilk fried chicken is the gold standard for fried chicken. It has made a believer of critics.
So when the team behind Kettle opened "Fireside" at the Mega Fashion Mall at SM Megamall, this was definitely the first thing to go to during one day full of errands, even snobbing Tim Ho Wan and Tian-Tian (maybe they'll be for a later day).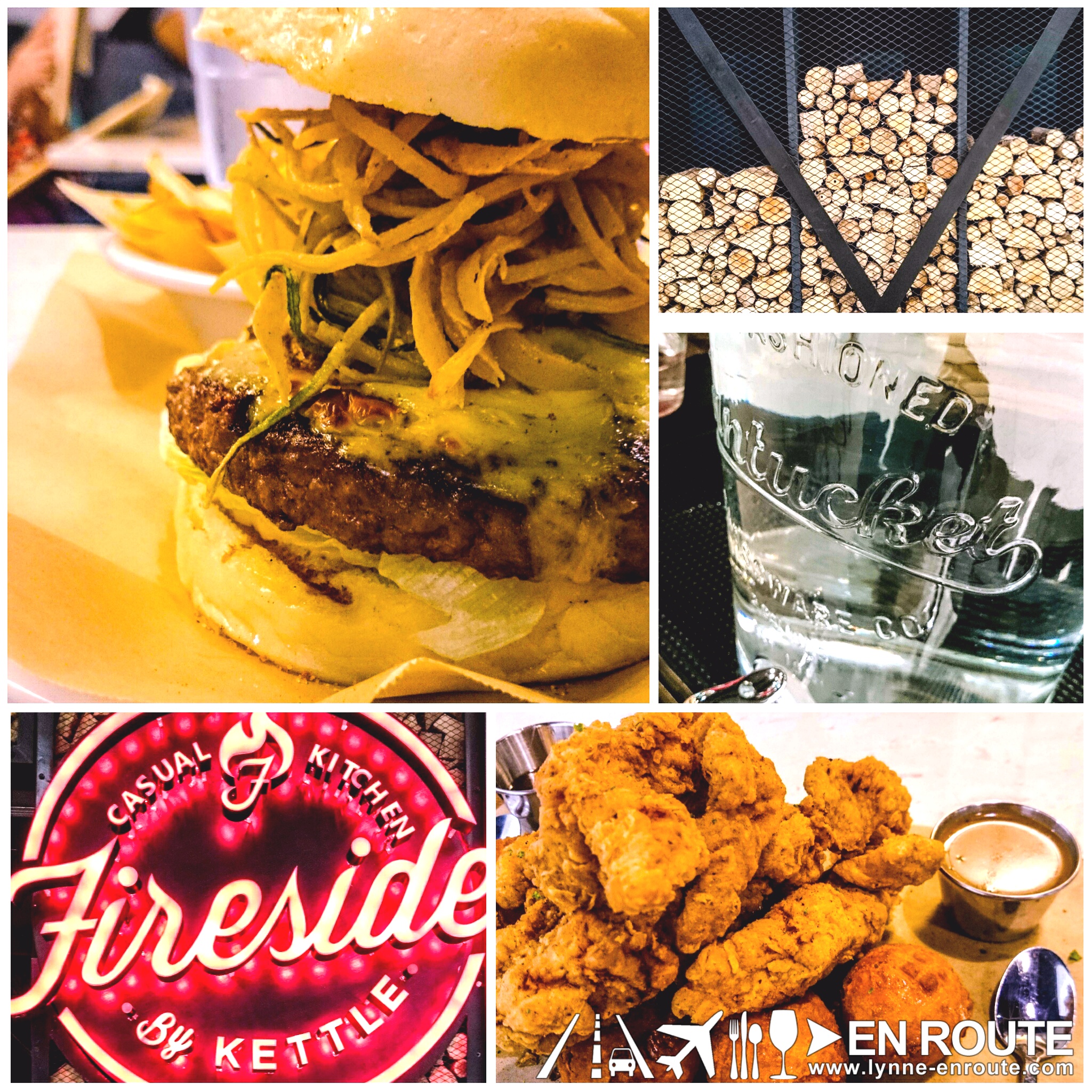 Fireside is the more refined and masculine looking brother of Kettle. Big suede chairs, black accents, big suede chairs, it feels like some distant relative's swanky yet gritty log cabin.
The Buttermilk Chicken makes an appearance here, this time as chicken strips, and the corn bread now in a deep fried form, resembling like those munchkin donuts. The result of it having a crustier surface? It just got better than ever, especially when dipped in that spiced honey.
And that Fireside House Burger? It's a half pound angus beef patty wonder filled with pepperjack and cheddar cheese and crispy shoestring potatoes. Juicy and filled with comfort food goodness.
The great thing about the Mega Fashion Hall are the excellent retail choices, and restaurants like Fireside by Kettle will just make you go back, even if you can just skip the shopping part and gorge on the delicious offerings.
Fireside by Kettle is located at the third level of Mega Fashion Hall, SM Megmall, Mandaluyong Philippines.
Tel. Nos  +632-532-1807
Check out their Facebook Page https://www.facebook.com/firesideph and follow Fireside on Instagram (@fireside_ph)
Comment on this and Share it on Facebook!
comments
Powered by Facebook Comments