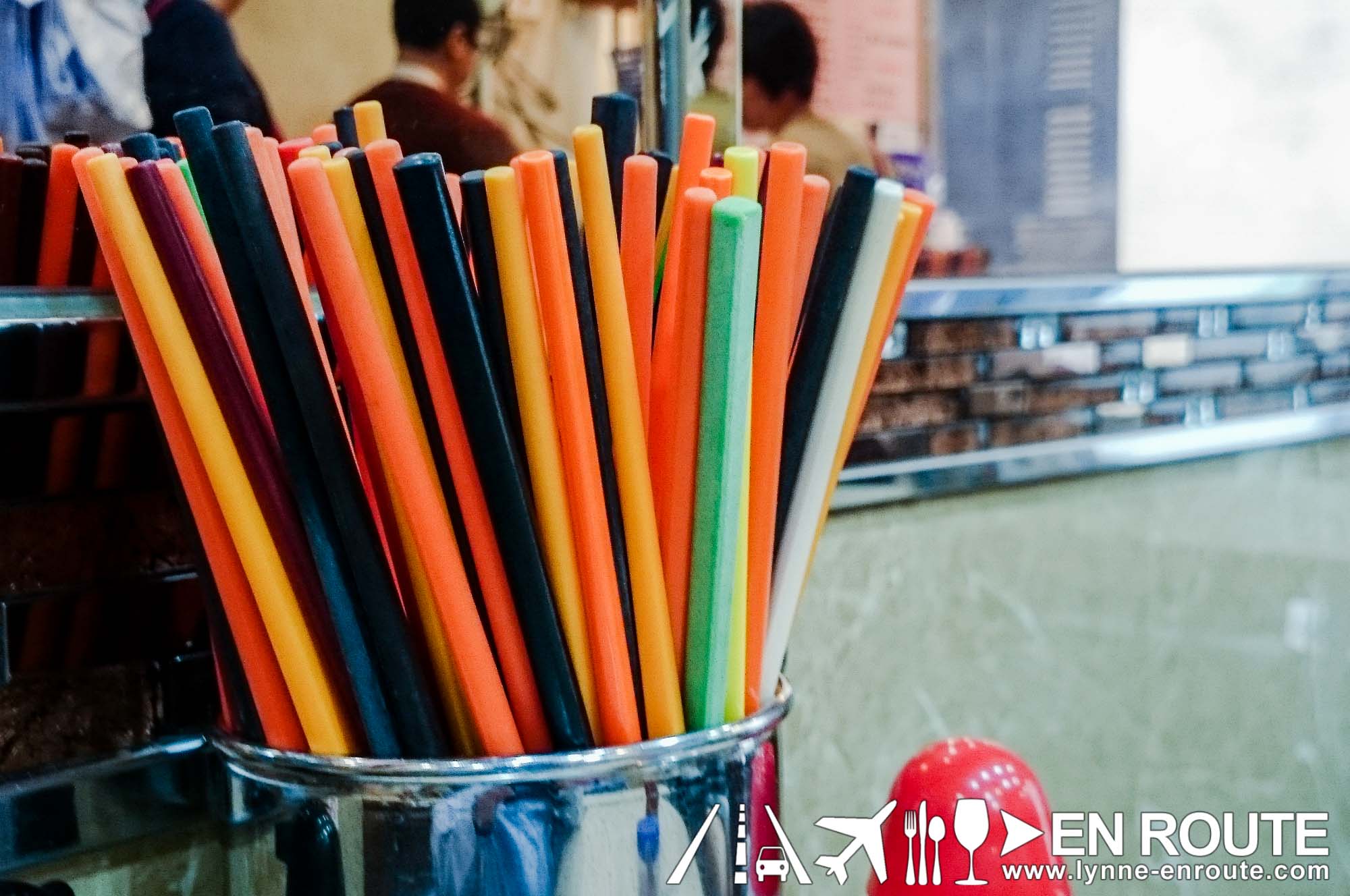 Part of the En Route to Hong Kong for a 36 hour layover series: Have as much tasty roasted goose from the best rated places here.
In previous visits, it was and always was Yung Kee as the default place the get roasted goose. Everyone knows it, and it has stood the test of time.
With time, of course, comes change, and there seems to be someone new… and just one street away.
Friends have all raved and recommended Yat Lok for its no-nonsense roasted goose goodness, all packaged in a small eatery-style shack, possibly the same way Yung Kee started 60 years ago.
And who can argue with the fact that it is part of the Michelin guide on where to eat for Hong Kong?
Oooo! And as a bonus: Yat Lok was also where Anthony Bourdain ate and recommends (just at a different branch).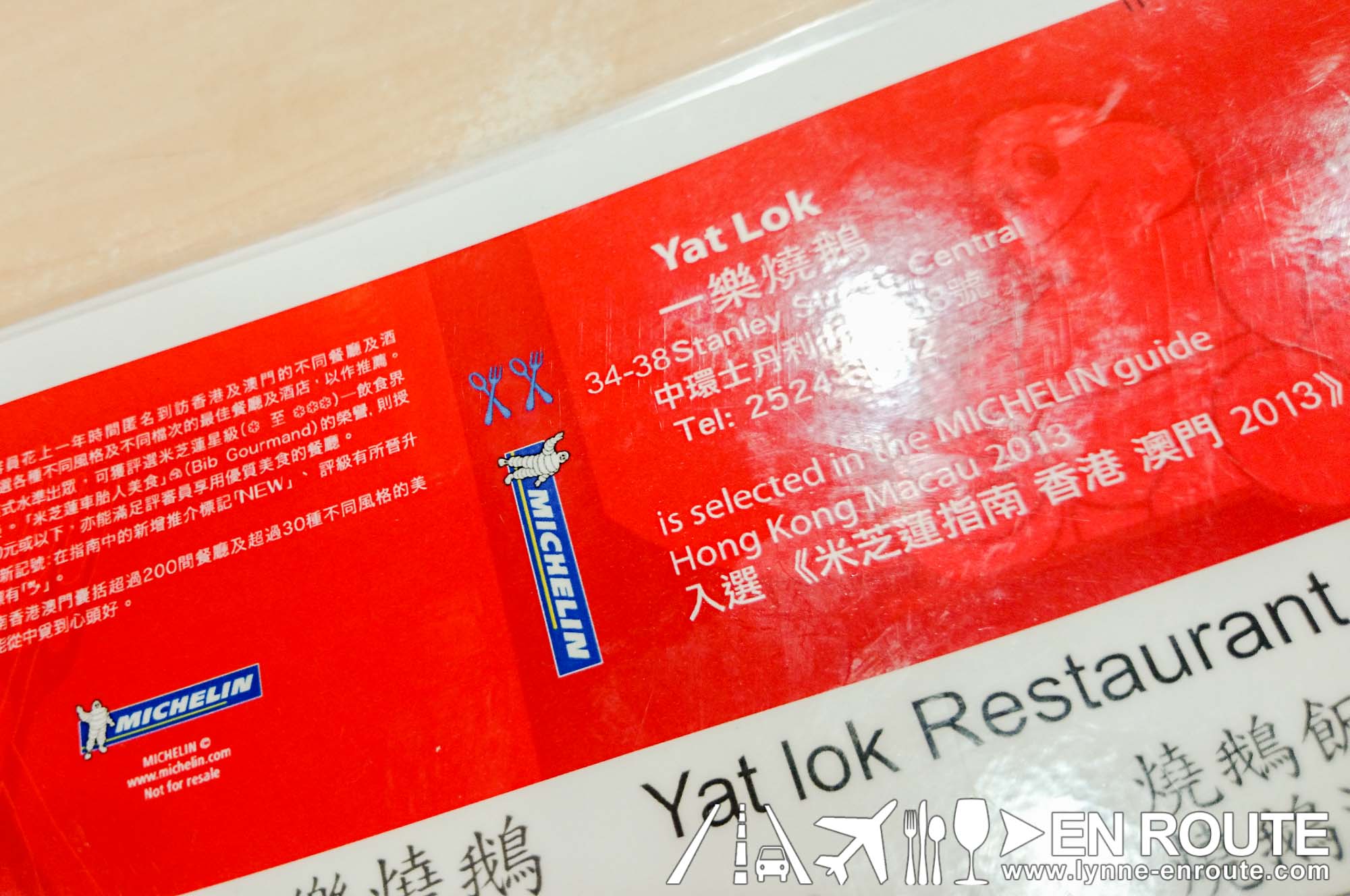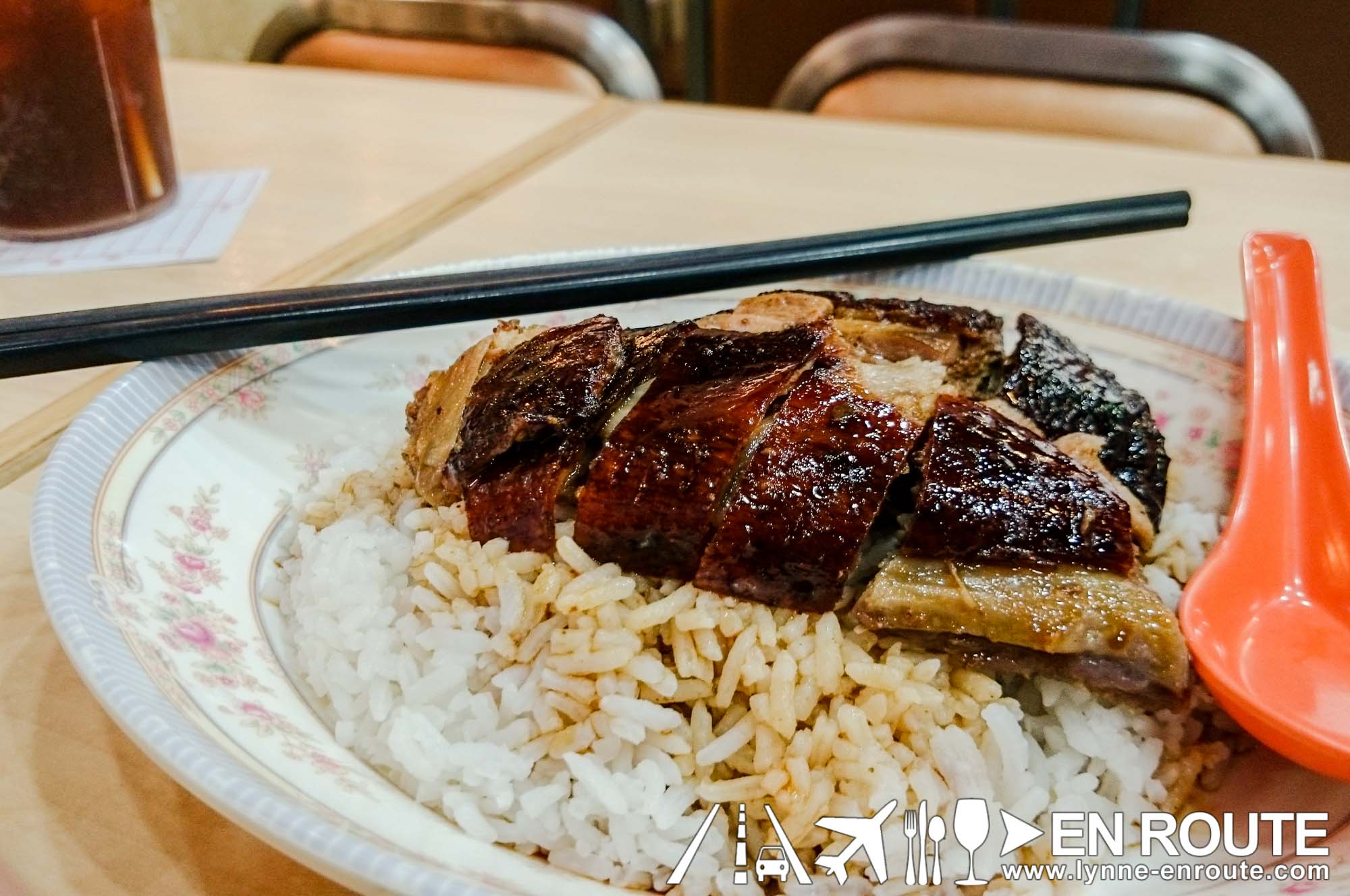 The goose they serve is succulent and more intense in flavor, all the more if partnered with their sauce. This seems to be its trump card compared to other places.
You can't argue with the price, either: at HK$ 65.00, the roasted goose rice is the same portion as that of Yung Kee but a lot cheaper. Then again, you don't get the more comfortable seating appointments and if the place gets full and you are sitting alone at a 4-seater table, the owner can elect to sit you down with strangers. It's part of the experience, and will not deviate you from the true purpose of your visit: That oh-so-good-goose.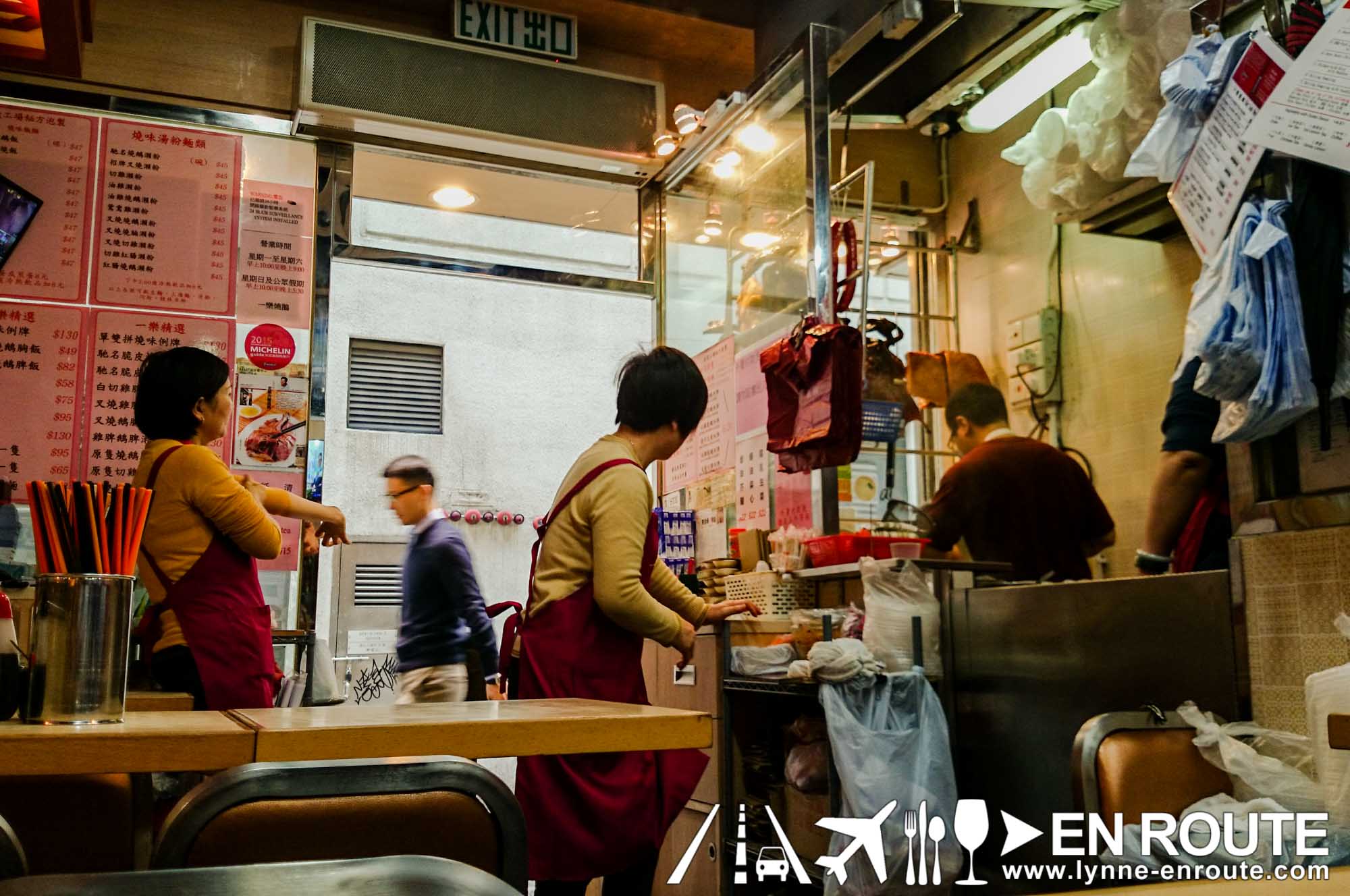 Is it better than the tried and tested? As a comparison, Yung Kee has goose that is slightly plumper, with the accompanying sauce has more dimensions in flavor. And just like that, it is difficult to compare it side-by-side as either restaurants prepare it in different ways as the permutations of the perfect roast goose are so vast that each one of them outdo each other in various factors.
Price wise, however, you cannot beat the value of Yat Lok. And thus this is the place where a nice take-away order of goose packed and ready for its flight to Manila (forgive the pun) was purchased before heading out to finish last-minute errands to catch the bird (enough already with the fowl references) leaving at 6:25pm at Hong Kong International.
This wild goose chase (Oh God please make me stop) is not over. Up next in another post: Goose Time of Tsim Sha Tsui.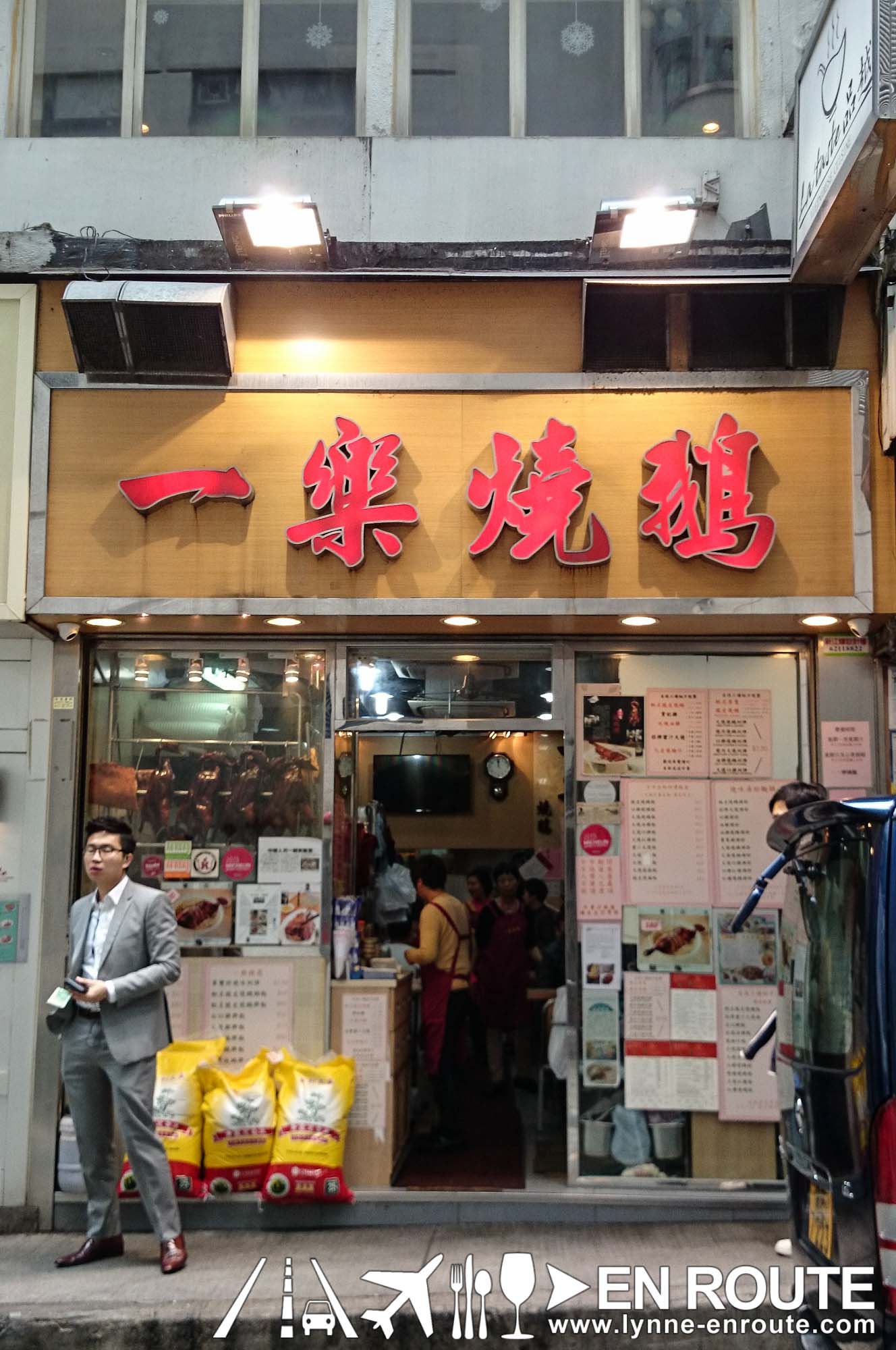 Yat Lok is located at the Ground Floor of 34-38 Stanley Street, Central, Hong Kong Island, Hong Kong
Tel Nos +852-2524-3882
Best to go at 10-11am and 3-4pm to avoid the long lines.
Love the Yat Lok Goose? What are other great Hong Kong places? Share your insights and other experiences below.
Comment on this and Share it on Facebook!
comments
Powered by Facebook Comments