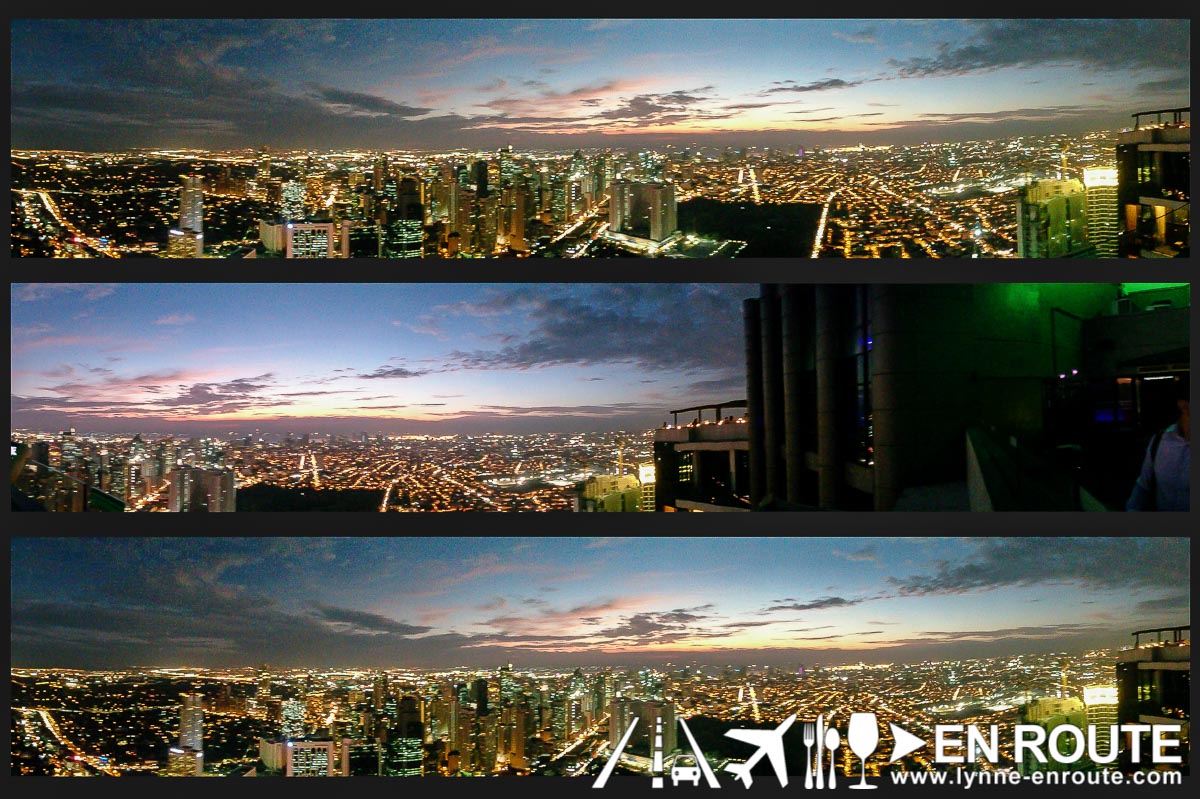 "See you at the top."
To those who follow the Manila club scene, this statement is all too familiar. 71 Gramercy is the premiere club on the top floor of the highest building in the Philippines: Gramercy Residences.
Named after the floor where it is situated, it has played host to the clubbing elite, with trendy beats and fantastic cocktails. As a matter of fact, one of their bartenders is contending for the 2015 Diageo Masterclass Bartender of the Year.
But there's more to this place than the fantastic view of the metro and partying until the wee hours of the morning. Dinner here is quite the gastronomic experience as well.
Two persons are behind this. One is Cecille Chang, the chef behind Silk Road in Fort Bonifacio managing the dining, lounge and bar area.
And in the kitchen, Carlo Miguel, famous for some of the other restaurants such as Draft Gastropub, Publiko, Beso Vinoteka, and Brew Haus (that has EXCELLENT gourmet grilled cheese sandwiches) just to name a few (and soon, the big craft beer haven to be named Brewery in Fort Bonifacio).
Here are a few of what you can expect when dining at the top: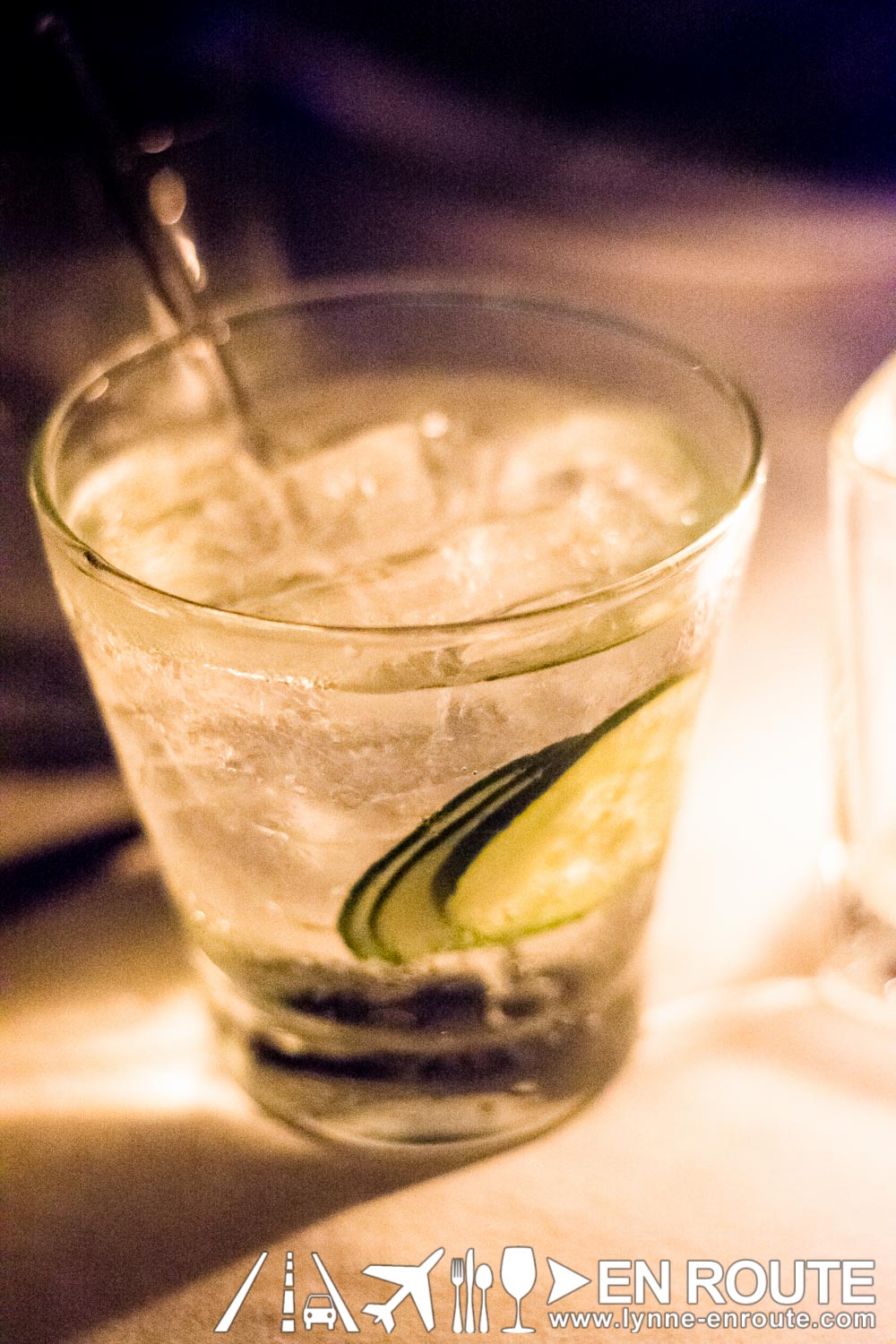 Green Tea Cured Salmon is rich and flavorful, balanced with feta, ginger and shallots to give a zest to balance the fish's innate creamy texture.
The Prawn Salad, with its inspired plating above diced ripe mangoes is what delectable starts are made of.
And, who can go wrong with Fresh Oysters? These actually pair well with a martini or gin and tonic.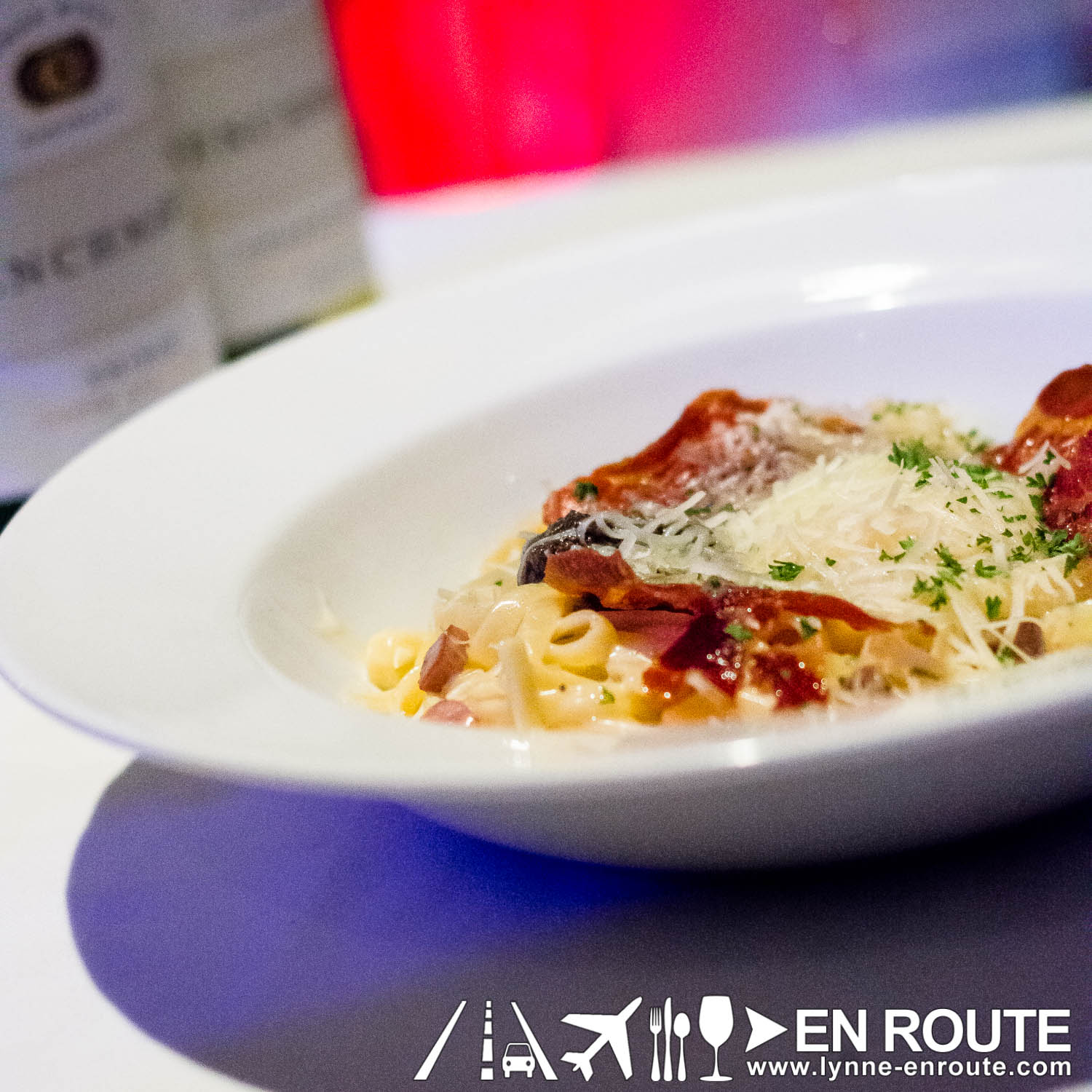 What got the table cooing with ooohs and mmmms is Carlo Miguel's Tagliatelle Truffle Pasta. With a truffle cream sauce, crispy prosciutto, and finished off with a 62 degree sous vide egg, its rich flavors balanced with saltiness and al dente pasta texture will be the talk of the night once you mix it all up.
There's more of that sous vide egg action in the dish aptly named Breakfast for Dinner. Berkshire pork belly and that egg sitting above a comfortingly crisp potato hash. It's complemented by a mushroom and potato fondant.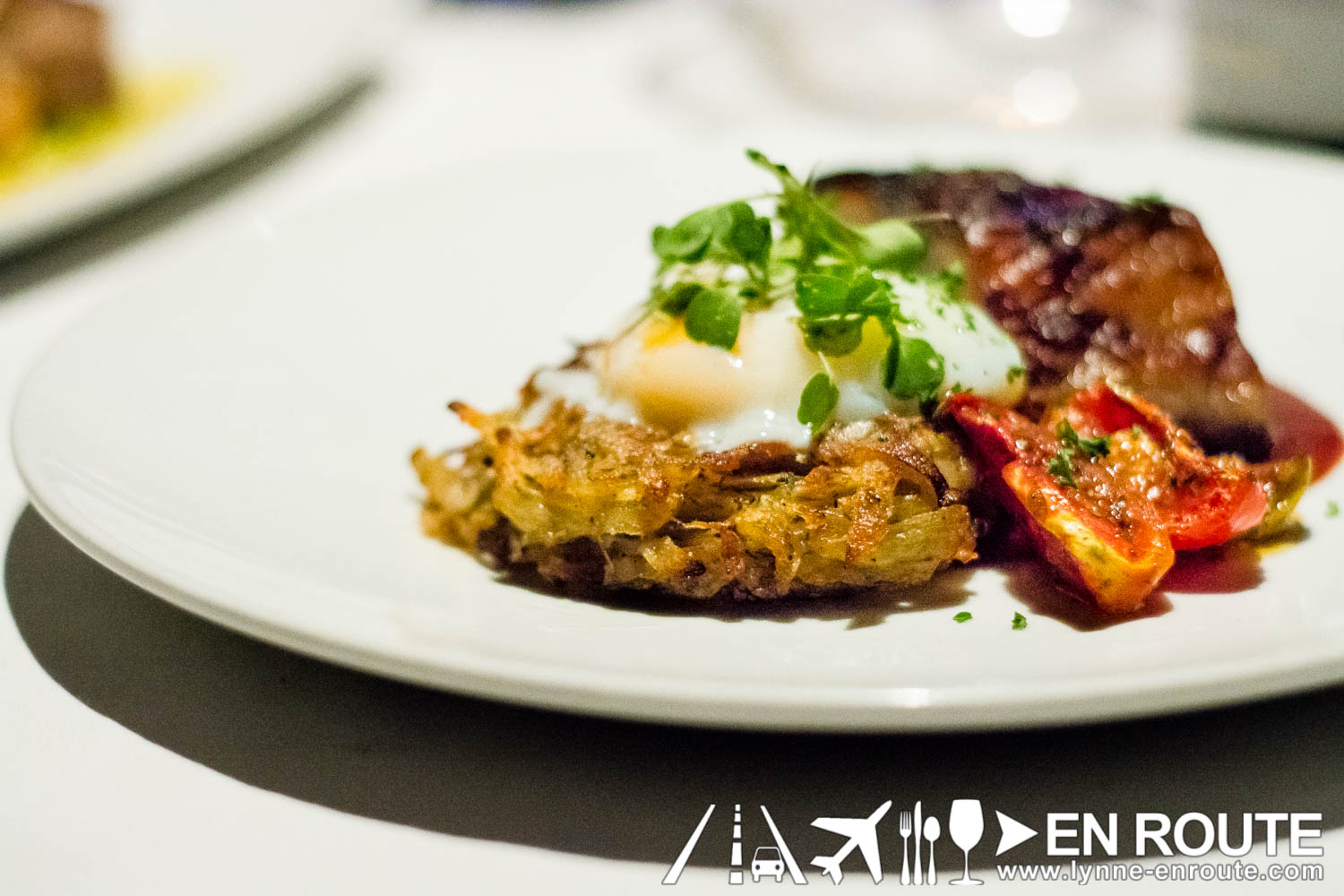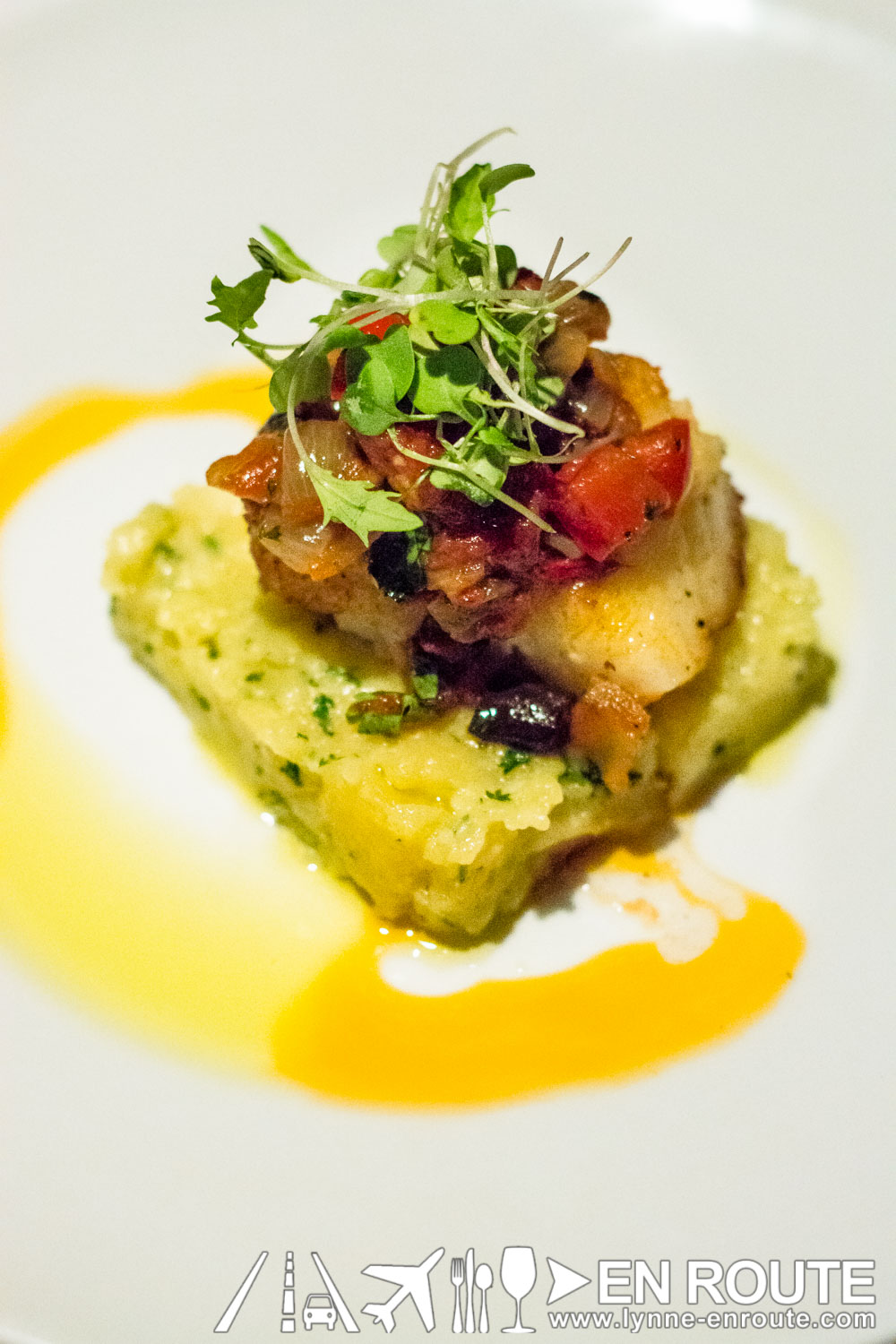 From here, you pick how your main course will go:
Light selections normally are seafood, so a Chilean Sea Bass with Mashed Potatoes roasted in lemon oil will please those that look for something easy on the palate.
And if you are wanting a bit of meat from terra firma on your entrée, Carlo Miguel's version of surf-and-turf will be the answer: Pork and Lobster. It's pork AND lobster. Nothing really much matters except its exceptional balance of flavors.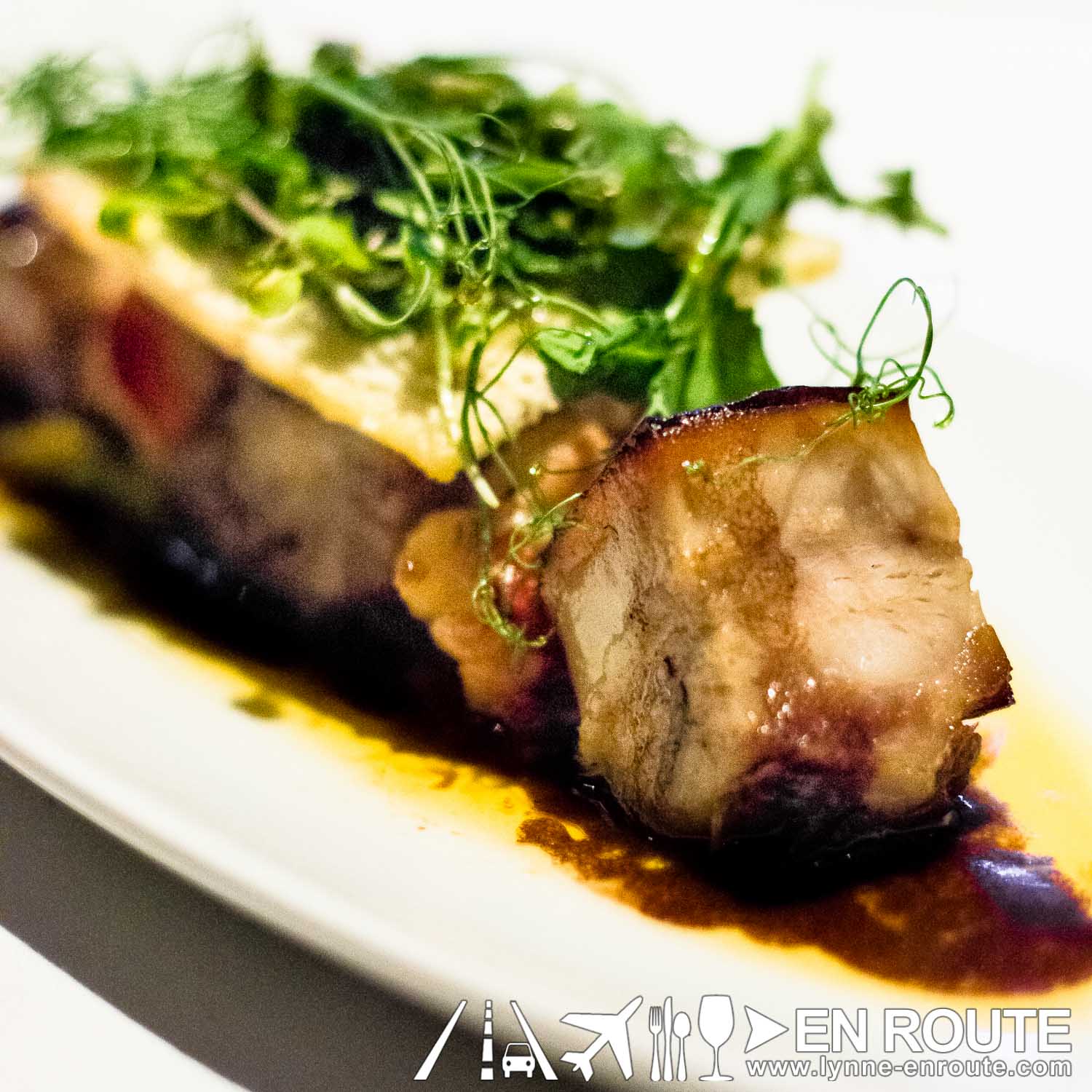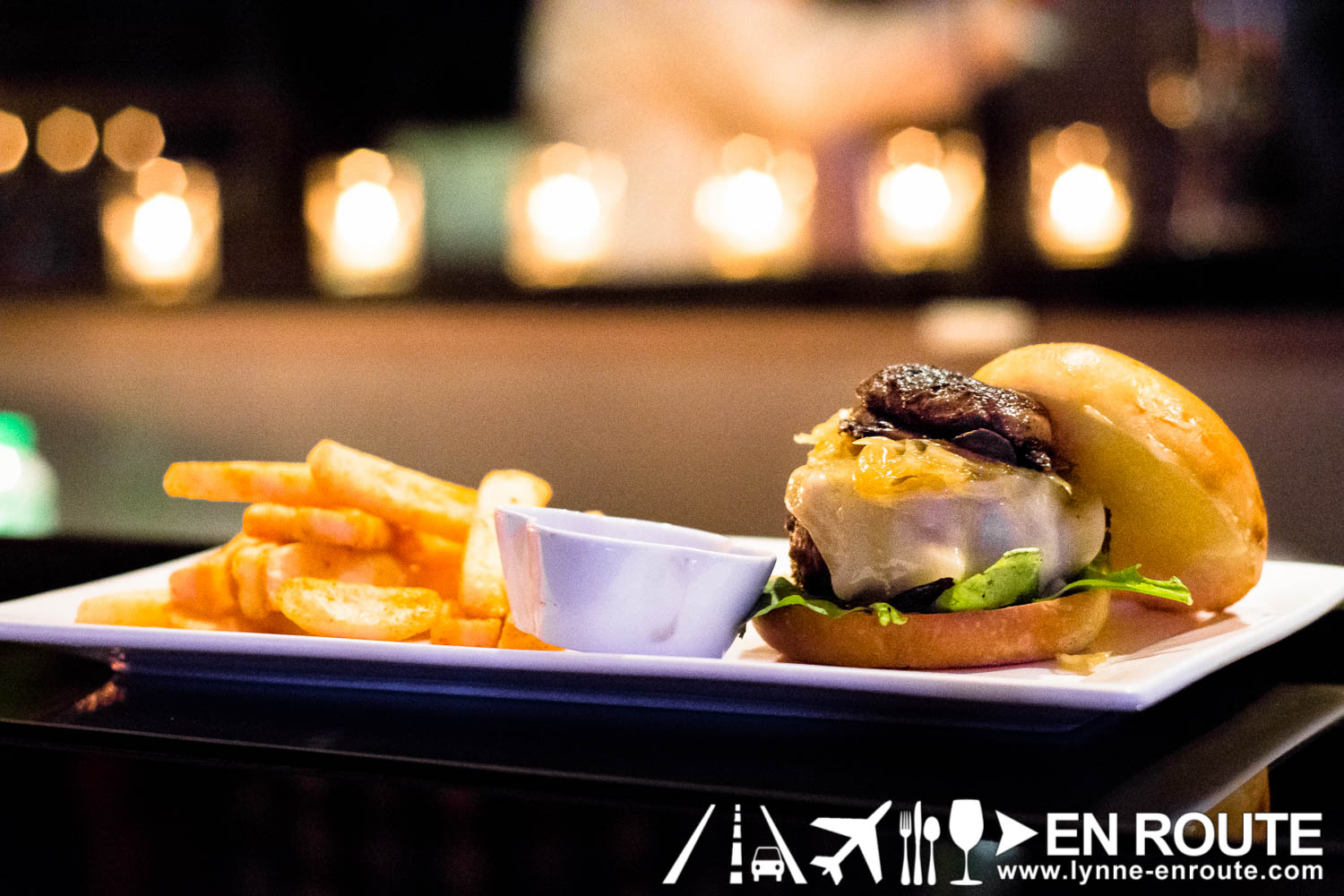 Carnivores will never be left out with the Gramercy Burger and its 200 grams of unadulterated patty goodness, cooked the way you want. Cooked Medium is highly recommended. Wait until you bite into it and realize that there are toppings of gruyere cheese and seared foie gras.
And the dish that will amaze? The Gramercy Tomahawk Steak. It's served with a side of truffle mac n' cheese, truffle fries, and creamed spinach.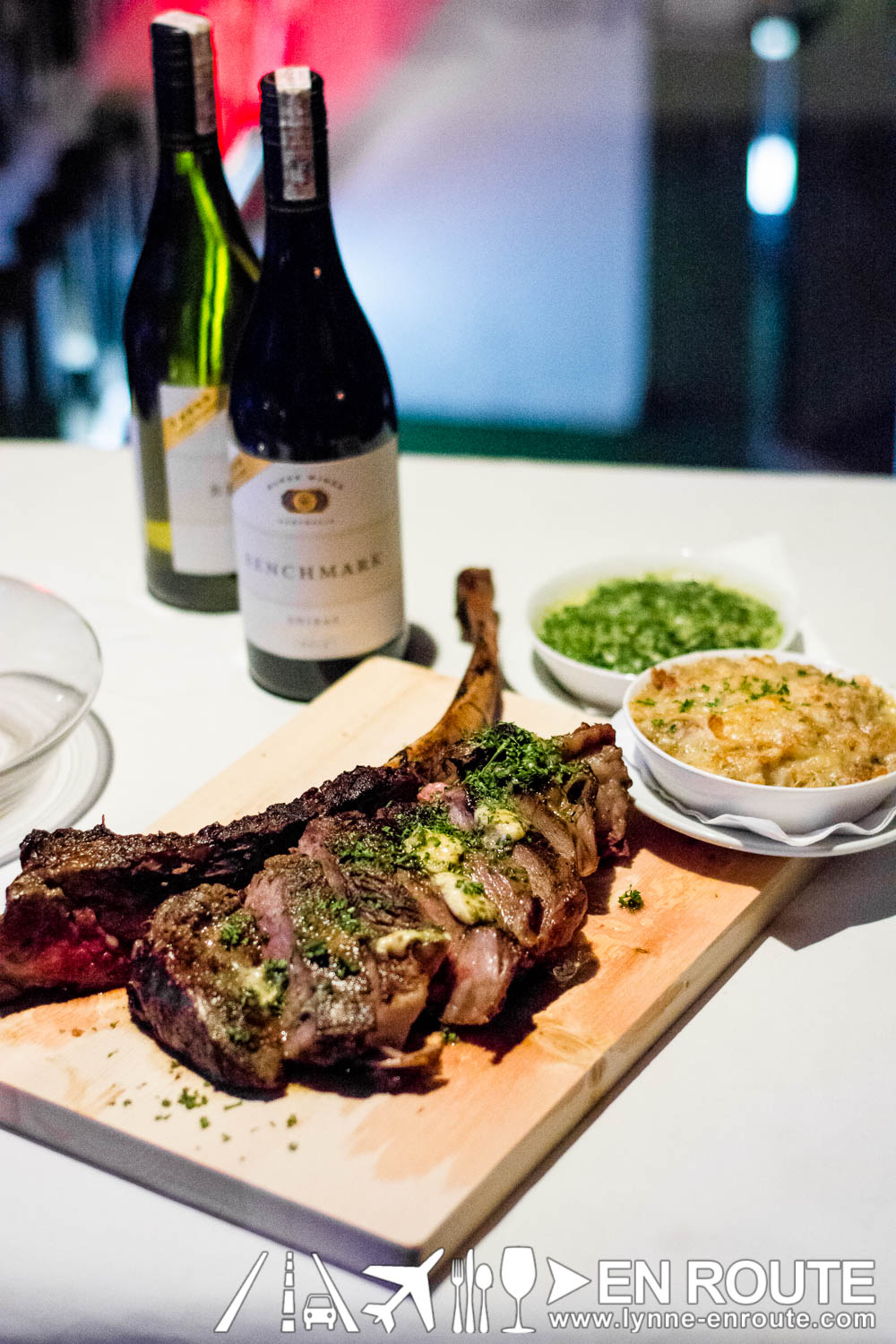 People say that the tomahawk bone is merely for decoration, but what it does is lends more flavor into the beef, as well as allow people to savor the meat at a different done-ness. The closer to the bone, the rarer it gets, and the more flavors come out.
End the night with some desserts on their menu. Creamy and fruity options abound with the Apple Pie with Vanilla Bean Ice Cream and the Almond Torte.
Chocolate lovers can opt for the Chocolate and Banane Souffle, or just go all out with the #Legit Chocolate Cake. Hashtag included in the name. And here's why:
Three kinds of chocolate are in this layered mini cake, and once that chocolate ganache is poured and collapses the cake from its center, you have five textures ranging from crunchy to velvety smooth from bottom to top. It is an indulgent night cap.
Oh, look. Where did the evening go? It's not quite late and not quite ready yet to head home. Then it is time to walk over to the lounge to where 71 Gramercy has always been known for.
And as they always say here: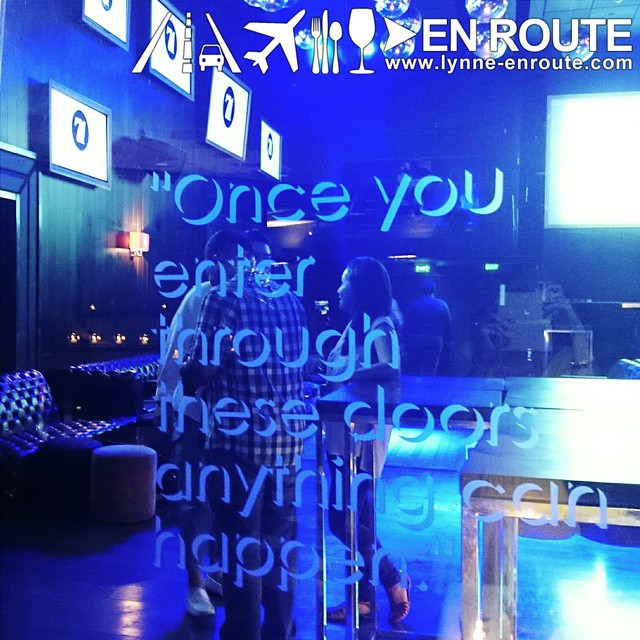 71 Gramercy is located at the 71st Floor of the Gramercy Residences within Century City, Kalayaan Avenue, Makati City
+632-478-8788 for inquiries and reservations.
Comment on this and Share it on Facebook!
comments
Powered by Facebook Comments