Last night in London back in 2013 (with a planned lazy summer day at Hyde Park while waiting for the flight tomorrow), and it was time to meet some old friends who have been stationed in the city for quite some time. They suggested meeting somewhere in Covent Garden.
Quite the interesting place. This one had a more youthful vibe compared to the other areas of town. Wonder if this is where you can take those drunken rickshaw rides?
Upon meeting, there seems to be one place already in mind: One where there is good Belgian food, and with it, excellent Belgian beer.
And we enter Belgo.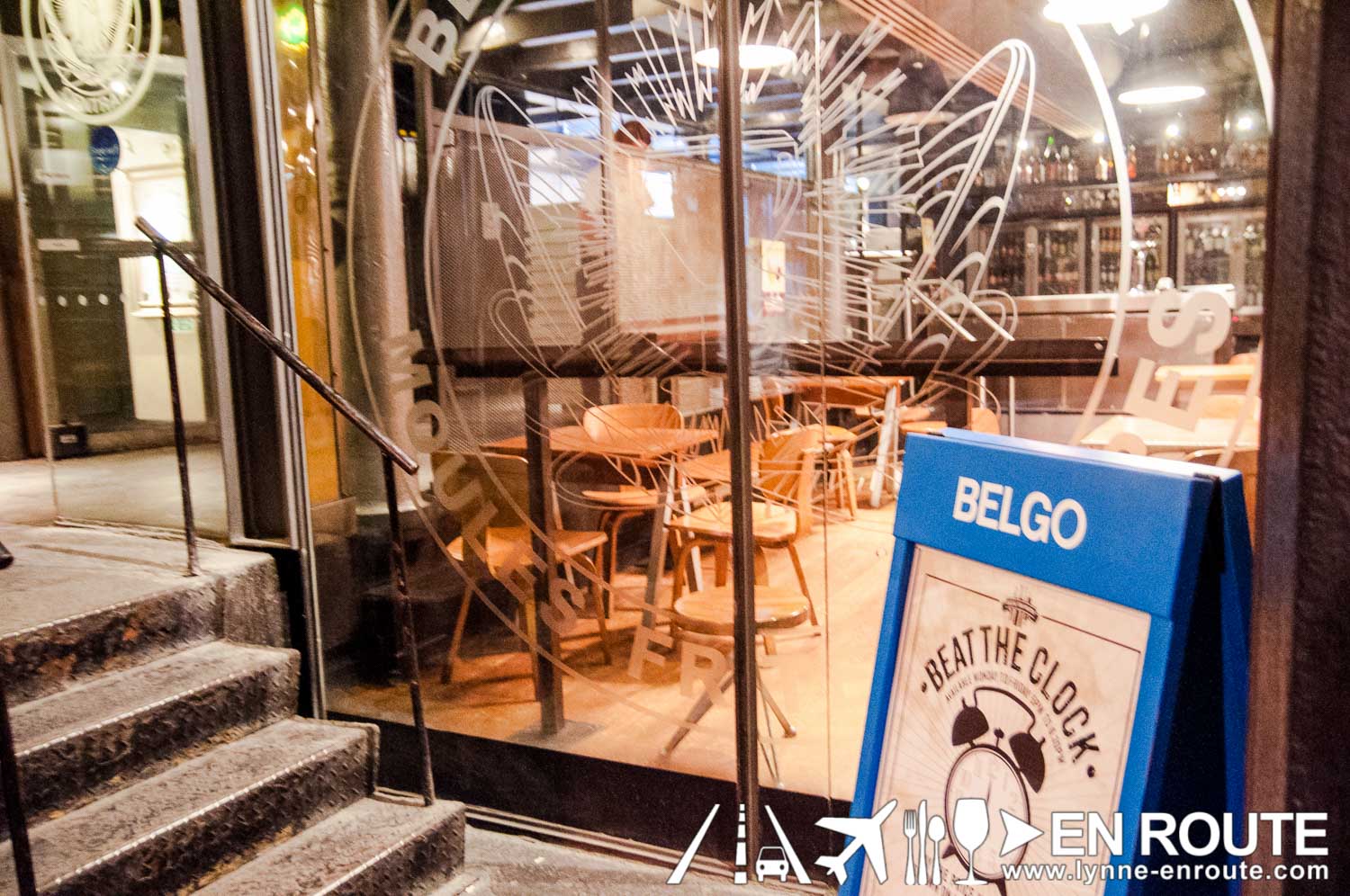 Belgo upon research seems to be a chain of Belgian restaurants with focus also on bringing in fine Belgian beer to pair well with the gastronomic offerings.
Fine food and beer? Lead the way.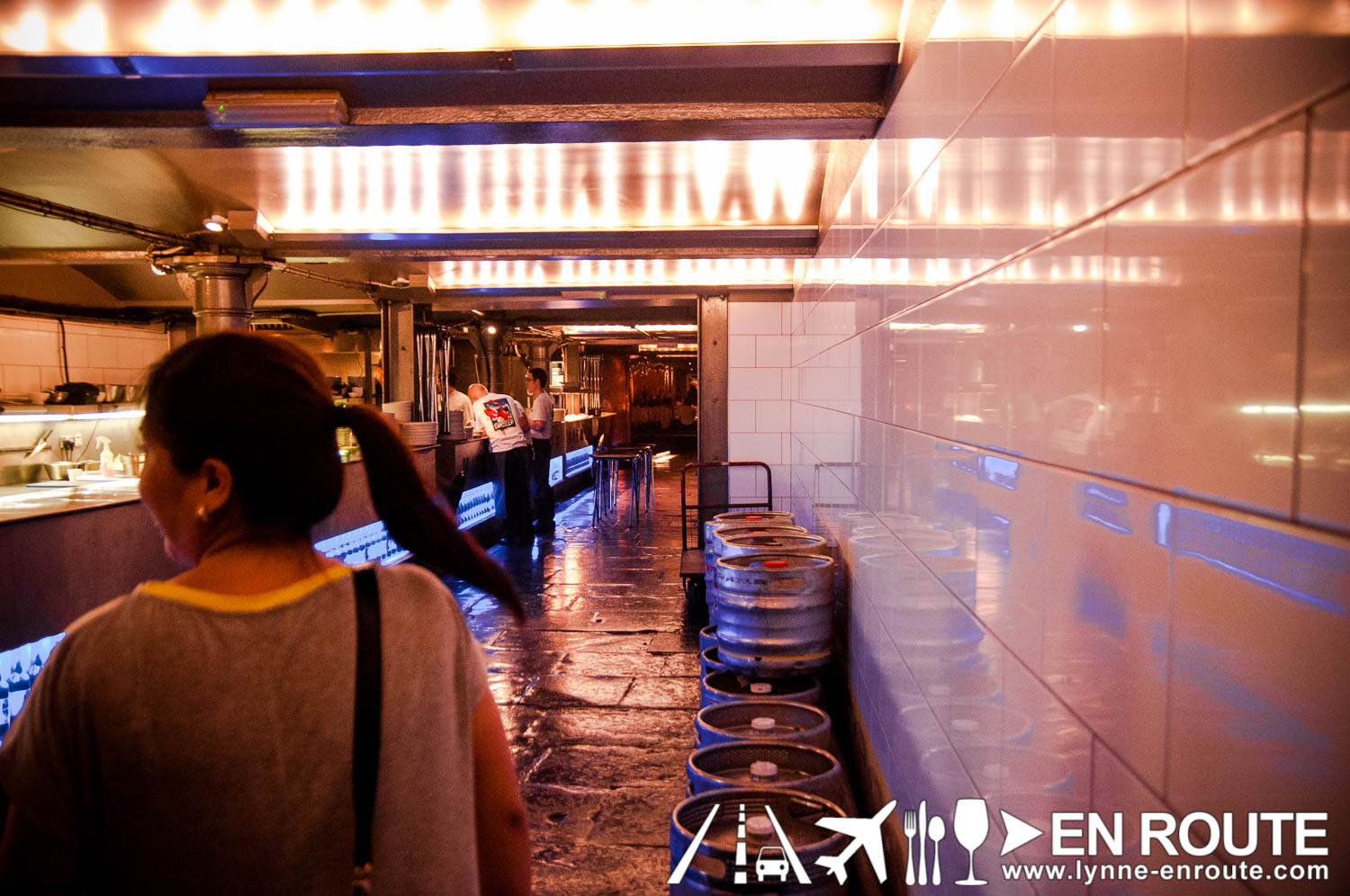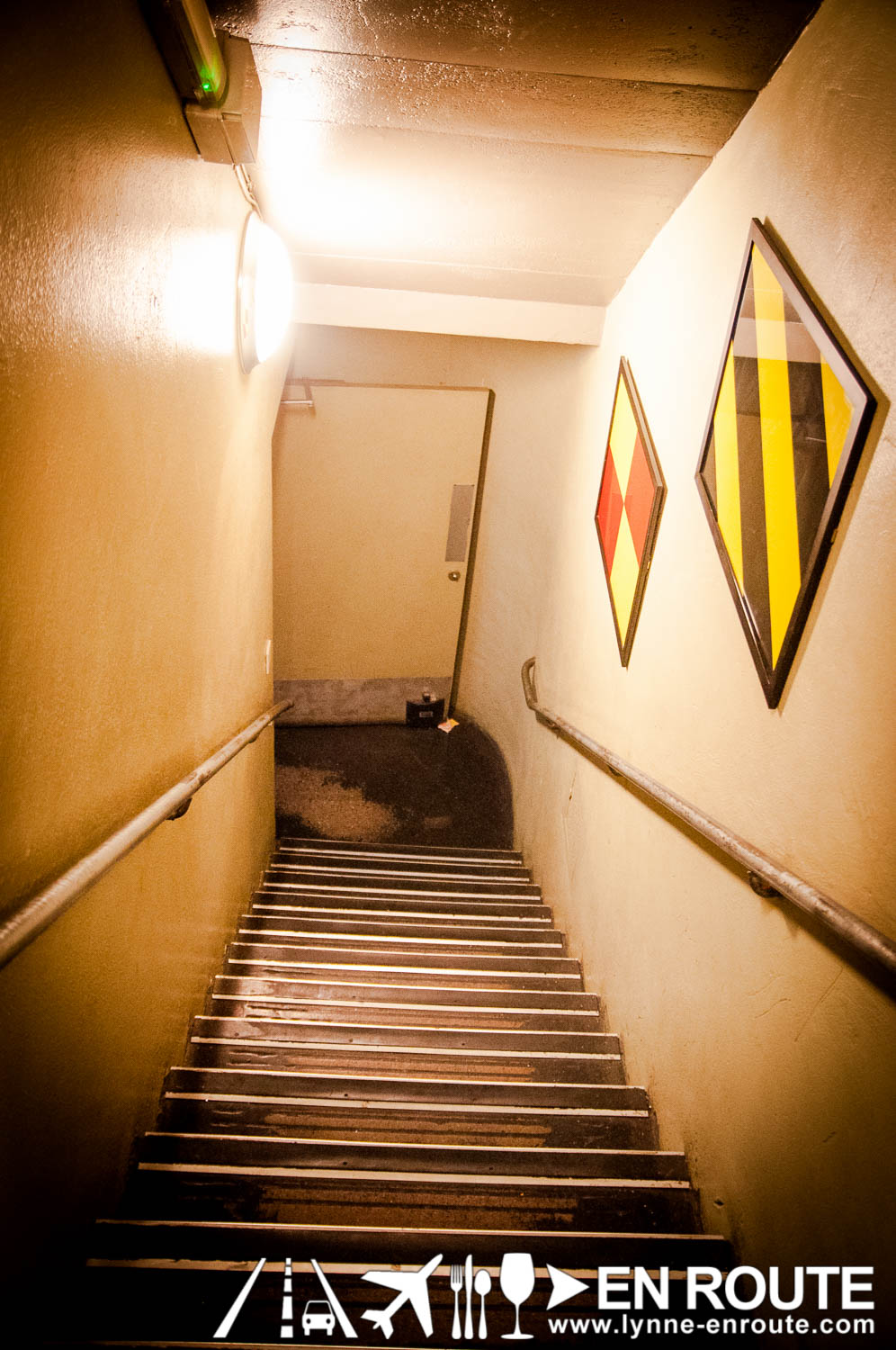 And the way led to what looked like an anteroom at the surface, then towards a dingy stairway into a basement (Reminiscent of Worship Street Whistling Shop ), before it opens into what looked like a kitchen and then into the main dining area.
And who greeted us? A Belgian dressed up like a Trappist monk. Trappist monks apparently are known for making great brews with painstaking quality that the beers have to adhere to certain specifications before it can even be considered a Trappist Beer.
True to form, the very first thing offered was Belgo's Beer Bible, where it lists own the Belgian beer offerings with a short introduction, its flavor profile, and its alcohol content.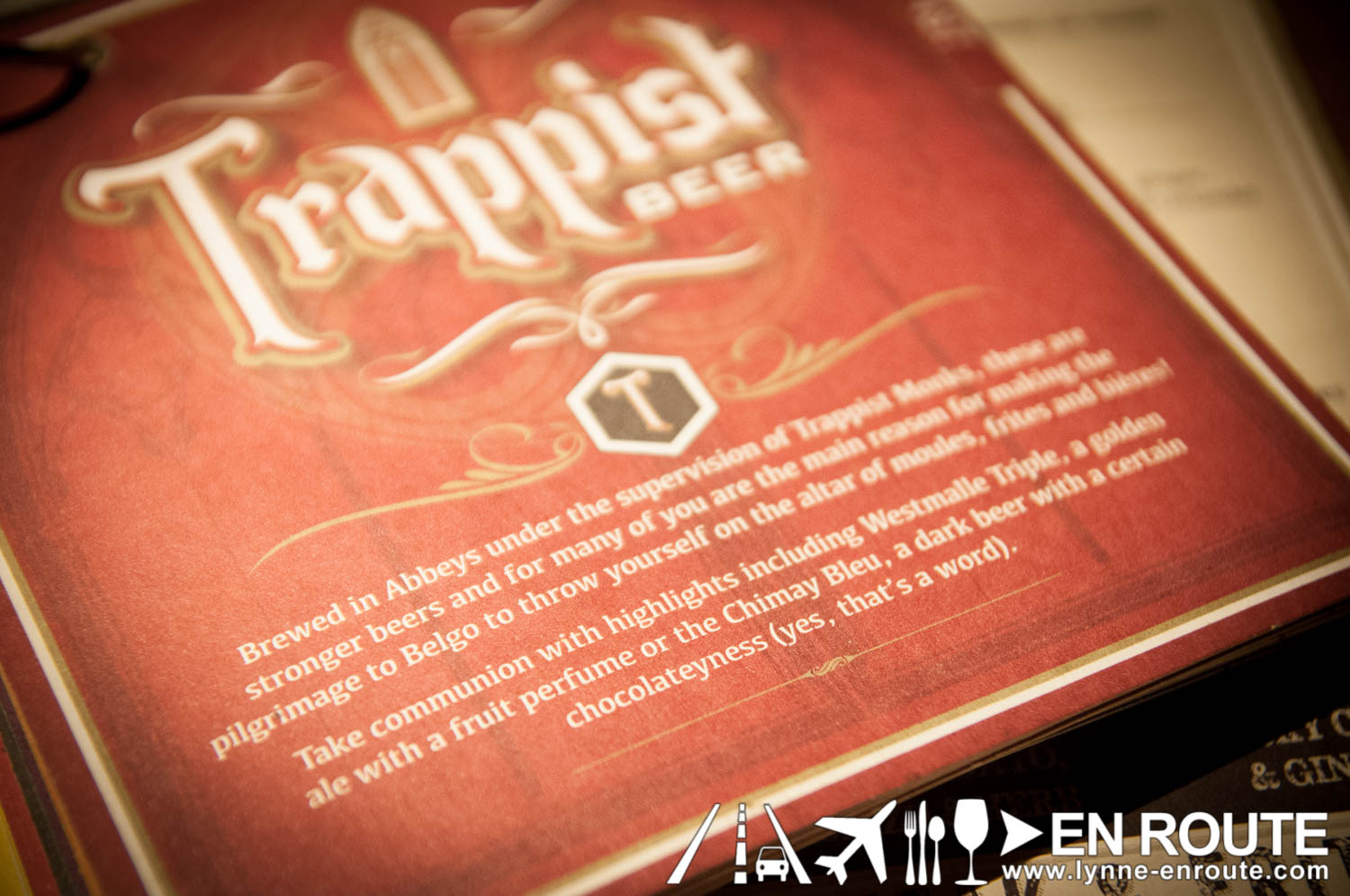 But food came first, and the role playing Trappist monk / waiter obliged, offering their take on shrimp stews, fried fishes, steaks and barbecued ribs. And with that, his prescribed beer to go with each. He must be a salesman by heart, too, as his recommendation is to take on a light beer first while proceeding with heavier ones as the night goes away.
And who are we to reject a waiter dressed like a monk?
This visit to Belgo was definitely a fantastic way to end what was one great London trip. The place is easy to comfortable with, there are no pretensions, and you are left to enjoy great food and drinks with friends you visit.
Can't wait to go back, both to Belgo AND London.
Belgo in Covent Garden is located at 50 Earlham Street, London WC2H 9LJ
Tel. Nos. +44 20 7813 2233
Comment on this and Share it on Facebook!
comments
Powered by Facebook Comments