Along Jupiter Street in Makati City, you cannot miss this big-ass sign: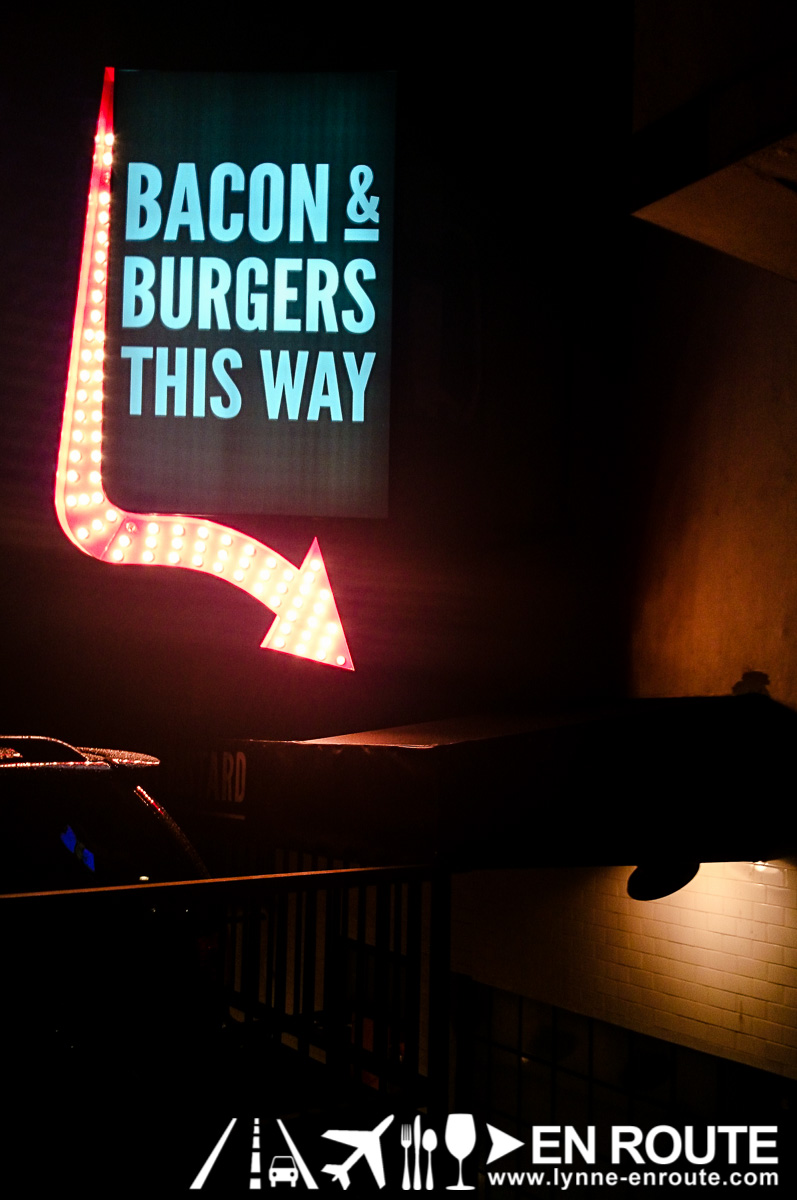 This is the sign of the Lazy Bastard, purveyor of fine burgers, and the currently Best Hotdog in Manila: The Honey Parmesan.
It's a small shack that specializes in the food, but you can easily miss this other place hidden inside it that specializes in the booze…
…. And it is currently the hottest Speakeasy style bar in Manila: ABV.
But you will figure it out eventually when you see a door that seems off from the whole theme, and entering it as if like you are entering a vintage elevator, find the little buzzer button to disengage the lock, and a new world opens up before you: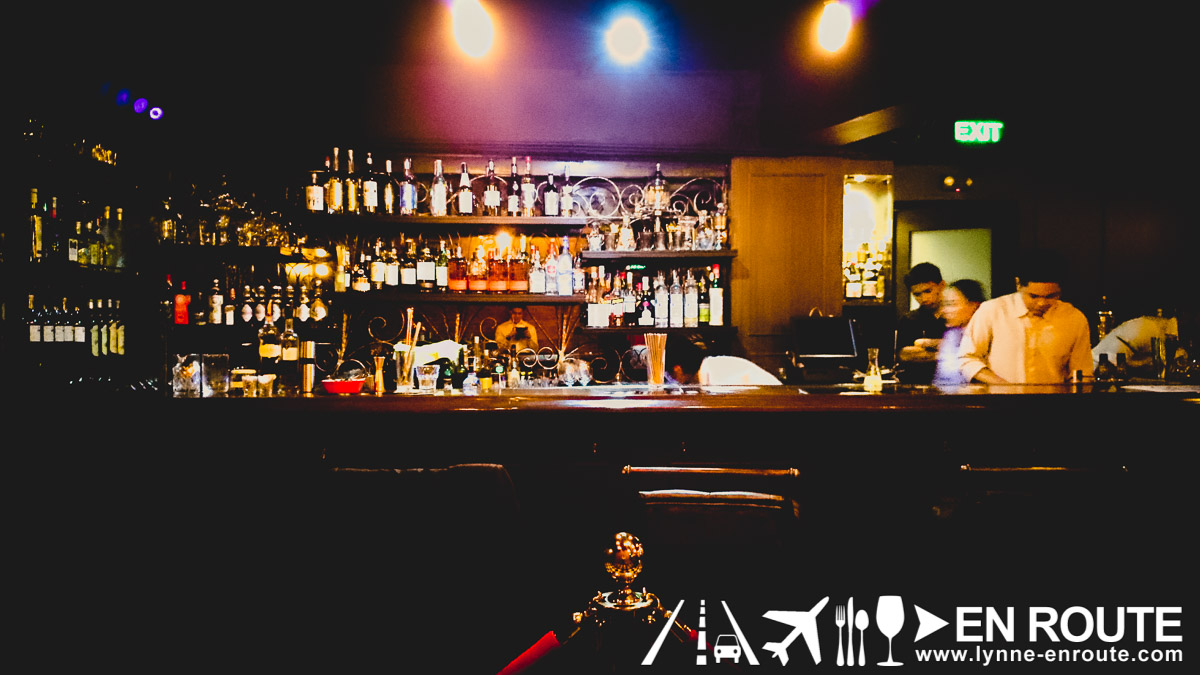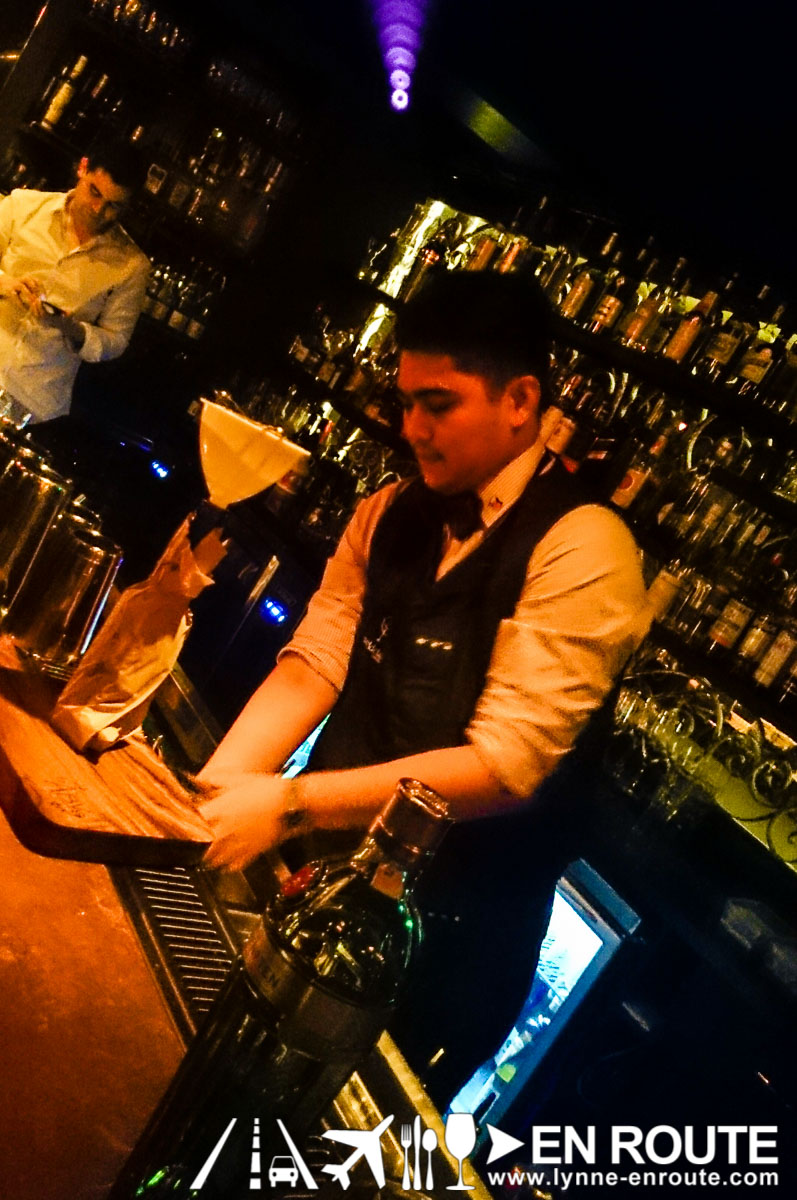 Very much in theme to the other Speakeasy style bar that has propelled Manila to the cocktail scene: The Blind Pig, with its lights that seemed like it was designed by Thomas Edison himself, old tiles, Prohibition-like interiors, and with music to match.
But nothing very old with this place when it comes to the ideas for drinks (although they can still mix you up a classic Old Fashioned or Manhattan like it's no one else's business to imitate them.). With a collection of some of the more pristine spirits known around the world, the people of ABV makes best use of them with the skill and know-how of world-class bartenders.
After all, their very own Kenneth Bandivas is representing the Philippines to the world finals of Diageo Reserve's Bartender of the World 2015, and people are taking notice.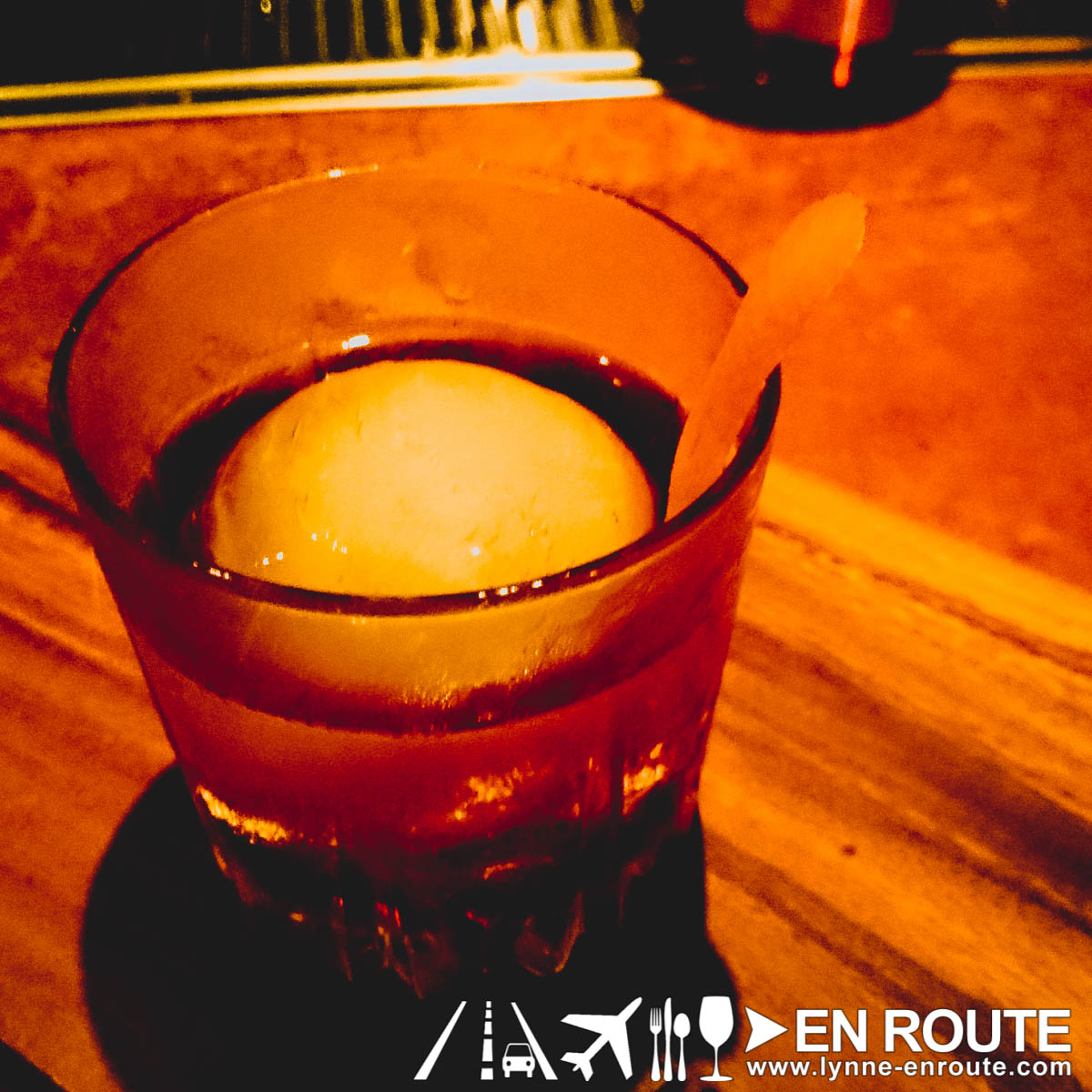 A sample of what they have? This night-cap of a drink called After-Ten: A mix of Tanqueray No. 10 Gin as a base for the sweet hints of Amaro Averna and oranges with a prosecco reduction.
You will never go wrong with hosting a few friends visiting from anywhere in the world and show them just how far the food and drink culture in Manila has gone, thanks to places like ABV.
ABV is located at the Basement Floor, 22 Jupiter St. corner Galaxy St., Bel-Air, 1209 Makati, Philippines.
Tel. Nos. +632-832-5330
Learn more from their pages:
Comment on this and Share it on Facebook!
comments
Powered by Facebook Comments