.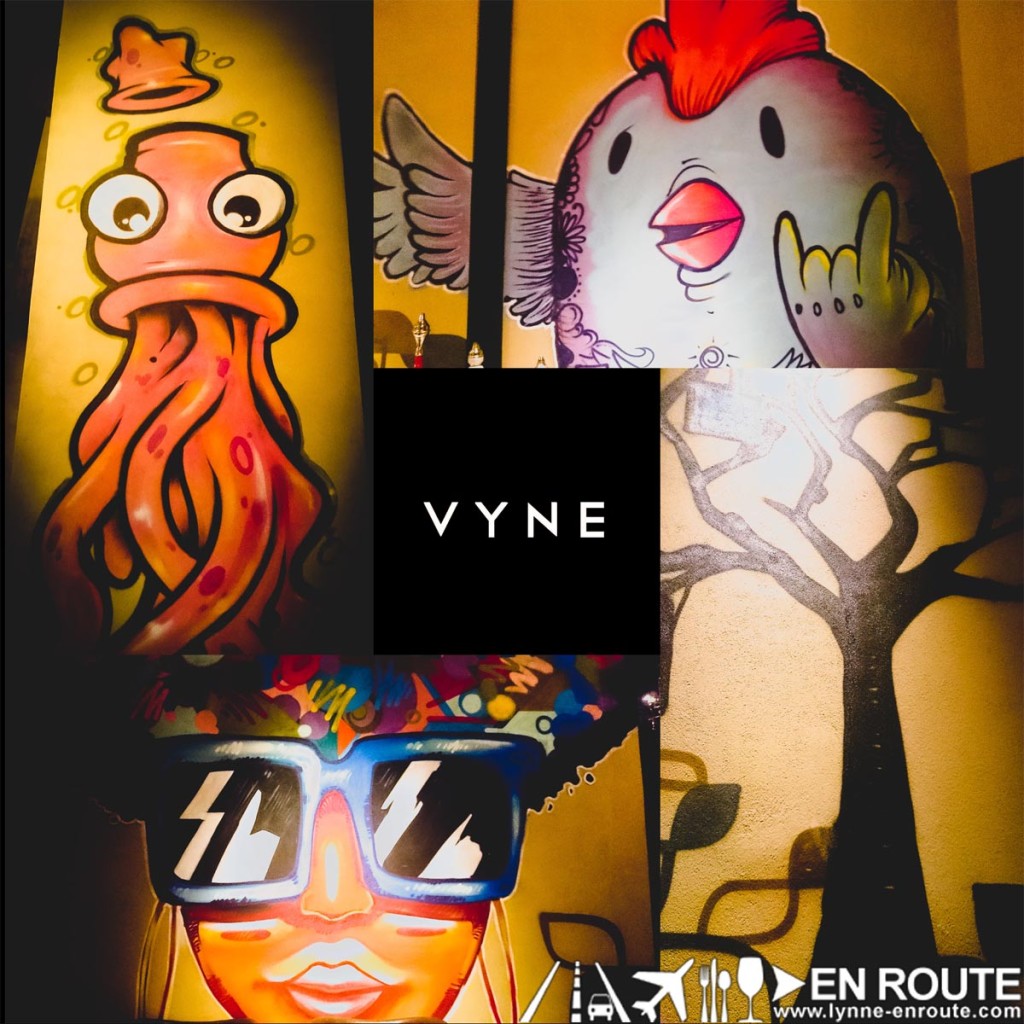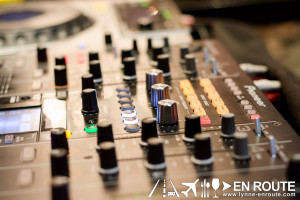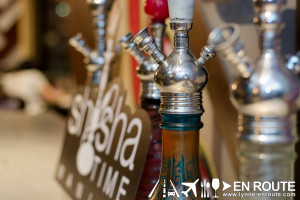 One thing's for sure, there is nothing obsolete about Vyne in Fort Bonifacio.  The hip tapas bar and restaurant is adjacent to HyvE, one of the go-to clubs these days.  Vyne greets you with a collection of interesting wall art (Look for the giant squid!) and a vista that's not so bad even if you're just on the 8th floor.
.

The menu is an eclectic mix of influences when it comes to flavor, like a take on east-meets-west.  There's Thai, Malaysian, Japanese and, Spanish, to name just a few.  There's definitely one to tickle anyone's fancy given the selection. From the tapas to the mains, their kitchen definitely aims to impress.
.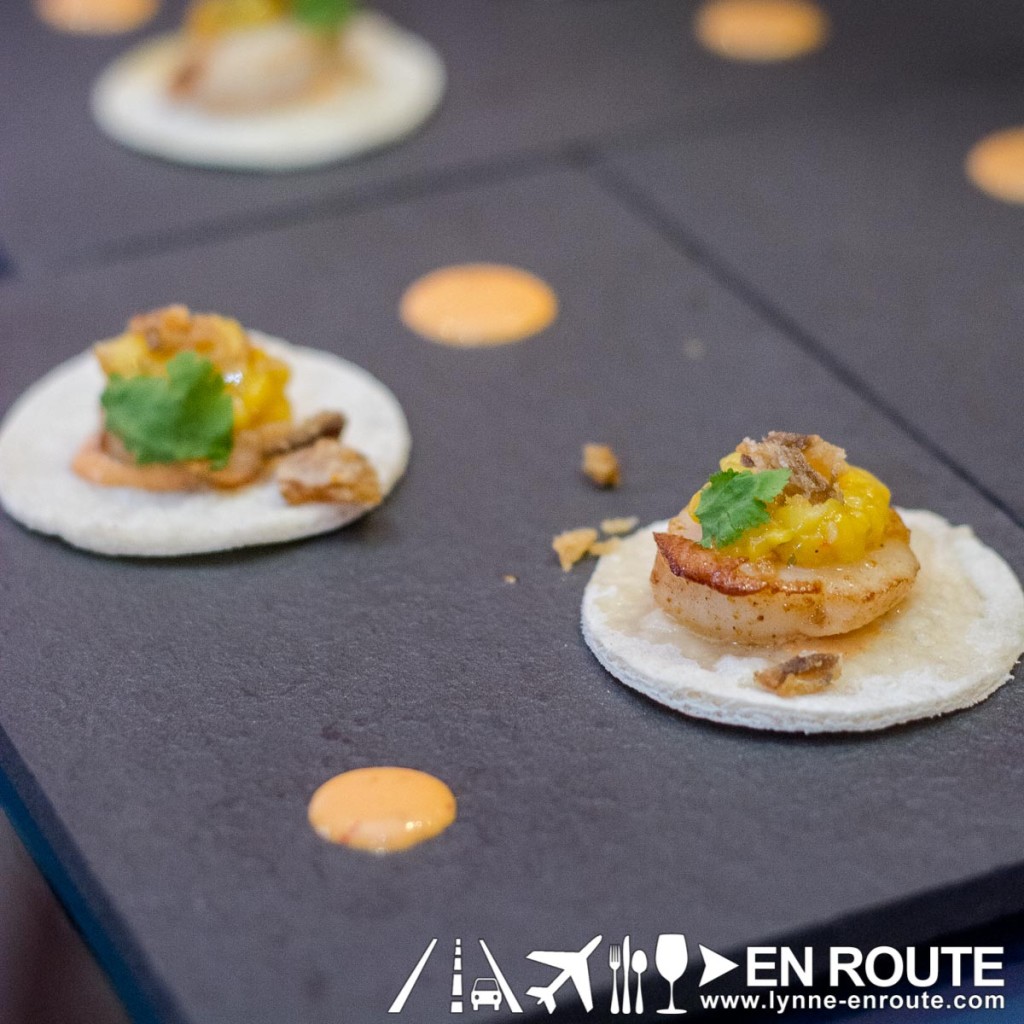 The sambal mayo on their Thai Scallops (Php300) is the perfect counterpoint to the sweetness of the mango salad.  (A serving contains four scallops.)
.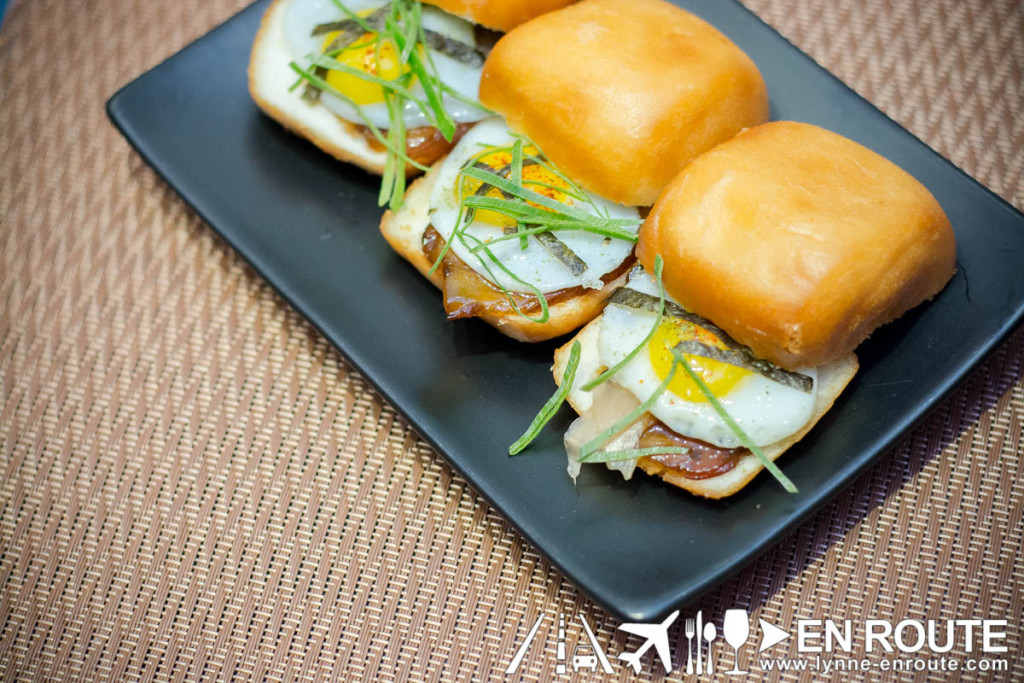 Sink your teeth into these fried mantao sandwiches filled with braised chase pork, otherwise known as their Pork Chasu Bun (Php295).  Is it just us or does everything in mantao, fried or not, taste good?
.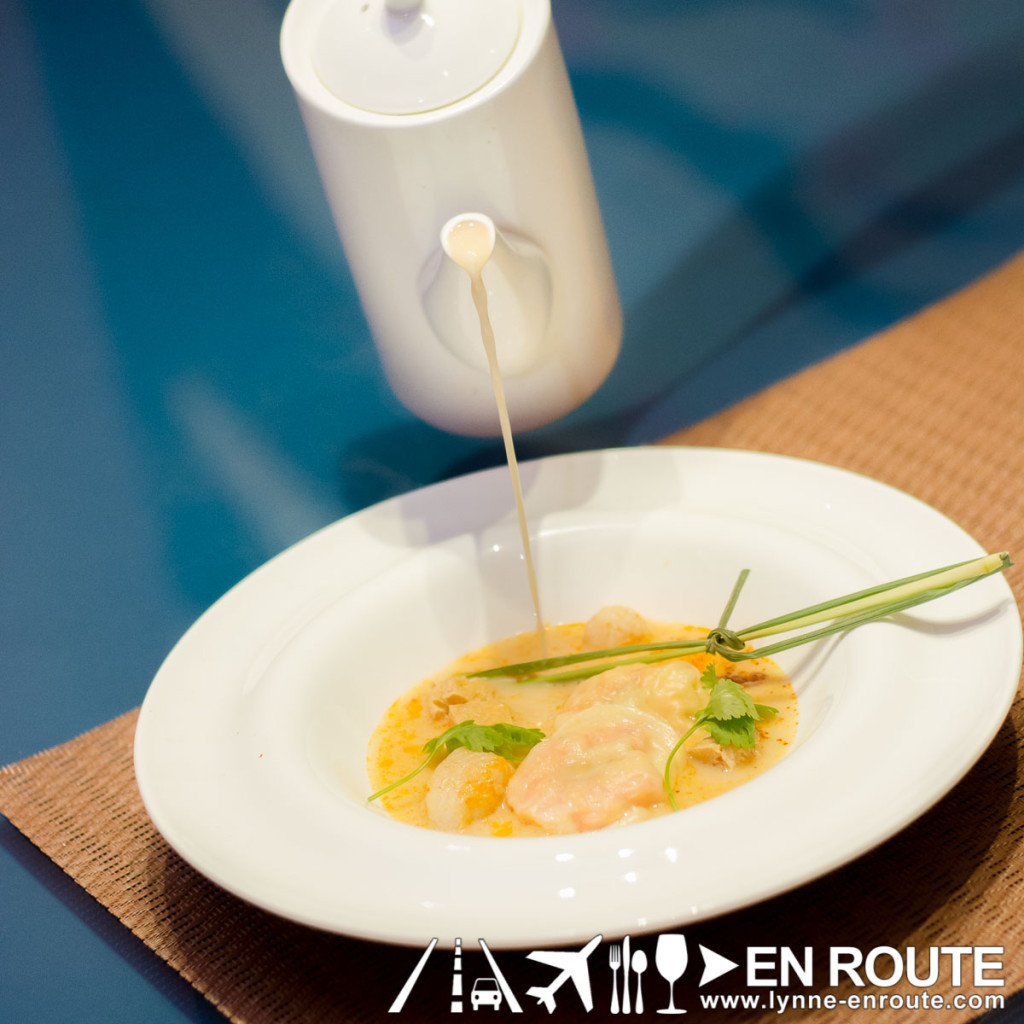 For laksa lovers, you'll enjoy the hearty Prawn Ravioli Laksa (Php270).  The spice level is just right that you want to slurp it all day.  Add to that a tasty prawn ravioli and you have a winner of a soup.  It's a meal in itself.  Don't worry, actual portions are bigger than this.  Save some room though, we haven't even reached the main dishes!
.
This next dish is a creative take on carbonara.  When we said east-meets-west, this is a great example.  Presenting: the Ramen Carbonara (Php350).  This is one of our favourites.  The miso cream carbonara gets a shot of shio ramen broth and is topped with a sous vide egg.  Where's the meat?  Instead of bacon or pancetta they give you slices of smoked pork belly. Bless the person who came up with this dish.
.
They also have something like a surf and turf.  It's called The Salmon (Php450).  The turf comes from the Jamon Serrano broth that is poured over the fish.  You still get a somewhat healthy dish given the perfectly seared salmon fillet, but with a delicate jamon flavor tying the dish together.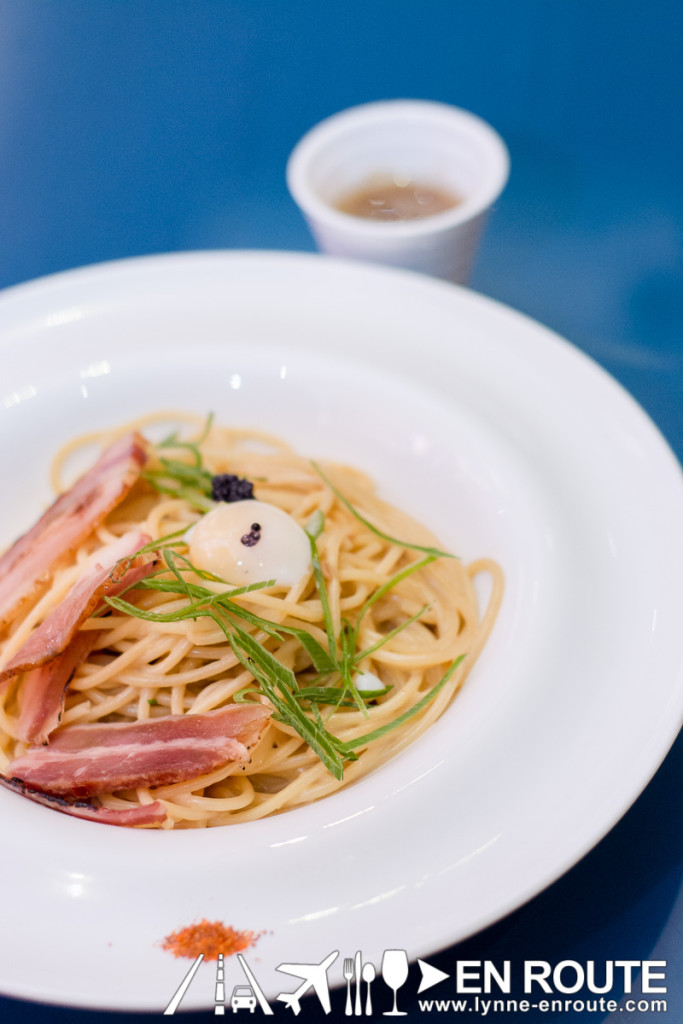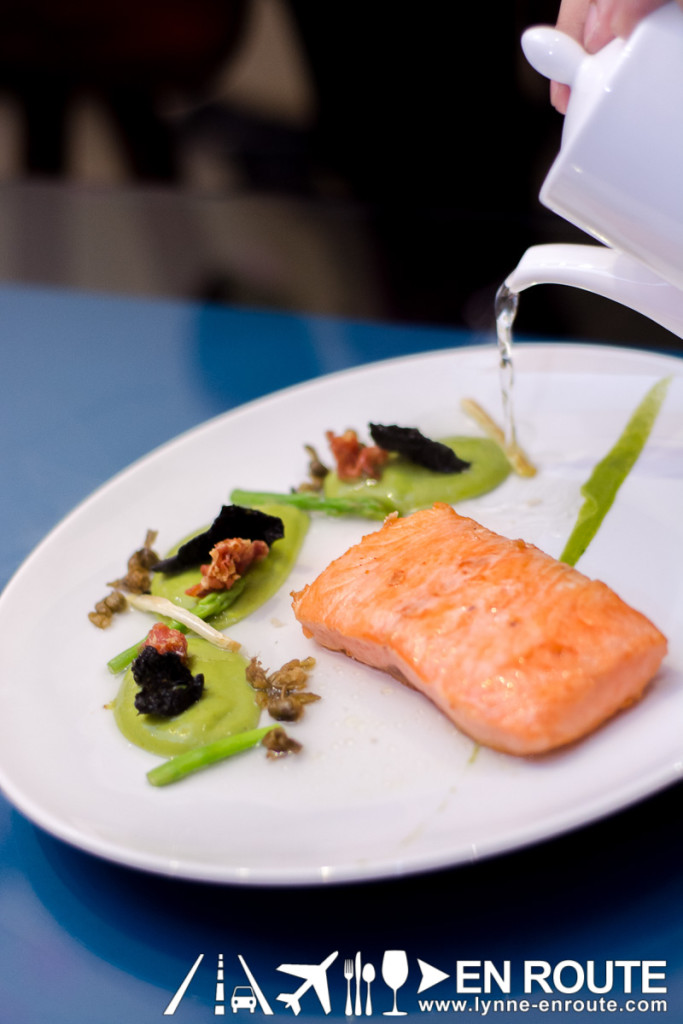 Bring on the meat!
.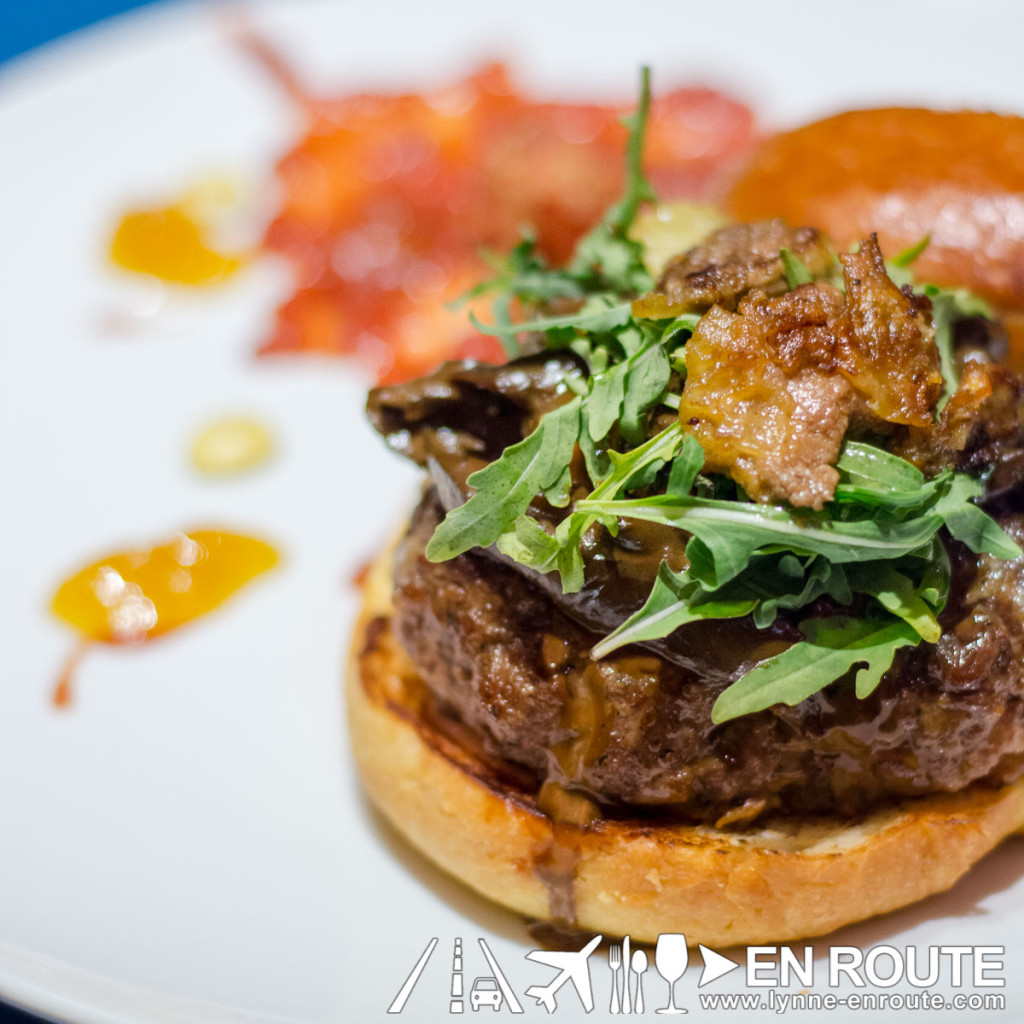 The Vyne Burger (Php550) boasts of an all beef patty with foie gras (hello, calories!) and mushroom ragout. The slight touch of bleu cheese gives a tang to prevent each bite from getting too savoury as you continue work on the burger.
.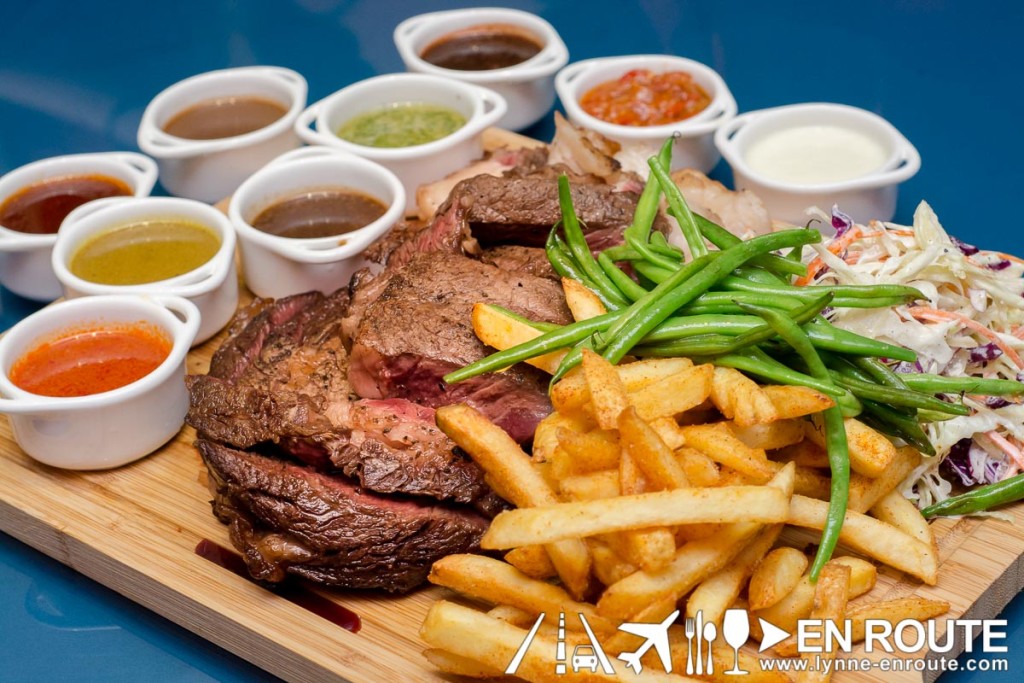 Now for the  pièce de résistance: Steak.  1000g of prime rib steak served with several sauces.  They also have 300g (Php1,200) and 600g (Php2,500) servings with one and two sauces respectively.  The 1000g serving comes with a choice of four sauces (Php3,800).  We were lucky enough to try all nine options, which you can also order for an additional charge per sauce.  Our favourites were Truffle Mushroom, Pommery Jus, Pepper Sauce, and Chimichurri.  Seared to perfection and a nice pink centre, it's just how steak should be.  Our group had a feast with the steak fat which we had asked to be fried until toasted.  (Mmmm. While our arteries complain, our taste buds dance for joy.)
.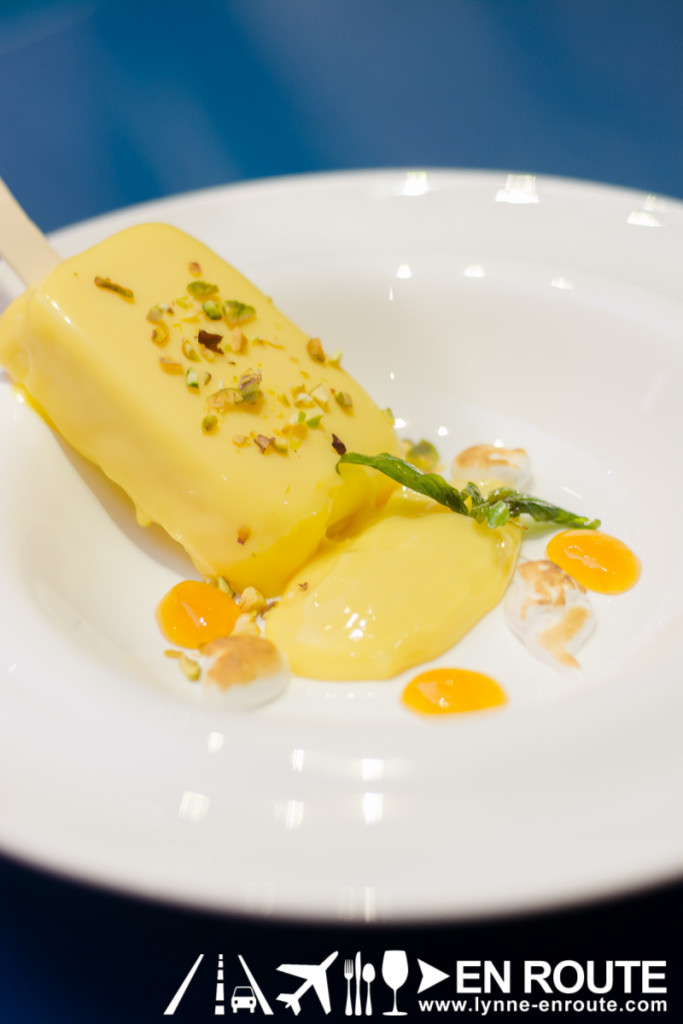 The 
finish to this wonderful meal was their Lemon Cheesecake (Php360).  It combines the citrus flavor of the lemon with an interesting bittersweet note from some basil.
.
All these dishes deserve to be paired with a drink, of course. Here are just a few of their cocktails that we were able to try.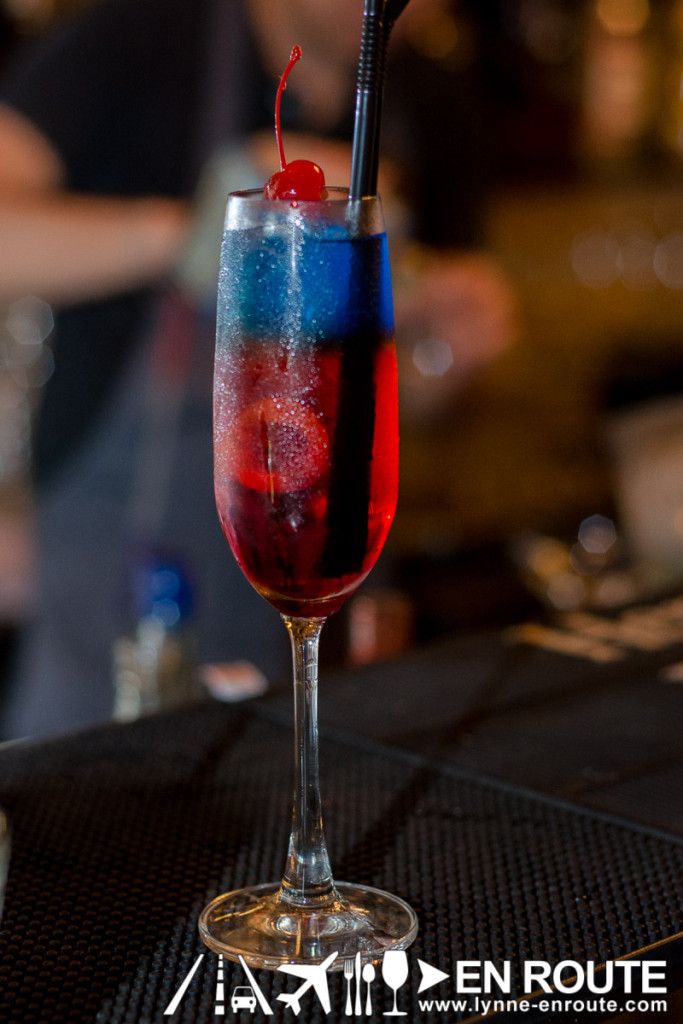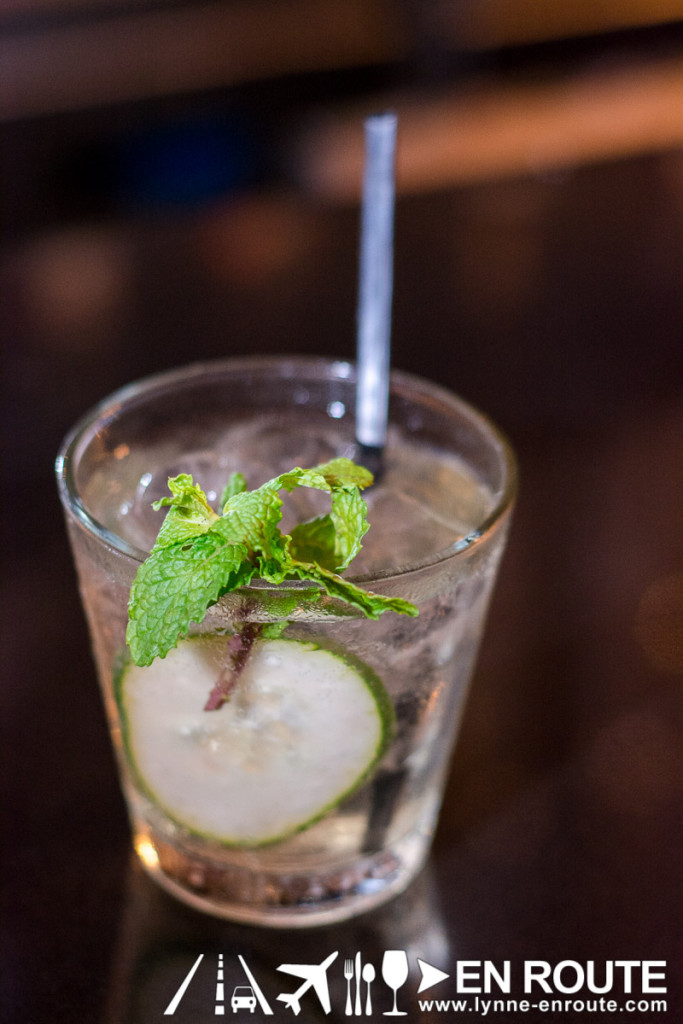 Bubble Butt: Belvedere Vodka, Bombay Sapphire Gin, & Bacardi Superior Rum
Manila, Manila: Lambanog, Calamansi Liqueur, Cucumber, & Basil Leaves
.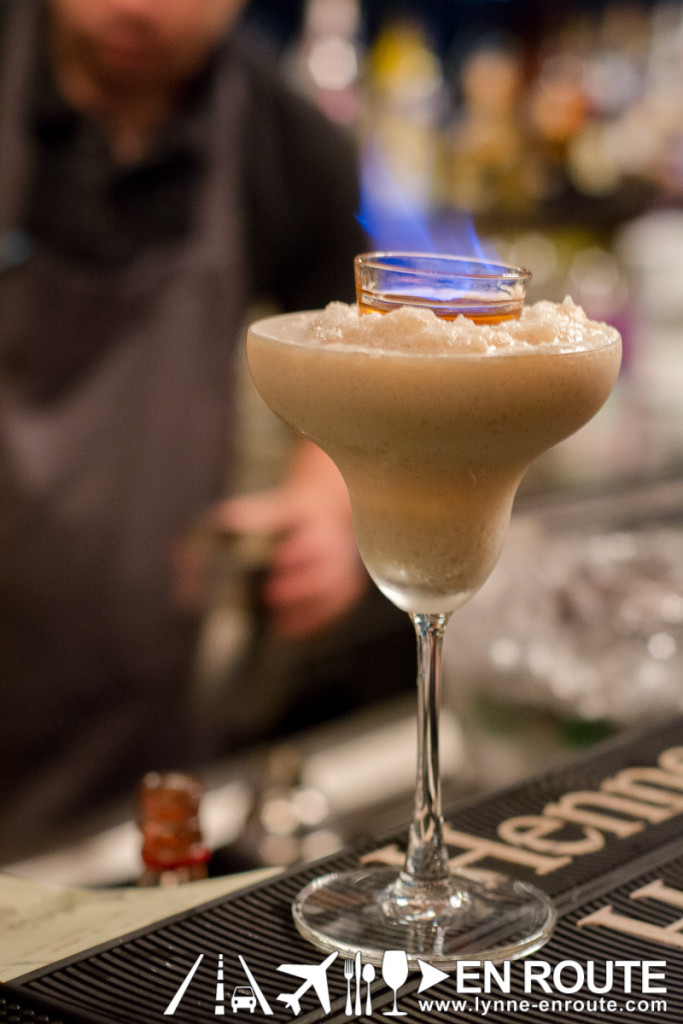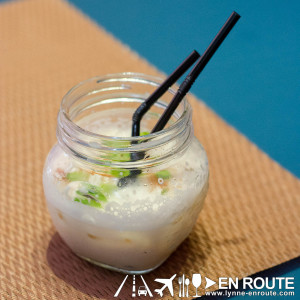 Butterfinger: Bacardi 151 Rum, Disaronno Amaretto, Kahlua, & Baileys
Dirt: Hennessy Vs, Frangelico, Kahlua, & Baileys
.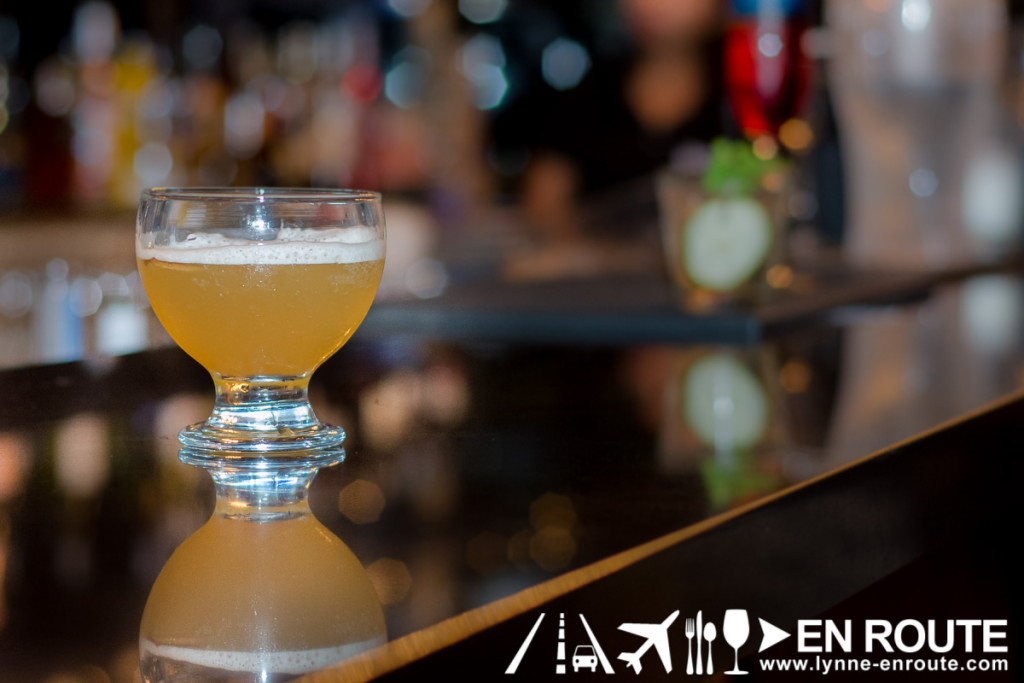 The drinks tend to be on the sweet side so if you are not into sweet drinks, maybe you can choose your alcohol base and just add your mix of juice or soda.  Then again, you can always ask that they pour strong or have your drink neat.
.
In the vibrant and dynamic Fort Bonifacio food scene, Vyne has staked a claim on a rightful spot.  With food as diverse as these, there's no fear of ever being obsolete.
Vyne
8F W Global Center, 9th Ave. corner 30th St., The Fort BGC
For reservations: +63 917 553 0197
You can also check our Vyne on the following pages
Comment on this and Share it on Facebook!
comments
Powered by Facebook Comments