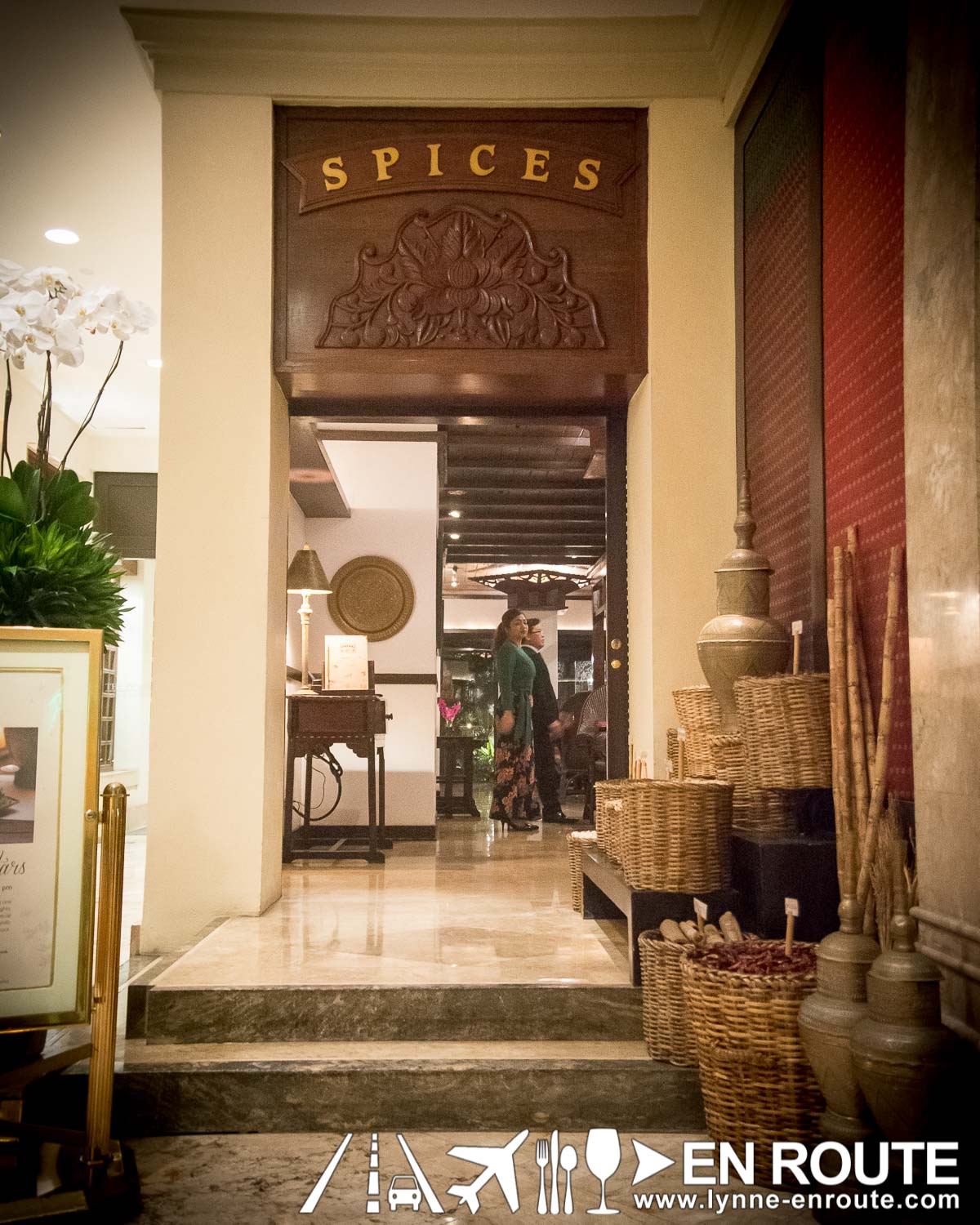 "When in doubt, go to Spices."
That's what people say when they are presented with the conflicting options on where to dine in The Peninsula Manila. Sure there's the variety that Escolta brings, the grandness of the lobby lounge, and the contemporary classics of Old Manila.
But when it is in-your-face deliciousness of Southeast Asian cuisine, it has got to be Spices.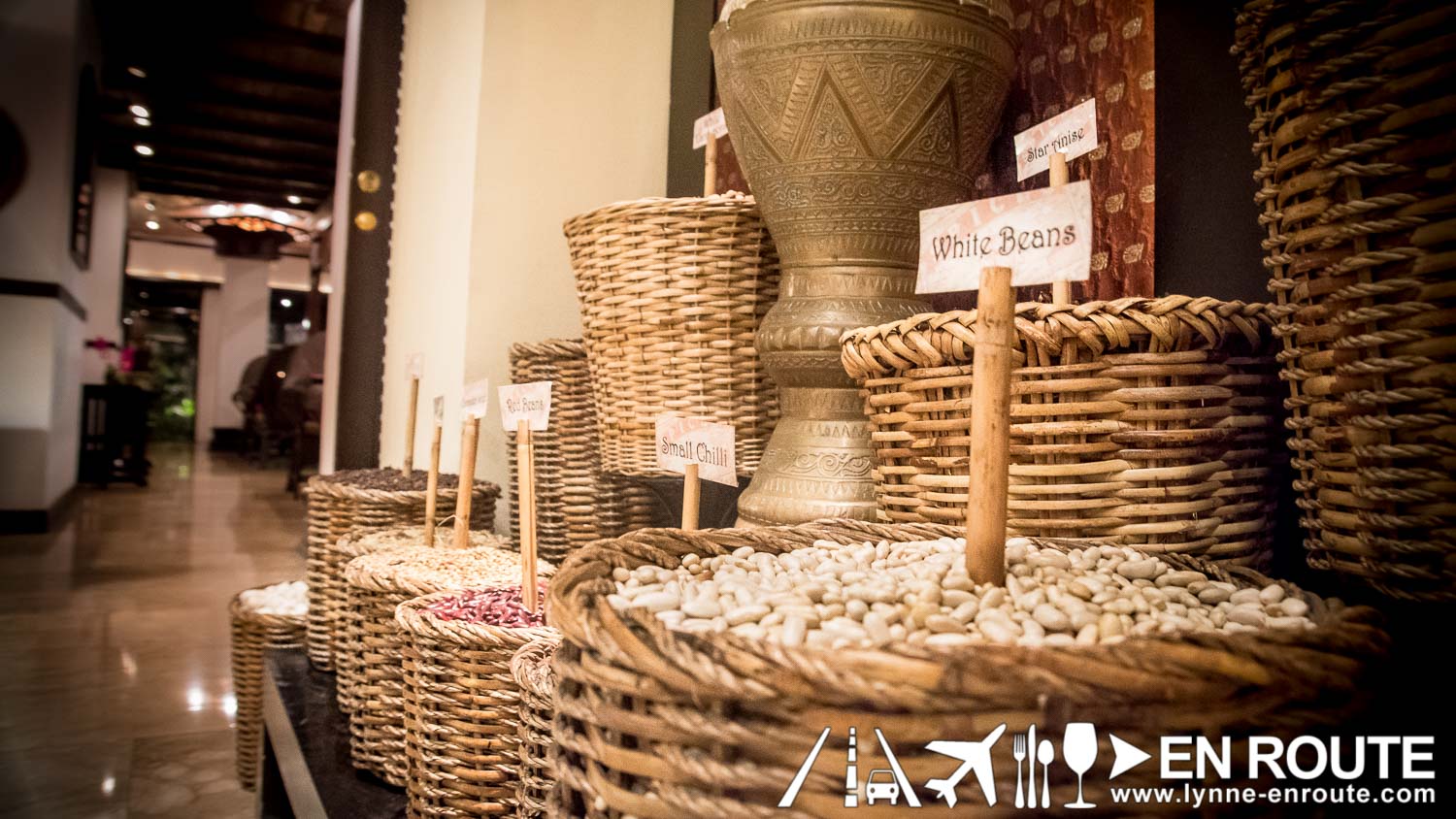 And while the cool January and February weather permits, go here every Friday and Saturday…
…for they present you with a setup that lets you dine under the stars.
The incandescent bulbs lined up along the palm trees, the cool breezy air, the pool that is just around the corner, with the right balance of noise and silence, it doesn't get any more charming than this. It actually is very reminiscent of how we spent Valentine's day before!
Only this time, your evening is at the careful hands of the prestigious Peninsula Manila, with cuisine that elevates the experience, whether you dine with a special someone or with acquaintances that turn closer into friends as you share the food and the evening together:
Your night starts with a  glass of champagne to celebrate the new year, then paired with a Som Tam Karakor (Spicy Green Papaya Salad). The heat of the salad jives with an unusual topic to start the day: politics. As heated a debate as the salad you take it, but ironically sobering as you swig that effervescent champagne by your side.
You forget all those as you take in a palate cleansing Yam Pla Duk Fu (Crispy Catfish with Green Mango and Shallot Salad)  and a succulent Sai Oua (Grilled Thai Pork Sausage with lemongrass, kaffir lime, chili, and fish sauce). Suddenly, the night need not be that heavy to begin with, as you begin talking about the latest movies that move the spirit.
Speaking of spirits, an unusual turn of topics brings everyone to discuss ghost stories, bringing goosebumps to even the bravest in the table. Luckily, a very comforting Tom Kha Gai (Chicken in Coconut Milk Soup) stirs the conversation to more mellow and homey discussions like funny road rage incidents and the great outdoors.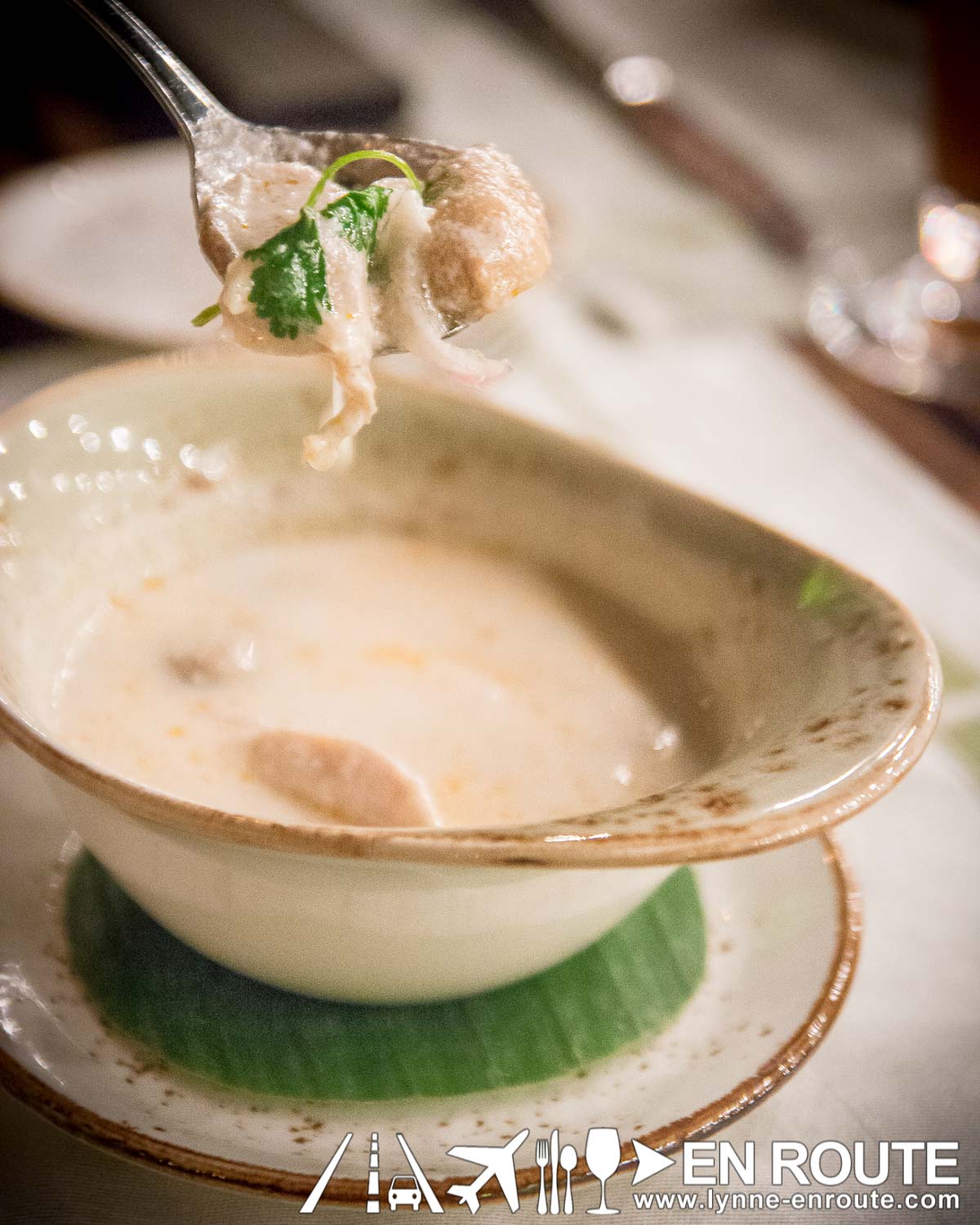 And don't forget to get some of that freshly baked Naan Bread! Some are plain, and some are filled with cheese. Put a dollop of some of their signature dips, and watch the stars twinkle just a tad brighter.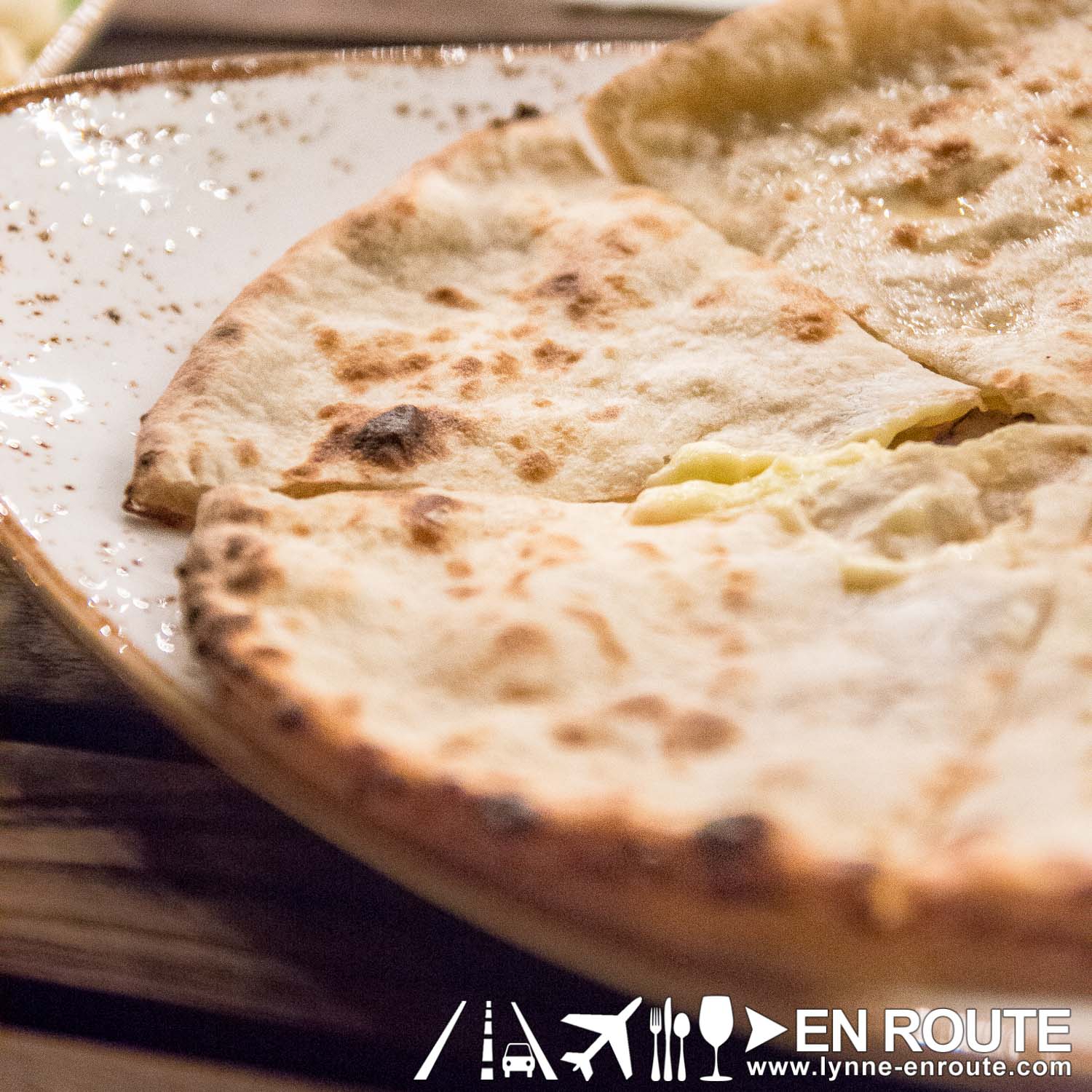 The pace heightens as the main courses arrive. Now everyone feels more comfortable talking about anything under the weather as crowd favorites like the Nur Yang Nam Tok (Grilled Tender Beef Striploin with mint, onion, thai chili and lime), Pla Trod (Deep Fried Fish with Lime and Garlic Sauce. This one is a must!), Chicken and Pork Sate, A Cochinillo from Holy Carabao Farms, and some Wok fried water spinach in oyster sauce parade through the table for people to share along with joyous, funny, embarrassing, and uplifting memories. Maybe it's the red wine that was served with the main course? No one knows.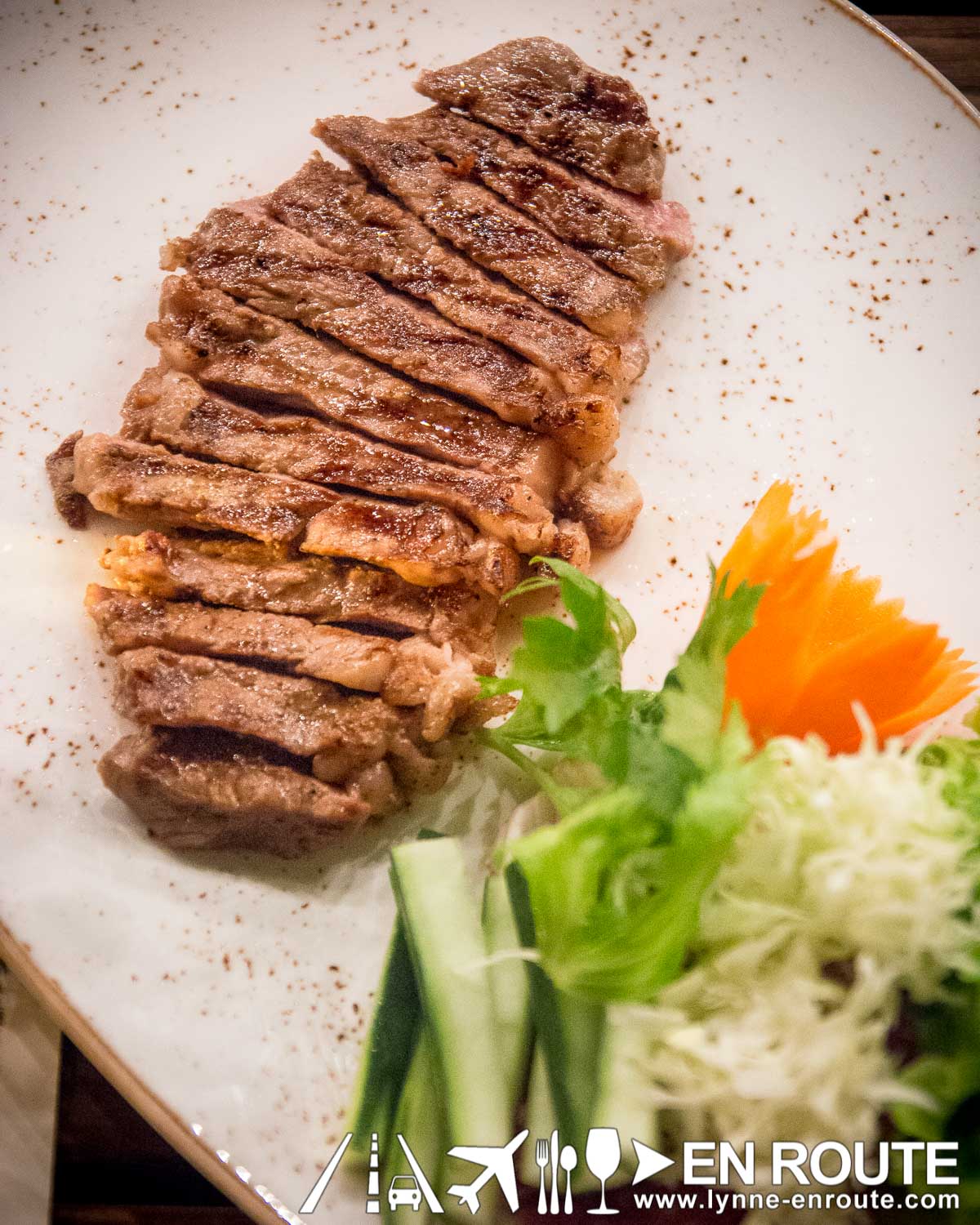 But the night has to end as everyone in the table were so engaged that no one was keeping track of the time. One plate of Crispy Turon, Langka Ice Cream, and Mango Sticky Rice with their trademark Caramel Sauce, and all is well with the evening.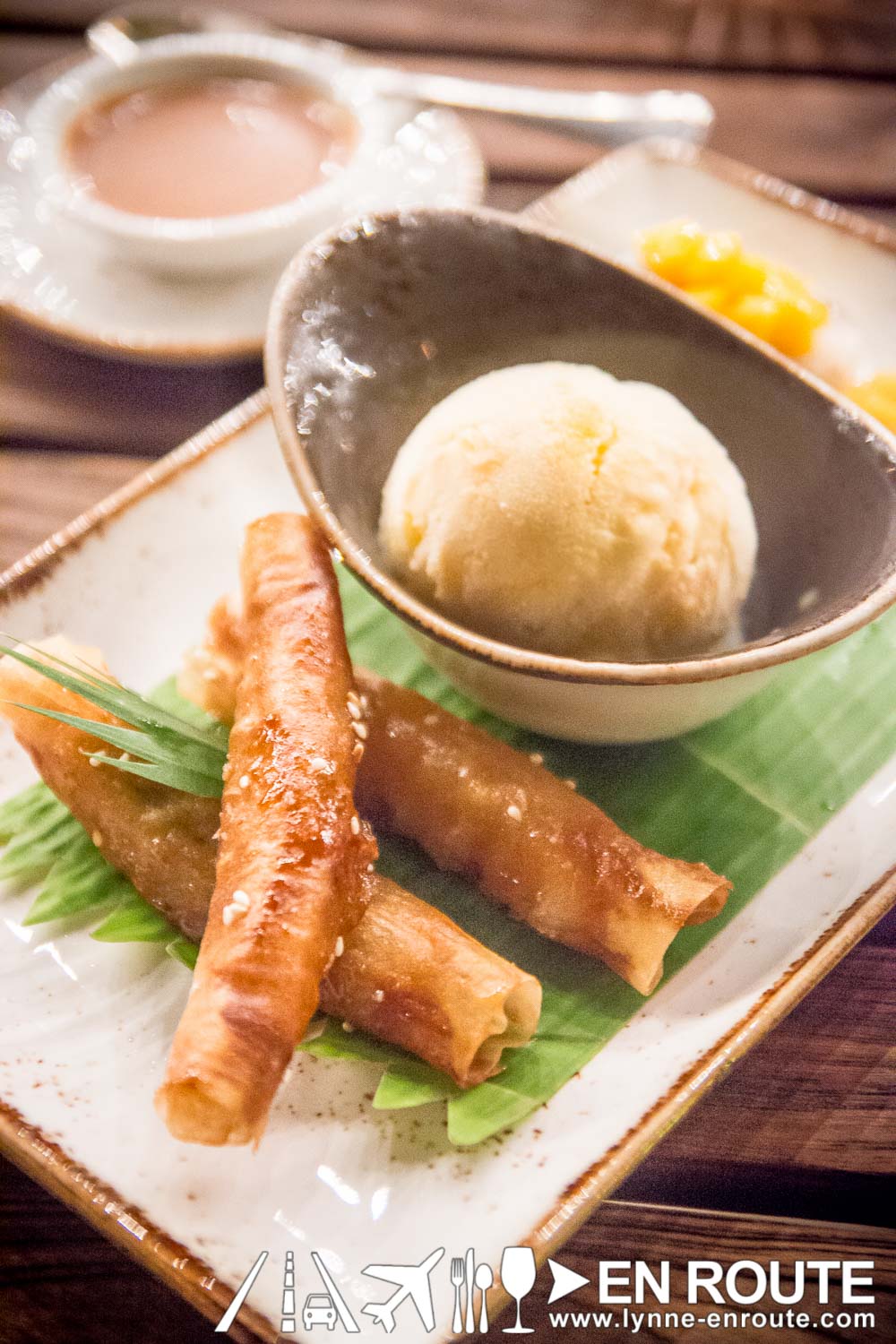 Reality sets in that the lovely evening does not last forever, and that quick escape under the stars draws to a close, a night that you are not sure will happen again. But the great food, stories, and company will be something you will remember for a very long time.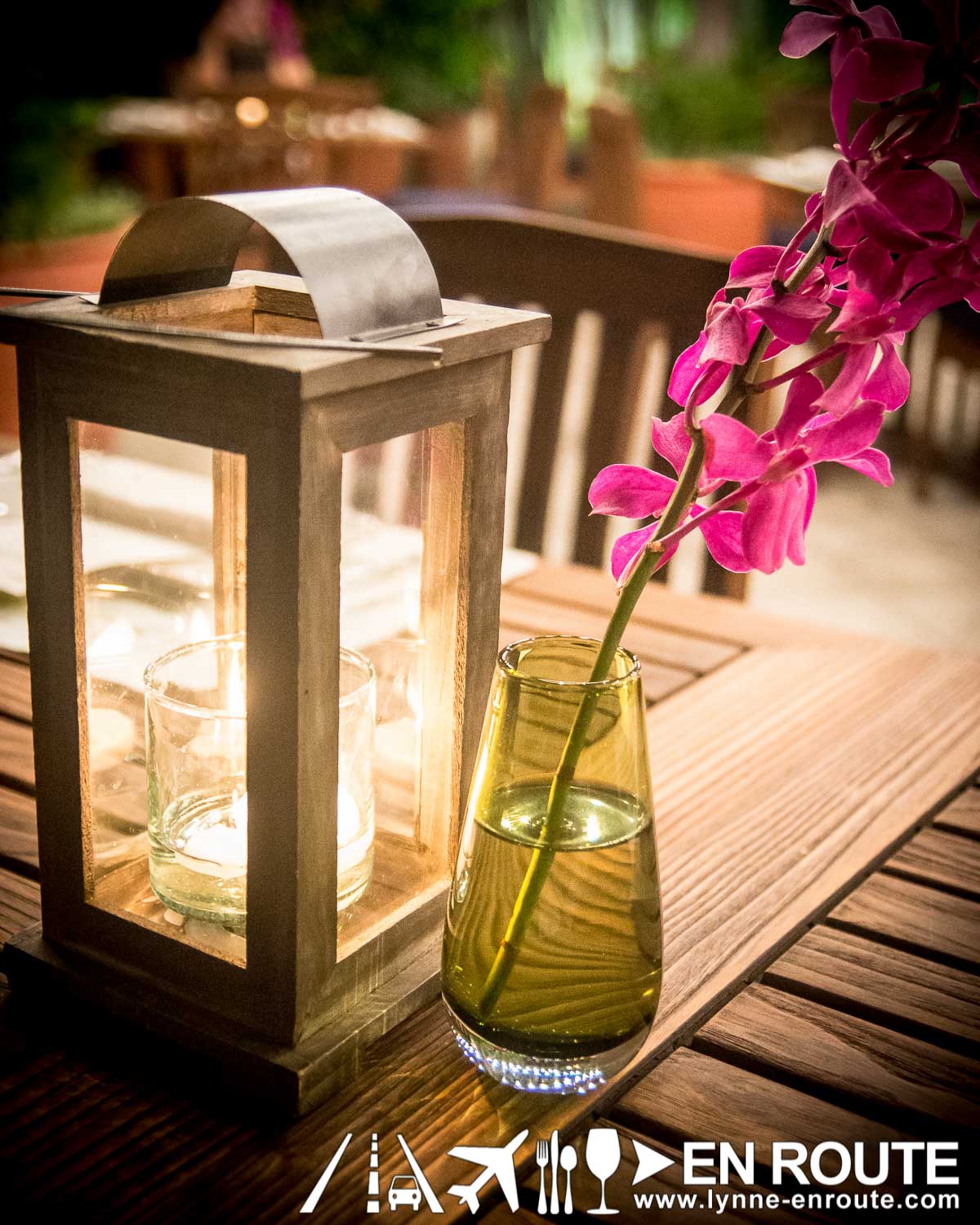 Spices is found inside The Peninsula, Manila, located at the corner of Ayala and Makati Avenue, Makati City, Philippines. Telephone Nos. +632-887-2888 for front desk and ask to be directed to Spices.
Learn more about then through their Facebook Page:
https://www.facebook.com/ThePeninsulaManila
or
Comment on this and Share it on Facebook!
comments
Powered by Facebook Comments