If you think sea bass is priced as it is now because of its regalness as food, then you will be happy that the pun "There are other better fishes in the sea" can apply literally also to the distinct culinary world.
There is this rare fish called Turbot. It looks like a relative of the Sole family, so you can't really say that they are attractive. Found mainly off northern part of the Atlantic Ocean, it is mostly the English and French that have been able to make the most out of it.
First time to try this was at L'Astrance in Paris. Given the French accent, we assumed it was pronounced "turbo" (like the car performance part). In reality, it is a pronunciation that is not wrong, anyway.
And for a fish highly regarded for its white, firm flesh and mild, delicate flavor (some people may think that since this is a bottom-feeding fish, it will get some nasty flavors. Definitely not true), these things can fetch a hefty price tag, sometimes costing over US$ 60.00 for a single fish. It's no wonder it's very difficult to find turbot in even the swankiest of restaurants. What is mostly used is its cousin the Sole (Atelier de Joel Robuchon makes great use of this sole fish.)
The difference really is that turbot becomes very much desired by those that look for a flavor that is not masked by too much fat, which is what is normally the flavor that people like about sea bass. To this, to each his own. But one has to know what a turbot tastes like for people to know what makes this a prized item.
Guess what, turbot can be found now in some of Manila, restaurants!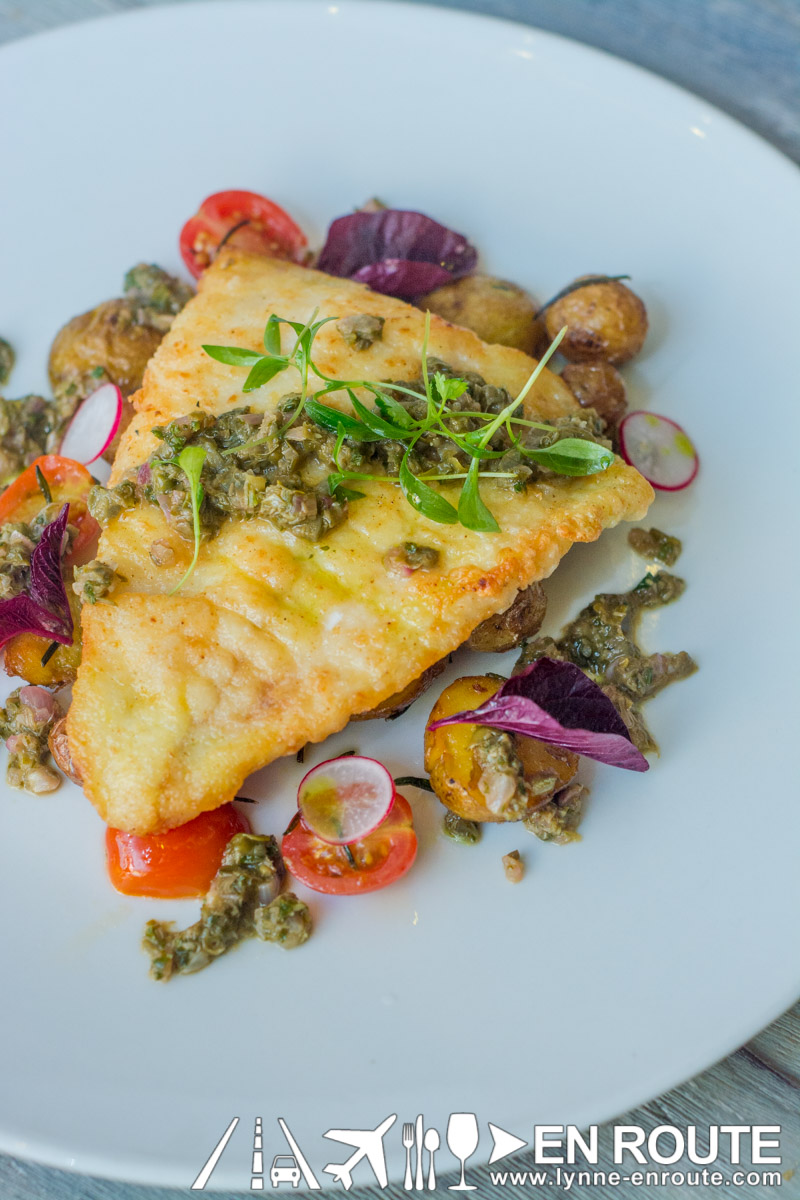 Pan fried to a golden perfection, you can grab this very delectable fish at Catch, located along Leviste Street in Makati City (closer to the Dela Costa Street side).
And when you are done (or if you want to start the night swinging good), just cross over to its sister bar, Hooch. Been one of the better watering holes in this side of the metro.
Learn more about Catch here:
Comment on this and Share it on Facebook!
comments
Powered by Facebook Comments