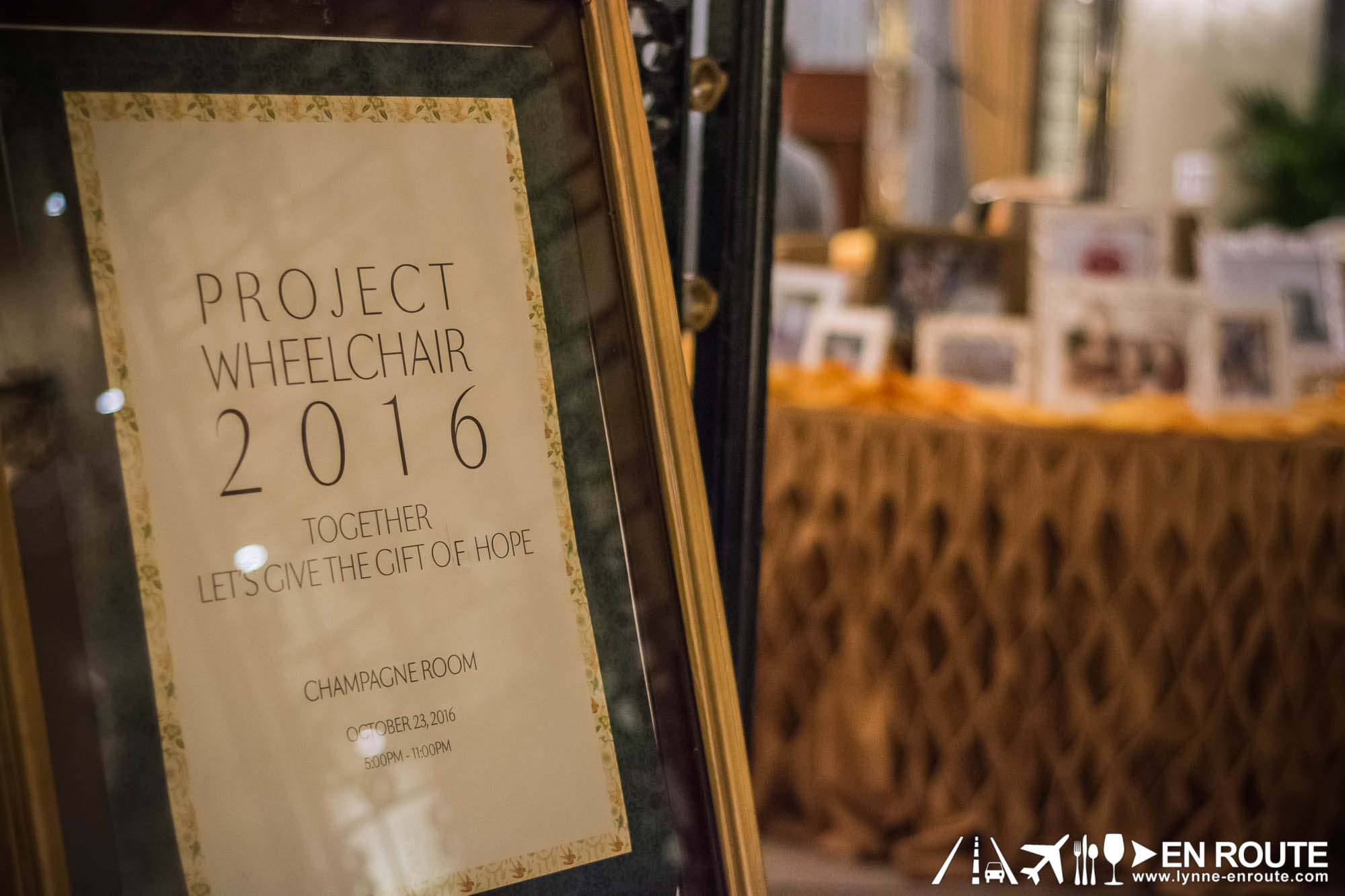 Attending a Project Wheelchair charity dinner is not much about the culinary prowess and degustacion that you will encounter, as it is a story of how one family cares to spread the love that they have felt from a daughter and sister who has passed on and continues to look after them until this day.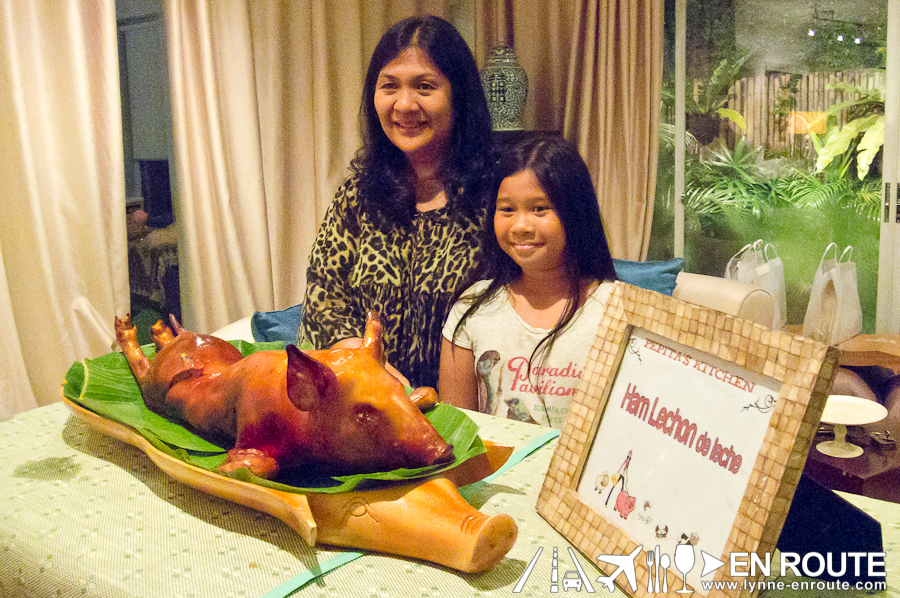 Dedet dela Fuente is known in Manila as the "Lechon Diva", with her trademark stuffed roasted pig (lechon) becoming famous as a dinner party's "main event" when the crispy skin is cracked open to reveal various stuffing that food lover's dreams are made of: from Than Long Noodles, to Christmas ham, to the famous Sisig Rice Stuffed Lechon (featured here in the Diamond Hotel).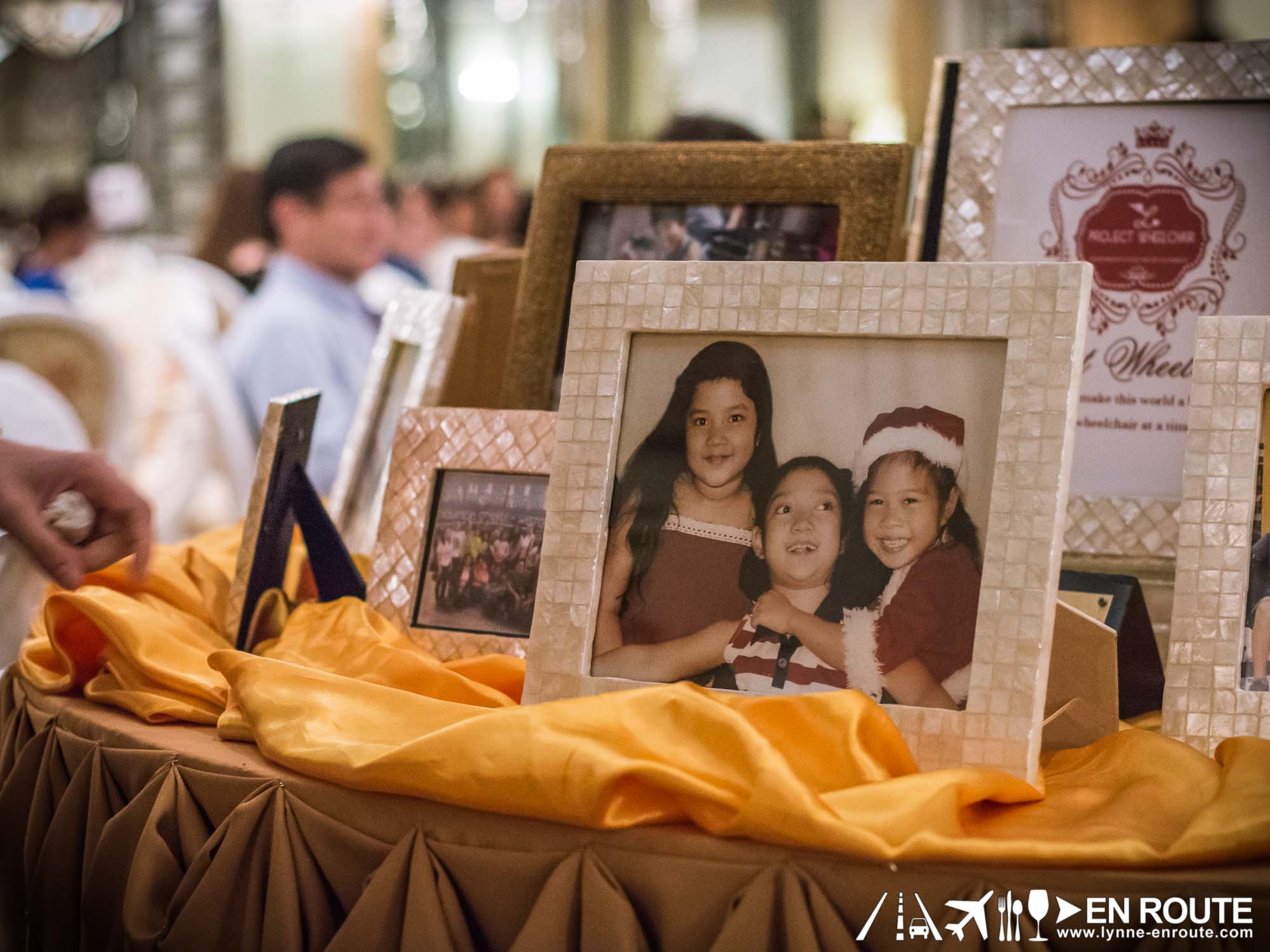 Her oldest daughter, Lauren (in the middle) , was diagnosed with cerebral palsy at the age of four months. And as every great mother would do, she would go to great lengths to find the best treatment her daughter could have. It is through this journey, together with her other daughters Lileya and Liyora, that they have met and witnessed others who are going through the same road, but not as fortunate to have access to even the most basic of wheelchairs. This was the enlightening moment where the very least that people can give is the gift of mobility.
Lauren's thirteen years have shown this family what it means to love, and they keep this love alive by this event that people attend who wish to share in their journey. And this love takes the form of the annual Project Wheelchair.
In previous years, time and circumstances were not favorable to allow us to attend Project Wheelchair dinners and we have elected to send our donations for wheelchairs directly. It was different this year: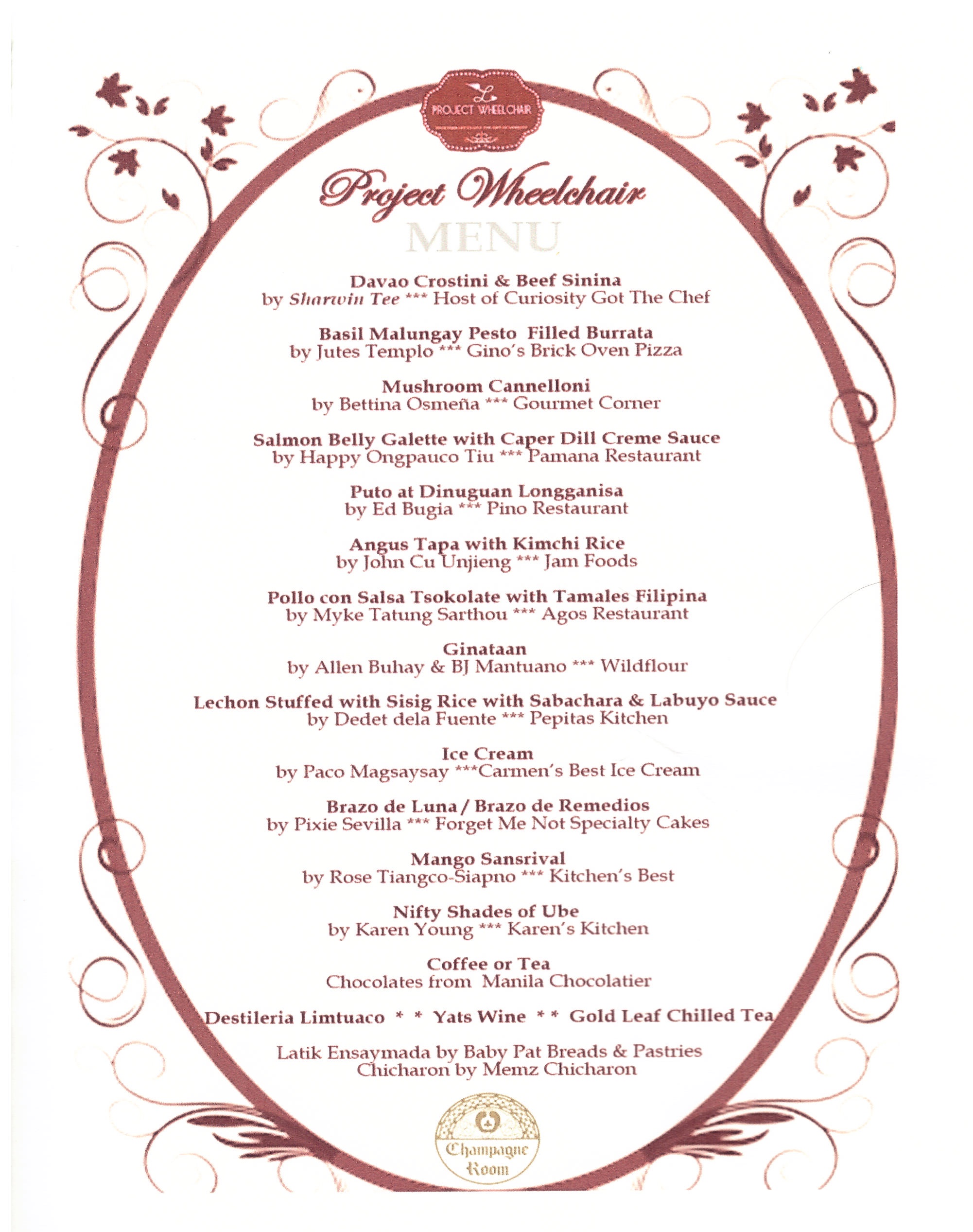 For PHP 3,800 per person, we got to dine in the timeless Champagne Room of the Manila Hotel, tasting some of the innovative dishes of some of the best chefs of Manila, a taste of the famous stuffed lechon, and you get to donate one wheelchair to a deserving individual in dire need of the gift of mobility.
On the left: Davao Crostini and Beef Sinina by Sharwin Tee of TV Show Curiosity Got the Chef
On the right: Basil Malunggay Pesto Filled Burrata by Jutes Templo of Gino's Pizza and Mushroom Canneloni by Bettina Osmena of Gourmet Corner
One the left: Salmon Belly Galette with Caper Dill Creme Sauce by Happy Ongpauco Tiu of Pamana Restaurant
On the right: Puto at Dinuguan Longganisa (Like a blood sausage) by Ed Bugia of Pino
On the left: Angus tapa with Kimchi Rice by John Cu Unjieng of Jam Foods.
On the right: Pollo con Salsa Tsokolate with Tamales Filipina by Myke Tatung Sarthou of Agos.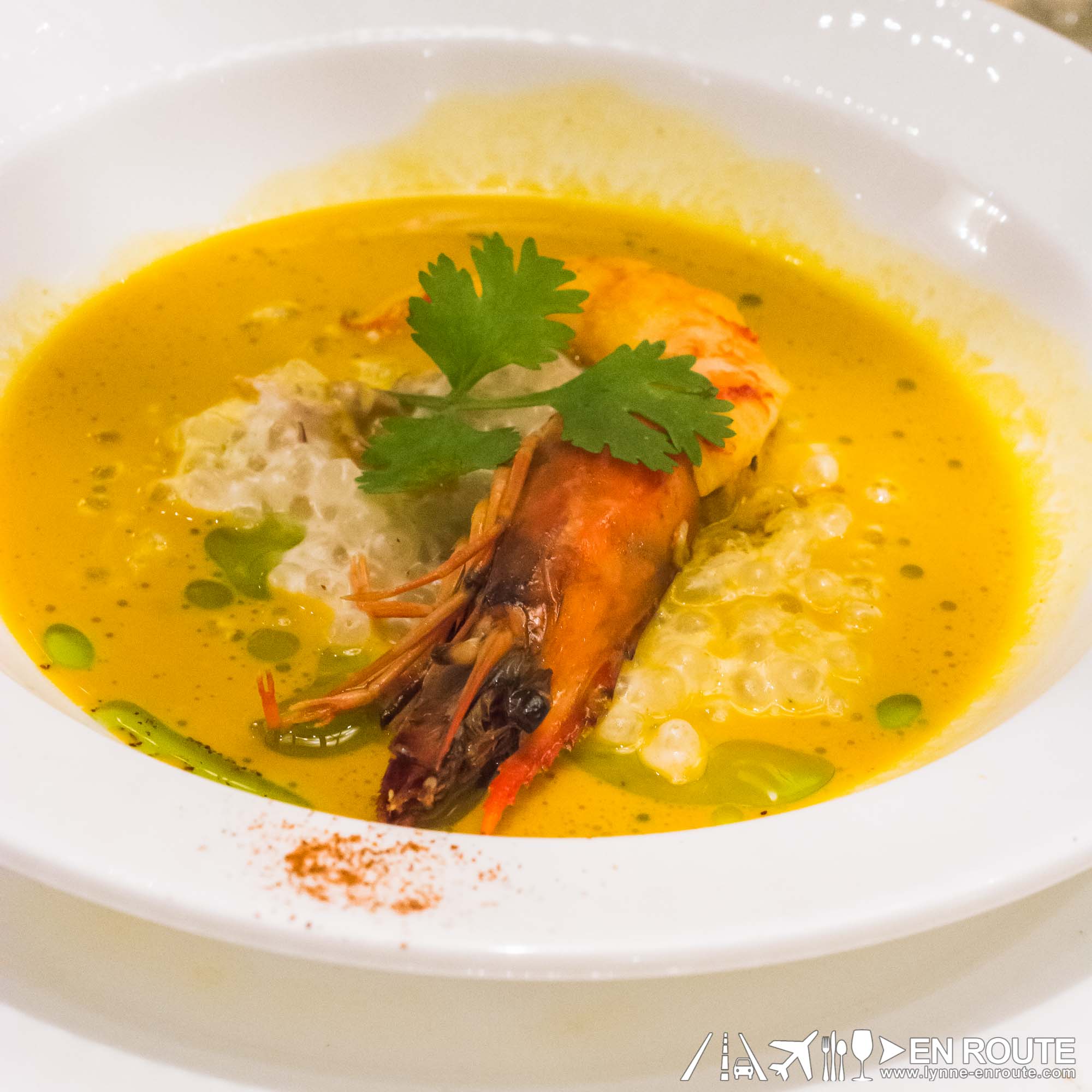 "Ginataan" by Allen Buhay and BJ Manutano of Wildflour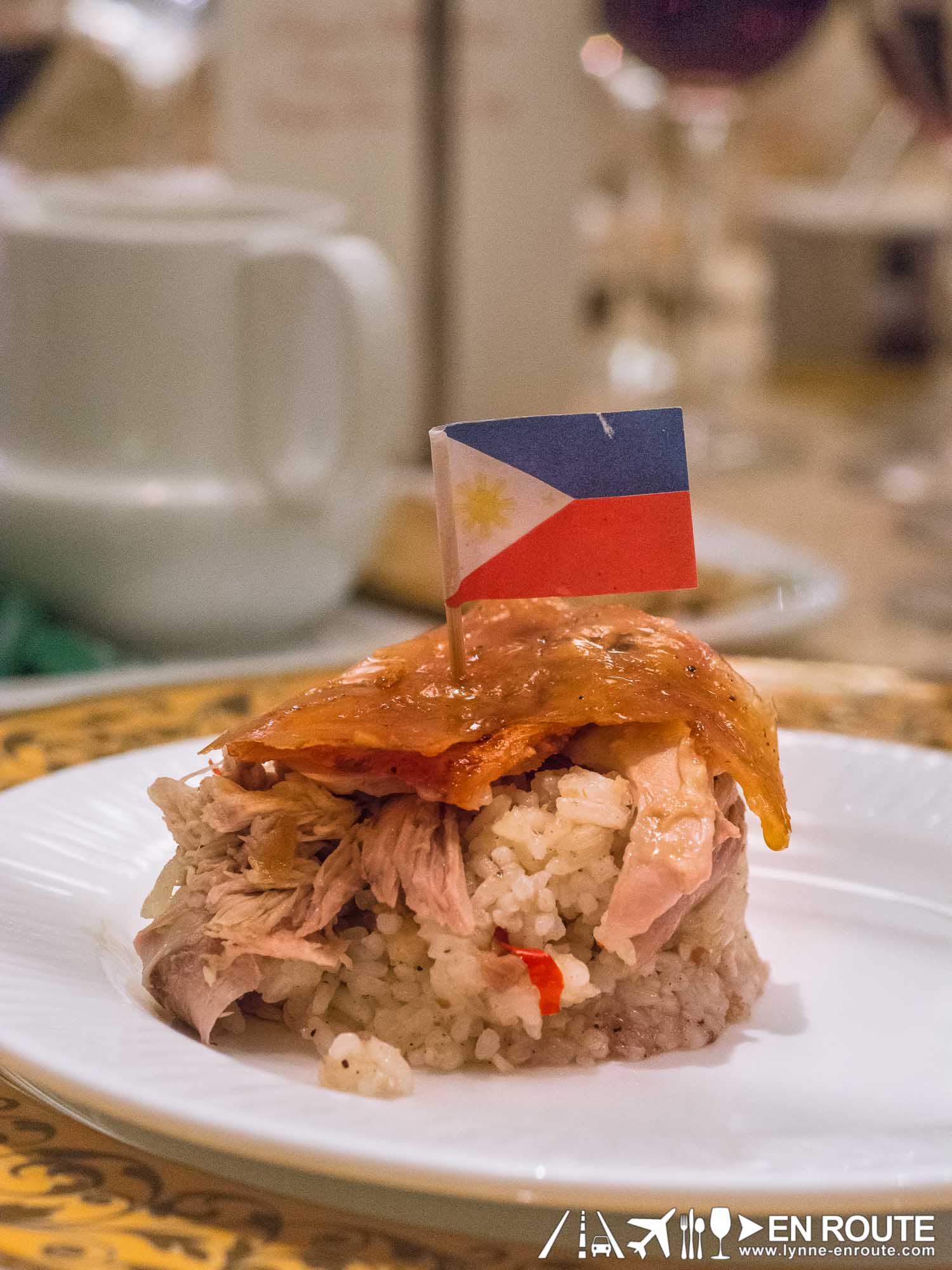 The famous sisig rice stuffed lechon of Dedet Dela Fuente.
On the left: Ube Ice Cream of Carmen's Best
On the right, starting clockwise: Mango Sansrival by Rose Tiangco-Siapno of Kitchen's Best, Brazo de Luna by Pixie Sevilla of Forget me Not Specialty Cakes, and Nifty Shades of Ube by Karen Young of Karen's Kitchen.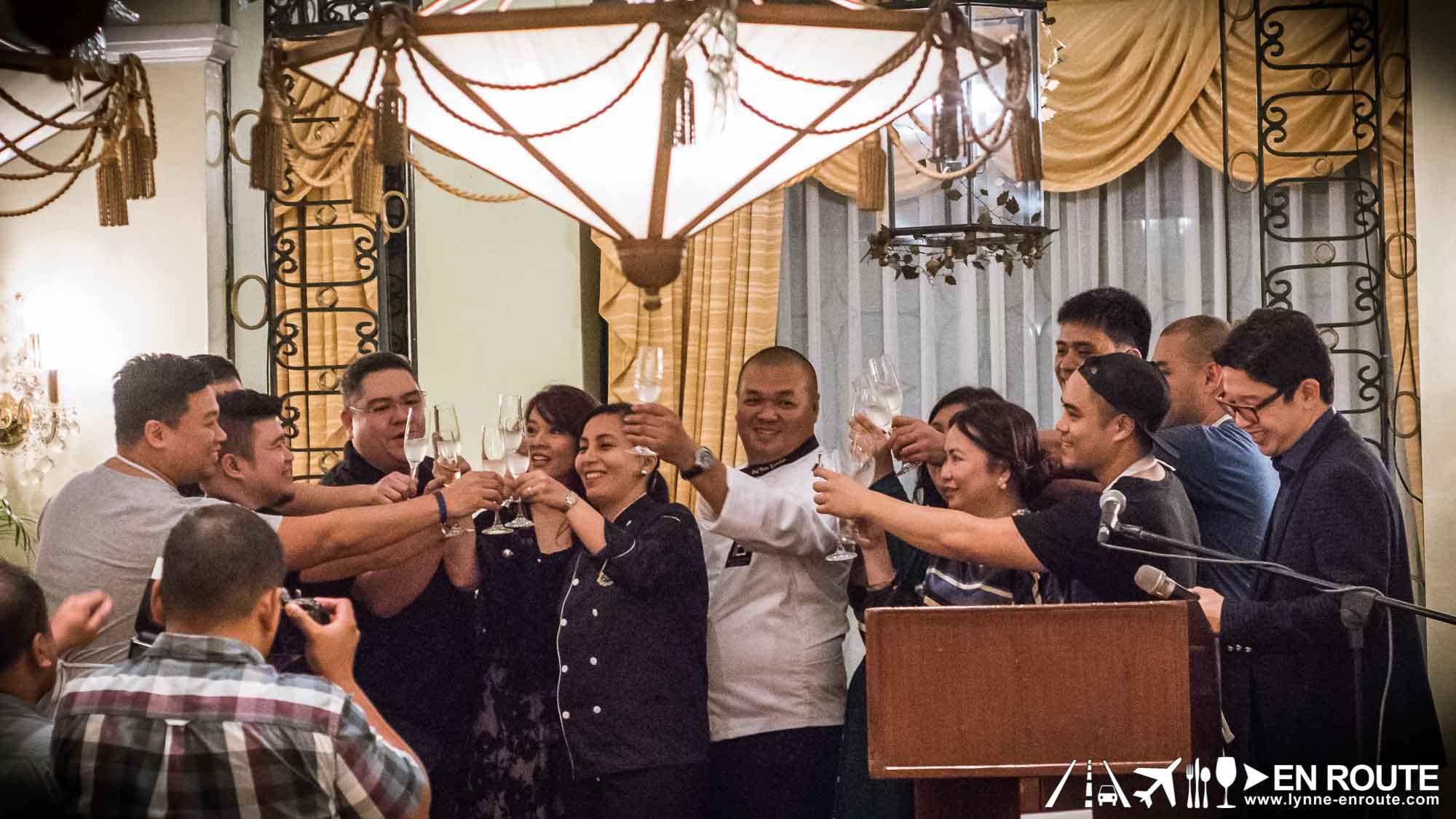 Witnessing how friends in the industry come together for a cause championed by a mother who wishes to spread the love their daughter has given to them in her short thirteen years is a story best experienced in the company of those who share her passion.
Project Wheelchair keeps getting larger and larger as the years go by, and it is without a doubt that this is one event that you will see us joining every year.
Comment on this and Share it on Facebook!
comments
Powered by Facebook Comments