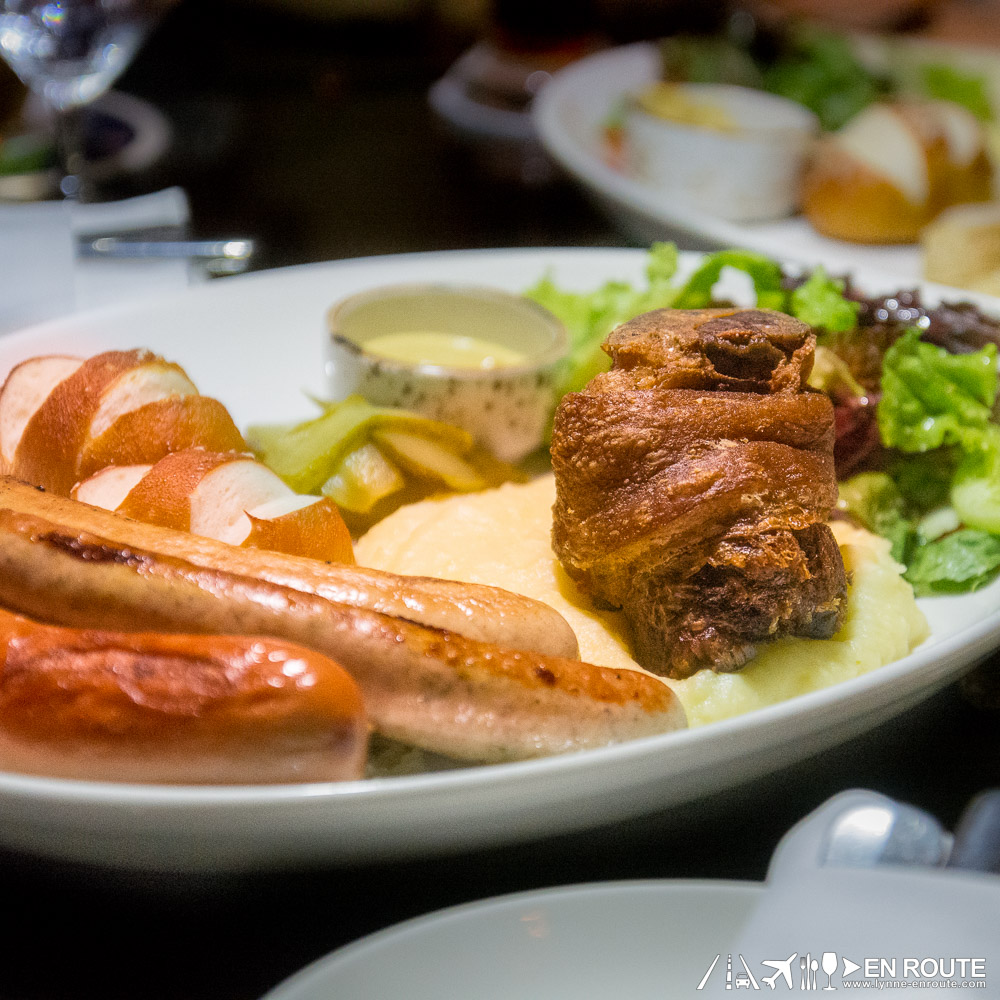 Here's hoping that after this writing, the good people in the Long Bar of Raffles Hotel of Makati make this a staple in their menu.
And it's not only of the delicately crispy, yet tenderly juicy pork knuckles, but the equally delicious sausages that come with this platter. Oh, and there's apple strudel, too! Proudly displaying their creation, the Long Bar opened their Oktoberfest with one hell of a strudel spread.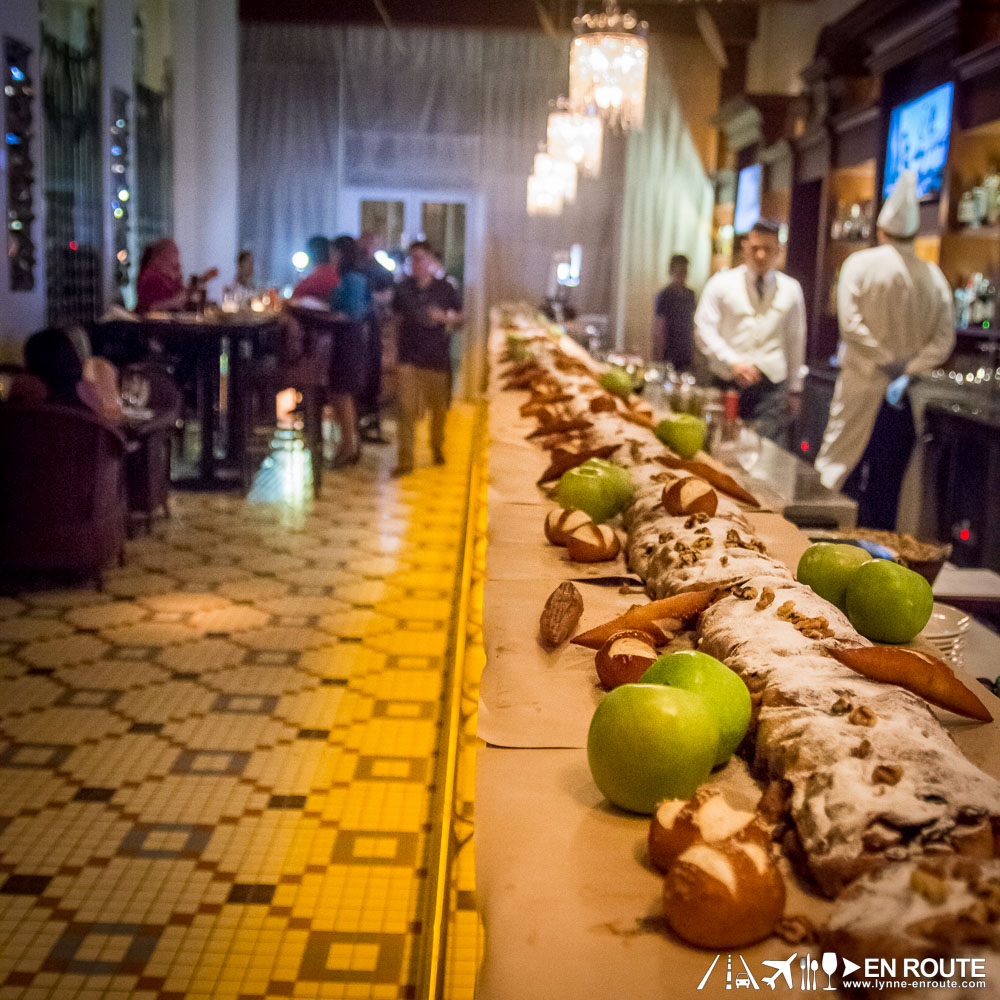 Available during the Oktoberfest season, the Long Bar offers this platter, strudels,  along with a German inspired Happy Hour where you can have your fill of free flowing Paulaner beer varieties, unlimited rounds of select cocktails, as well as endless pours of select liquors.
And you know your drinks are well made as they have their resident award-winning bartender Orman Bag-ao manning the bar.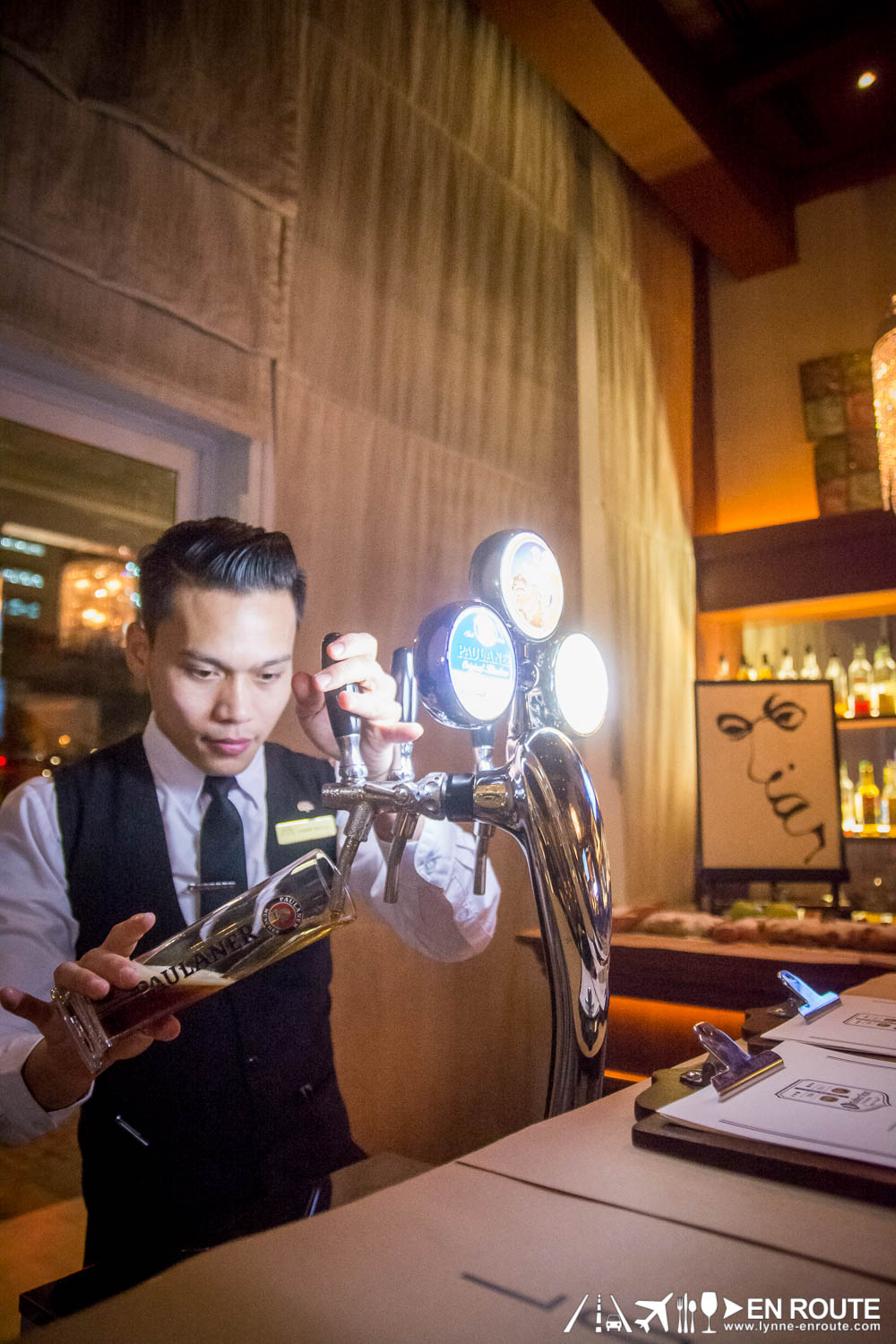 The Happy Hour drinks are set at PHP 695.00 per person from 5:00 to 8:00pm. Not a bad deal for the kind of experience you get in one of the more prestigiously branded hotel bars in Metro Manila.
The kicker? You can extend it until 10:00pm for an extra PHP 300.00, making a PHP 995.00 extra long happy hour of the Long Bar of Raffles Hotel unbelievable in value.
There's probably a reason why we are here at least a couple of times every week this month.
Call Raffles Makati at 795-1840 or email [email protected] to reserve. Visit their Facebook page to learn more.
https://web.facebook.com/RafflesMakati/
Comment on this and Share it on Facebook!
comments
Powered by Facebook Comments