I'm not from Ateneo but my brother studied there from pre-school up to college (Super loyalty award!).  So I've seen plays and attended a fair, a dance, and a prom at some point.  My sister also studied college there and we usually bring her to school before I get dropped off in UP for class then we pick her up after whoever's class ends later.  So I've spent bleary-eyed mornings at 7am in Katipunan traffic because of my sister's early classes (my class was usually at 8:30am…) and I've also bonded somewhat with the KFC and Pancake House across Gate 3 because that's where I usually wait.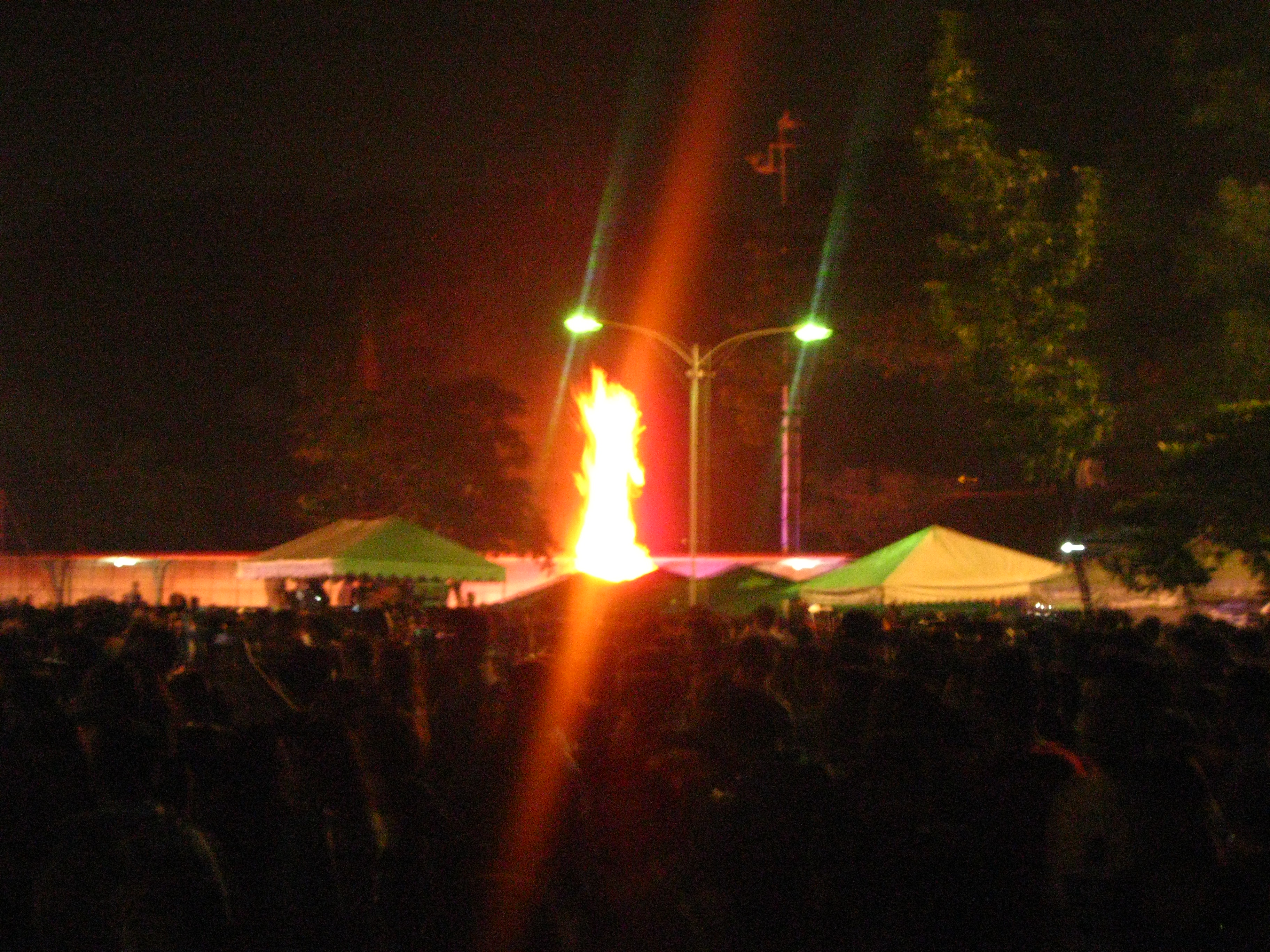 And there I was, watching the Woodstock-like merrymaking, picking on McDonald's fries, Chooks-to-go chicken and whatever else was set out and considered "for sharing".  Oh, and let's not forget the cooler of booze our friends brought.  Awesome.
So, congratulations guys.  I admire your school spirit.  Others would call it fanaticism.  But I love how you party.  Thanks for a really fun night.  Since it was fun, I don't think it's so bad to wish that you have a reason to do it again next year.  (Unless by some off chance that we beat you. :P)
PS: Maybe they can invest in a multi-level parking next time?
Comment on this and Share it on Facebook!
comments
Powered by Facebook Comments