Put Transformers, Wolverine, and Iron Man in one movie and you get Real Steel.  A story revolving around a former boxer/ estranged father seeking redemption, the film transports you a few years forward but retains what we know are important in life: family and resilience, and determination.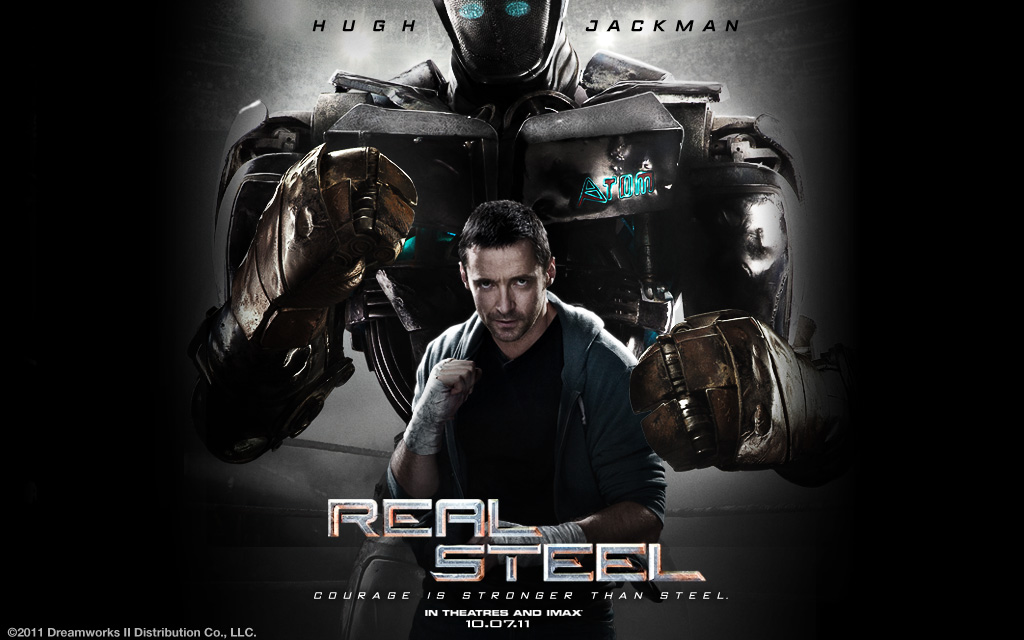 Hugh Jackman, who played ex-boxer, Charlie Kenton, definitely looked the pro boxer with his quick jabs and all that bobbing and weaving.  He was trained by no less than Sugar Ray Leonard himself!  Based on the film, all this seasoned fighter needs to disarm him are a pair of baby blue eyes from his son, Max, played by Dakota Goyo. (Side comment: Such a cute and good-looking kid!  I almost expect him to be the upcoming Zack Efron of his time. :D)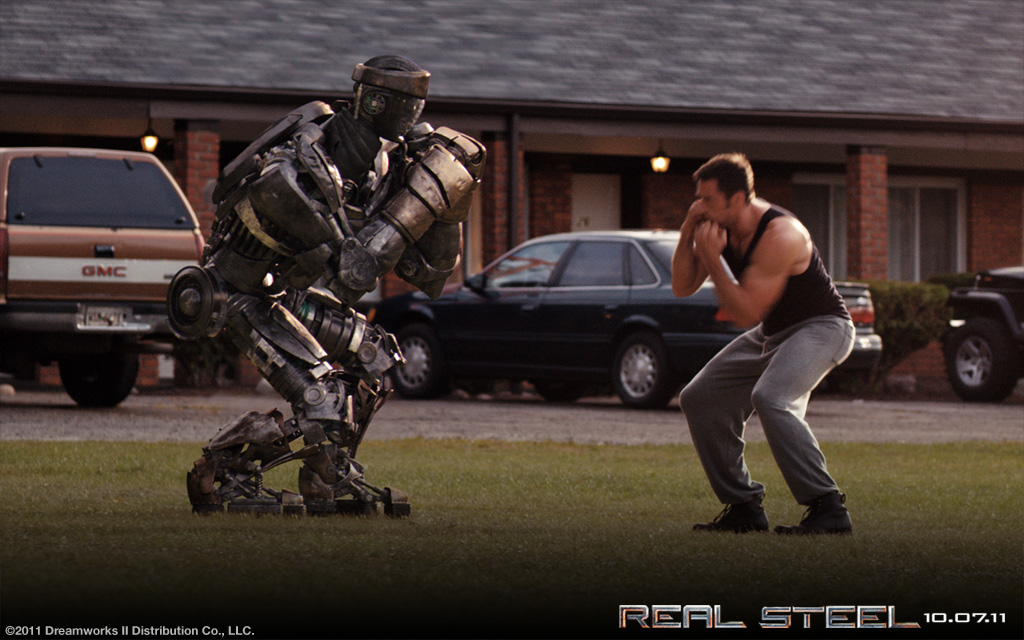 Another pair of baby blues to watch out for in the movie are from Atom, the film's underdog fighting robot.  See him do those punch combinations as he shadow boxes with Jackman as well as his mean robot dance when he's upfront with Goyo.  See how a robot embodies the courage and strong will of father and son.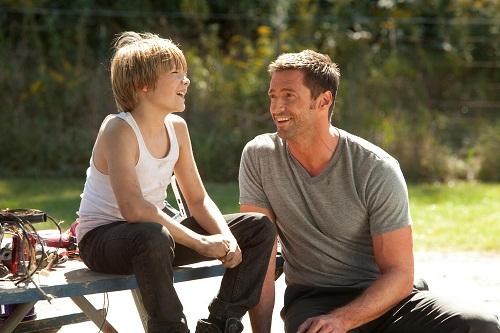 Despite being an almost cliche story, you can't help but be endeared to it, especially when Max looks at his dad and just sees inspiration. The emotional bits are balanced out well with the action you get from the ring.  And the movie is just filled with amazing shots (framing, colors, angles and all).
You don't even have to admit if you loved the film and maybe had to hold back a tear at certain points.  Don't worry.  "Your secret's safe with me."
* Photos from moviefanatic.com and Real Steel's official website.
Comment on this and Share it on Facebook!
comments
Powered by Facebook Comments