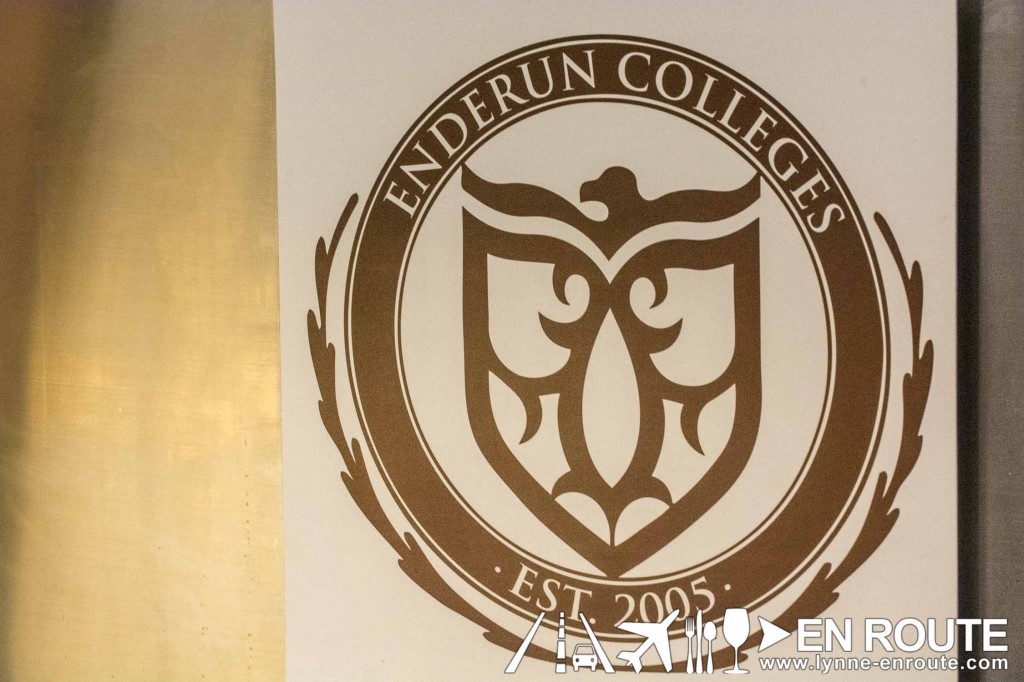 Creating something that is all of unique, beautiful, and delicious is one achievement that a chef aims to attain. It is one thing to master the techniques, follow recipes, and serve up the most decadent of dishes.  It is another to actually conceptualize them and bring them to life.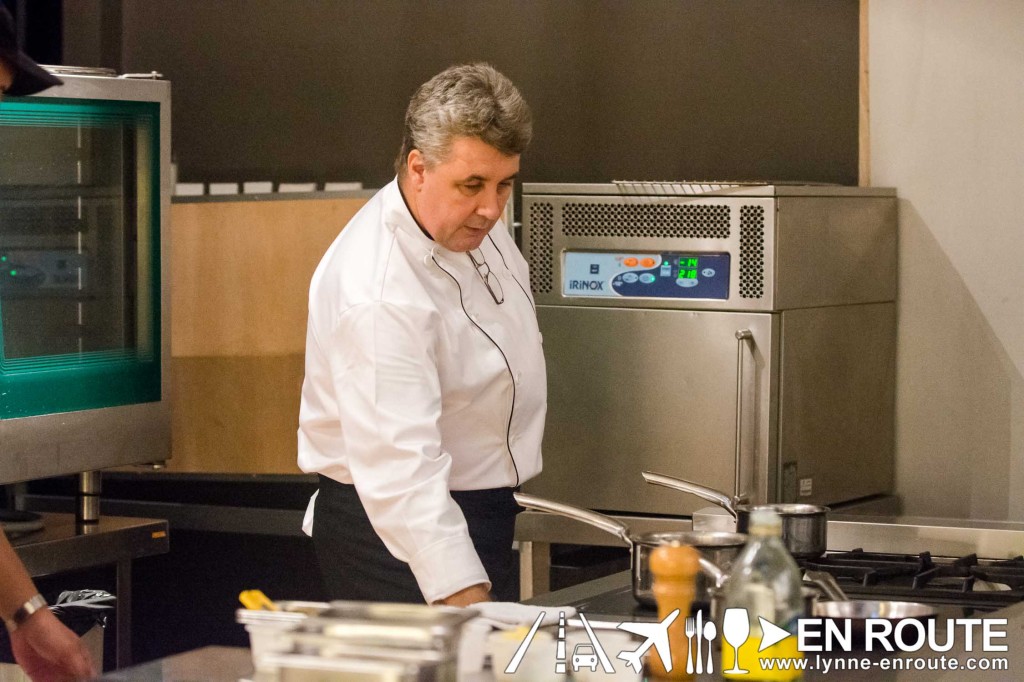 At Restaurant 101, Enderun's application kitchen, alumni chefs have been asked to come up with their own dish for the menu, a perfect start to the new year.  While the items may change every so often, the practice of allowing their students to grow further in their craft through creation continues.  Chef Thomas Wenger explained that this is really something that chefs must have under their belt even long after they've left the campus hallways.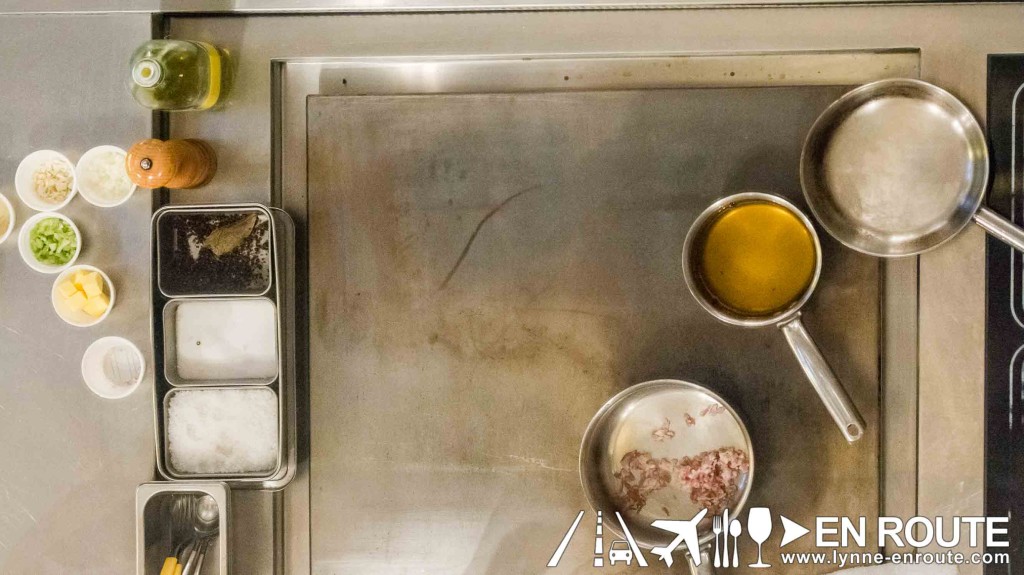 Last month, we were able to witness three chefs demonstrate how to prepare their dishes as well as appreciate them as part of a dinner set menu at Restaurant 101.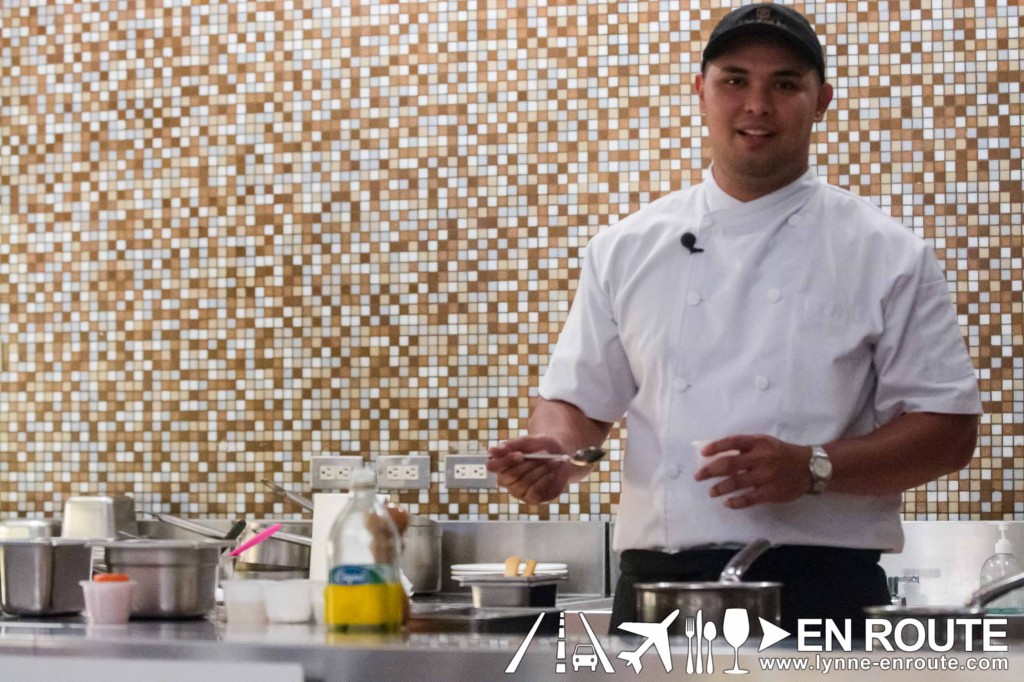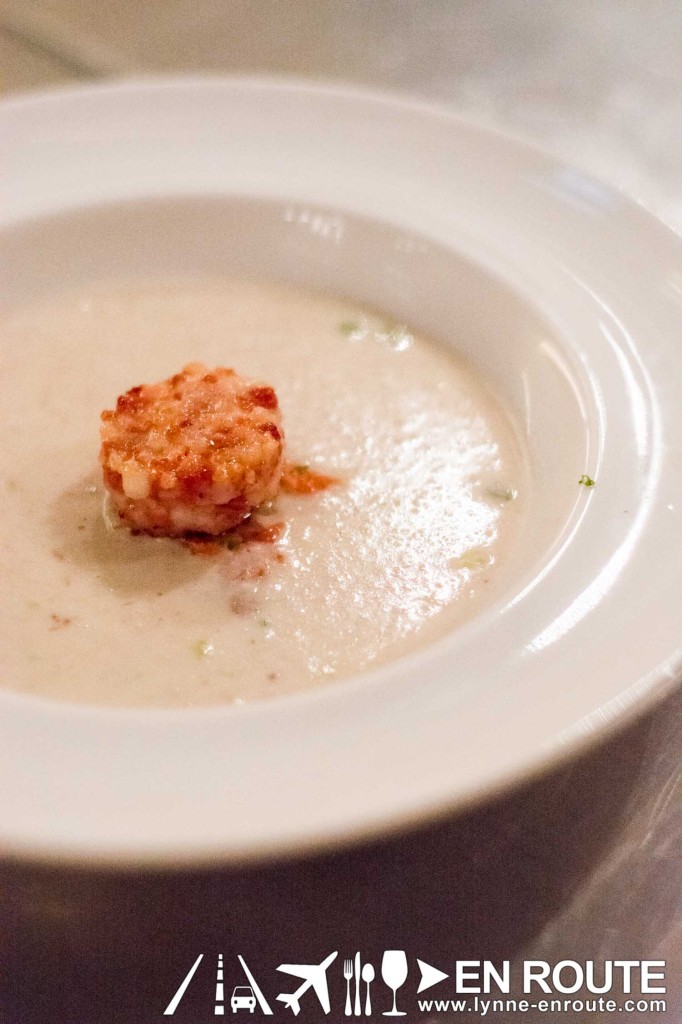 .
Chef Marco's Cream of White Bean Soup had the flavour counterpoint of a Prawn and Chorizo Galette. A galette is typically a flat round cake or pastry but the technique was applied to meat for this dish. The meticulousness in preparing it, from soaking the beans overnight to hydrate and soften them, to adding in carrot to the stock just for flavor but removing it to avoid the orange color in the soup – it's a testament to what he's learned as a chef.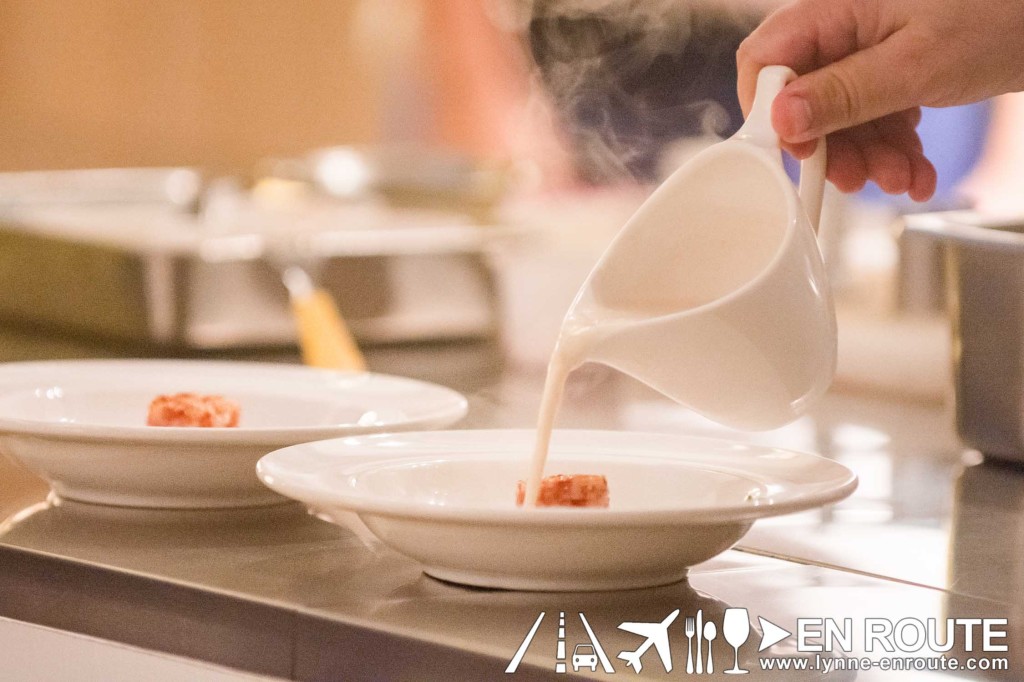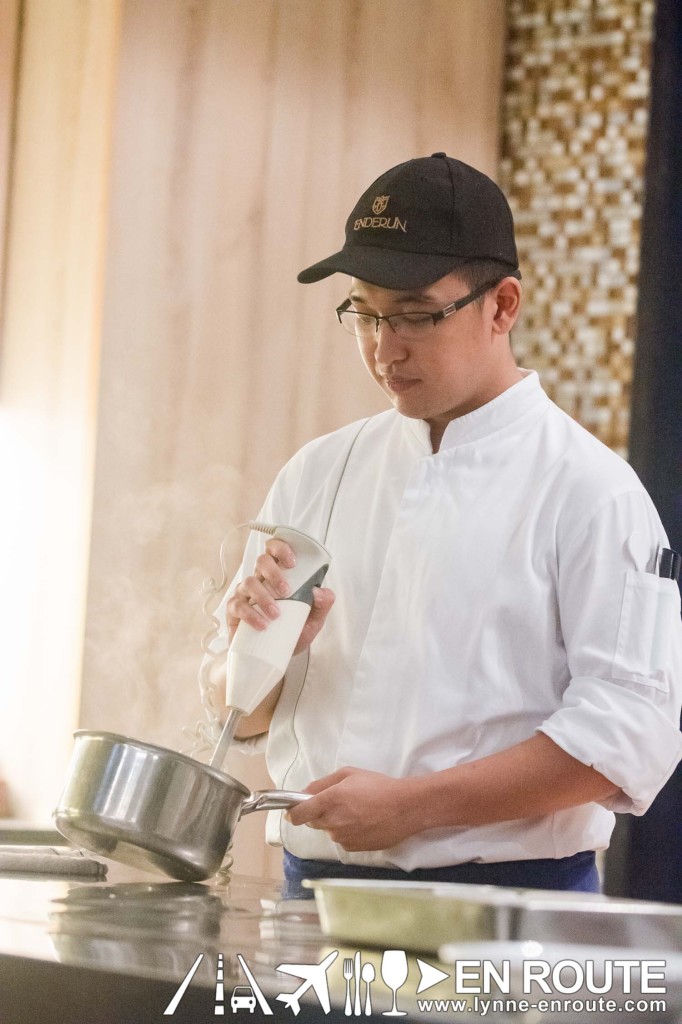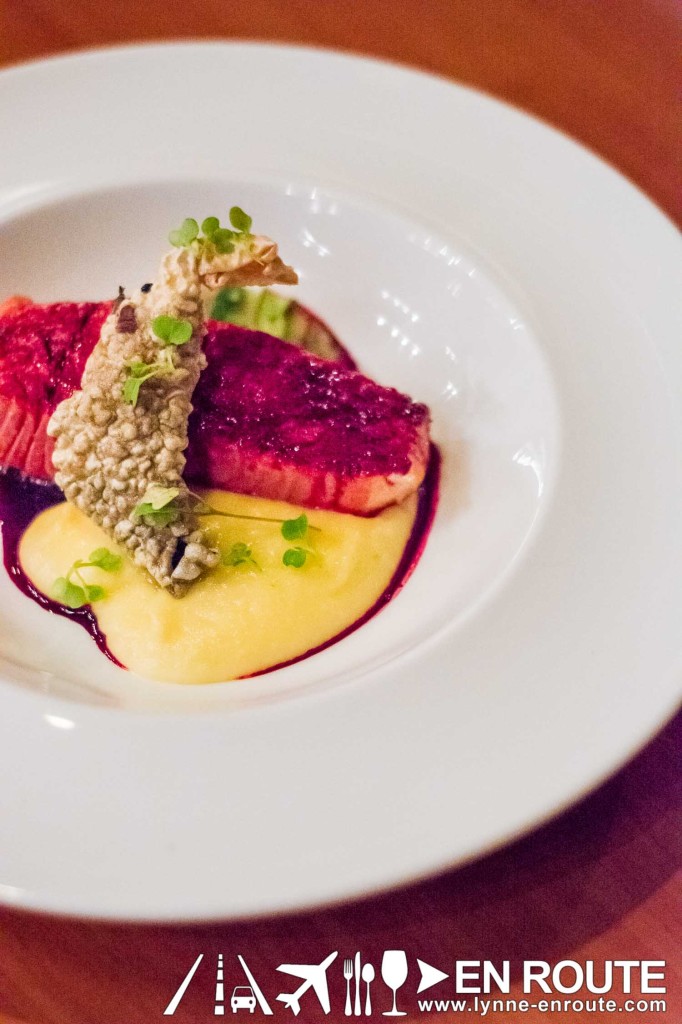 Chef Justin prepared his Beetroot Marinated Salmon, Pickled Cucumbers, Horseradish Mashed Potatoes, with "Chicharon" of Salmon Skin.  The beetroot lends an earthy and musky flavor profile and also gives the salmon a bright pink color, like that of tuna.  His crispy salmon skin shows that not all crispy skin are created equal.  His was perfectly thin and crispy after being baked and fried, adding that saltiness and crunch to the dish.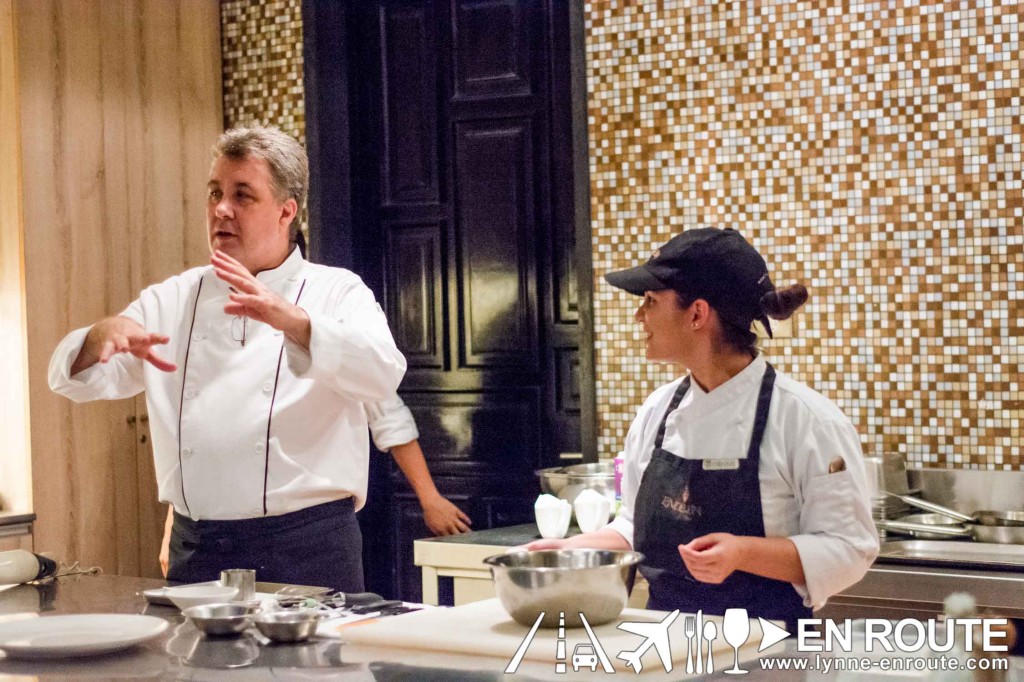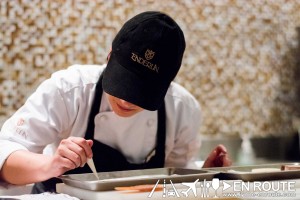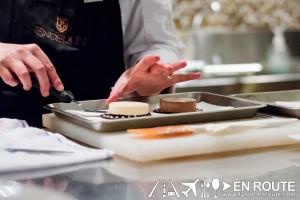 Lastly, Chef Penny demonstrated her dessert of Layered White and Dark Chocolate Mousse, and Butter-Mint Ice Cream. It's one of those desserts that look too pretty to eat.  But given the amount of chocolate on the plate, it was hard not to also. She really outdid herself with this layered concoction showcasing two kinds of mousse, a sponge cake, and ice cream.  The level of perfection in how it was presented is a proof of passion and dedication to the craft.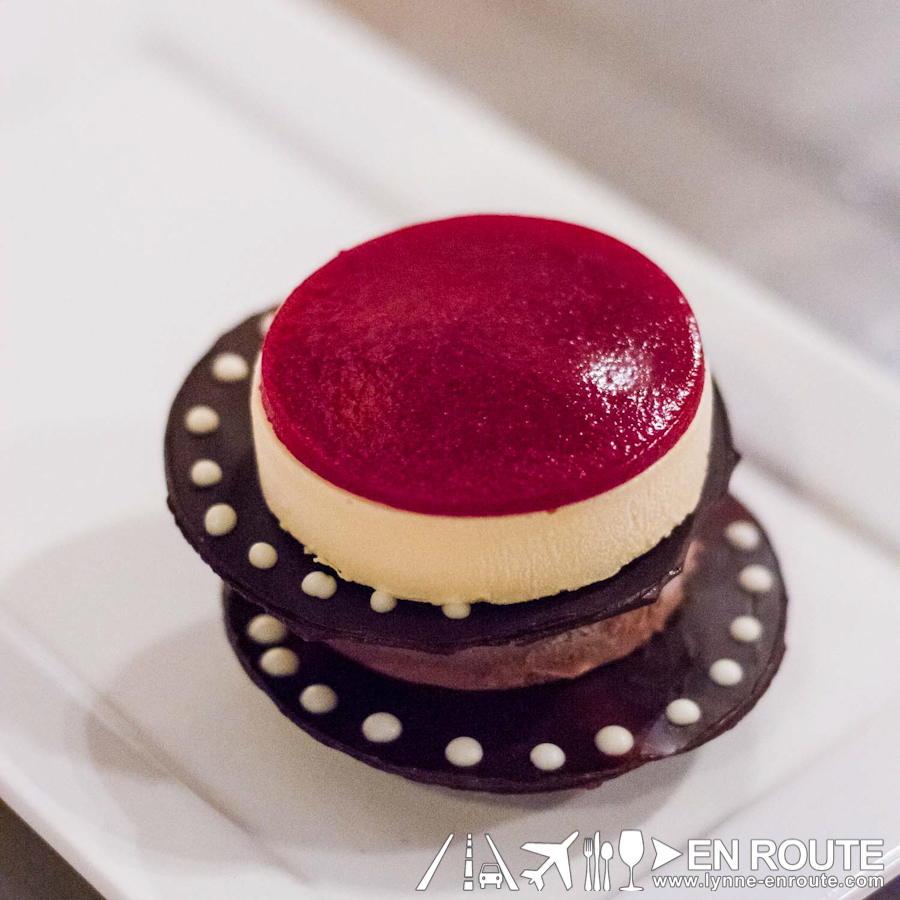 Other items we tried were Scotch Egg (Bacon crust, glazed asparagus, smoked cream, truffle dressing), Pan-fried Goose Liver (Mesclun greens, cranberry dressing), and Oven Roasted Magret of Duck (Apple hazelnut chutney, celeriac puree, port reduction). Starting off a meal with truffle and foie gras is never bad.  Pairing it with good wine is also very, very good in our books.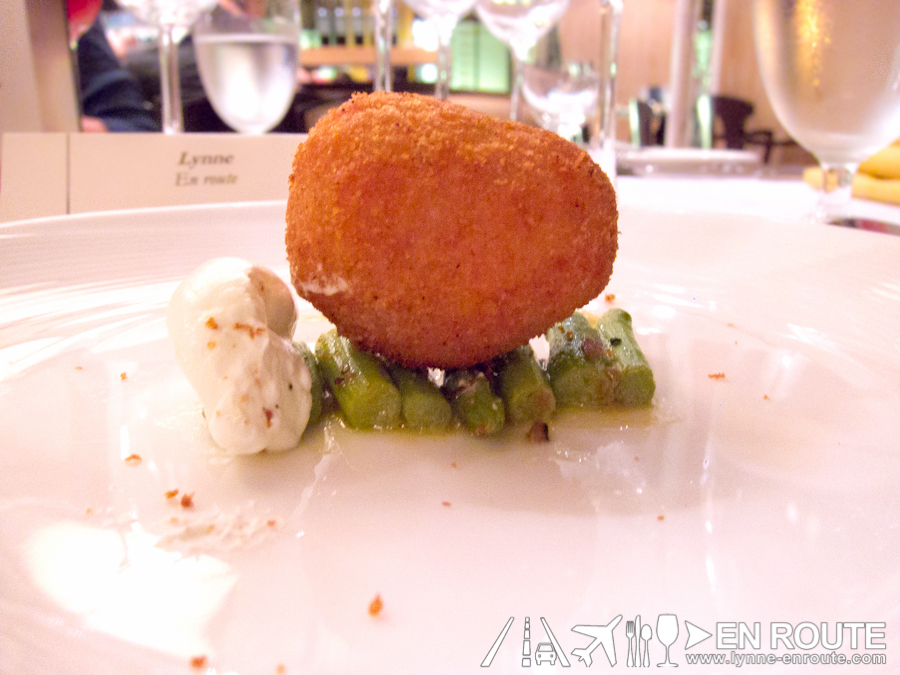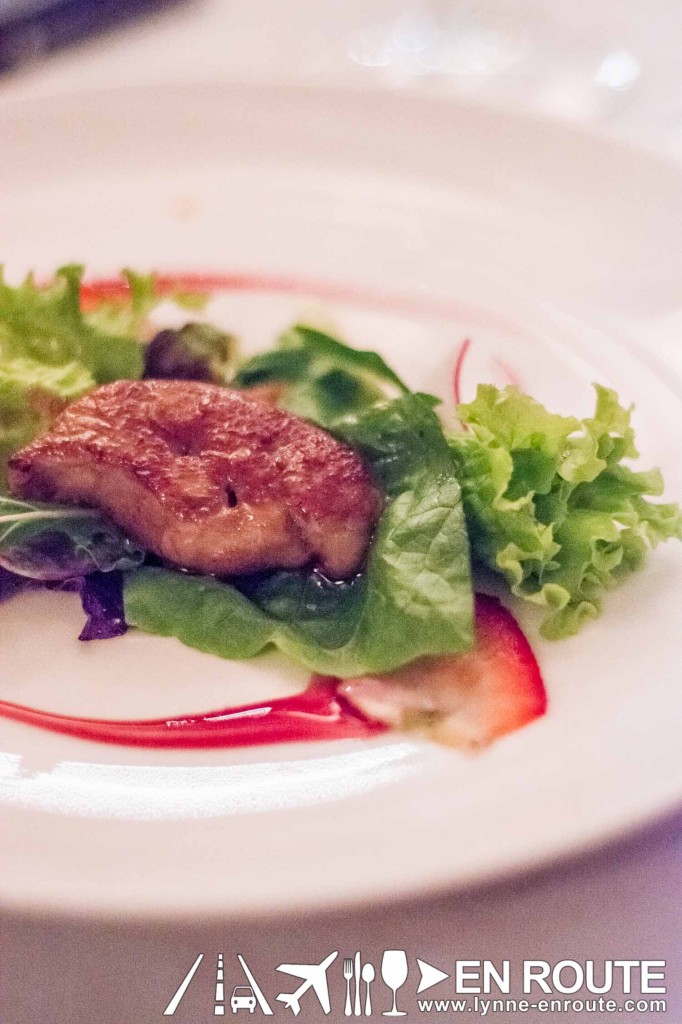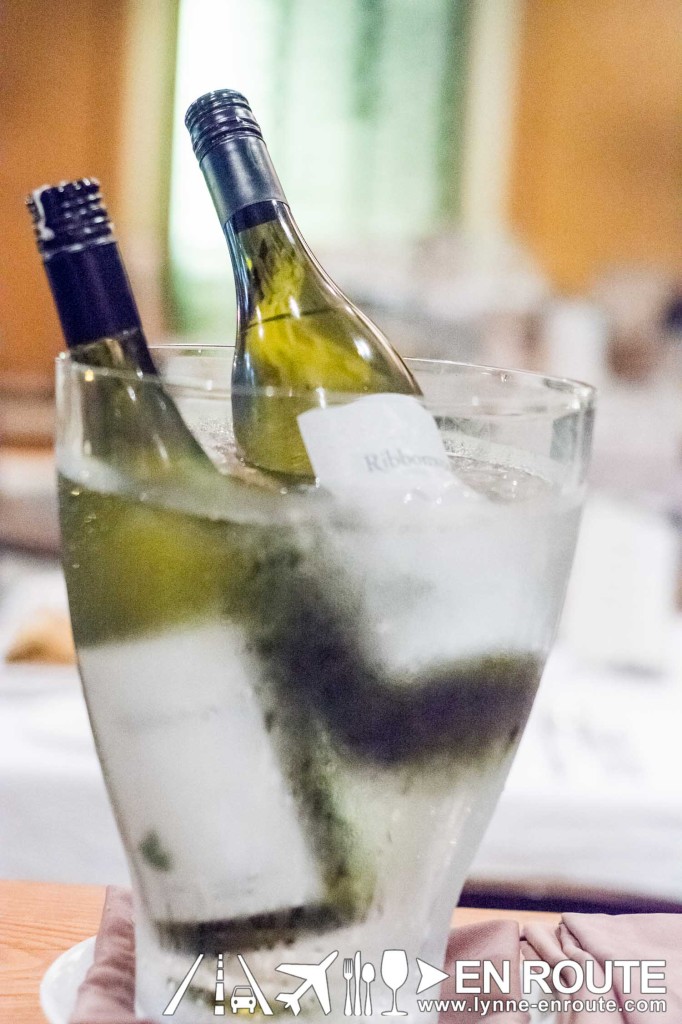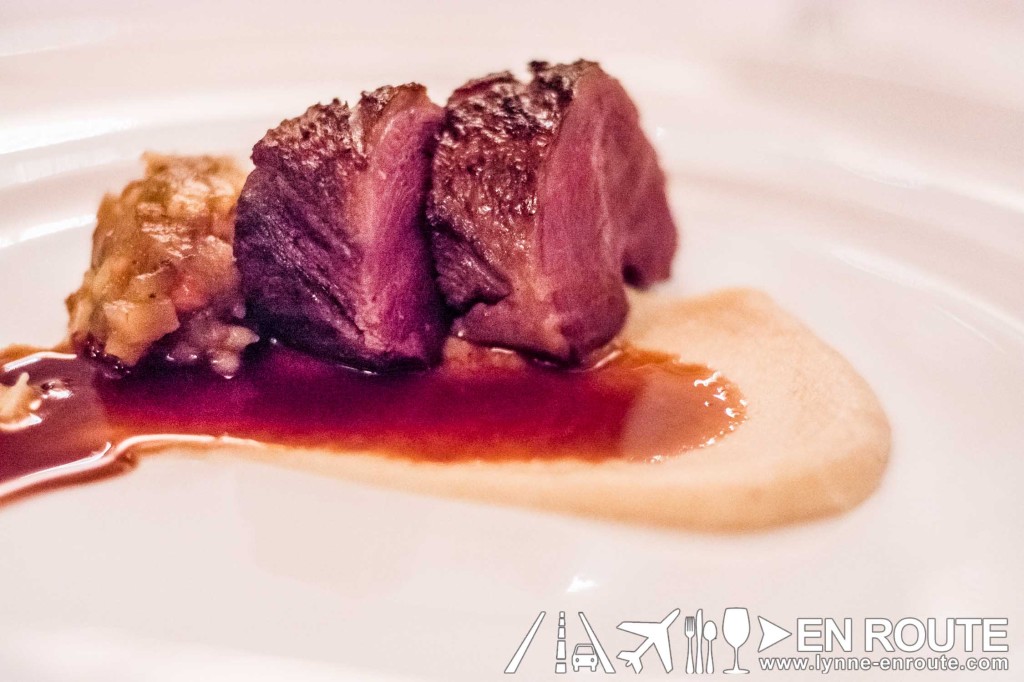 Chef Marco Bangit graduated in 2013, taking the fifteen-month certificate course.  Chef Justin Baradas will be graduating this March after the full four-year course of Culinary Arts.  Chef Penny Pedersen-Ponio graduated in 2012 after taking the full four year course as a hospitality major.
Thank you so much to Enderun and Restaurant 101, as well as the gracious Isabelle Tuason for extending the invitation to us.
Comment on this and Share it on Facebook!
comments
Powered by Facebook Comments