Walking the seemingly endless hallways of the Marriott Grand Ballroom can surely drive anyone to thirst and hunger.  Have no fear.  Like everything else, the Marriott team has thought ahead and provided all of us with three options.
All found on the ground level, you can choose between Allegro, Mian, and Crema.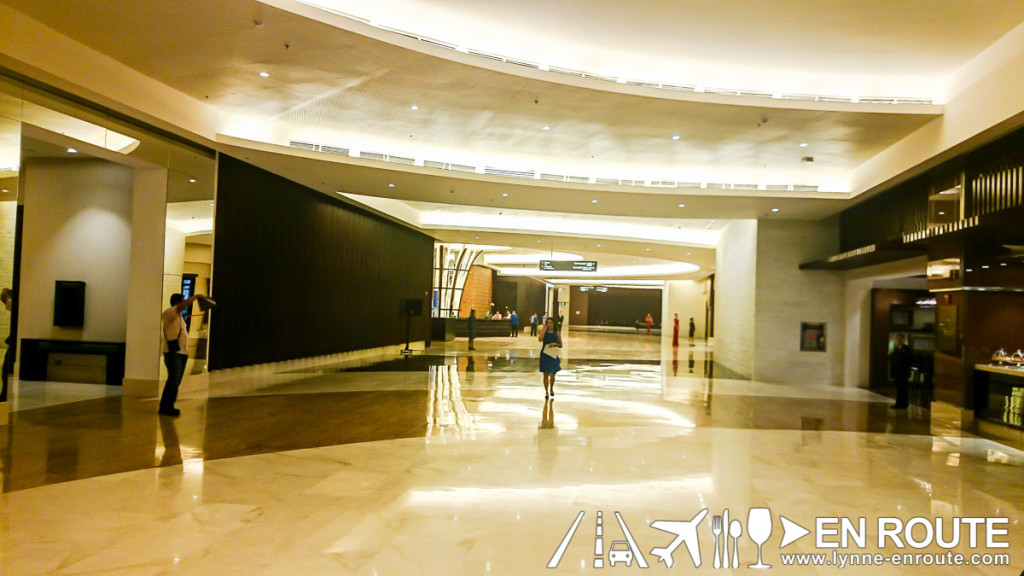 Allegro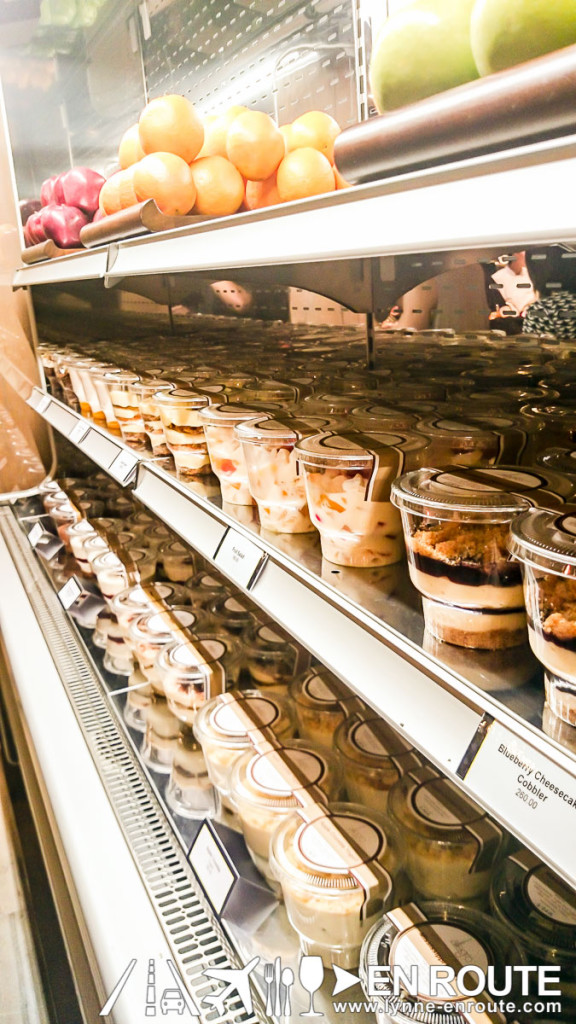 The term brings back memories from my piano lesson days. A music term that pertains to a brisk tempo, the food establishment counterpart now gives us a grab-and-go place.  If you're familiar with the Pret a Manger places that are scattered across London, it's very similar to that.  Ready meals of sandwiches, desserts, and salads line the walls and lead you straight to the counter.  They do still offer a limited menu of other bites and drinks to choose from.  Walk a bit further and you will find a wall of wine chillers too.  Imagine our delight at that.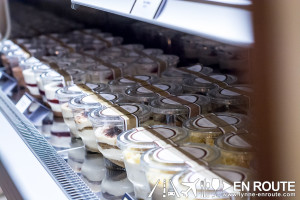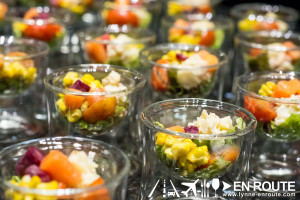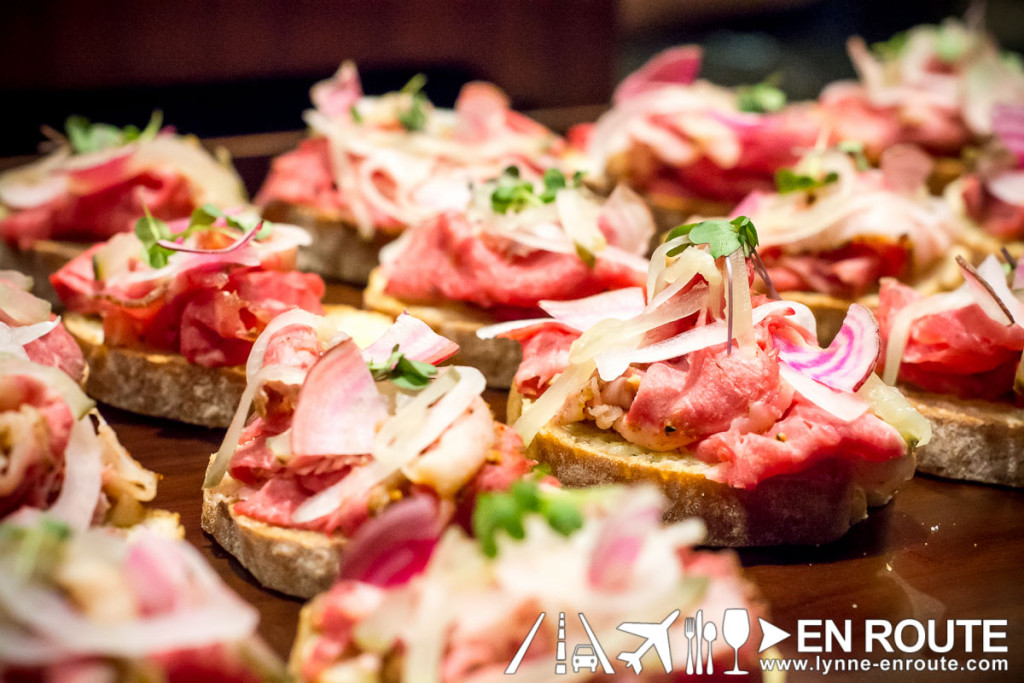 Mian
An open kitchen brings to life the modern Asian noodle bar that is Mian.  Comforting bowls of rice, soup, or noodles can be found here.  They also make amazing pork dumplings.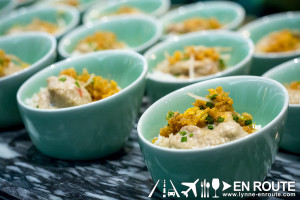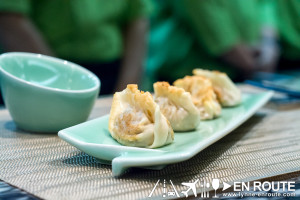 Crema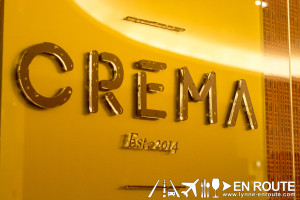 Crema offers gourmet options for the discerning coffee connoisseur.  Delectable pastries are also on display to pair up perfectly with your brew or your Felchin's hot chocolate perhaps.  If you want a cold treat, they also have frozen yogurt. Feel free to choose your toppings from a LOT of options.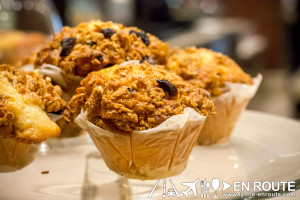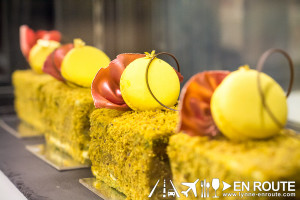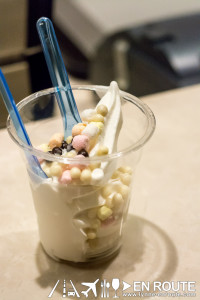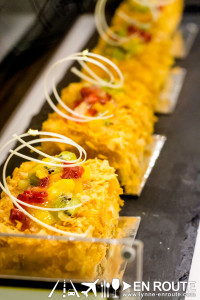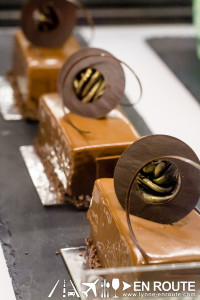 So whether you're an early bird for a wedding reception and you need a bite to bridge you over to dinner, or you attended an exhibit that left you famished and tired from all the walking, your feet and your tummy are in a good place.
Comment on this and Share it on Facebook!
comments
Powered by Facebook Comments