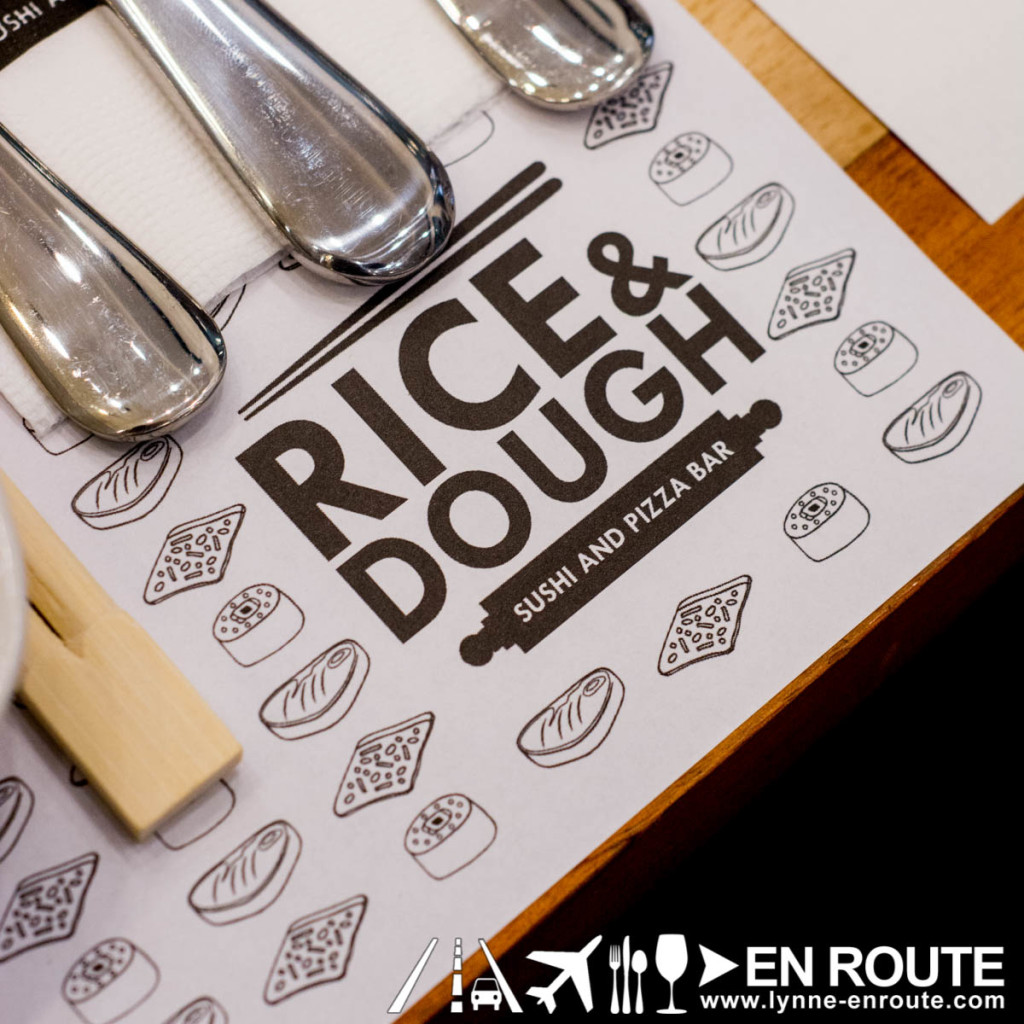 Forget your no-carbs diet because you read that right: it will be a menu of carb-laden goodness. One of the newest restaurants in McKinley Hill's Venice Grand Canal Mall, Rice & Dough boasts of a menu filled with comfort food of mostly pizza and sushi, perfect for what they call: carbivores.
.
APPETIZERS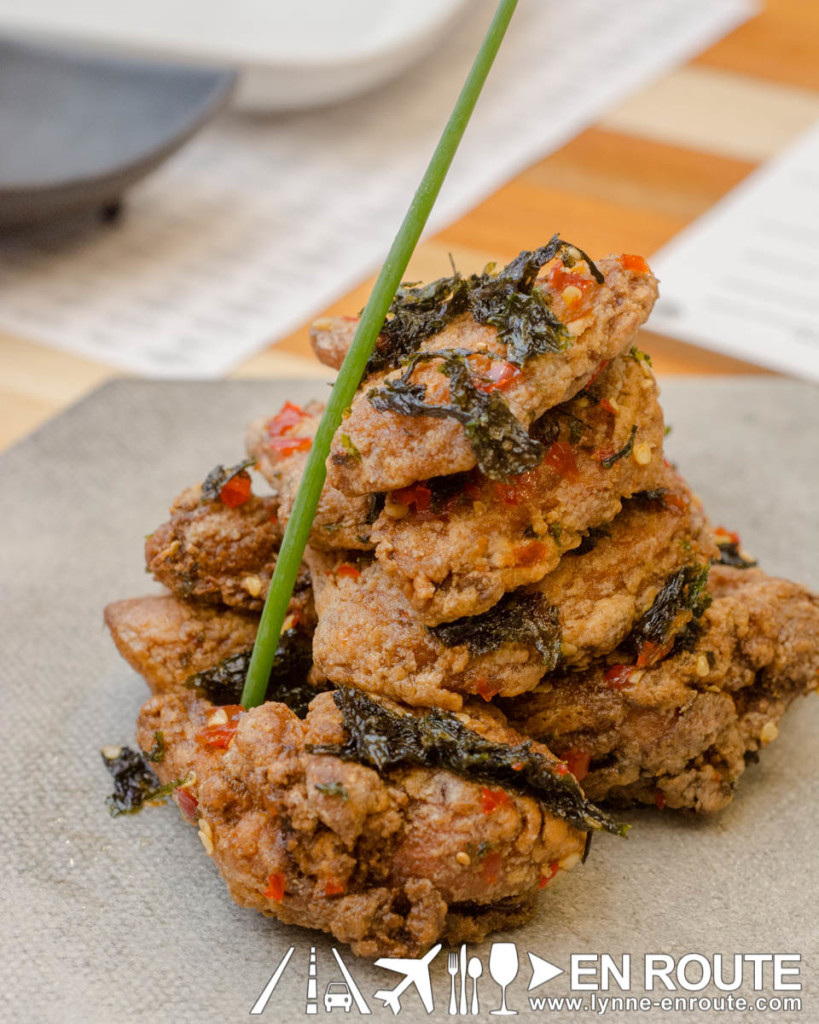 Try their Crispy Nori Chicken Wings (Php295.95).  If you've ever snacked on nori crisps, you know how addicting they can be.  While this doesn't necessarily come with rice, you might want to order some.
.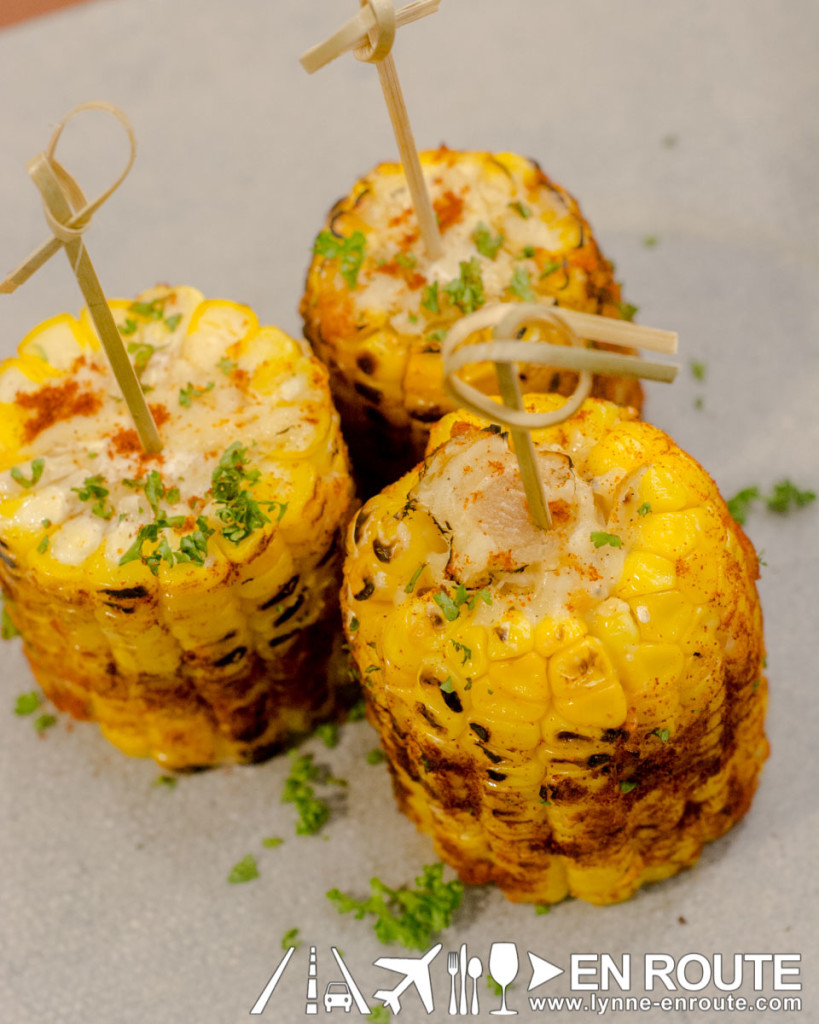 Or pair it with their Parmecorn on Cob (Php138.95), buttered and seasoned, complete with a cheese dip.
.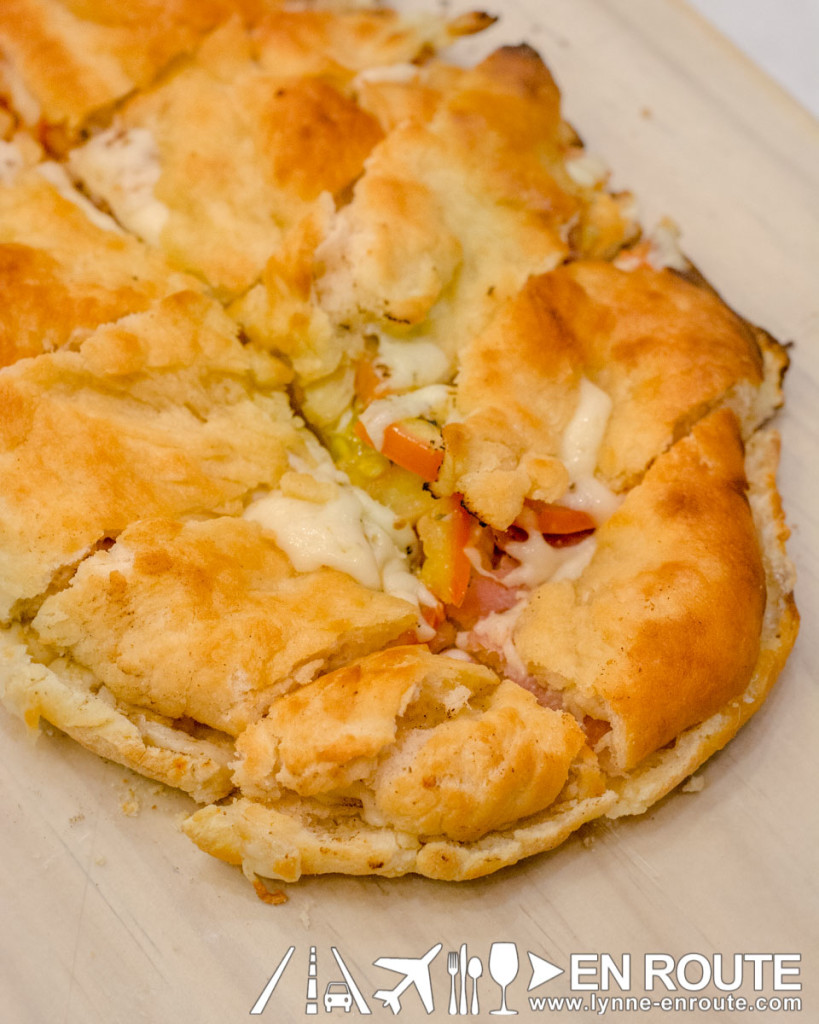 You can be sure they know their dough when you order some Prosciutto Focaccia (Php349.95).
.
SUSHI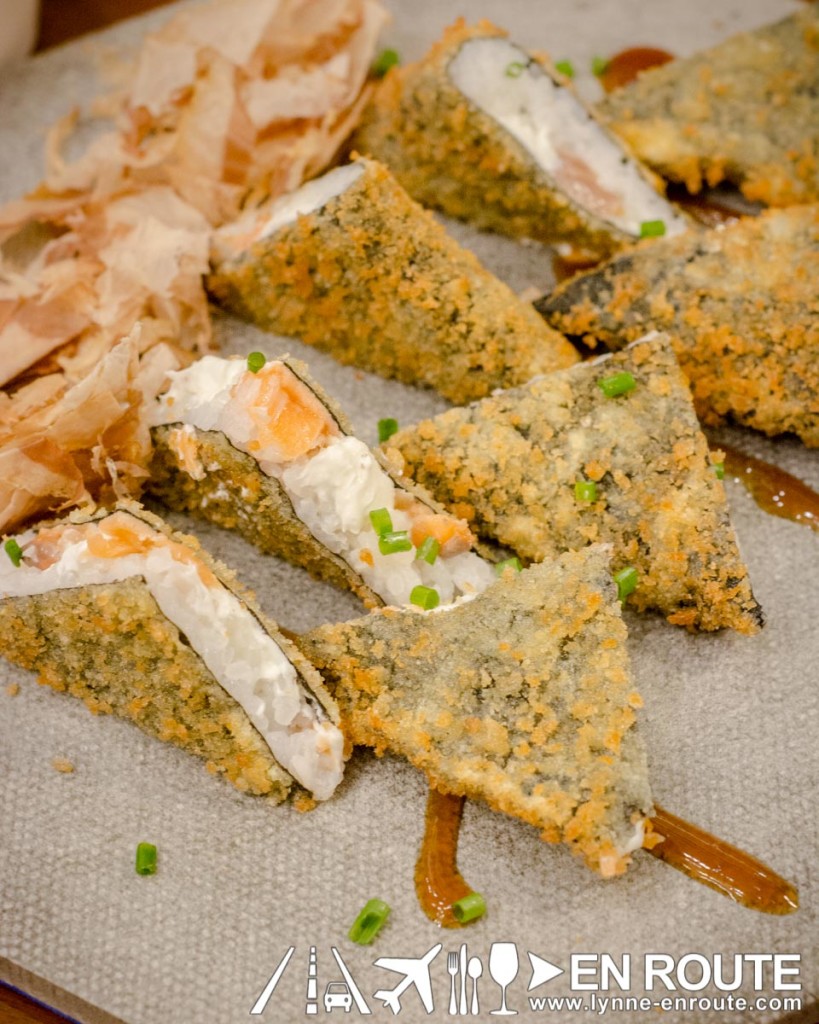 One of the runaway winners was The Perfect Catch (Php339,95). Yeah, no one wanted to let this go.  Each bite of the fried pocket gives a burst of salmon and cream cheese flavours, crunch from panko bread crumbs, complemented by bonito flakes and an unagi aioli cream dip.
.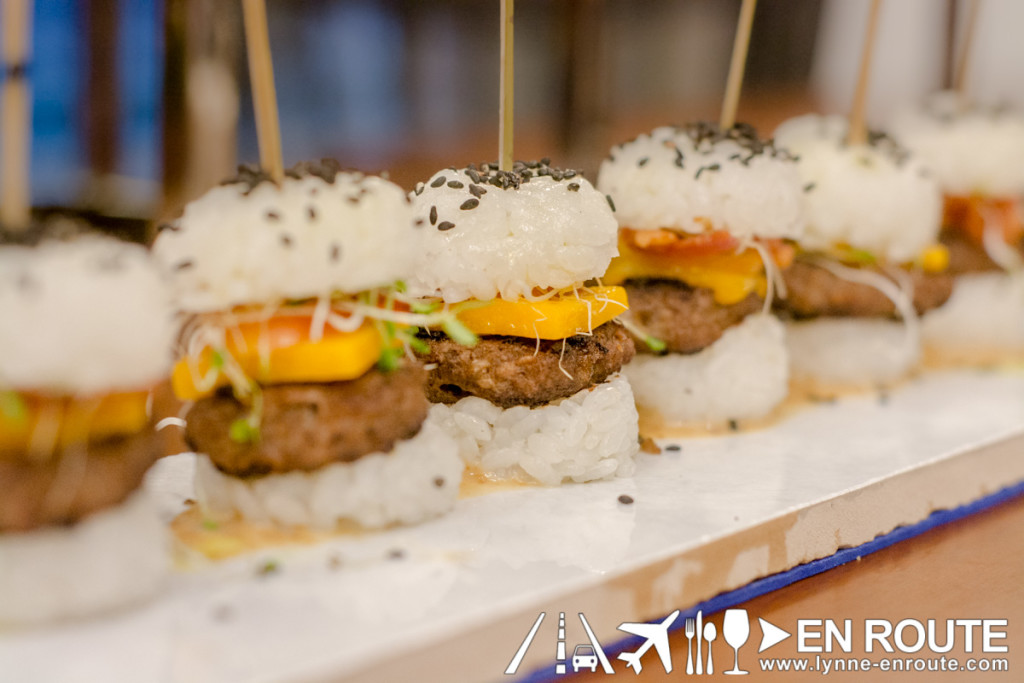 As for the Truffle Bacon Cheeseburger Sushi (Php449.95), it's had all the magic words: truffle, bacon, and cheeseburger. Plus, it's so beautiful to look at.
.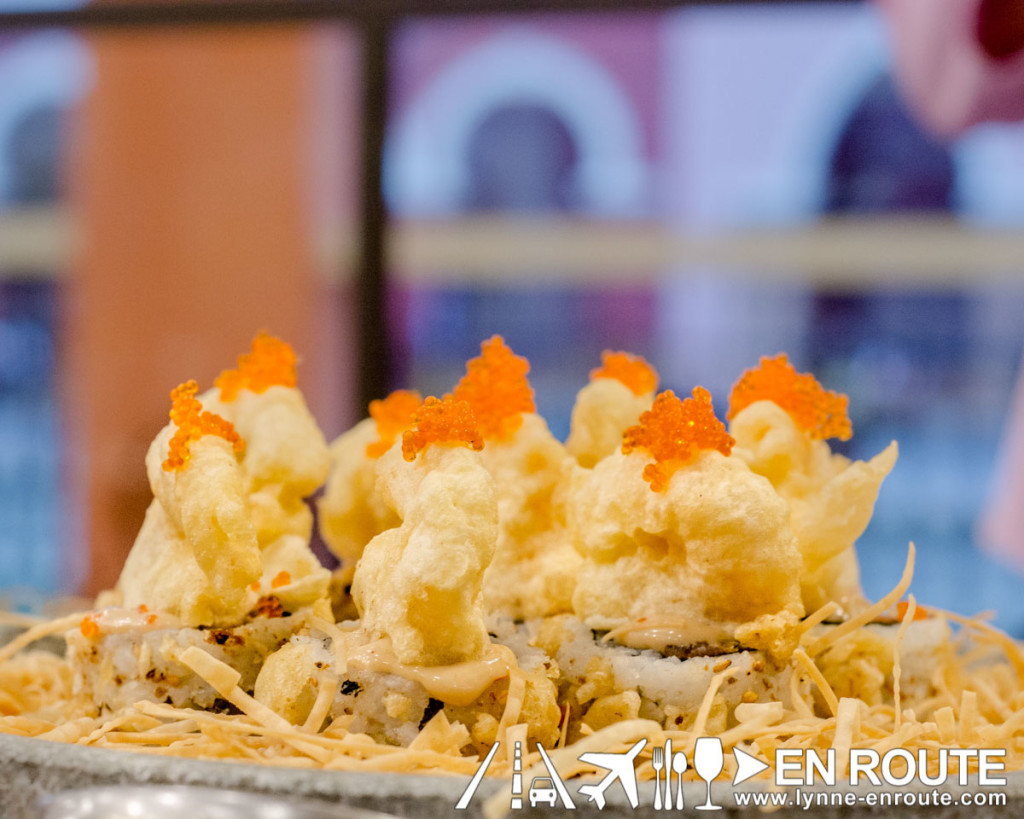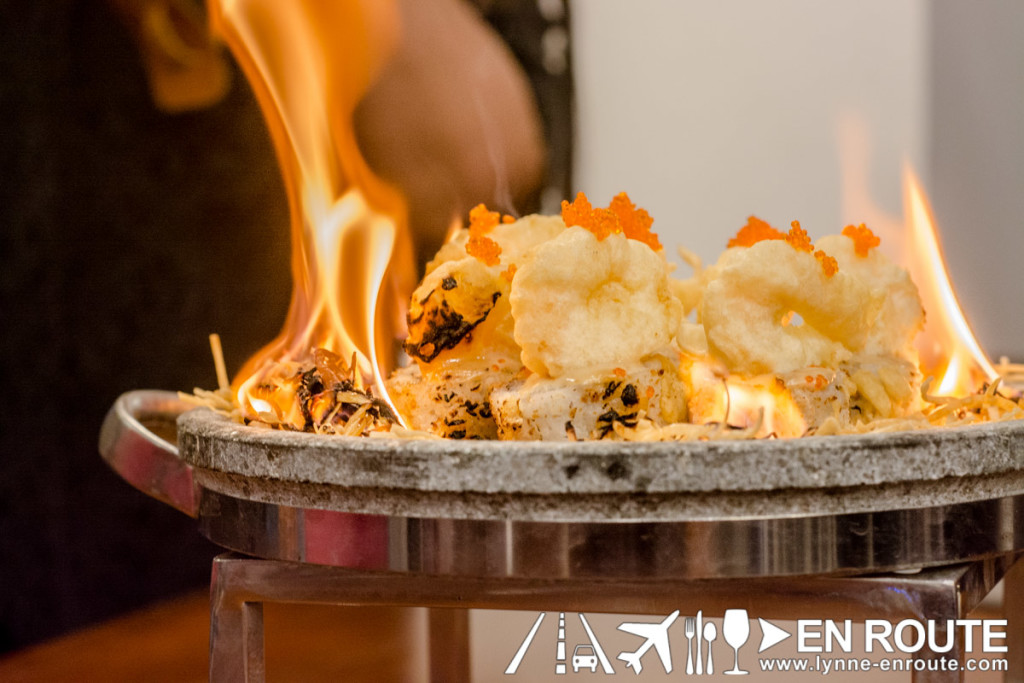 Now, we're all for world peace, but their World War Roll (Php399.95) might actually start a war among friends. You may have to fight for sushi filled with soft-shell crab, kani, tamago, unagi, and tuna, especially when it's served flaming.  A spectacle and treat for both eyes and the tummy.
PIZZA
There is something always comforting about a freshly-baked bread and cheese combination. That's why pizza has made its way easily into the Pinoy's hearts.  If this is more your type, the following are worth trying.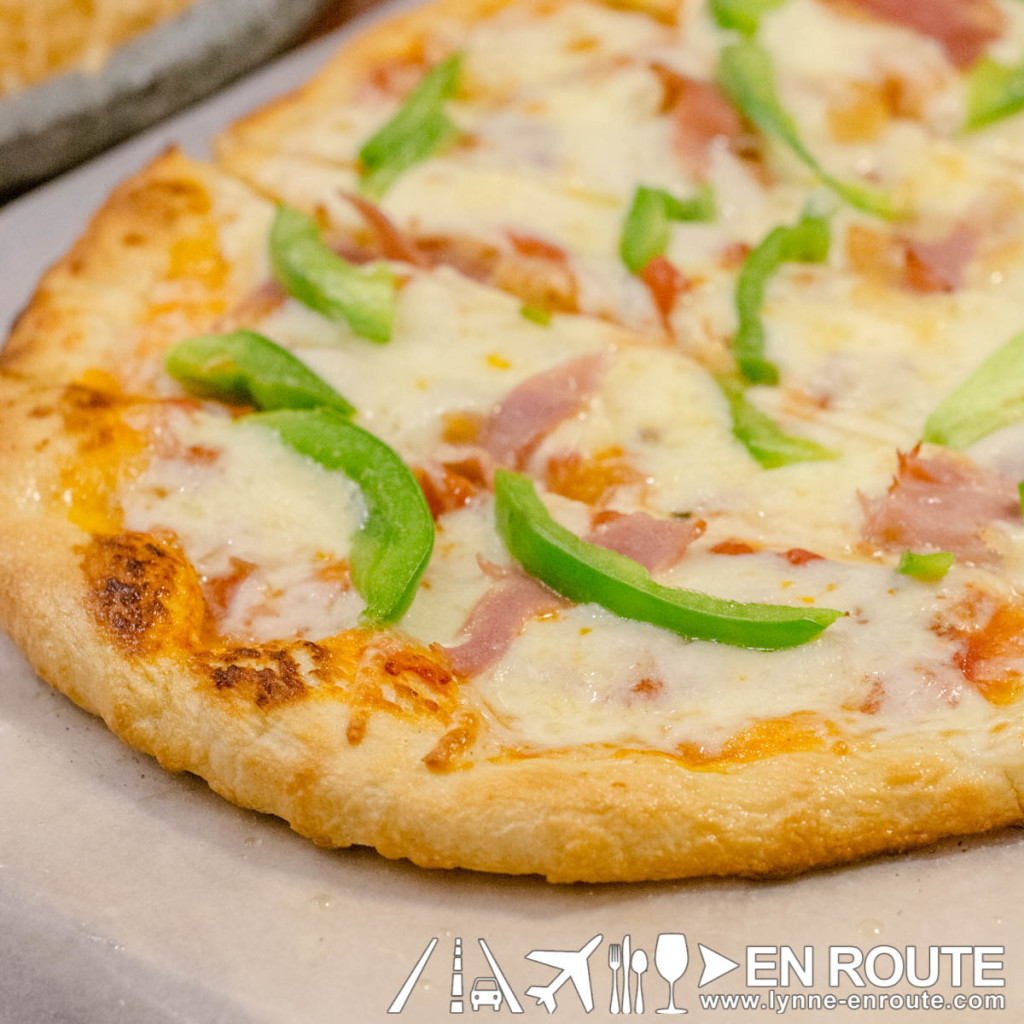 Tartufata (Php459.95; bacon, bell peppers, parmesan, truffle oil)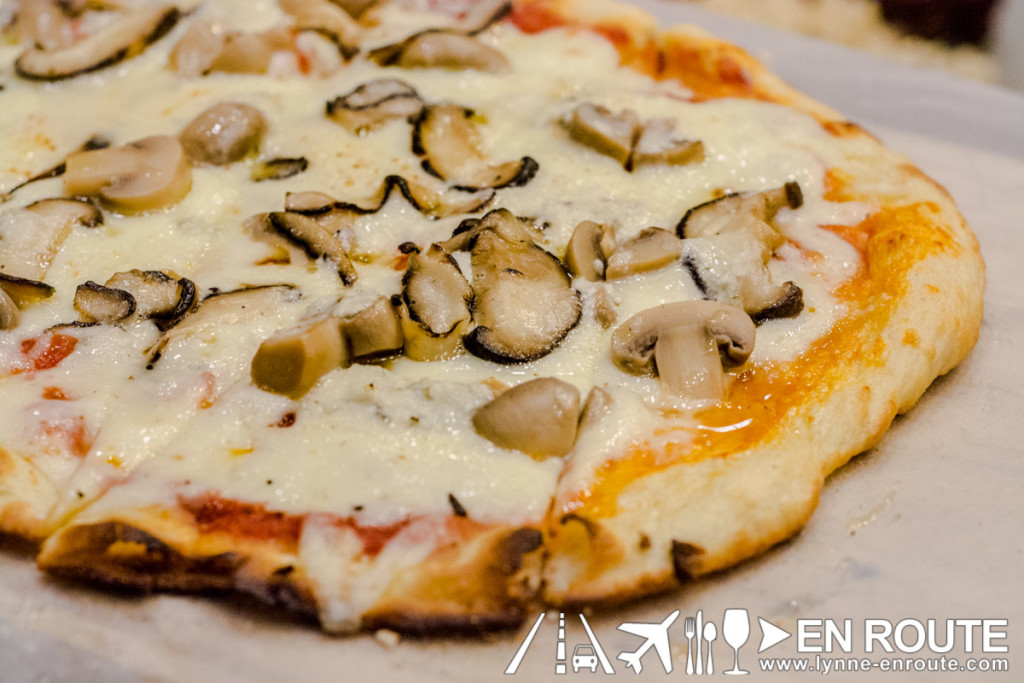 Funghi (Php479.95; shitake, button mushrooms, gorgonzola) That gorgonzola lends a nice creamy sweetness to each bite.
.
We were also able to try the Prosciuttina (Php415.95; green bell peppers, prosciutto, brie). Other options like the Good Bad Breath (Php352.95; shrimps, fried garlic, chilli) and Grazing Pig (Php395.95; prosciutto, arugula, tomatoes, mozzarella) seem interesting to try the next time we're there.
MAINS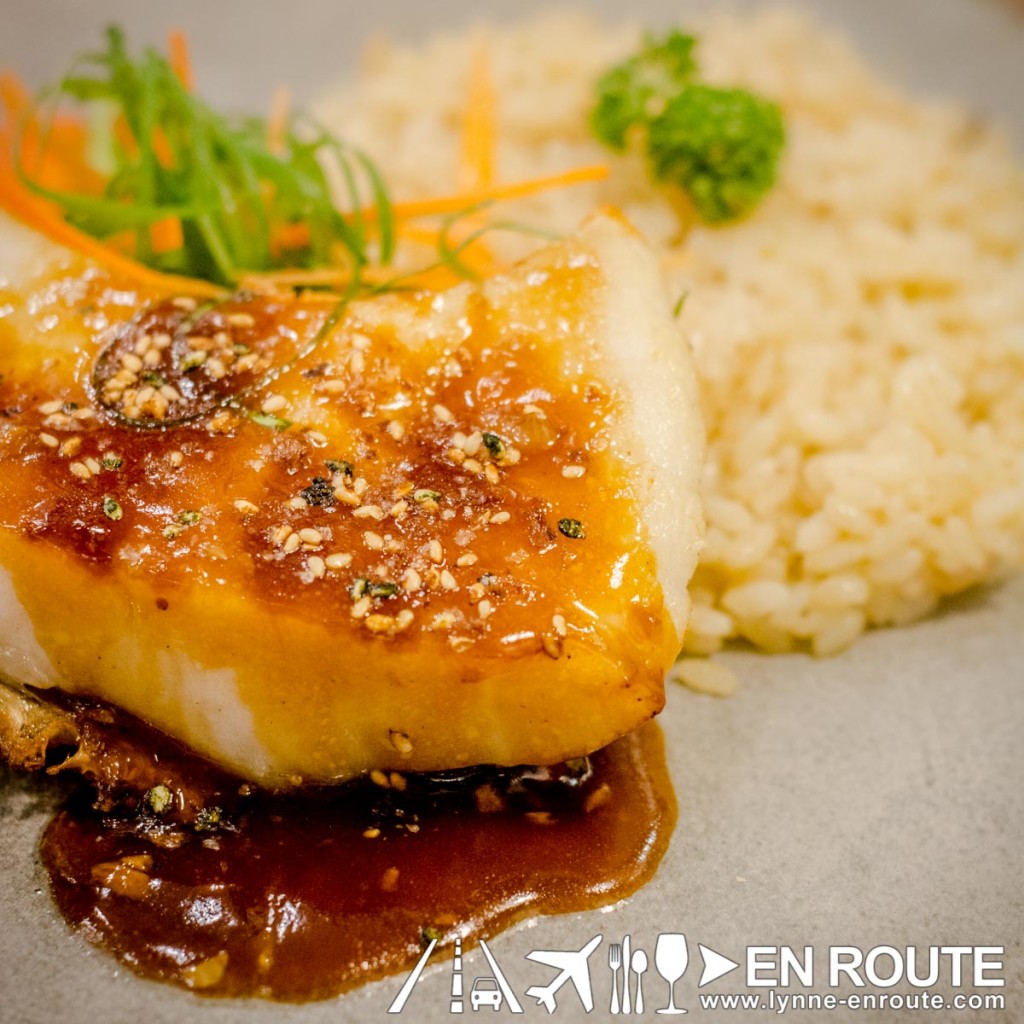 If you happen to like more meat, Rice & Dough won't disappoint.  They've thought of you because a section of the menu is devoted to steaks, ribs, fish, and chicken skewers.  Of special mention is the Seared Nori Chilean Sea Bass with Garlic Miso Butter (Php799.95) which is cooked to melt-in-your-mouth perfection.
.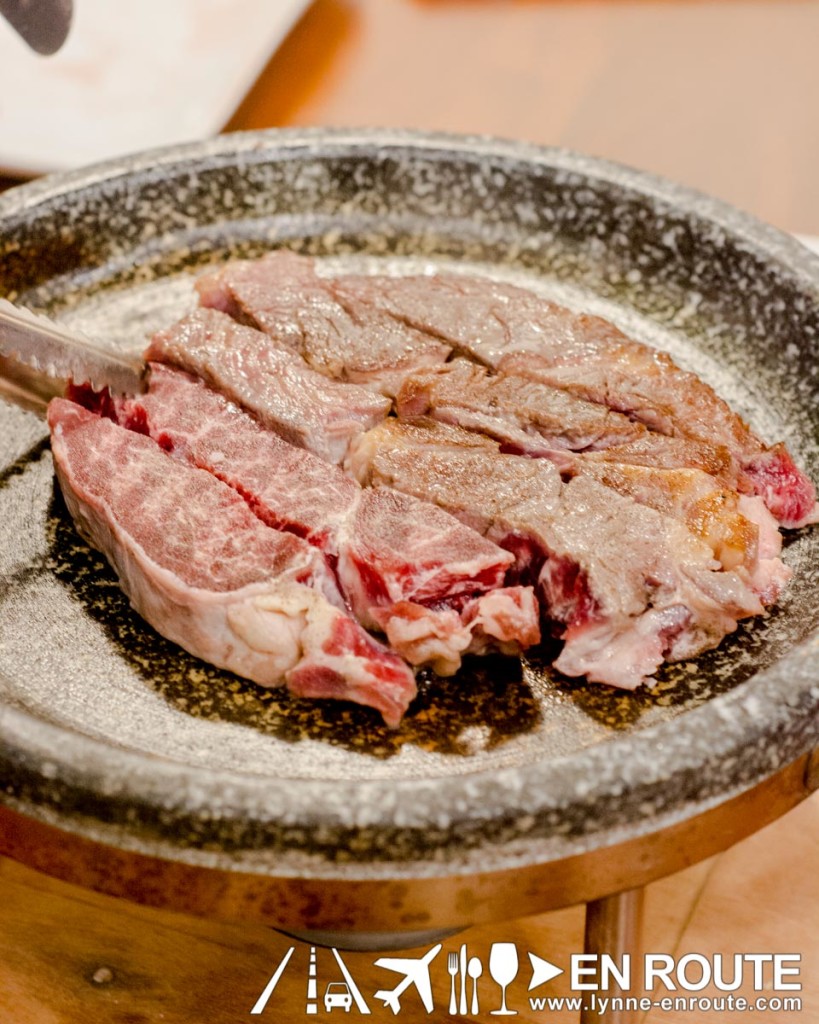 Steak-lovers will hit home with the Grilled Salt & Pepper Meltique Ribeye Steak with Beans and Carrots (Php879.95).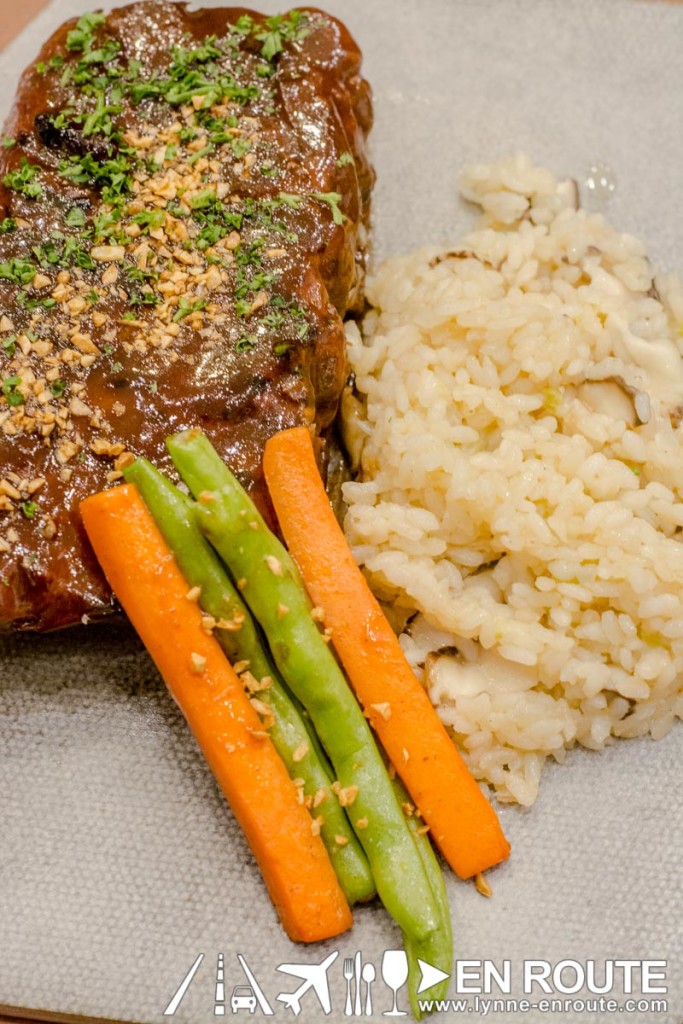 Their Jabanero Baby Back Ribs (Php494.95) also provide the right level of kick and tenderness that we usually look for.
.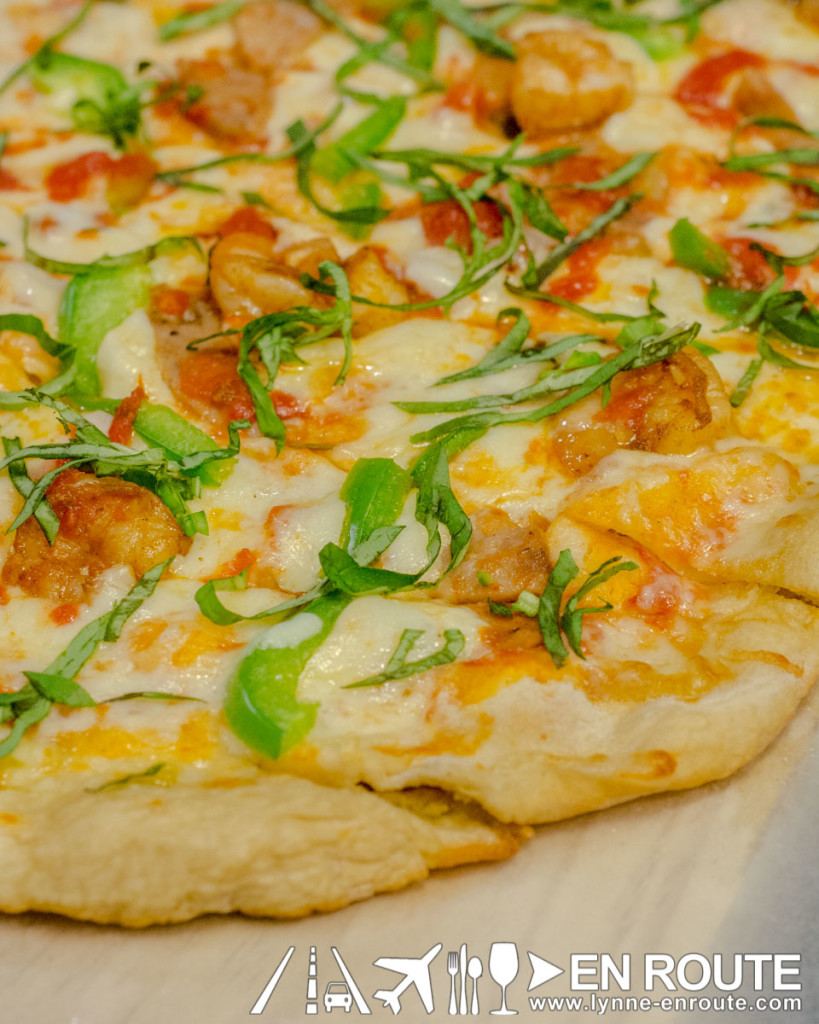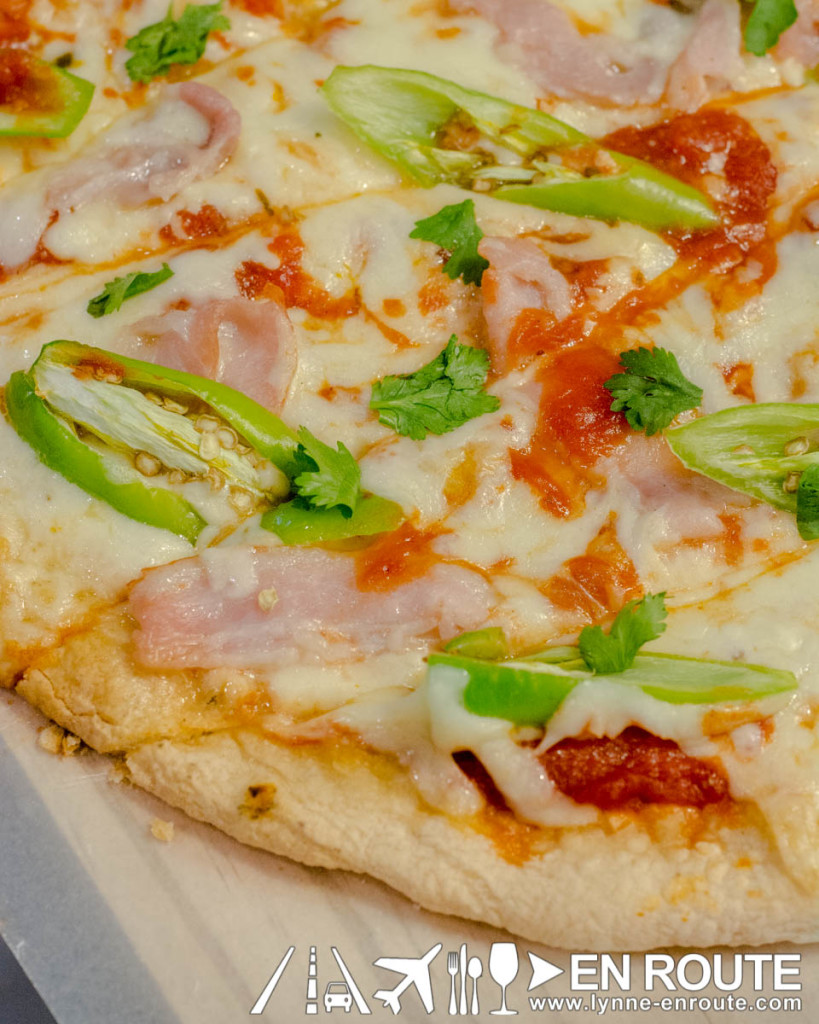 One of the highlights in Rice & Dough is that you can channel your inner Italian or Japanese connoisseur and customize your own pizza and sushi. They won't make you toss your own pizza unfortunately (or fortunately, depends on how you look at it) but,  Rice & Dough will make sure they come out of the kitchen professionally-made. Don't forget to name it!  DIY Pizza or Sushi is Php495.95 each.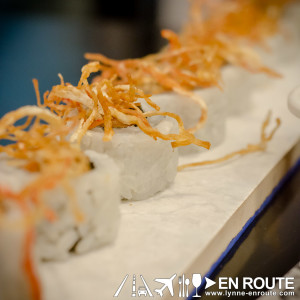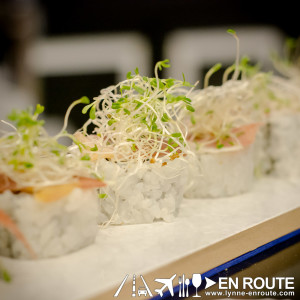 Other parts of the menu include soups and salads, pastas, breakfast (Mon-Thurs until 5PM, Fri-Sun until 10:30AM), and beverages, both non-alcoholic and alcoholic.  If you're looking for dessert, maybe that's somewhere down the line.  Besides, you'll be too full to even bother with dessert after the happy carbo-loading you'll be doing.
Rice & Dough Sushi and Pizza Bar is located at the Ground floor of the Venice Grand Canal Mall in McKinley Hill, Taguig City.  Check out their Facebook Page as well as follow @riceanddoughph on Instagram.
Comment on this and Share it on Facebook!
comments
Powered by Facebook Comments