There's grilled chicken and then there's Jo's Chicken Inato.  This is Bohol's version of the famous Bacolod inasal.
Payag, which means bahay kubo or nipa hut, specializes in this dish.  The taste is enough to forget you are in a restaurant.  I opted to eat with my hands to savor everything up to the last bite.
The restaurant has both al fresco and airconditioned dining areas.  The outdoor area, called Plaza Juanita reminds you of an old town square where there are cobblestones and lampposts decorating the streets.
The indoor area, however, just has "chicken" written all over it.  Each nook and cranny has every chicken or rooster decoration imaginable.  Even the tables are painted with images of a chicken, paying homage to their specialty.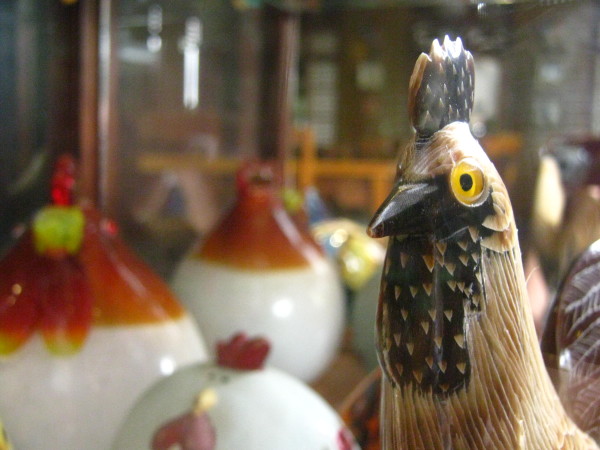 Prices are reasonable.  For just P90, you already get stuffed from a grilled chicken barbecue.  And good news for rice lovers, they offer rice with no limit.  Add a little more and you also get a stick of pork barbecue with your meal.
This is truly and institution in Tagbilaran already.  This is just one classic example of how Bohol supports local businesses and how good food will always keep bringing people back.
Payag Restaurant is located at No. 18 Carlos P. Garcia, East Avenue in Tagbilaran City.  This should be accessible through a simple tricycle ride for any tourist who is staying in the city.
Comment on this and Share it on Facebook!
comments
Powered by Facebook Comments