A couple of days back, we shared a few of the blogs we follow as we took part of Nuffnang's 2011 Blog Day festivities.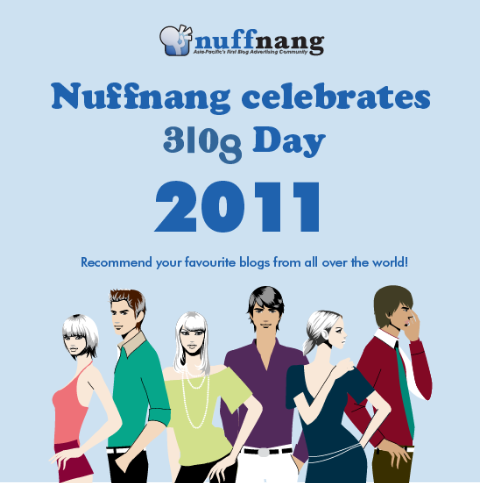 And now, we just want to share with you that En Route won 2nd place!  Congratulations to Pinkoolaid and Not Your Ordinary Beauty Queen for bagging the 1st and 3rd places!  Check out Nuffnang's post about it here. Looking forward to meeting them that one early morning when Nuffnang hooks us up a guesting with Mellow 94.7's Wake Up Show W/ Vince and Tracey!  We're definitely excited (and suffering anxiety attacks in the process) for that. 😛
This is just so cool.  To everyone who's been reading, thank you so much!  And to everyone who has the love for sharing their awesome finds and learnings from the net, let's all keep blogging. 😀
Comment on this and Share it on Facebook!
comments
Powered by Facebook Comments