When we first tried Buon Giorno, it was a breakfast feature.  And now, it's time we talked about their menu beyond breakfast.  It's a lot that you can feast on.
And what's even better than an extensive menu? You don't have to drive out of town just to enjoy it.  (Although out-of-town trips still do have their charm.)  Buon Giorno already has a branch here in the metro.  Located in the Rockwell Business Center along Ortigas Ave. (beside The New Medical City), your good days and good meals await.
Given the rains that we've been experiencing, it's nice to curl up somewhere with comfort food and just watch the rain drops fall outside. Let the warm, country feel of the interiors welcome you in to a dining experience that will surely be nothing short of filling and comforting.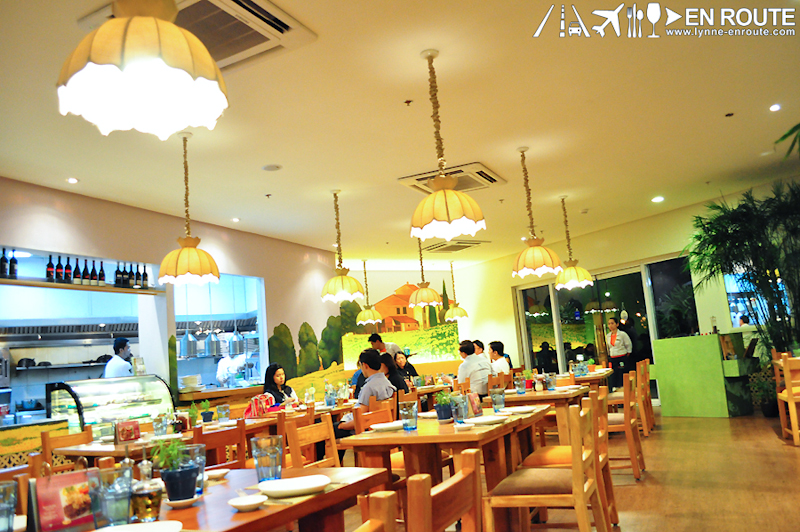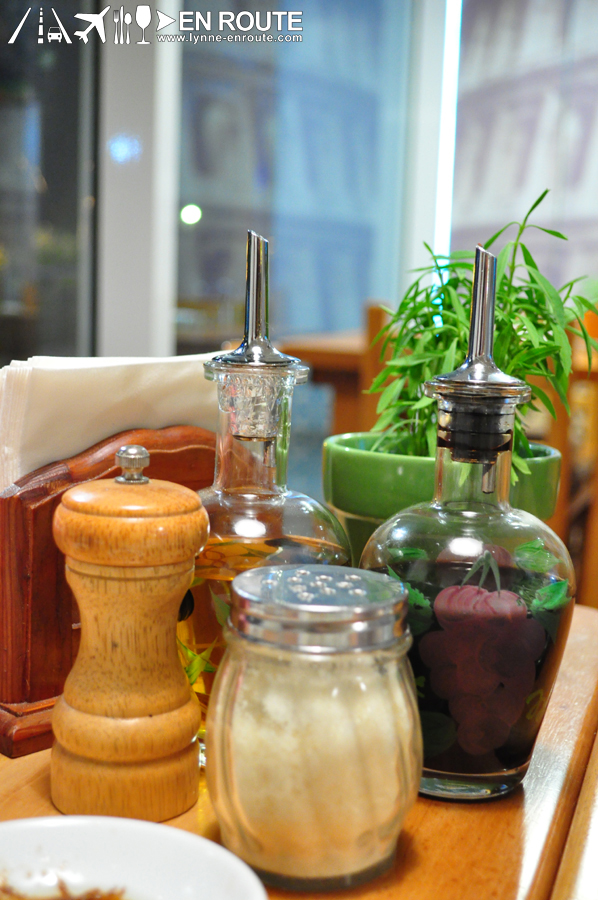 While you're taking in the little cozy touches, like the small pots of oregano and basil on the walls and tables, munch on the complementary fresh bread that Buon Giorno always offers. Their Zuppa di Zucca Arrosto (Thick and creamy roasted pumpkin soup, Php140) is a good way to start the meal.  It'll warm you up in no time.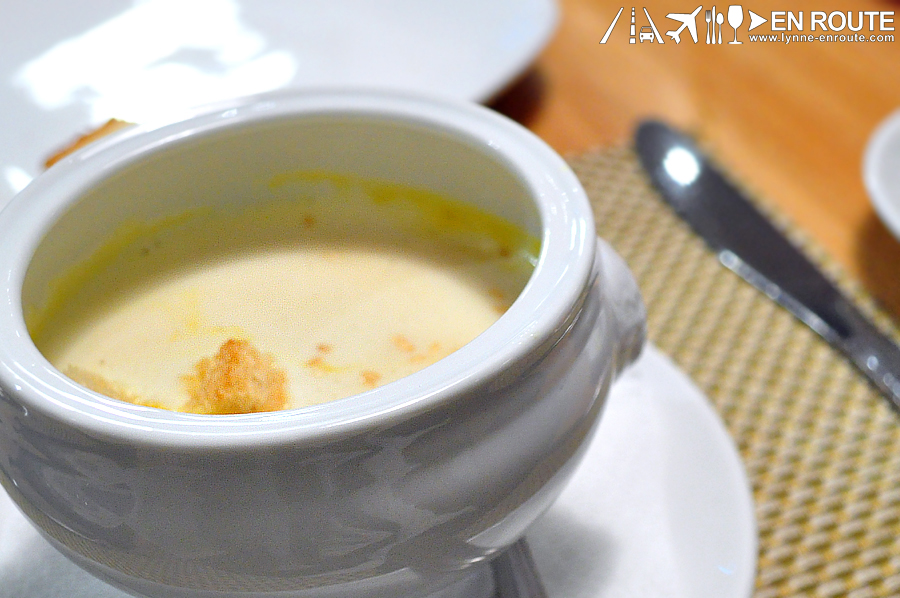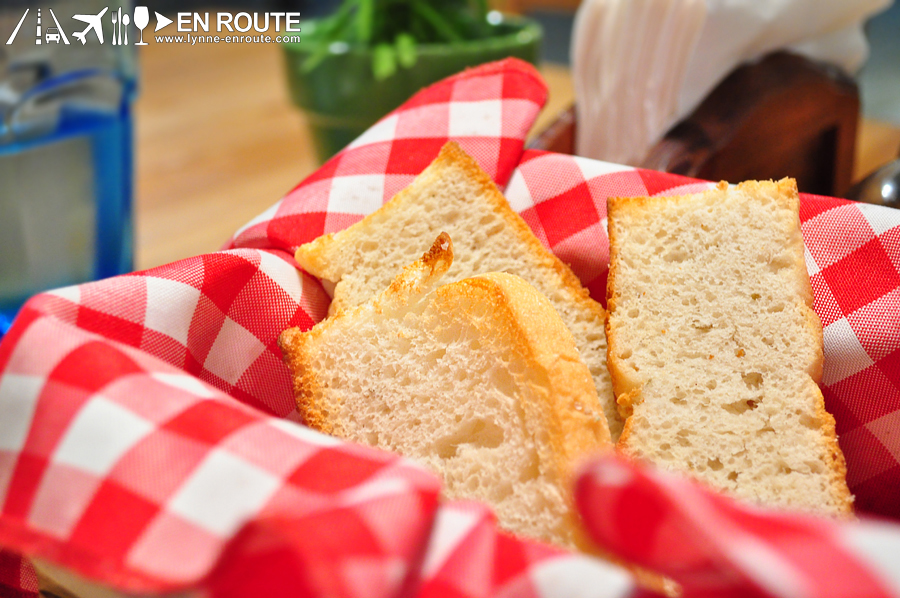 While we're on the subject of warming up, why not get a bottle of wine to help you in the process?  It's one of the best accompaniments to the other heartwarming food that Buon Giorno has in store.
No spread of comfort food is complete for us without risotto.  Their Pollo E Funghi risotto (Chicken and mushroom risotto, Php302) is amazing! You really taste the chicken flavor and the risotto rice is cooked perfectly.  No half-cooked bits or overly-done grains. It's a meal on its own but works absolutely well when paired with fish or steak. Trust us.  We've tried it with both.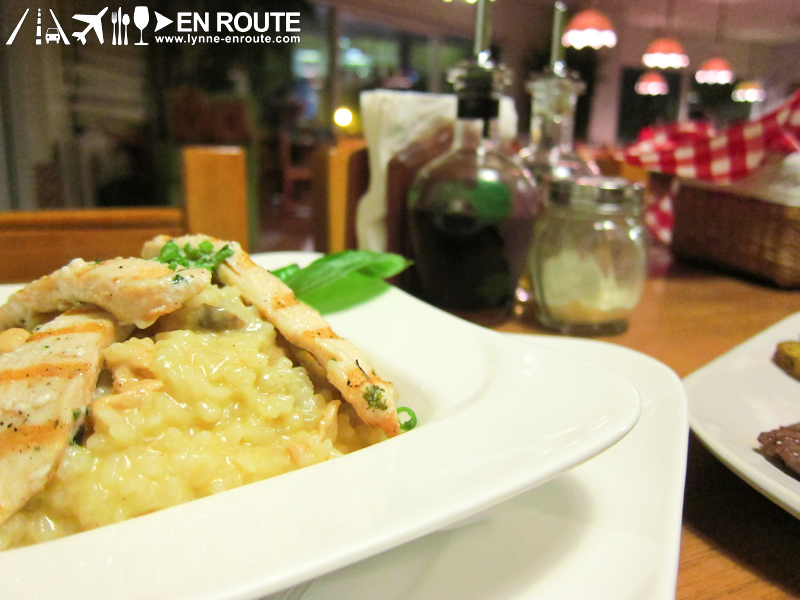 Their Sea Bass comes served with some buttered vegetables and a side of small potatoes.  With the little squeeze of lemon, it tastes so good! Sea bass is a personal favorite so it's something we always look out for when we try a place. But speaking of favorites, it just couldn't be complete without steak!!!  It was a generous slice of medium-cooked Prime Rib.
Whether you choose to start or end the day right, Buon Giorno's a worthy respite from the cold rains.  We are so glad they opened a branch that's a lot closer.  While there is no view of Tagaytay this time, the food will keep you preoccupied enough.
Comment on this and Share it on Facebook!
comments
Powered by Facebook Comments