Don't you just wish you could constantly be surrounded by comfort food?  We've already raved about the warm and fuzzies you can get from Mr. Jones in Greenbelt 5.  And just when we thought it couldn't get any better, lo and behold, Mr. Jones expands.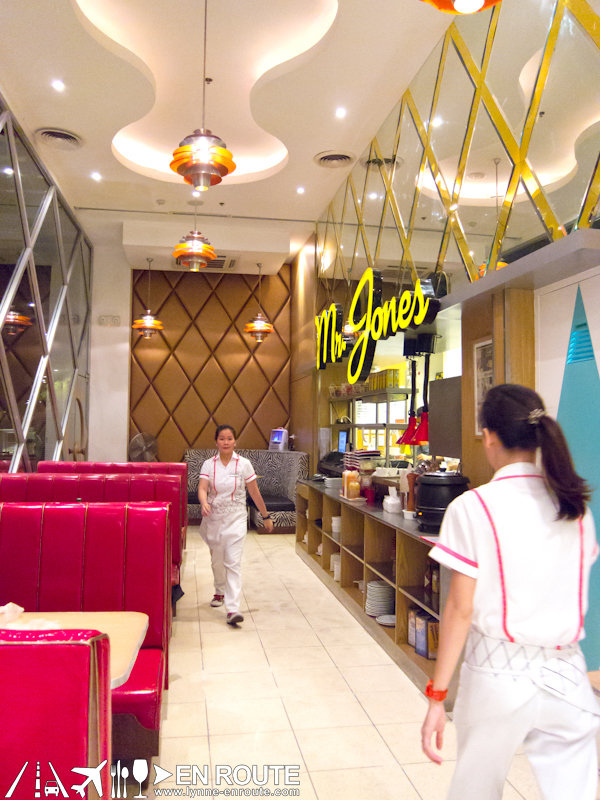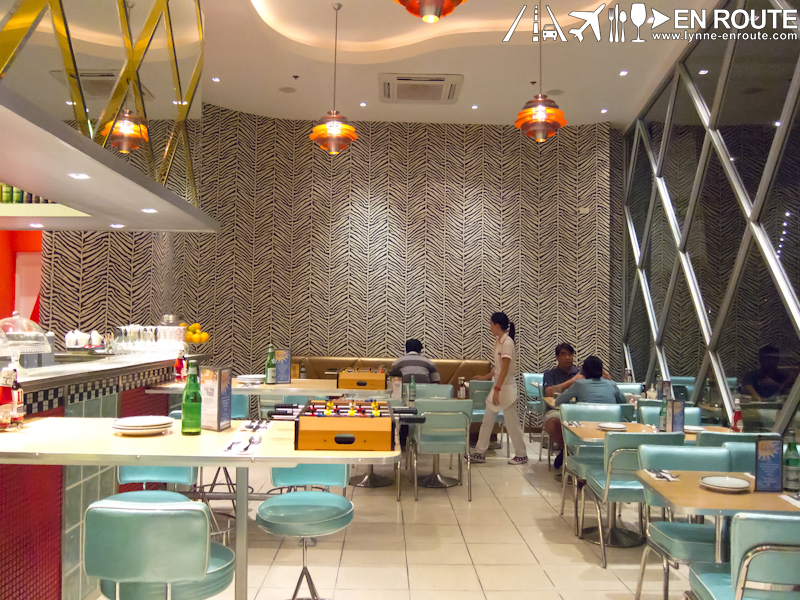 Now there sits an extension of the diner experience they offer, with touches of a soda shop as well (think Pop's of Archie's – for those who are familiar with that comic).  The brightly-lit interiors greet you cheerily as you enter.  More diner and soda shop cues were added like the bar counter with high chairs.  You simply cannot get enough of those criss-crosses!  A personal favorite from the design elements is the wall pattern.  Although staring up at them can make your head spin after a while. 😛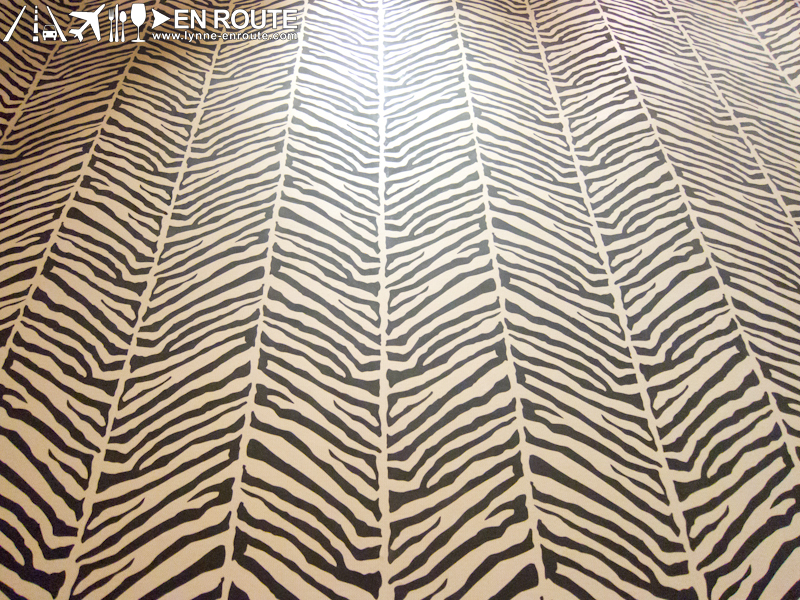 It's obvious that demand for comfort food in the busy metro is high. Get a plate of nachos and lemonade to share with friends while you wait for the other dishes.  Or how about a game of foosball to work up more appetite?
We mustn't have had enough of the Garlic Portobello Steak and Eggs (Php525) because we got it again!  And since we are fans of fried chicken, we got intrigued by the Honey Drizzled Fried Chicken and Homemade Biscuits (Php450).
Servings can be big enough to share so it can be value for money also.
There's really no such thing as too much of a good thing.  And judging from the response it's had, there's a lot of love going around for good comfort food. 🙂
Mr. Jones is located on the ground floor of Greenbelt 5 in Makati City.
Comment on this and Share it on Facebook!
comments
Powered by Facebook Comments