"Let your heart take flight…"  This phrase is lifted from the spiel before the spectacular fireworks display every night at Hong Kong Disneyland.   And it is exactly what you should do once you step foot on the land of Mickey Mouse.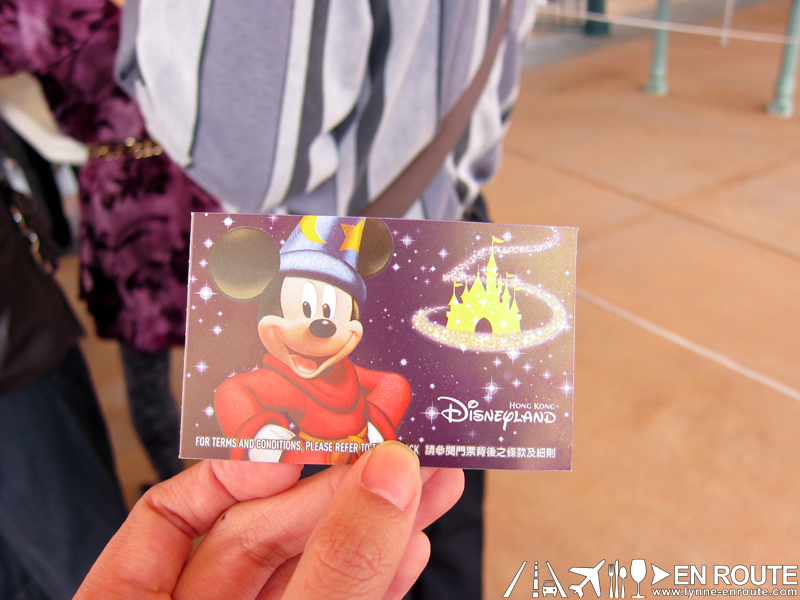 Welcome to Hong Kong Disneyland.  The welcome arch says it all when it ushers you into the world of yesterday, tomorrow and fantasy.  Time to throw all your cares away and be a kid again.  Because really, there's always a child within us.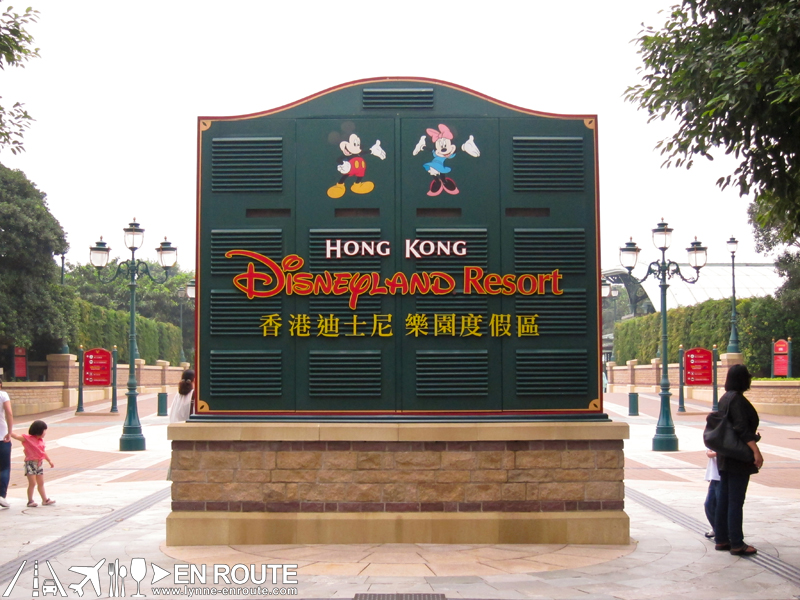 Walk through the row of colorful and quaint shops along Main Street.  Let your nose do the searching for that intoxicating smell of freshly-cooked waffles (mmm, the smell of breakfast!) that will waft through the air in so many parts of the park as if it's following you.  We couldn't resist so before the fireworks, we scrambled around in search of those lovely Mickey Mouse-shaped waffles with a choice of either chocolate or maple syrup, and comes with fresh strawberries and whipped cream. 😀 Yum!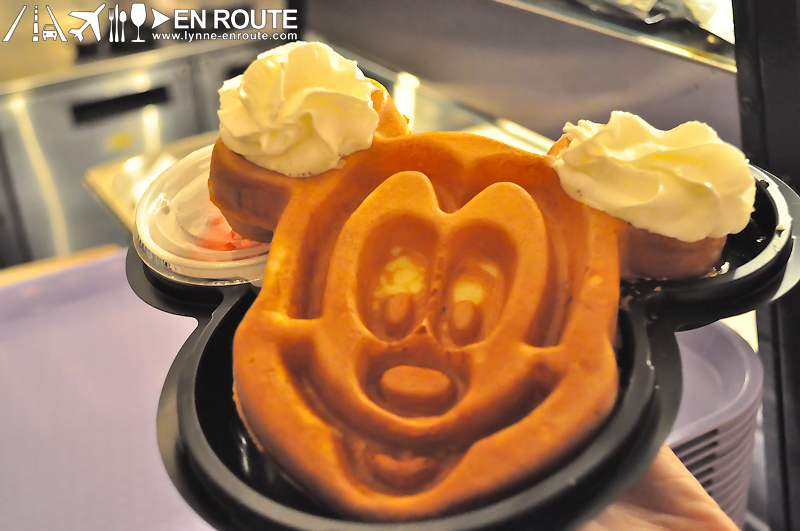 Get swept away into the future in Tomorrowland where Buzz Lightyear is one of the stars.  Take good aim as you help defeat the Zurgs in Astro Blasters. Feel your throat go dry from all the screaming as you zoom into orbit in Space Mountain.  Don't forget to watch out for the camera flash at the end!  (Although the idea is really to catch you off-guard.) And after all the action, grab a bite from the Star Diner where they prove that even in the future, fried chicken, burgers and fries will still be crowd favorites.
Channel the jungle boy or pirate within you in Adventureland.  Follow the tiki torches and the sound of drums while you probably search for your next stop.
And you can't miss Fantasyland, the realm of your favorite Disney princesses and heroines. Don't miss the Golden Mickeys to catch your favorite characters as they showcase performances from the likes of Toy Story, Tarzan and Lilo and Stitch to name a few.
And lastly, embrace the magic as you gaze up Sleeping Beauty's castle at the majestic and uplifting fireworks display.  Sing along the tunes that you grew up with as the magic takes you to "A Whole New World" with Disney in the Sky!
So come one, come all, children of all ages.  Hong Kong Disneyland is definitely for everyone! It's the memories that you gain, the smiles seen and laughs heard from the trip that makes it all so much worth it. 🙂
Comment on this and Share it on Facebook!
comments
Powered by Facebook Comments