Still reeling from all the food over the holidays?  Is that remorse you hear from your conscience because of all the lechon, kaldereta, leche flan, pasta plus beer, wine and champagne you've taken in?
We hear you.  We feel the exact same way. 😛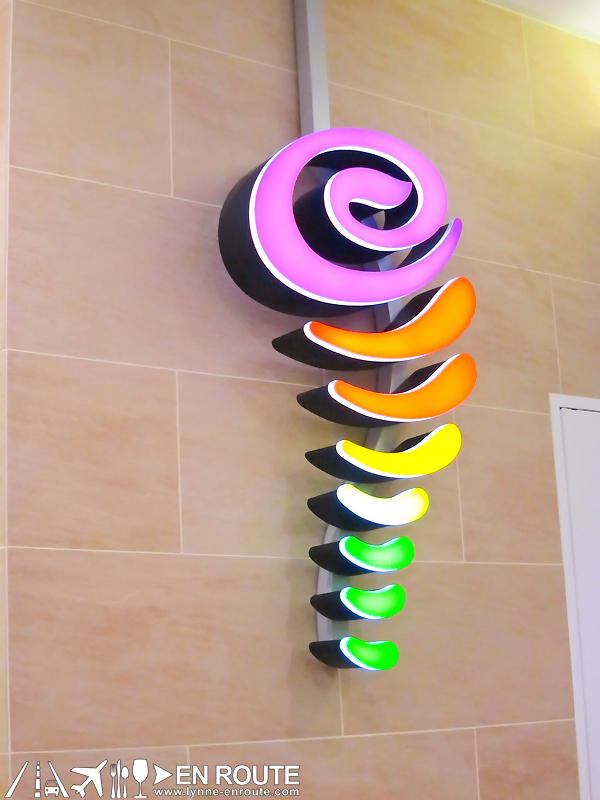 So, if you're looking for that healthy meal that won't pack in the pounds but doesn't necessarily involve eating a sparse serving of leaves, presenting Jamba Juice: Healthy Meals in a Glass.
These glasses offer you ingredients that are natural (they don't believe in artificial flavorings) and fresh, guaranteeing you flavor that is rich and all-over better for you.  Like what their tagline says, "It's good to be good to you."
Classic Smoothies begin at P135 for a small glass.  This includes whole fruits and juices with nonfat frozen yogurt and sherbet.  We were able to try the Banana Berry, which includes bananas, blueberries, apple-strawberry juice, raspberry sherbet and frozen yogurt.  You'll love the sweetness of the bananas and the tang that the berries bring!  This is easily a favorite already.
And if you want just plain fruit, go for a glass of All Fruit.  What we sampled was the Five Fruit Frenzy that is a concoction of blueberries, strawberries, bananas, peaches, mangoes, mixed berry juice and peach juice.  A sip instantly gives you a jolt of what feels like Vitamin C because of the natural berry flavor. The medium glass we got was P170.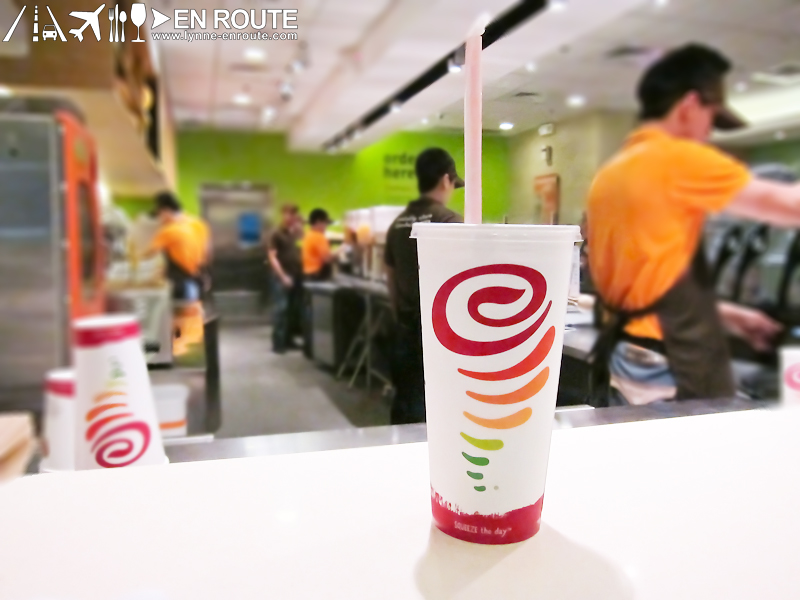 Speaking of jolts, they also offer what they call, Boosts.  This can make your drink pack more of a punch in terms of Energy (B vitamins for stamina), Immunity (Vit. C and zinc), Daily Vitamin (22 essential vitamins and minerals), or Soy Protein (to help build muscle tissue).  Each smoothie gets a complimentary boost!
For those who want to drink healthy but also need some solid food to go with that, Jamba Juice also offers meals in the form of Oatmeal, California Flat Bread, and Hot Breakfast Wraps.  We tried the Spinach 'N Cheese and that was good also.  Eat it freshly heated so the bread won't become tough. 😀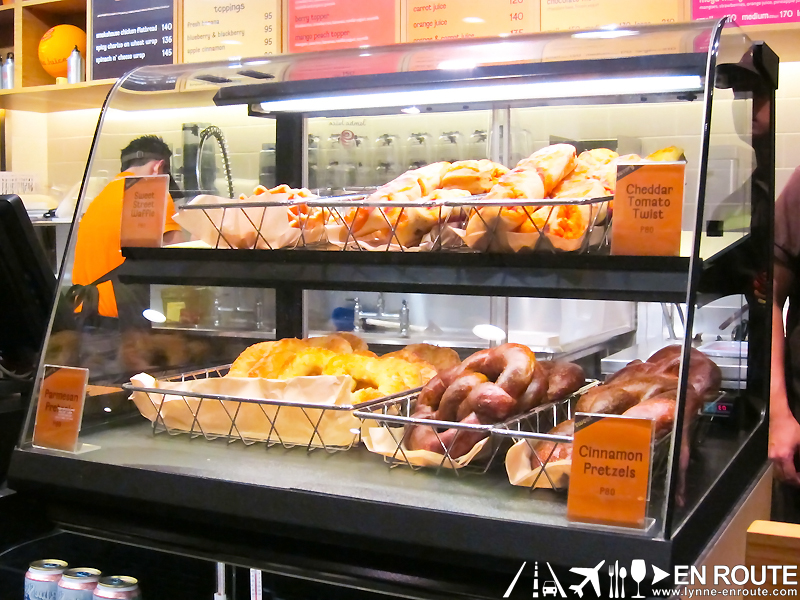 Definitely a place you should try.  Perfect for those running nights and you want a refreshing but healthy dose of sustenance before or after you take that sprint.  Or, perfect for those like us who are really just still feeling guilty post the holidays. 😛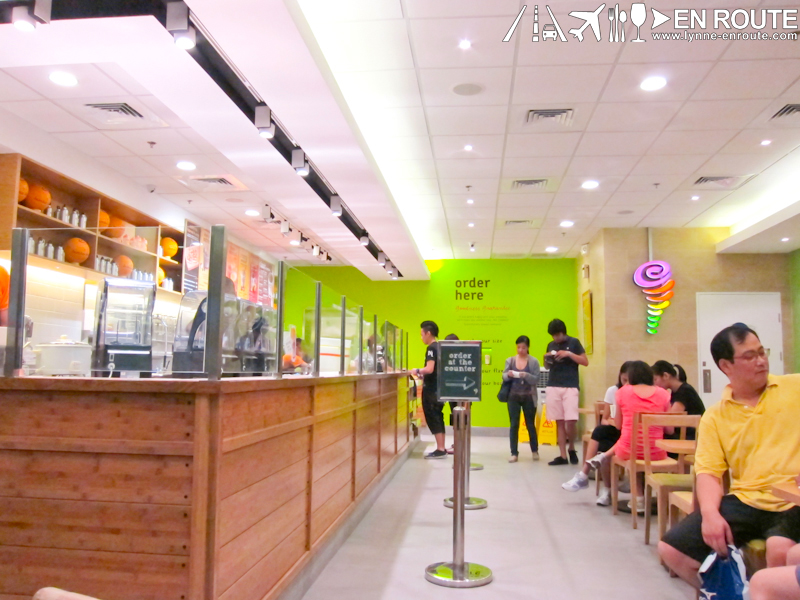 Jamba Juice has over 700 branches around the world but the branch in the Philippines is their first venture in Southeast Asia.  You can find them in Bonifacio High Street Central (across R.O.X.), Bonifacio Global City, 7th Ave. cor. 29th St. South, Fort Bonifacio, Taguig, City.  You can also check out their website and Facebook Page.
Comment on this and Share it on Facebook!
comments
Powered by Facebook Comments