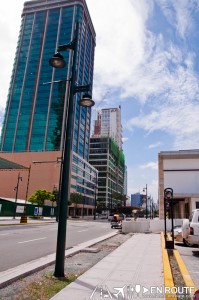 In the Rockwell Center in Makati, there was this quaint little diner with bright colors and upbeat atmosphere that brings alive the heydeys of the 60's and 70's (Plus they had this great beer serving aptly called "Mugnanimus"). Gram's Diner seems to be an institution in Rockwell, with its American Comfort Food selections flocked by the affluent crowd and stressed out law students.
Now their doors open in one of the complexes in Fort Bonifacio called The Crossroads, just near the Mercato Centrale/Midnight Mercato tents. Where else will the market take except in the current hottest and most exciting piece of real estate this side of the metro :)?
The other establishments were packed with lunch going yuppies, and fortunately, Gram's Diner had a seat good for a quick lunch special.
Their lunch specials (PHP 250.00 from 11am to 2pm on weekdays) comes with a drink, soup of the day, and your meat viand with rice and buttered vegetables. Barbecued chicken sounds good. Grilled barbecued stuff is always good 😀 !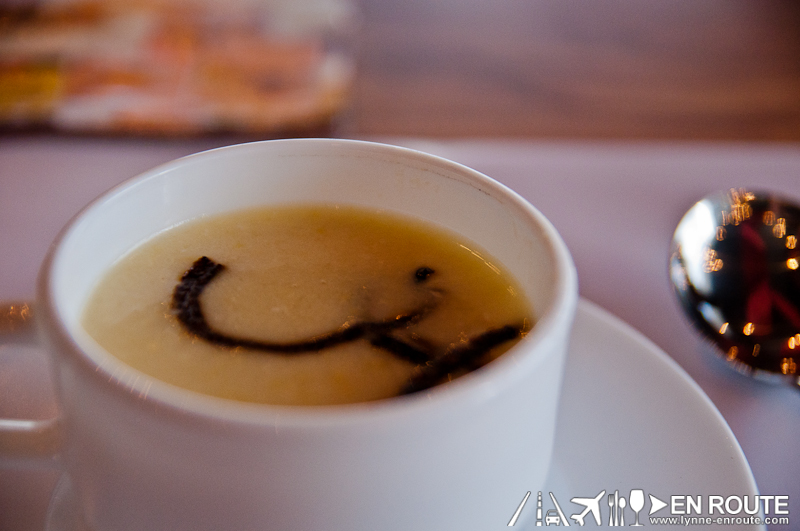 The cream soup with toasted onion slices was interesting to look at, although the color of the toasted onions may not be appealing to some. Get past that and the warm soup is a good starter.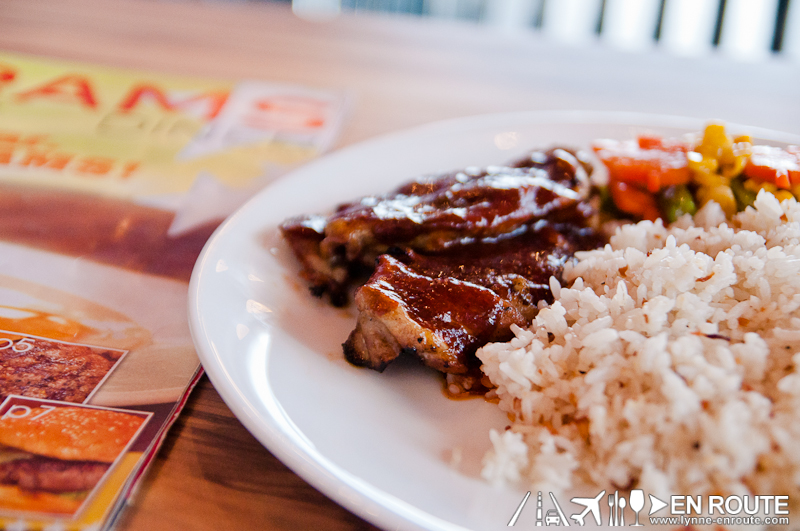 As for the grilled chicken barbecue? Sweet-tangy-peppery sauce over smokey flavored, soft and tender chicken fillet. Not really sure how to make it sound more appetizing than it already is 😀
Yuppies in the Fort Bonifacio area, this is your lunch for those moments when you need to find solace on food that just makes your worries melt… at least for one lunch 😉
Related Posts
Gram's Diner is located at the Ground Floor, Crossroads, 32nd Streeet, Fort Bonifacio Global City, Taguig City, Philippines
Comment on this and Share it on Facebook!
comments
Powered by Facebook Comments