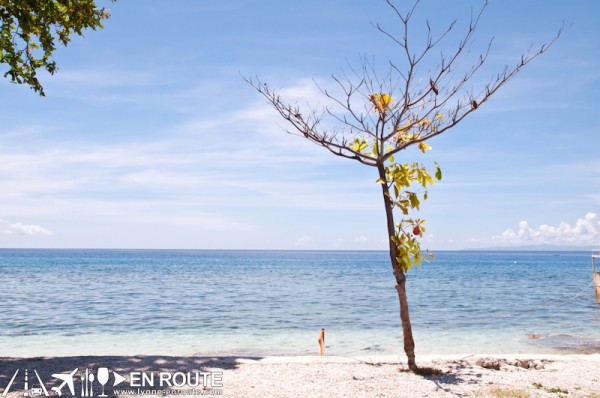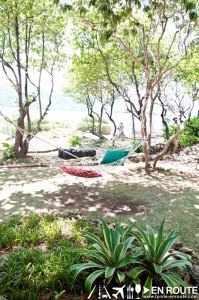 We're proud to be from a country that's so rich in many beautiful things.   We have such friendly people, our food is both weird and delicious at the same time, and we are home to the best beaches.  There are so many of them that one might almost – just almost – get used to it.  For sure, you will never grow tired of waking up to a spectacular sunrise over crystal blue waters.  No one will ever say 'no' to an afternoon nap on a hammock while small boats pass by and gentle waves crash into the rocks just a few feet from you, lulling you deeper into slumber.
This is the Bluewater Sumilon Island experience.  Plus, much more.
Getting There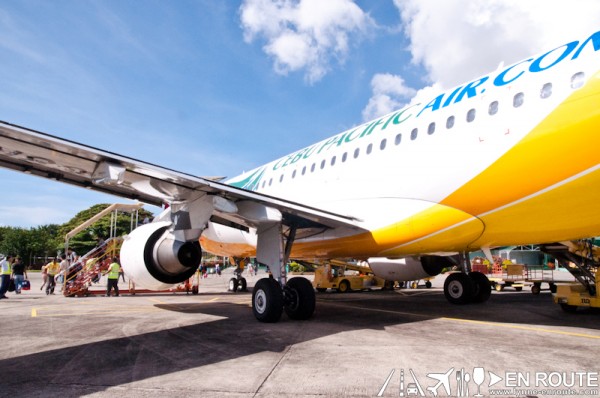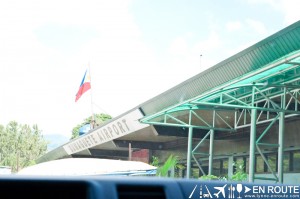 We were eager to begin a vacation to celebrate our third anniversary as a couple (after which, we knew we'd start counting and celebrating wedding anniversaries already :D).  Starting with the plane ride from Manila, it was a toss-up between Cebu and Dumaguete. Flying through Cebu, you'll have to travel by land for 3 hours to Lilo-an, Santander.  Whereas, if you fly to Dumaguete, Santander or the pump boat/ fast craft port is just 15 minutes away.  The first boat ride will be around 20 minutes.  From there, you take another 15-minute land trip to Puerto Sumilon, Sumilon Island's private port.  There is a boat transfer every hour on the half hour (8:30am, 9:30am, and so on) going to the island.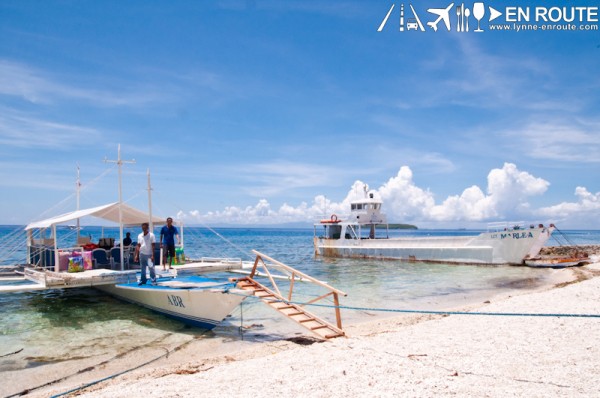 The Paradise That Is Sumilon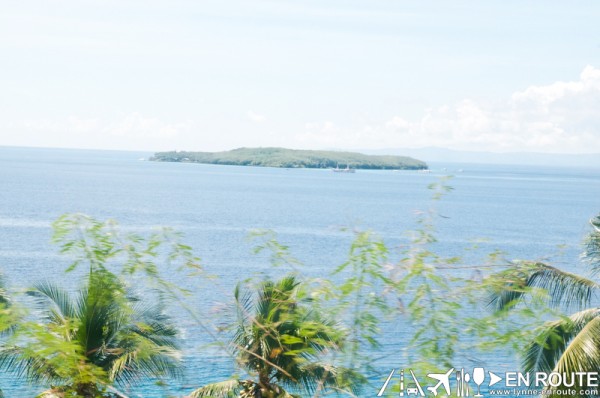 From the Cebuano word, nisilong, meaning to seek refuge, Sumilon offers you just that.  Like how it was a shelter during the Japanese occupation, you would love to consider it your home away from home. My specific words for it were, "breathtakingly beautiful".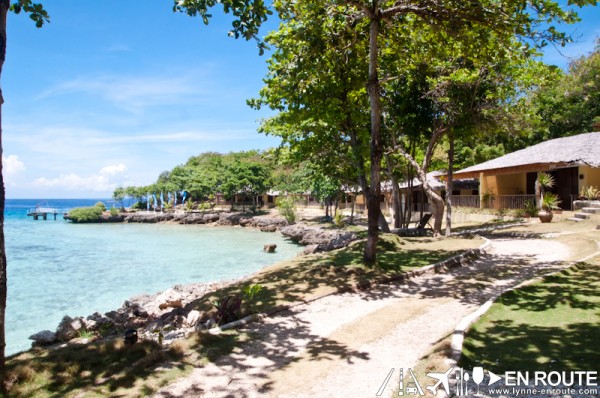 A 24-hectare island of dead coral, it is now an island resort offering a variety of activities.  Given how beautiful it is, I'd recommend it to those looking for romantic getaways.  A private dinner on the beach with personally-waited service is hard to beat.  While the food was simple, the setting was incomparable.  So are the memories.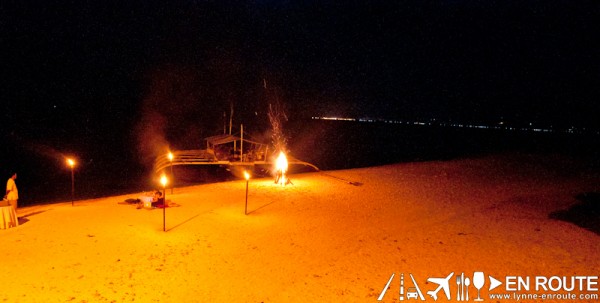 What's On the Island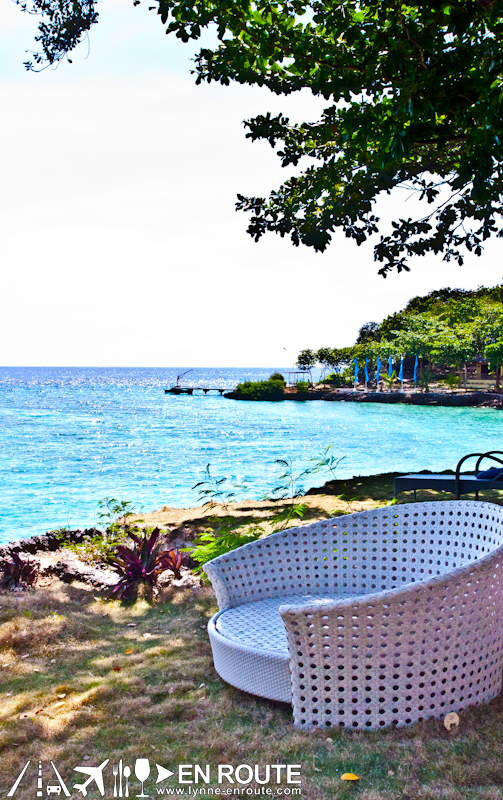 They made sure your stay would be far from boring. For the laidback, they have hammocks, lounge chairs, and rattan couches for you to just sink into and fall asleep, read a book, or simply just get lost in your thoughts as you watch the day go by.  They also have what seems to be the best spa venue imaginable, right by the water.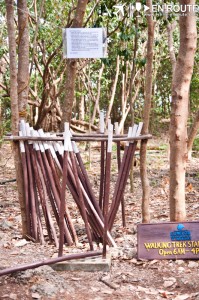 Active types meanwhile, can channel their energy to a 15-20-minute hike around the island's rocky (coral-ly) perimeter. Walk up to their water tower and check out the baluarte or watch tower from the Japanese time. Search for the cave where Yamashita allegedly hid his treasure or spend a quiet moment by the grotto.
With your family? Have a picnic by the beach or work out those arm muscles as you ride their kayak on the nearby lake. You can feed the fish too. Just ask for some old bread from the kitchen.
Sumilon Island also has a shifting sand bar. It changes shape depending on the tide, and it practically disappears during high tide, which happens in the morning so it's perfect to go there in the afternoon and watch the sky's hues become deep violets and pinks as the sun sets. This is why a private dinner is offered for an extra fee.
When Dayend Comes
Whether you spent the day lounging around or hiking all over the island, the rooms can offer you modern, comfy, and spacious lodging. The bathroom was almost as huge as the sleeping area! You get your own veranda with a view that looks over the water.  You also get your personal bamboo.  Put the red end on top if you don't want to be disturbed and place the green end on top if you want your room to be made.
Or if you want to be one with the outdoors but aren't ready to part with creature comforts, Sumilon Island offers "glamping", or glamorous camping. Ready-made tents with what appears to be fans are located near the picnic area.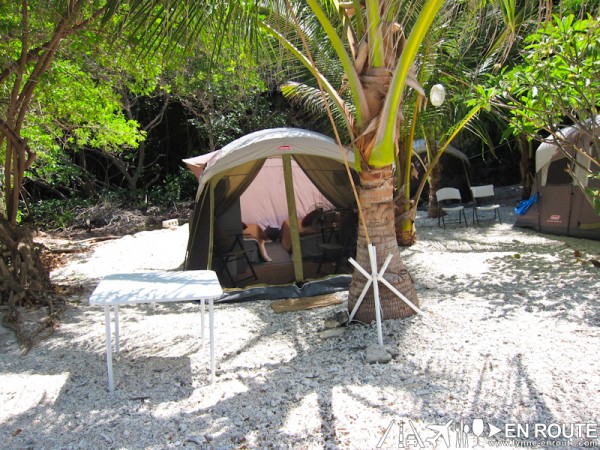 Beyond the Island's Borders
Despite the different activities to be had on island, you are also just a short boat ride away from other adventures. Wake up early and head to Oslob for a chance to see the baby whale sharks or the tuki, as the locals call them.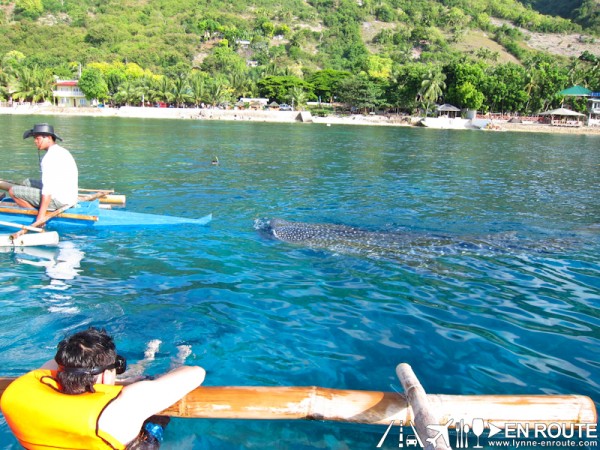 While we find it a good meeting point for tourism and the livelihood of the locals, we should also keep in mind the welfare of the whale sharks. There is also a waterfall nearby. We just weren't able to go anymore because we opted to eat lunch with a family from Iloilo who we had met on the trip.
The Overall Experience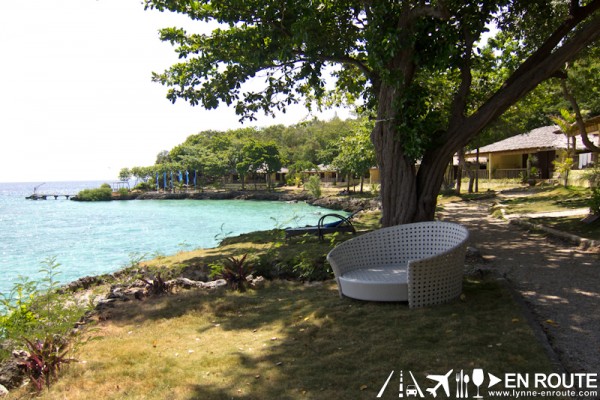 What really completed the trip was the level of service that the staff afforded you. In the midst of too much excitement, my asthma decided to drop in when I didn't have an inhaler.  Sumilon's staff helped arrange for one to be bought the next day.  At least we weren't left to make do with bad service and just compensate with the beautiful surroundings. Sumilon's management and staff ensured we had a lovely stay.
Get used to this? I'd definitely love to.
For Information and Reservations please call +632 516 7236, +632 318 3129 or +632 817 5751 for the Manila Sales Office.  You can also e-mail

[email protected]

. 
Check out their official website and Facebook pages for more details also.
Comment on this and Share it on Facebook!
comments
Powered by Facebook Comments