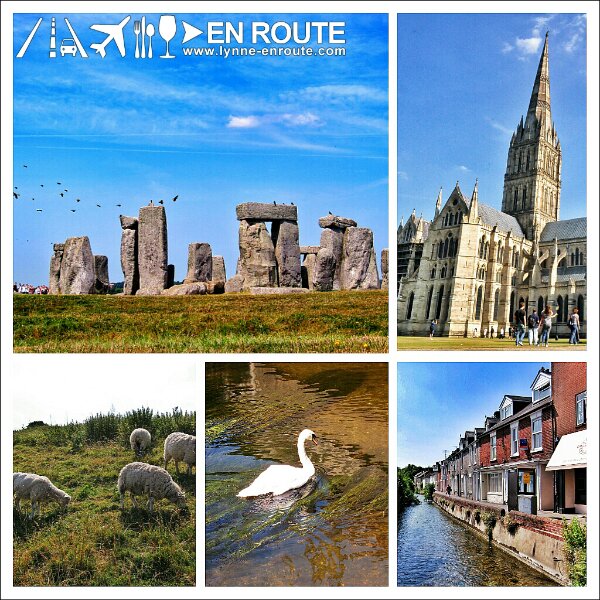 Ray:
There is no way I'm going to miss Stonehenge this time. With a few research, it is quite easy to get to it via Waterloo train to Salisbury, then just book with the tour bus in town.
Little did we realize that Salisbury is a destination in itself. The place is like a town in the transition from its old self, with little canals filled with ducks, trouts and swans that are so clean, we actually saw a local just swimming in it! Oh, and the highest church spire in Europe.
And then Stonehenge. It is definitely not overhyped. UNESCO heritage site that is a place of influence for the ancestors of this land. Looking at the stones and imagining just how the multi-ton boulders had to be shipped from its quarry site in Wales boggles the mind. Wonder what magic potion were they drinking? Merlin definitely had a hand in this…
Oh, and what is Old Sarum? It's the ancient site of many a medieval conquerors quarters, before they moved to Salisbury. Remains can still be seen with illustrations of what might have been back in the days.
It's been quite an enriching trip 🙂
Lynne:
Apart from monarchy and palaces, the only other site I wanted to visit was Stonehenge. We just had to indulge the geeks in us and take that one and a half hour train ride to the town of Salisbury. Yes, it is a town and is not just a way of serving burger steak. And no, we didn't see it on the menu, at least not from the pub we ate at. Bus tours leave evey 30 minutes from the stop right beside the railway station.
Stonehenge is an awesome sight to see. How were these stones transported and what werebthey really for? The version of the story I like the most is the one of King Arthur and Merlin, with Stonehenge playing the role of the round table. The medieval angle is cooler than aliens. It takes about 45 minutes to go around if you're following an audio guide (which comes free with the £24 or £20 without Old Sarum and the Cathedral). Bring a hat, water, and sunblock especially in the summer.
Continuing on our medieval experience, we also made our way to the ruins of Old Sarum, a hill fortress of long ago. It overlooks Salisbury and you see the new Cathedral's tall spire. The cathedral was our last stop. The cloisters, which houses one of the original Magna Cartas, closes at 4:30 and we missed it. We did hear the loveliest choir in the church. There was also a model of the cathedral detailing its parts (like the nave, crossing, chapter house) so now I want to re-read Ken Follet's Pillars of the Earth. Might be good to read in one of London's parks when we get back.
Comment on this and Share it on Facebook!
comments
Powered by Facebook Comments