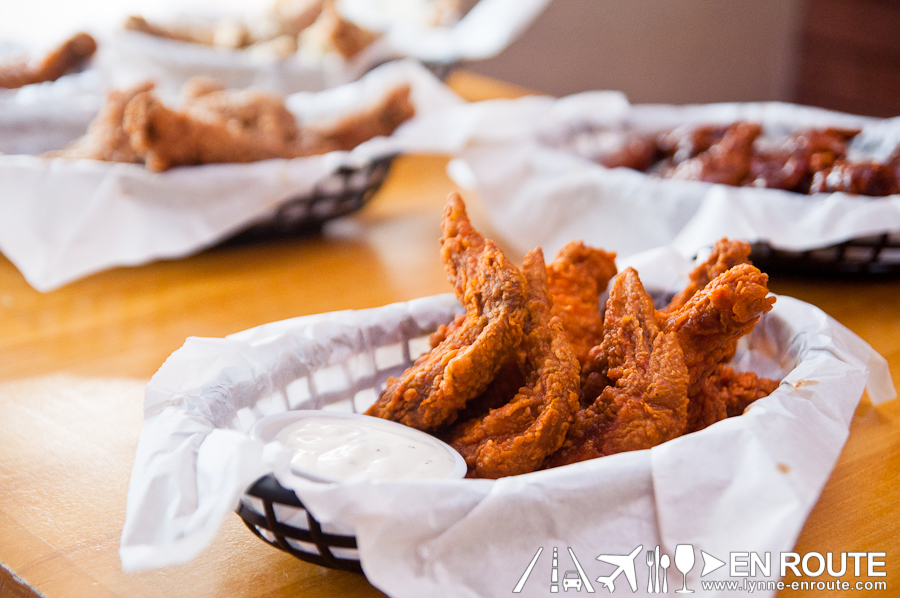 Chicken wings. It seems very universal that it is hard to find someone who doesn't like them. Then they made flavored versions of it, making them even more irresistible. We've even tried making it ourselves! (Recipe for Double-Fried Korean Chicken)
Frankie's Wings is one of these joints that has chicken wings as its main selling proposition. So one day, it was off to try their wares.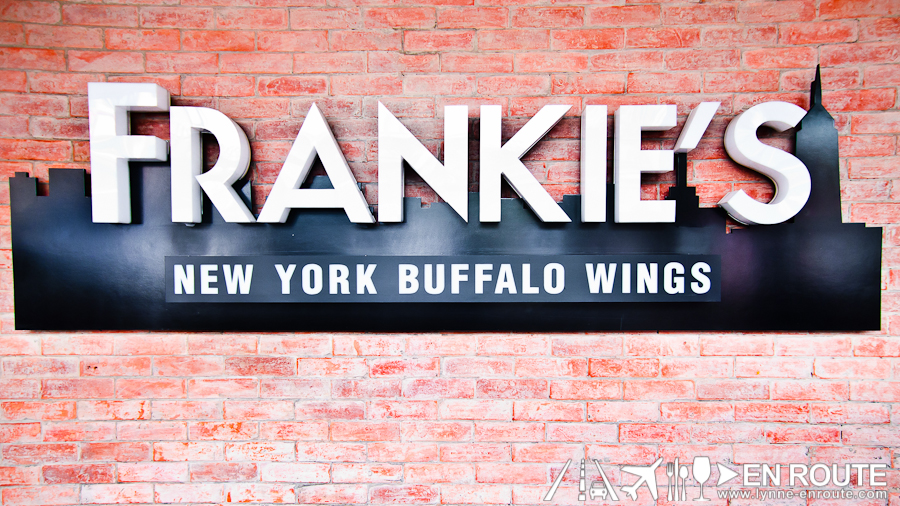 On one end, a television was showing "Expendables 2". At the opposite side, a TV tuned in to the movie remake of "The A-Team". And in between, a discussion with friends about basketball and other sports in general and an invading thought of:
"What makes chicken wings the best thing to eat during sports games and action movies?"
But before the answers came, appetizers were served on the table:
Thick cut fries (PHP 80.00), a burger topped with egg and bacon (Frankie's Burger, PHP 180.00), Nachos (PHP 120.00) and some Hungarian Sausage and Pesto Pasta (PHP 190.00). The burgers came out a little dry, but the Hungarian pasta was a crowd pleaser with tasty medallions of Hungarian sausage slices. It is great that Frankie's offers alternatives that makes their menu diverse. Like a supporting cast to your protagonist.
But, it is the wings that are the main action heroes in this joint. And wow are there a variety of them: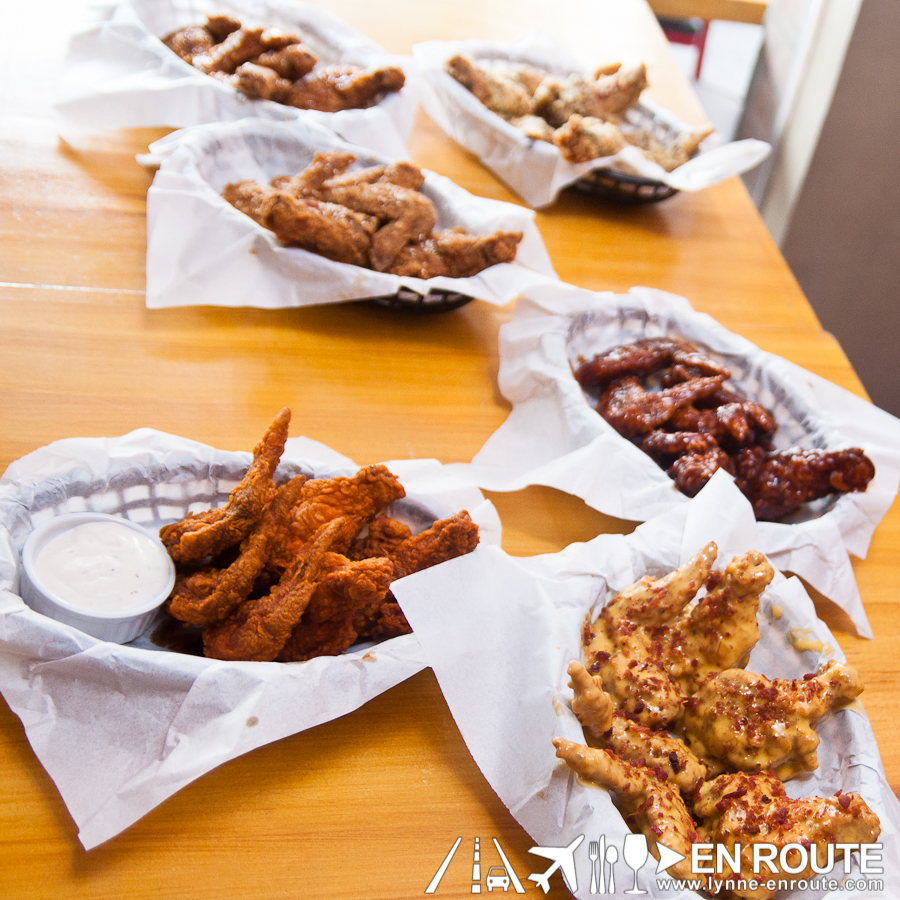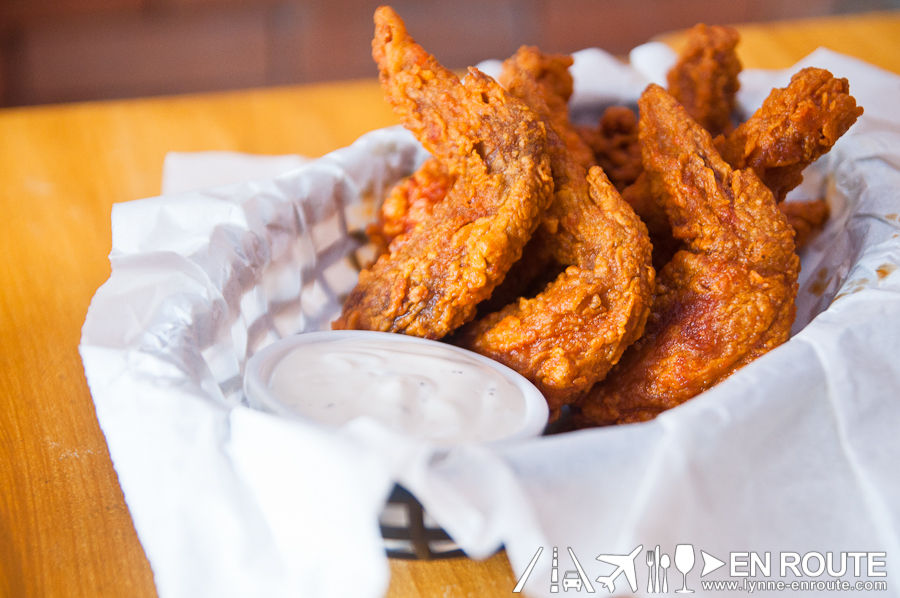 A six-piece wing order is about PHP 173.00, and it can be any of 11 different flavors. Some of the noticeable characters: Your ever-reliable Buffalo-Wings with the heat and slight vinegar-like acidity is just enough without burning your tongue. Less hot-headed variants of the main cast are the Garlic Parmesan with its distinct strong flavor, or the new boy in town, the Cheesy-Bacon, with oozing cheese coating the wings evenly, then finished off with sprinkles of bacon. Soon to be the rising star.
But until then, the crowd favorites would be the Hickory Barbecue with its smoky personality, and the hands-down winner, The Carribean Jerk. It's like all of them rolled into one: slight spice, with a distinct sweetness, then a tangy overall flavor with a dash of citrus notes. You will find yourself always picking this.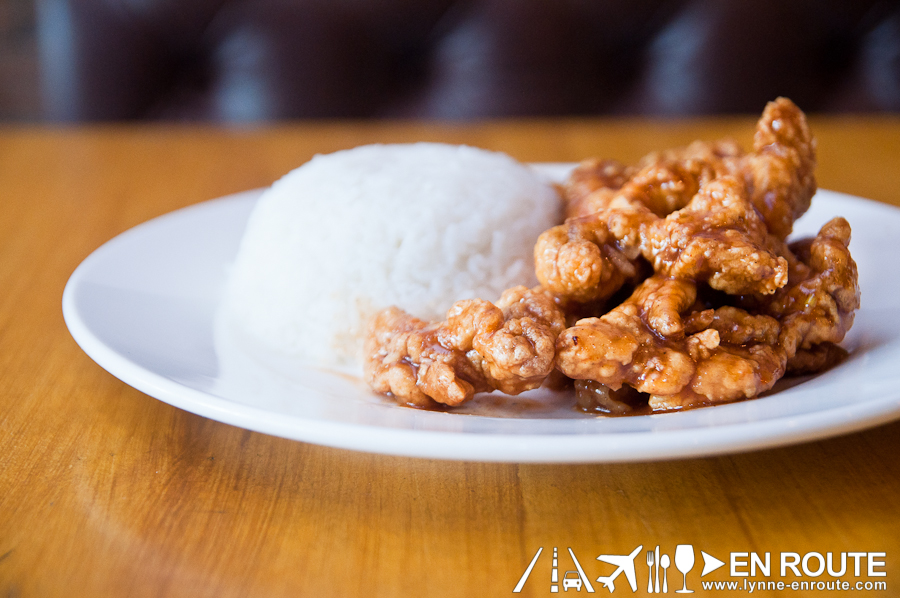 Or pick their boneless versions (yet still meaty. PHP 180.00) that come with rice. Great lunch option!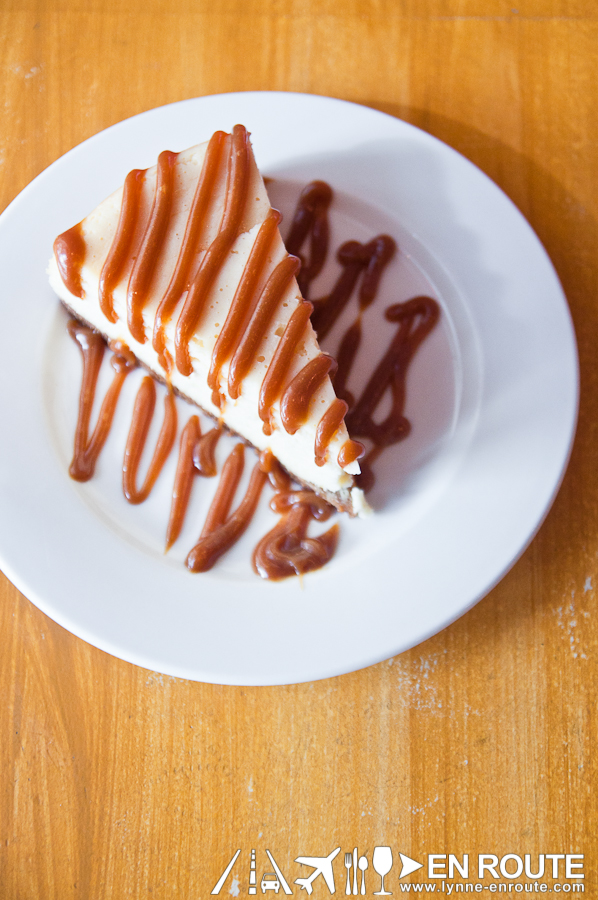 Cheesy endings come with a touch of sweetness. Salted caramel cheesecake (PHP 140.00) and an Oreo Cheesecake (PHP 140.00) give a good finishing touch. Too sweet?, you can just go for a good ol' fashioned New York cheesecake (PHP 120.00).
After all the heat, spice, pepper, sour, umami, cheesy notes of an ensemble of winged warriors, These finishing touches just came natural.
So while munching on wings with messy hands and even messier analyses of game plays and awe-inspiring action fight scenes (By this time, Liam Neeson's "Taken 2" was showing. Such a badass movie), the thought came again: what makes wings so good with these kinds of shows?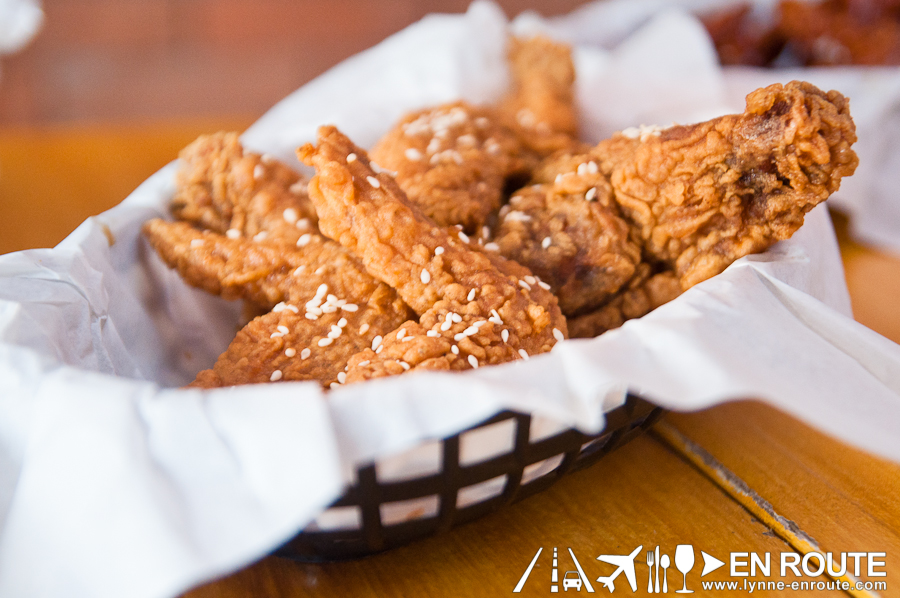 The answer was simple: And it was that they were just simply easy to understand. You don't over-analyze a basketball bounce pass, or look too deep into the wanton damage caused by Sylvester Stallone and his band of mercenaries, much like how you don't over-think tasty, evenly breaded, superbly cooked chicken wings. You just simply enjoy it scene by scene, like how every morsel of Frankie's wings is best appreciated at every bite when the flavors, textures, and chicken juicy goodness hits your taste buds. And while that excitement may pass, you know you can expect the same goodness at the next scene, or at the next bite.
That's why chicken wings, sports, and action movies just go so well together. It's living at that moment of excitement, full of action, partnered with tasty comforting food. And so Frankie's Wings will be the ever-reliable partner at the next ballgame or action movie.
Frankie's New York Buffalo Wings, City Golf Plaza is located at G/F City Golf Plaza, Doña Julia Vargas Ave., Ortigas, Pasig City, Philippines
Tel. Nos. (02) 687-1250
Comment on this and Share it on Facebook!
comments
Powered by Facebook Comments