Look what came out of the occasional visit to the Rustan's Supermarket's liquor area:
Casa Noble Tequila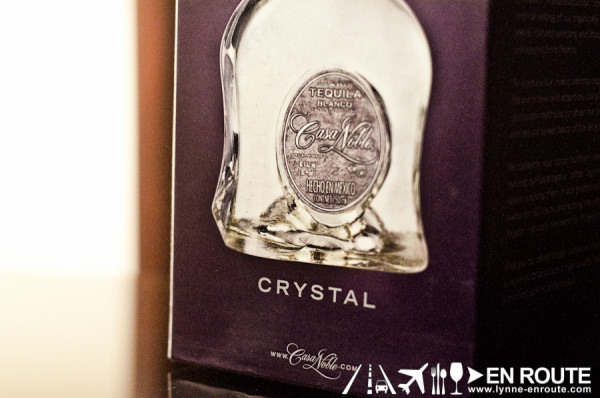 Tequila, personally, has always been a tricky liquor to deal with, as most of the exposure to this has been in the glorious youthful days where shots after shots are downed with reckless abandon. But something about this Casa Noble Tequila seemed way more different. Might have been the packaging.
Now having better knowledge on how high grade tequila is drank in Mexico, these premium brands are looking more inviting where you can enjoy your liquor and still leave with your dignity.
A little research gave quite an inviting proposition: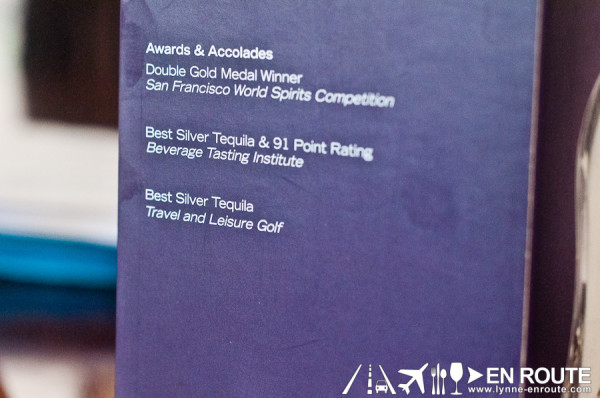 Casa Noble Tequila has won numerous awards in various competitions in the world (It's actually also in the box), as their careful participation in the production assured genuine blue agave is only used in making this tequila. It's the agave plant that gives tequila that distinct herbal scent and flavor.
Lesser brands replicate this flavor through synthetic methods, but for the ones who know their drink, the authentic ones actually have a more butter, velvety finish, and the sting doesn't linger in the throat.
Oh, and the Mexican music icon Carlos Santana has joined in the corporation and is now one of its owners.
In the Philippines, these are the efforts into bringing the brand into the Manila lifestyle scene (looks fun!):
Tim Yap is the brand ambassador for this premium liquor, launching it in Makati Shangri-La's chic tapas bar, Sage (oh you should go here as well and try the food!), and the Mexican Ambassador even gracing the event with his presence. Where were we when this was all happening?
There are about four variants of it (Crystal, Reposado, Anejo, Single Barrel) with the Crystal variety costing about PHP 3,000.00 in Rustan's. Yes. It is ultra premium tequila possibly not drank in a single bolt and followed by cheap salt and lemons (but hey, who are we to tell you if you enjoy it this way?).
It is also best enjoyed with distinguished individuals who have greater appreciation for such experiences.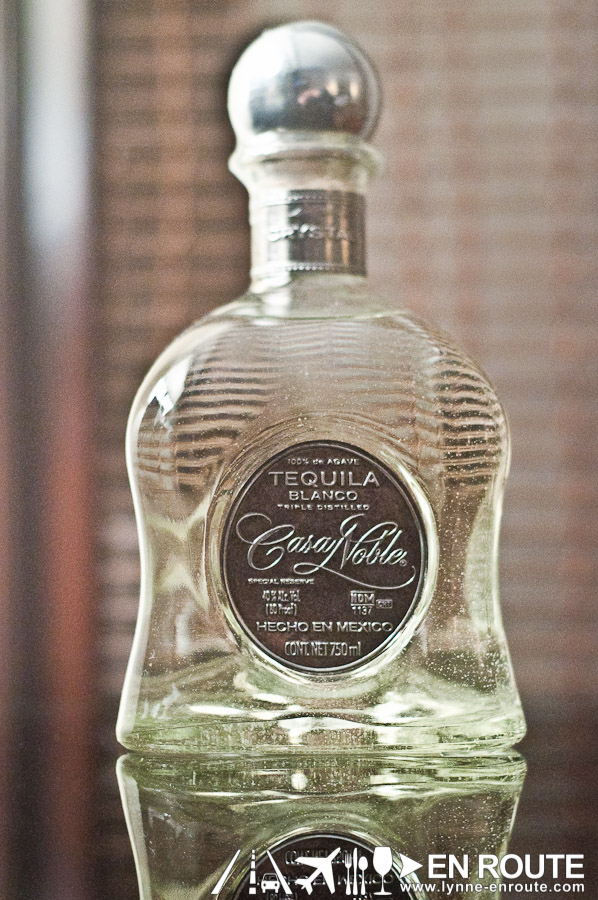 Taste notes: Relatively, this is pretty smooth with the agave really giving that herbal scent. Some people drink this chilled like champagne, as the Philippine palate likes a more cool and crisp type of beverage, if not on the sweet and fruity flavor profile. Use it as a base for an exotic cocktail? You betcha. Margaritas? Sure.
There are these cocktail concoctions that called specifically for Casa Noble Tequila:
Ultima Palabra: An herbal twist on the classic Last Word cocktail – Casa Noble Crystal, green chartreuse, maraschino liqueur, lime juice, basil.
Transpacific: Tequila mixed with Asian flavors – Casa Noble Crystal, lychee liqueur, lemongrass syrup, lemon, soda water (Got all of these ingredients at home. Time to make one over the weekend!)
Will research more and see if some other tequila concoctions can be made from this. In the mean time, you can get these at Rustans (and quite certain Unimart and Landmark liquor corners. These are the supermarkets that always carry hidden gems of superior spirits. Take it from experience.)
Comment on this and Share it on Facebook!
comments
Powered by Facebook Comments