This is it.  The perfect start to everyday.  That whiff of coffee aroma, the taste of robust-flavored coffee, and that nudge to your system that the day has begun.  And it has begun well.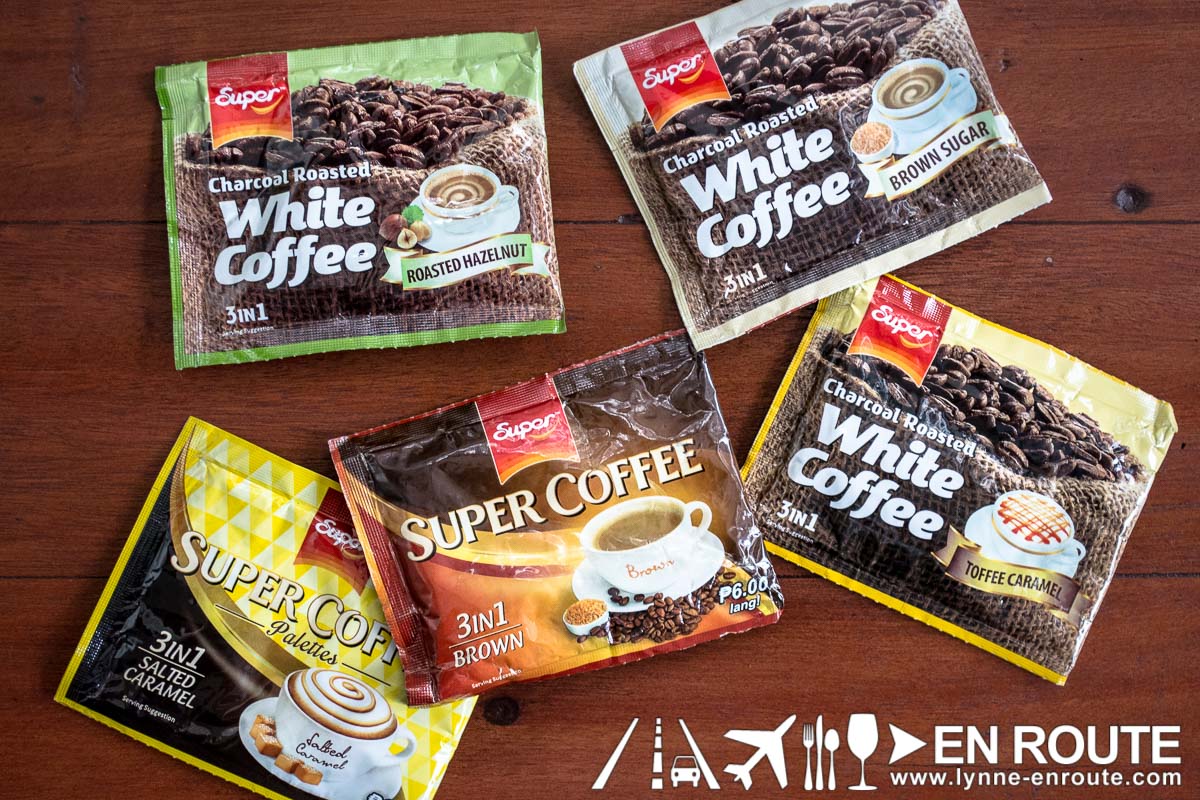 To put a smile on your face every morning – or when you decide to have a cup of joe, that is the mission of Super Coffee, the newest player in the instant coffee game.  As their tagline goes, "What a smile tastes like," your cup will be nothing short of cheery.
One of the thoughts we had when we were invited to enjoy their products was that the taste, aroma, and even "caffeine kick" could easily be found in what we order from our favourite coffee shops.  So what we decided to do was to replicate a summer favourite: the iced hazelnut coffee. Yes, they taste great iced too.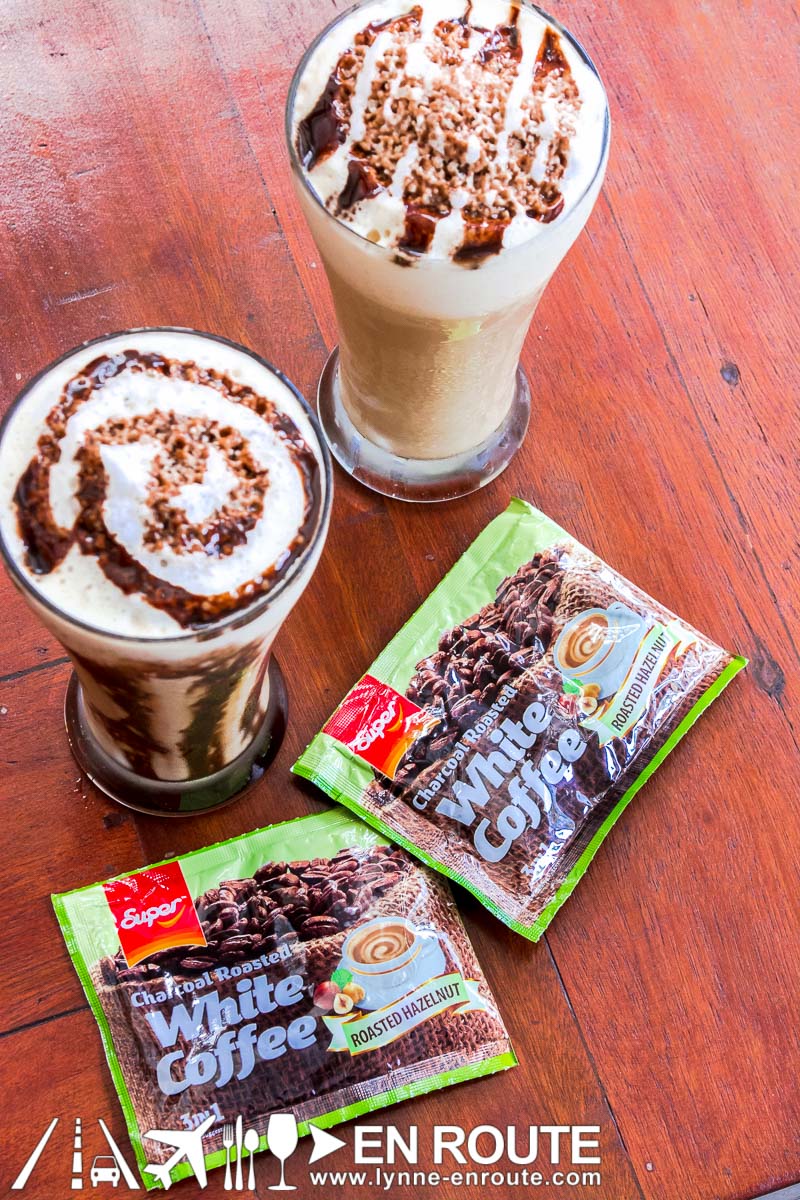 For this we used Super Coffee's Roasted Hazelnut White Coffee.  It gives you a very delicately flavoured drink that has a nutty yet creamy texture. This recipe can fill about 5 tall glasses.
4 sachets dissolved in half a cup of hot water
1/8 cup of milk (your choice of fresh, soy, or low-fat)
1 cup of ice
Chocolate syrup (You can line the inside of your glass or just drizzle it on top.  You can also add it directly to the mix based on how much chocolate-y flavour you prefer.)
Dump the coffee mix, milk, and ice into your trustee blender and give it a whirl. Tadah!  A heat-buster worth sharing.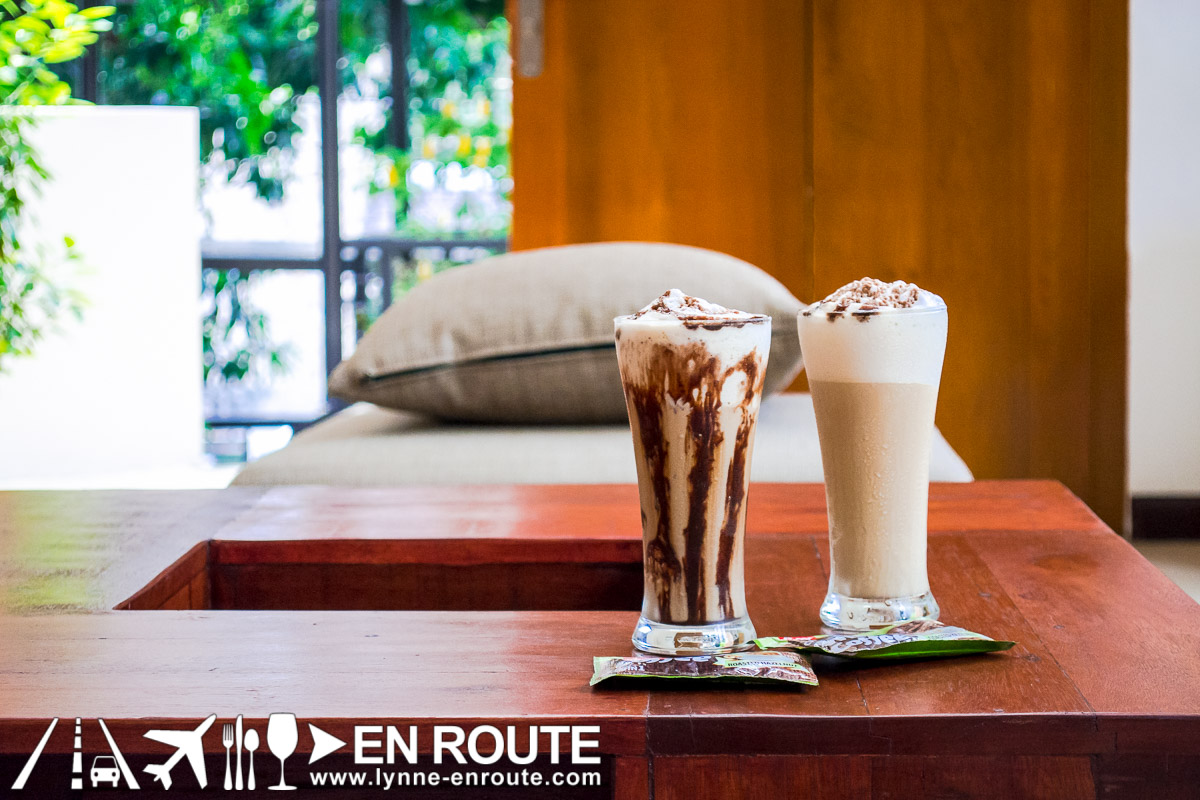 Try it our for yourself and see why, as far as instant coffees go, Super Coffee is, well, super.  The secret starts with choice beans from Brazil, Vietnam, and Indonesia.  Their technique for roasting, extracting, converting it all to powder, is all about doing things better.  That's why it all tastes better. Check out all the other flavors from Super Coffee!  They are available in supermarkets including Waltermart and Puregold.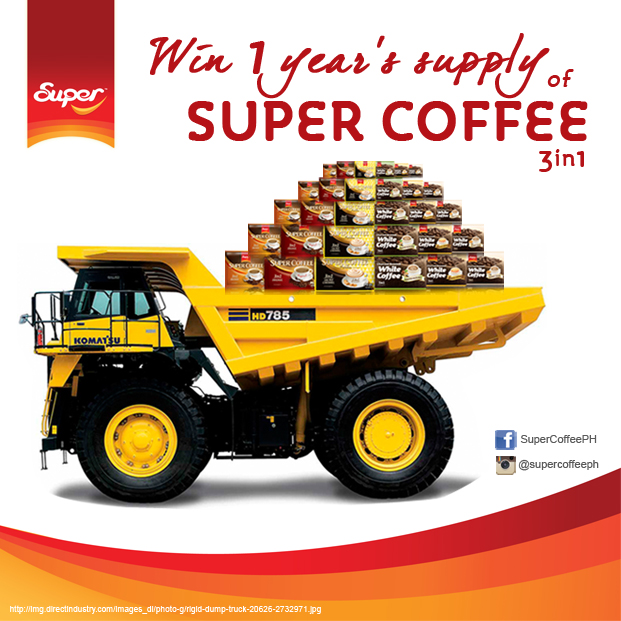 And now, they are also giving away a year's supply of coffee to one lucky reader!  How generous is that? Simply accomplish the steps below. You have June 4 – 18 to enter!  We'll announce the lucky winner on June 19, 2015. (Promo is open to Philippine residents only.)
Dancing baristas spread Super Coffee addiction in Ayala Makati"SUPER SARAP ng SUPER COFFEE!" says the people of Ayala Makati. Dancing baristas made every commuter's day SUPER with Super Coffee 3in1 in Roasted Hazelnut and Salted Caramel. Watch the video and learn what a smile tastes like! #supercoffeeph #dancingbaristas #whatasmiletasteslike

Posted by Super Coffee PH on Sunday, May 17, 2015
Comment on this and Share it on Facebook!
comments
Powered by Facebook Comments