This is pretty new and I really like being able to share new finds.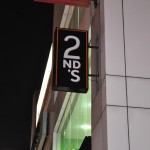 2nd's was on soft opening since December 2010 and they offer revisited comfort food.  By revisited, they add their own touch to make it more sumptuous.  Think of things like truffle oil.
Some of us will remember the location as that of the old Mag:net.  The days of Rockeoke there have now been replaced by a very classy-looking restaurant.  The brown neutrals and yellow lighting provide you with a relaxed dining experience.  And service seems to be in the right place.  You can easily spot it from the parking lot because of its big windows that somehow act like a beacon of light for hungry people.  (Well, I was. :P)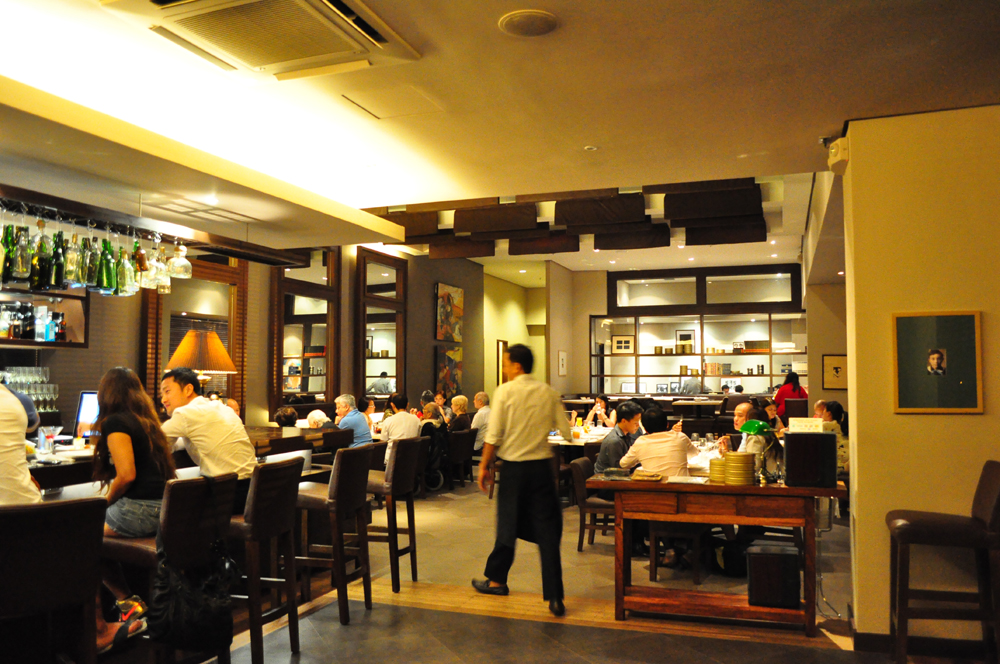 I know, for food enthusiasts, we eat really little so we opted to half for the most expensive item on the menu: their prime rib steak. 😀 It came with sidings of their fries and Mac 'n Five cheese with truffle oil.  When you say you want it cooked medium, it comes back medium.  No problem that they might overcook it.  It was really good steak.  No gravy, no sauce.  Just great meat.  So two thumbs up for that.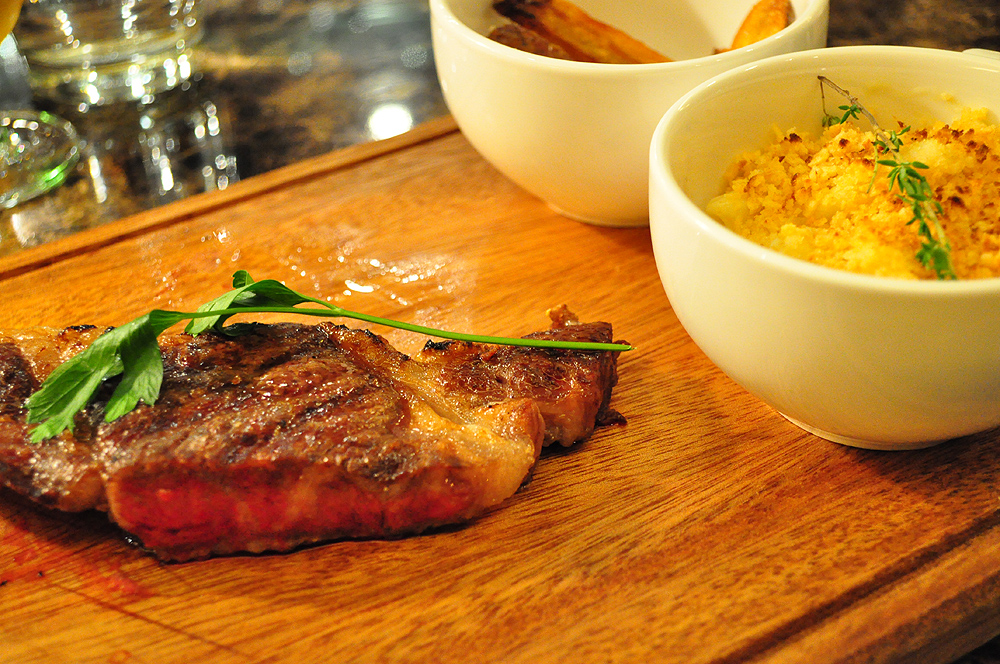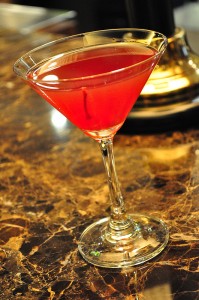 The other thing that I liked was the design of the bar.  They made use of empty bottles as a nice touch to the area.  They didn't have a drinks list in place at the time but, judging from the extensive display of different liquor they had (of which I am a fan), you won't be going home thirsty.  The venue warranted a chic drink so I got myself a cosmopolitan.  I found out their bartenders are also generous given how much vodka I could taste (and feel) after. 😀
Definitely worth a 2nd visit.  That's just how comfort food is.  You keep coming back for more.  I'm looking forward to when they will have an expanded menu.
For me, it's best for dinners when you want nice, long conversations going.  Make sure to reserve as they get full even after just a couple of weeks of operations.
2nd's is located on the 2nd Floor Wumanco Building 1, Quadrant 3, 9th Avenue Bonifacio High Street.  Contact them through these numbers: tel. +63 2 846 5293, fax +63 2 846 5286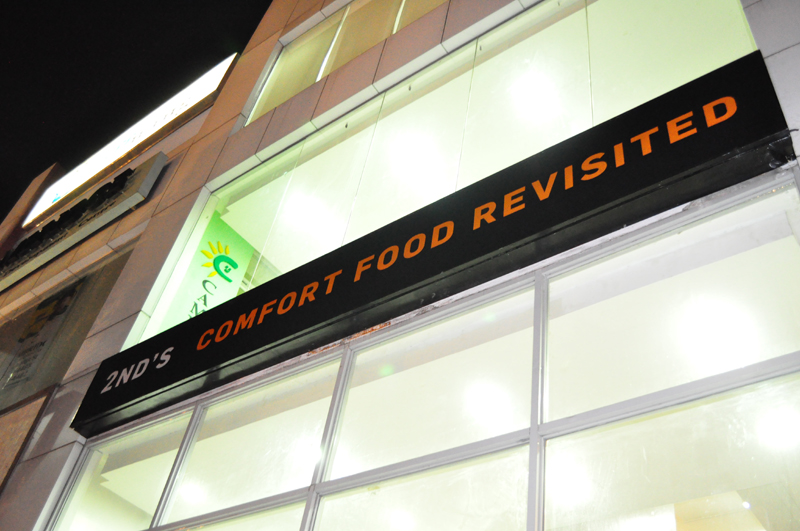 Comment on this and Share it on Facebook!
comments
Powered by Facebook Comments