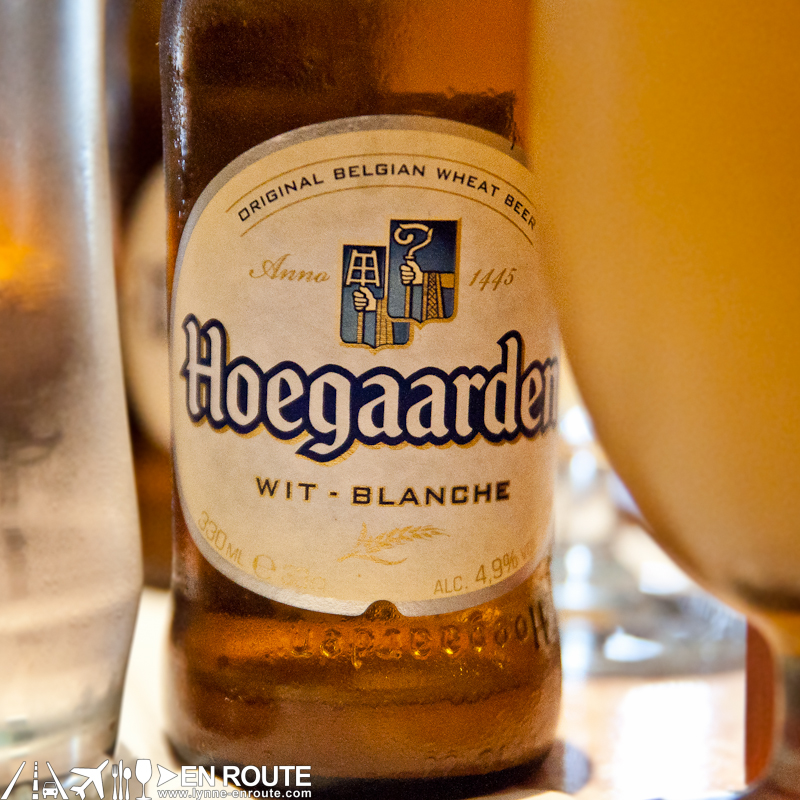 A promise was made a year ago that there would be a second trip back to 2nd's Restaurant in Fort Bonifacio. However life got in the way, along with other food and travel distractions.
But with a good friend visiting home who was looking for some good comfort food for the discerning taste buds, this place was one of the first to come to mind.
I mean, it is difficult to go wrong with USDA Prime steak and truffle mac and cheese 😀
So one late afternoon over a bottle of good Belgian wheat beers and complimentary casava chips, this was how it went: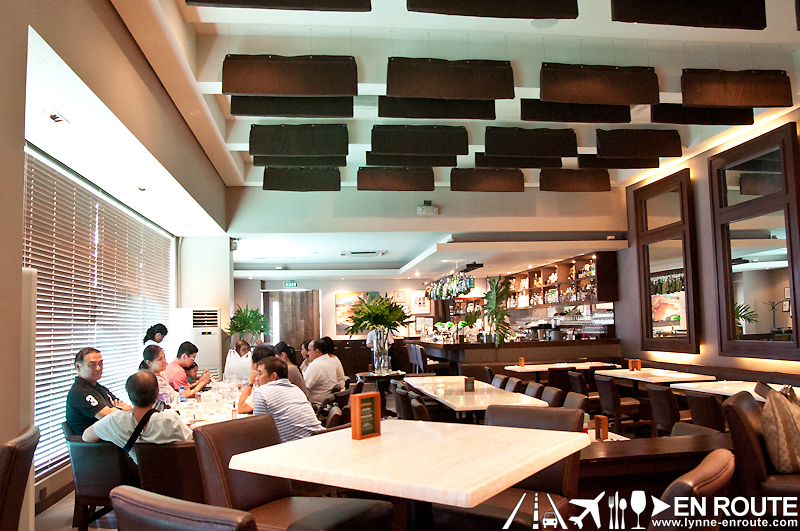 Nothing has changed with the interiors, and glad they didn't. The clean lines, earthy tones and cigar-room-like accents and conversation pieces really give a comfortable bistro style dining experience. Some have argued that it can get really noisy since it doesn't have enough noise insulation, but it generally was never a problem with most patrons.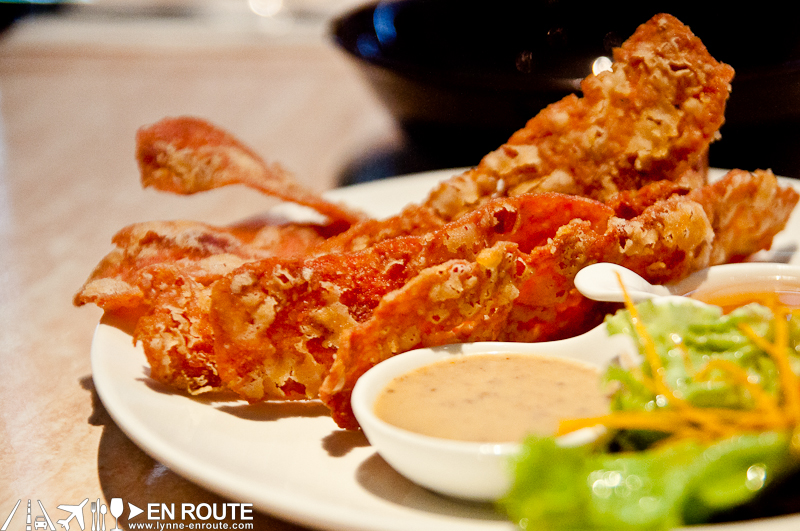 People have been raving about the Bacon Chicharon (PHP 315.00) here . There is merit to this. First bite gives a crispy crunch similar to the popular pork rind snack, but it retains the bacon flavor. It was the best of both worlds and this was truly the work of a genius. Forget any New Year's Resolutions on health and fitness with this on the table.
After a serving of that bacon, funny that guilt crept in so fast. Red Horse Fish and Chips and their C.B.L.T. (Chicken, Bacon, Lettuce, Tomato) Sandwich were ordered (I guess not THAT guilty, after all).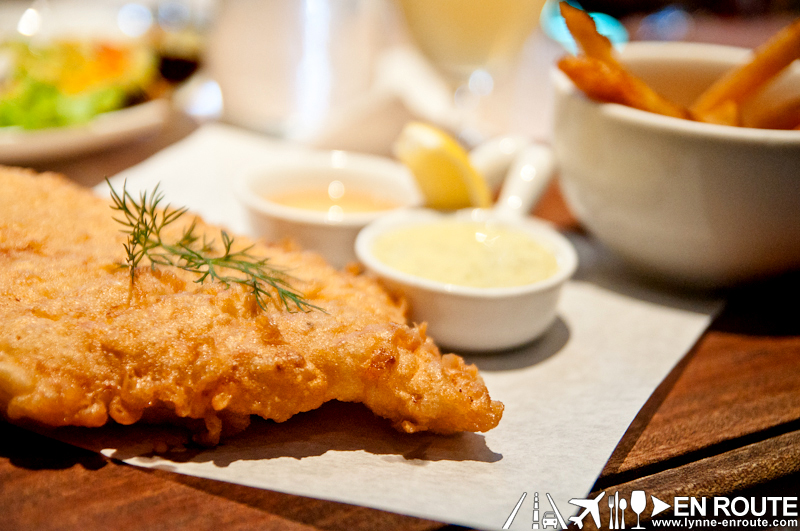 The Red Horse Fish and Chips were fried just right, and it helped that they served it the real English way: with a side of vinegar. Chips in Fish and Chips for the English are potato wedges or french fries to most people. And these chips drizzled with truffle oil and sea salt was heavenly. Not really sure how a Red Horse beer batter compares to other beer batters, but the idea behind it makes the dish intriguing.
Same goes with the C.B.L.T. Sandwich (PHP 345.00). It is a generous serving of all the ingredients, and interestingly, some chips in between the sandwich. Great for people who like to eat with their hands.
And an addition: Three Little Pigs Kawali (PHP 535.00). Three slabs of deep fried pork belly with liver sauce and rice. Make it even more special by adding foie gras bits (price turns to PHP 635.00). You will have to understand that anything with foie gras turns things to a premium. As described once in an article: It's like a thousand ducks cooked in butter and turned to a velvet-like consistency.
If people find anything wrong with that, something says they are in not living life to the fullest.
.
As for the steak, it didn't fail to deliver. 350g of US Prime Ribeye cooked they way you want it. Here's a pic of one half of that steak from our first trip to 2nd's: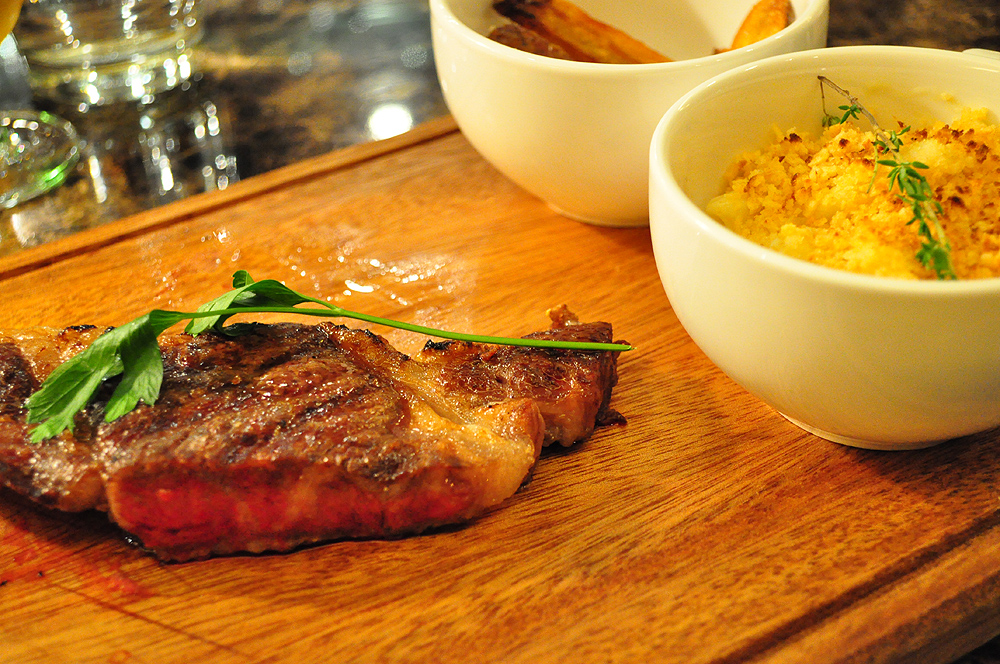 .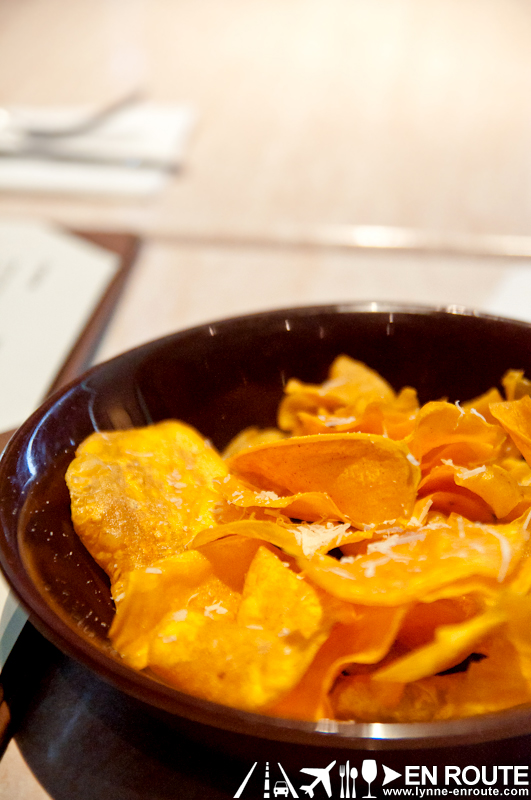 2nd's has never failed to deliver with good food in a comfortable and upscale dining experience. Coming back for another helping of 2nd's? Definitely 🙂
2nd's is located on the 2nd Floor Wumanco Building 1, Quadrant 3, 9th Avenue Bonifacio High Street.  Contact them through these numbers: tel. +63 2 846 5293, fax +63 2 846 5286.
Have you had your helping of 2nd's? Or wish to share something? Just comment below.
.
.
.
.
.
Comment on this and Share it on Facebook!
comments
Powered by Facebook Comments