AS OF JULY 2013, IT WAS DISCOVERED THAT THIS RESTAURANT HAS CLOSED.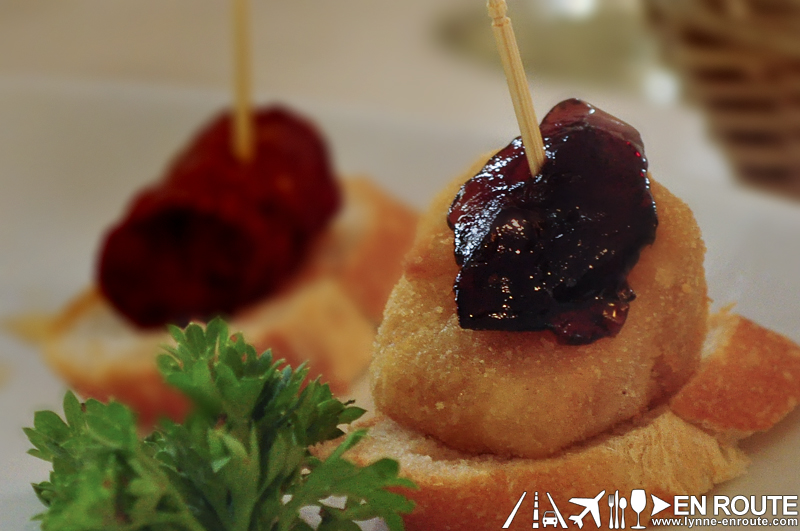 Gaudi has been recognized for years as one of the best restaurants in Manila. With a modern take on Spanish cuisine, tapas and wine are the top of mind for most patrons.
But what everyone should actually come here for are their steaks, particularly the one they call Chuleton Villagodio. As explained in their website:
"Certified Angus Beef prime rib grilled according to the methods of Villagodio".
Not really familiar with it but this is how the experience with the steak goes:
This steak is priced per kg (PHP 2,750.00 per kg) The head waiter comes to your table with slabs of certified Angus Beef prime rib in different sizes, all raw and nicely marbled. Pick the slab you desire. They then prepare a ceramic plate with chafing fuel at the bottom, and sprinkle the plate with coarse sea salt.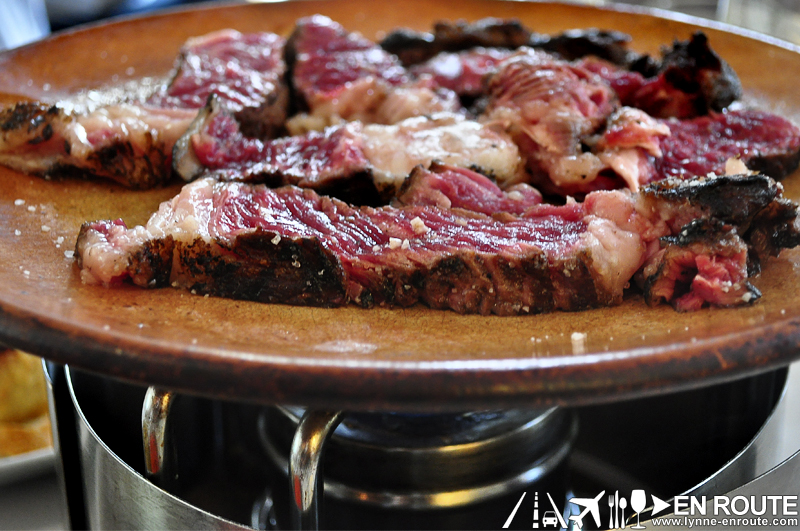 A few minutes later, your steak comes out, already cut into strips and scorched deep brown at the skin, while keeping the insides rare. Place your desired strips of steak on the hot plate and finish off the cooking there, depending on your liked doneness. It's like having a stone grill similar to House of Wagyu, but in strips that you can place little by little so that you don't have to worry about finishing off the steak before it gets totally well done. Served with potato medallions in olive oil and sauteed pimientos. Definitely a memorable experience.
Such exquisite dining on flavorful melt-in-your-mouth meat can only be best paired with wine, so ask for their selection. They price it at such good value compared to restaurants that serve the same selection.
With all the fine steak houses in Manila, Gaudi should never be overlooked and should be considered if just for this unique dining experience of eating steak.
Gaudi is located at the G/F Serendra, McKinley Parkway, Bonifacio Global City, Taguig City, Philippines.
Telephone Nos.: +632-856-0473.
To see their complete menu, visit their website at http://gaudi-restaurant.com/
Comment on this and Share it on Facebook!
comments
Powered by Facebook Comments