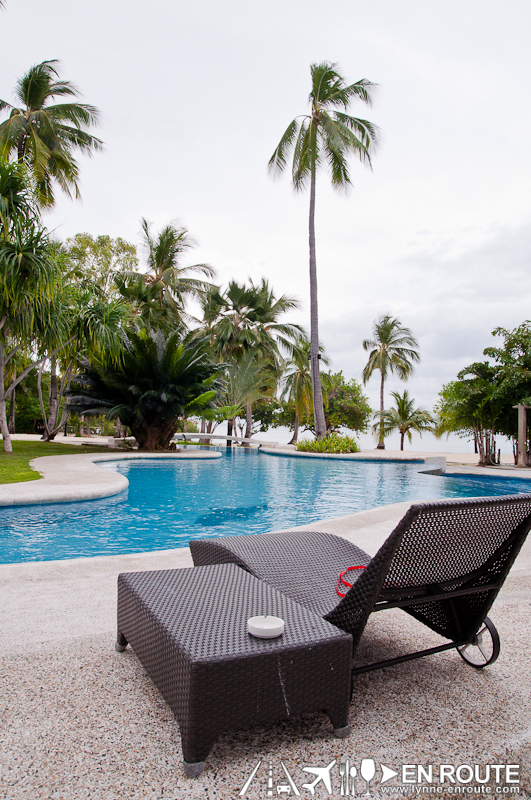 Like the Oakwood in Premier Makati and Manila Peninsula, Dos Palmas has its own stories of controversy. From the abduction of tourists by terrorist groups last 2001, and the untimely death of a promising celebrity, its beaches can just speak volumes of stories.
Makes you wonder if people still go to the place.
More than ten years since those incidents and it is still humming, so it's pretty safe to say that one way or another, it has been able to get through the worst of times. It still maintains its status as a luxury destination resort, attracting local and international tourists alike.
.
So how does it look ever since those years? Here was one trip to find out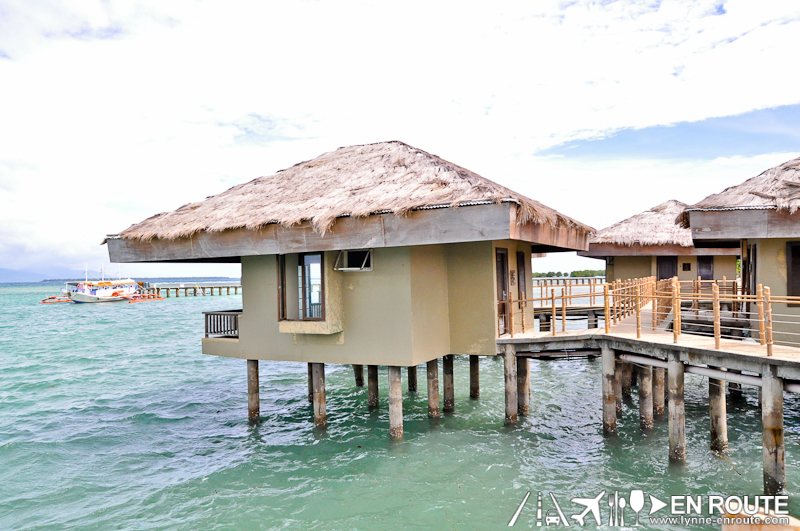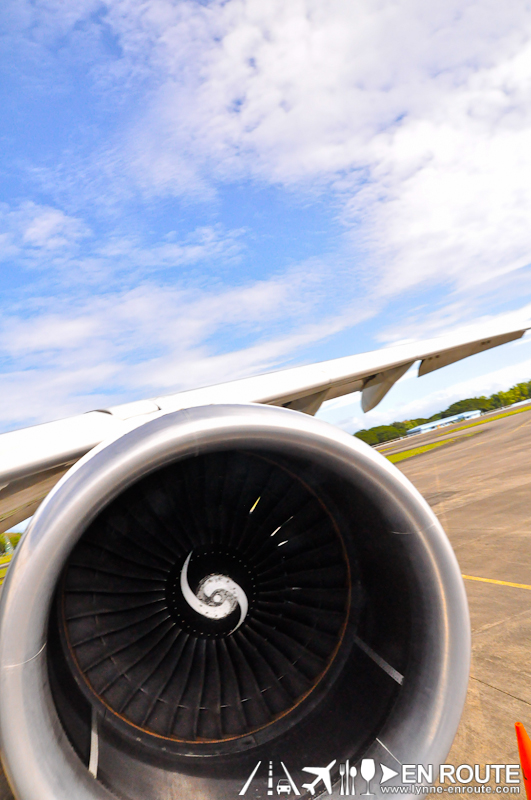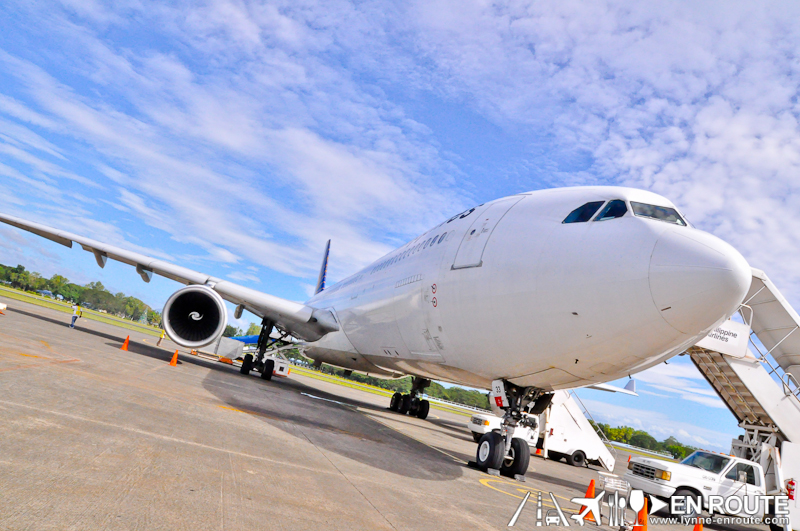 Confirm your booking and make flight arrangements to arrive at the Puerto Princesa Airport. Call them again to give your flight details so that they can send someone to pick you up.
Once you're there, it's about an hour's drive to the port area. In the meantime, enjoy the signs and sightings (and tricycles) of one of the most renowned and maintained cities in the world 🙂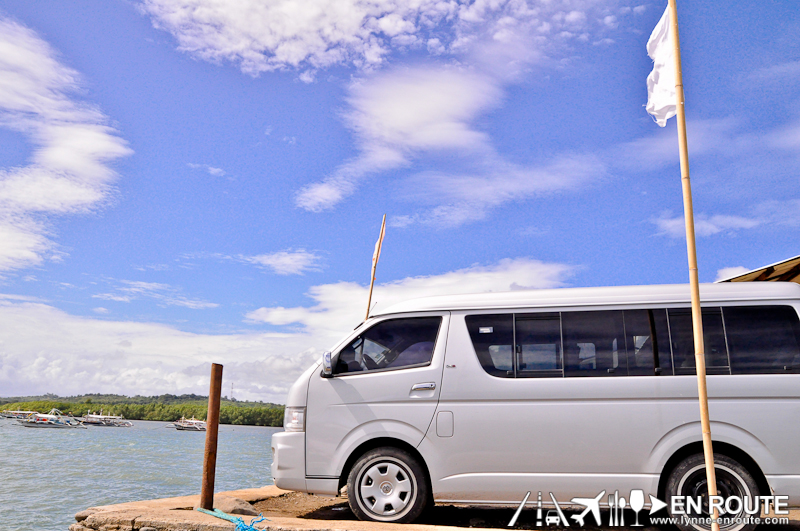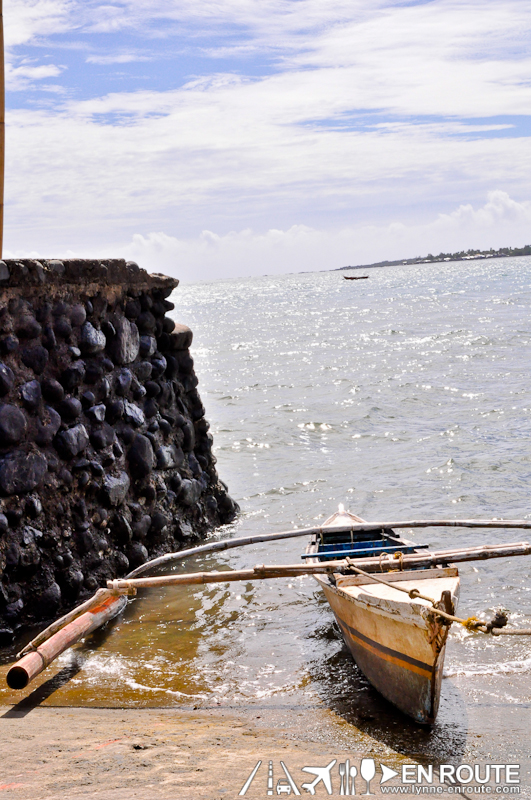 From the pier, it is another 1 hour boat ride to Araceffi Island (And no, it's not the single seater paddle boat you see in the pic).
Depending on the season, the waters may be calm or rough. Luckily for this trip, the waters were relatively glassy smooth. It was like a boat just cutting through a stagnant marsh.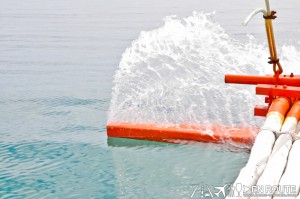 Along the way, there are various islets that have habitable structures. These islets can be part of your itinerary when you go to Dos Palmas Resort, but is already separate and distinct from your stay.
The rates for these islet visit with packed lunches varies on the season. Sometimes, if the waters are rough, the trips are not even available.

Past these islets and you will see from a distance those distinct cottages on concrete stilts that protrude into the sea. As of this writing, however, these are currently under renovation.
Oh, and if you look around closely, you will see patrol boats of uniformed soldiers circling the island and stations on the shores. It's the grim reality of what the resort has experienced back in its quite colorful past.
But traverse the bridgeway leading to the reception area and you will be greeted with an upbeat musical number, some refreshing fruit drinks and a token necklace. This seems to be the norm for most of the luxury hotels and resorts in the Philippines. It is easy to forget everything that you may have probably read about the place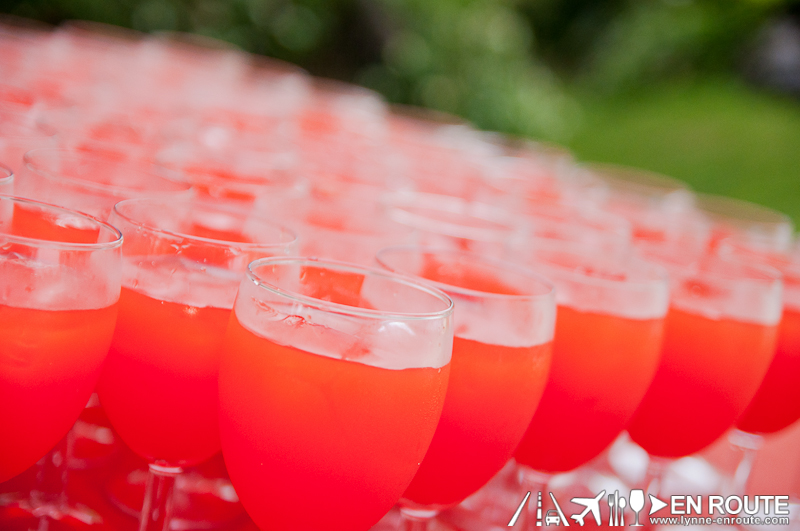 You will then be ushered into an orientation for your party. They shall advise of the free amenities such as certain watersports, billiards and table tennis area, TV and video games room, and the videoke room. Also, the guests have the option of getting a one hour spa massage or one hour diving lesson. The diving lesson will be certified and recognized internationally, and you get your name announced and certificate publicly applauded during dinner time of that day when you take your lesson 😀 !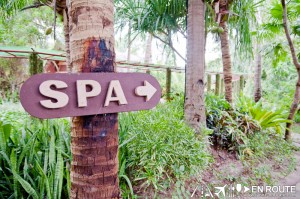 The complimentary spa is worth it. You are led into private rooms for two filled with the scent of minty oils and recorded sounds of nature. Most particularly relaxing are the rustling of leaves and the small of a small freshwater stream. Time just flies so fast and you will really have the aching to come back for more 😀
For the divers, 25-30 minutes of the instruction will be done in the large common pool. However if you do progress really fast, you can get whisked away faster into the nearby coral reefs surrounding the island, where you can see colorful tropical fishes 🙂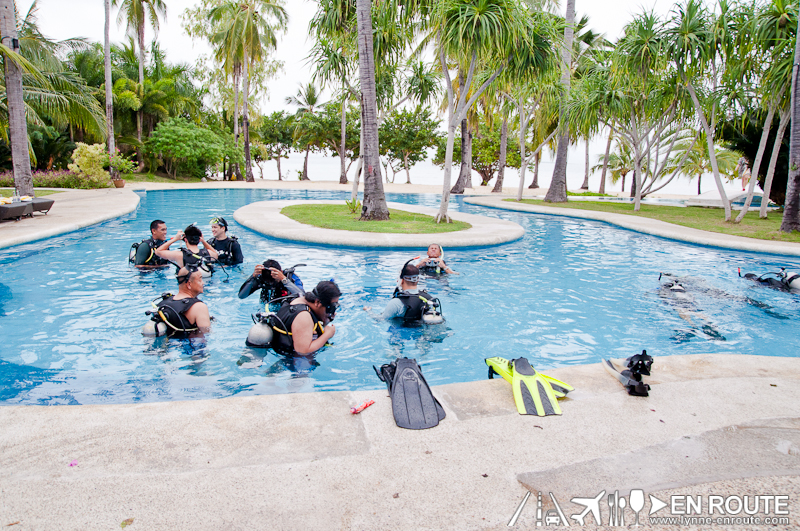 Speaking of dinner and dining areas, the common dining area and bar is huge and has great ventilation. Given how long Dos Palmas has been operating, it does begin to show its age in its design concept and regular wear and tear. This goes also for some of the amenities (however they did say they are in the process of replacing it with new ones) It still is a notch higher than most resorts, though, and the food is quite filling, with fresh seafood taking the spotlight.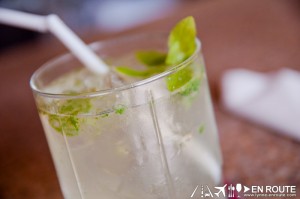 It is great to hang out in the bar, too 🙂 ! Sip a cool mojito or beer while just wasting the time seeing other guests frolic by the pool or just chat up the friendly bartenders. The dining area and pool has free WiFi for those of us who just have to be connected. It doesn't currently reach up to the rooms, though.
The rooms do not have television, also. It's Dos Palmas' idea that guests should enjoy the island and not stay cooped up in the rooms like a hermit 😛
On some sunny days, you can request that buffet lunch be served by the beachside. Just being near a calming body of water really enhances the dining experience. Having a cold beer or refreshing drink during lunch and then sinking into one of the hammocks to take an afternoon siesta just screams "This is the Life."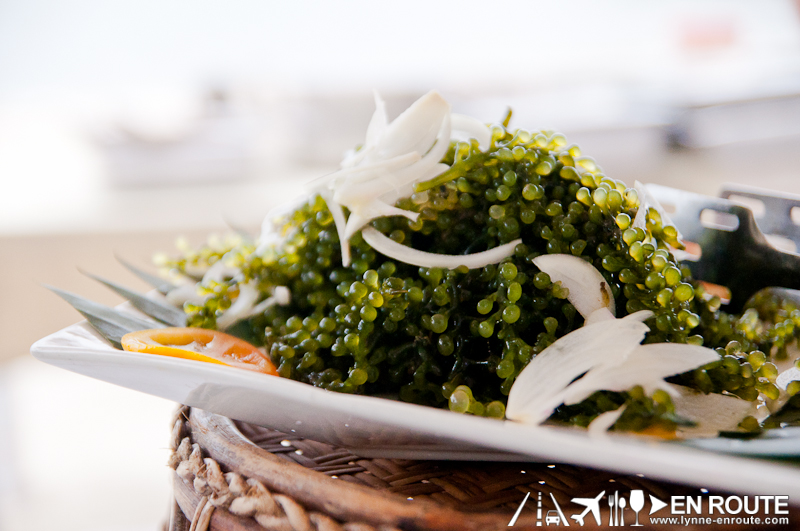 It is the great life and it is a privilege to step foot in Dos Palmas Island Resort. Its stories from years past actually just makes it more appealing for the curious and somewhat adventurous. And when you head there, it is a paradise in itself, much like some of the best known luxury resorts in the Philippines.
Related Posts:

Dos Palmas Resort is Located at Araceffi Island, Palawan, Philippines. For reservations through the Manila Office, you can contact them through the following details:
Unit 1005 Antel Global Corporate Center,  Julia Vargas Ave., Ortigas Center, Pasig City 1605 Philippines
Tel: +632-637-4226, +632-637-4236
Fax: +632-637-4230
If you want to know more about Dos Palmas Resort, you can contact the numbers and email above or go to their website here.
Have you been to Dos Palmas or just want to share something about it? Post it on the Facebook Comments below 🙂
Comment on this and Share it on Facebook!
comments
Powered by Facebook Comments