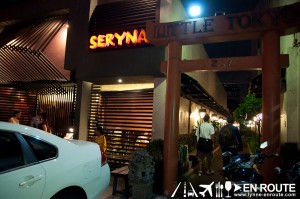 When an intense craving for the Japanese kind begins to envelop your whole brain, and for all valid reasons you are situated in the Philippines and not in Japan, the best bet to get quality Japanese grub would automatically lead you to Little Tokyo in Makati.
Then when you get there, you still have to decide which restaurant you think is best in cooking a particular dimension of the Japanese cuisine. Sushi? Teppan? Katsu? Okonomiyaki? Yakitori? Ramen? There's just too much that maybe no restaurant might be good in all of these .
But Seryna in Little Tokyo may be one of those that can satisfy an overall criteria, even if it may not shine in all categories.
So with a group of friends trooping to busy Makati on an evening rush hour with the mistake of not even reserving for a decent table, a lucky seating in Seryna Makati still came, and here's that dinner story told through pictures:
A great appetizer that would start a Japanese feast may be some Yakitori. Seryna in Makati offers yakitori per the piece or per five pieces or ten pieces (5 sticks PHP 225.00, 10 sticks PHP450.00), and the prices vary per piece. So a combination of chicken with leeks, beef strips, tsukune (chicken balls), chicken skin, and Japanese pork sausage: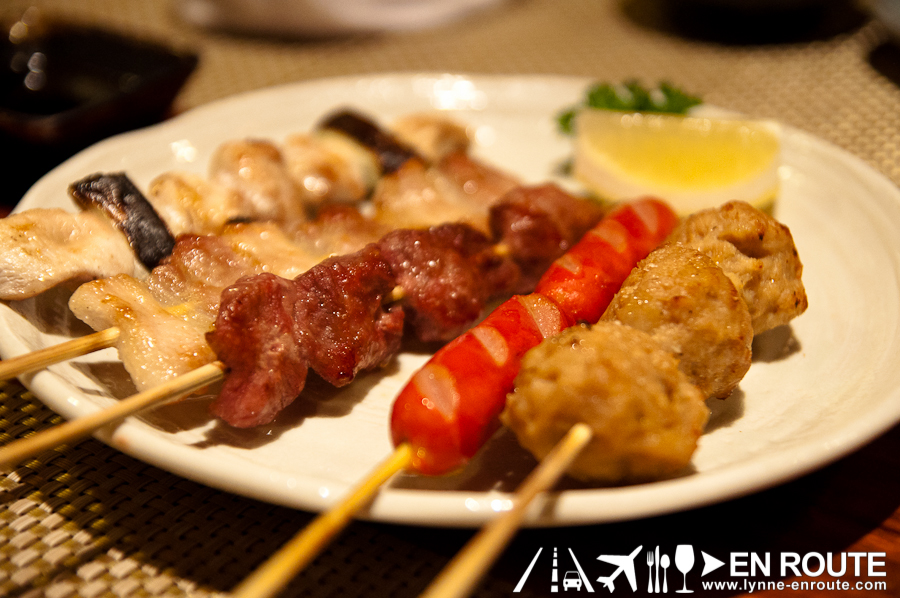 Every selection seemed fine, but the Japanese sausage came out a disappointment. What was expected to come out something like the pale brown sausage discs similar to Nanbantei of Tokyo, a hotdog as red as the stripes of the American flag was on the plate. It almost literally stood out like a sore thumb, and its taste was no different from any run of the mill hotdog. Flavor and marinade was par for the course for the other skewered companions, with an option for sweet teriyaki sauce or plain salt.
But if there is something that Seryna shines in, it will be their sushi and sashimi selection: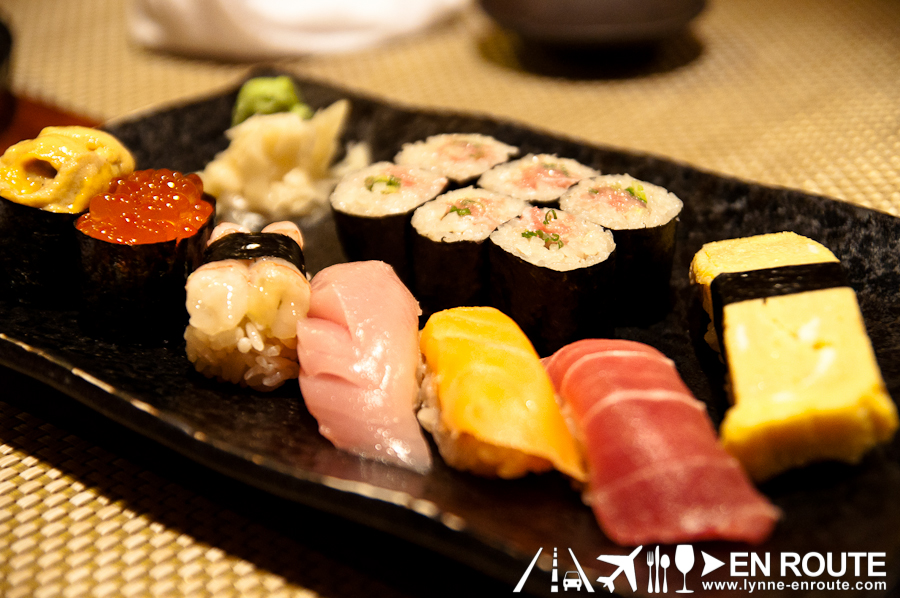 Get from any of the various sushi platters to fit your taste. The servings are quite generous and the rice is well cooked with a decent acidity from the rice vinegar. The fatty tuna, in particular, will have a faint, savory taste. Just remember to eat your sushi or sashimi properly.
There is a proper etiquette in eating sushi that you can read here.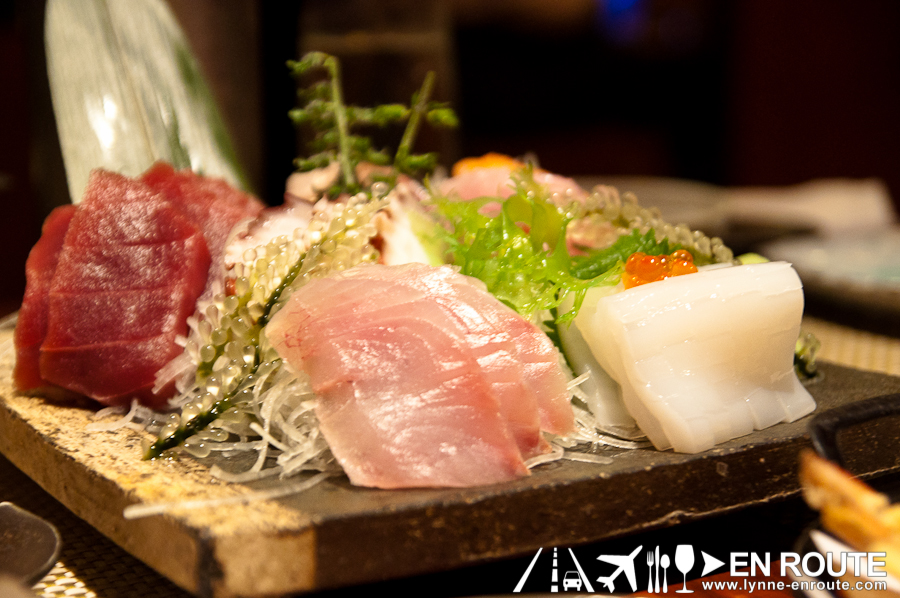 As for the sashimi platter, a few of its components are worth noting, particularly the hamachi and the octopus. The octopus is cooked at the right timing and did not seem like it as stored in a refrigerator for long, and the hamachi is sliced just right with no slimy or fishy aftertaste. But overall, everything in this sashimi platter will leave a smile on your face.
It is the freshness of the sushi and sashimi in Seryna that would urge you to come back for more. And this particular eye on freshness for the authentic Japanese sushi experience is what brings Seryna into the spotlight.
Fried stuff? The tempura (PHP 270.00) has a good ratio of shrimp to its crunchy and creamy batter. This was a hit in the table, but their saikoro steak is the one that took the show.
Served in a sizzling plate are cubes of superbly soft beef cubes that almost felt like it would melt in your mouth once your molars sink into these. It comes at quite a steep price, though at PHP 980.00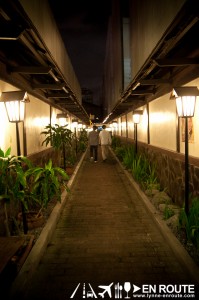 .
Overall, Seryna would be one of the go-to places for sushi and sizzling saikoro steak. It is also a restaurant with a clean and appealing ambiance to complement the dining experience.
Still a lot to discover within the bowels of Little Tokyo in Makati, though. So time to plan another trip here. Heard there are other restaurants deep inside the littel complex that may specialize in other kinds of Japanese cuisine, both the traditional and post imperial era.
It's becoming a smaller world every second.
Related Posts: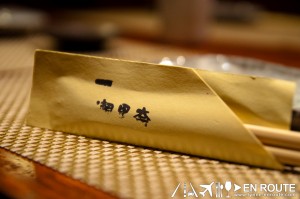 .
.
Seryna is located at 2277 Chino Roces Avenue, Makati, Philippines
Tel. Nos. +63 2-894-3855 
 Love Seryna? Think there's a better Japanese restaurant in Manila for the same amount of money? Share your thoughts below.

Comment on this and Share it on Facebook!
comments
Powered by Facebook Comments