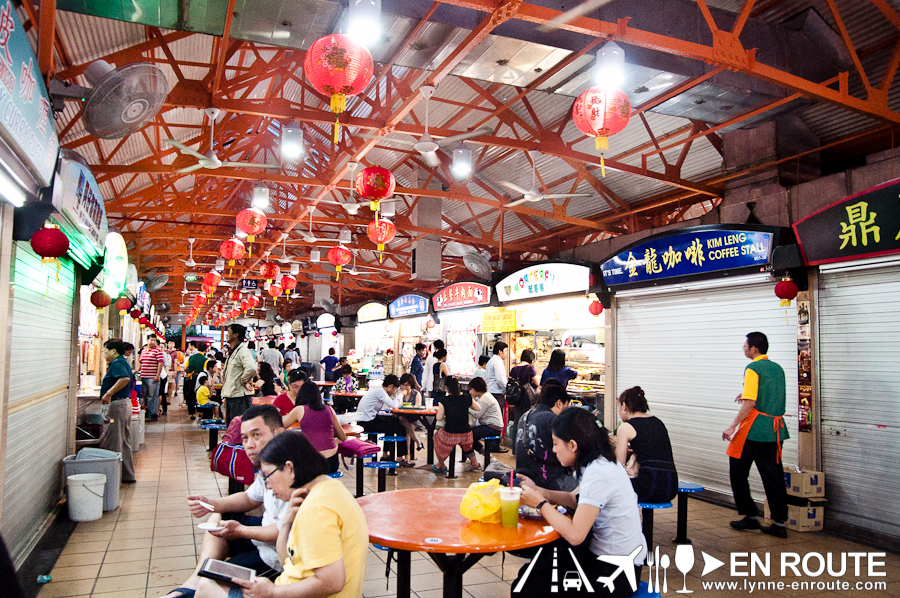 When in Singapore and in search for tasty reasonably priced food, always look for the hawker centers that are packed during meal times. The Maxwell Food Center near Chinatown will have to be in your list.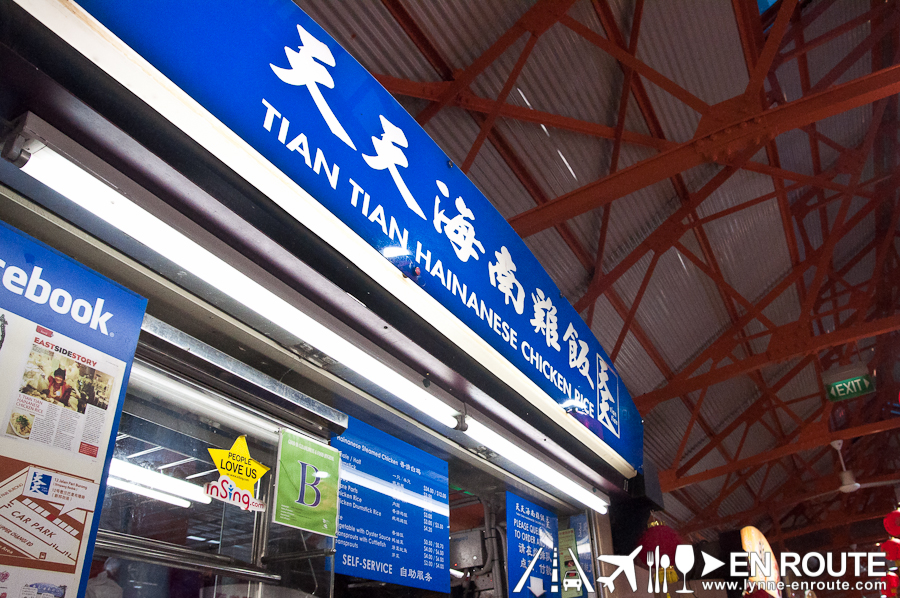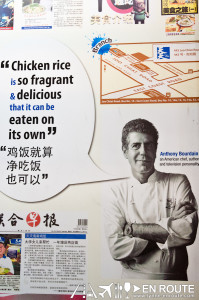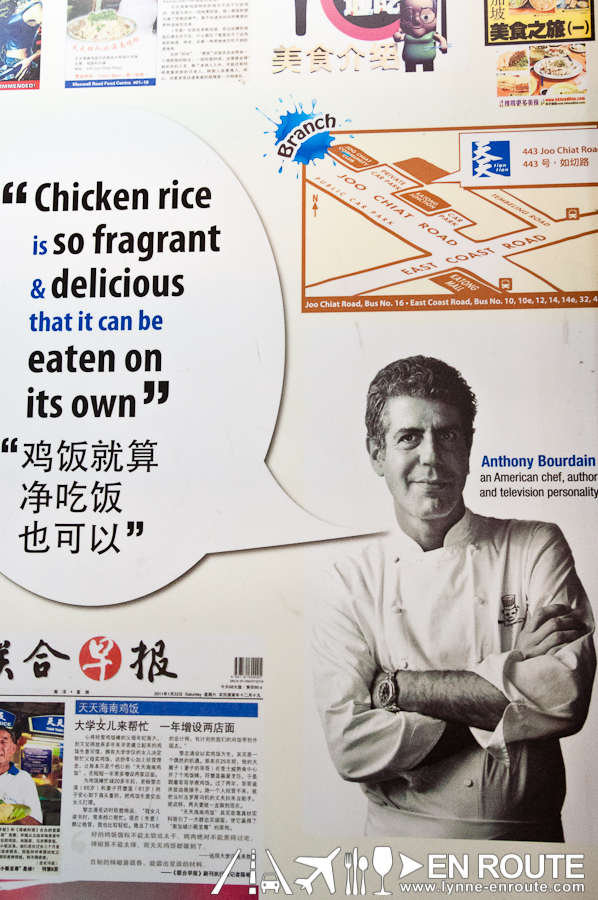 And for Hainanese Chicken rice, Tian-tian Hainanese Chicken Rice will be one of your go-to hawker stalls. Forget some of the fancy hotel wares. If this place is good for Anthony Bourdain, then it must be damn good for the common folk.
Unless, of course, he was duped. Only one way to find out…
.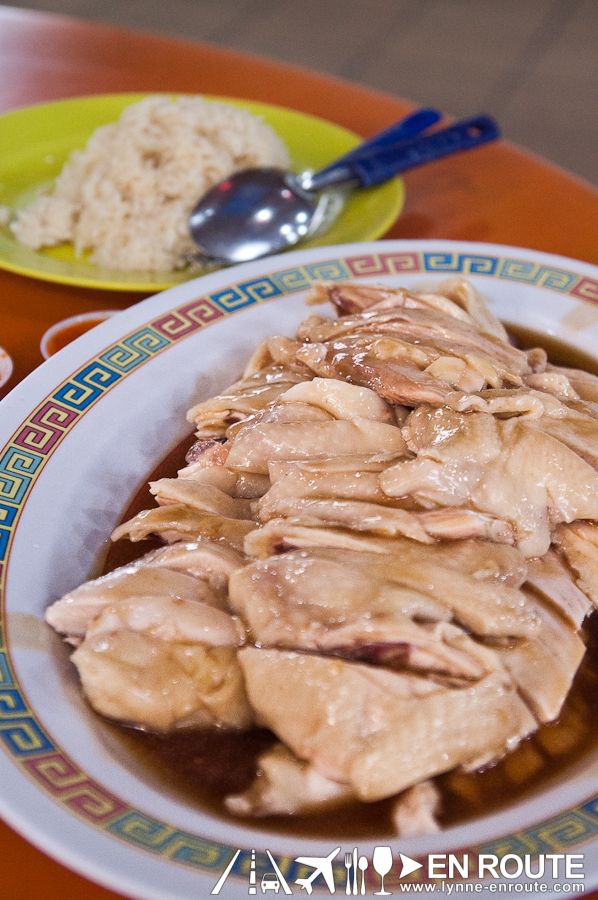 A whole chicken costs about SGD 24.00 (PHP 788.40 as of this writing), and can feed four people. Its looks and size may not be for everyone. With a chicken boiled in select spices and kept that way, some have even gone as far as to compare it to blanched human skin.
The taste is not for everyone, either. It is traditionally served cold. Some have even thought that this was just sloppy cooking. But it really is served cold with the rice piping hot, and this is where Tian-tian breaks away from its peers.
.
.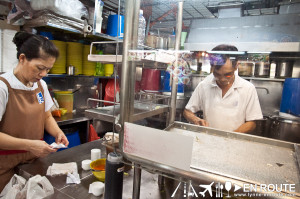 The rice is very fragrant and flavorful that you can eat it alone or topped with the thick soy sauce dip (Did that just sound too much like what Mr. Bourdain said?) . Eat it any way you like. The common method is to dip the chicken in the sauce, then into the chili, then dab a bit of the sauce into a spoonful of rice and dump everything into your mouth. The locals tend to put a bit of the sweet dark sauce into the rice. Let the rice heat up the chicken and the flavors complement the texture and fragrance.
It doesn't seem to have the ginger dip that some Hainanese Chicken Rice meals have, but the flavor is all in the rice and that sauce that the chicken is drowned into.
Chug it down with a beer, and life, even for just one moment, becomes satisfying.
Now off to more Singapore adventures!
Related Posts:
Tian-Tian Hainanese Chicken Rice is located at the following places:
MAXWELL BRANCH
Maxwell Food Centre Stall 10 & 11 Singapore 069184
: Tue to Sun ( 10am to 8pm ) Tel : 9691 4852
JOO CHIAT BRANCH
443 Joo Chiat Road Singapore 427656
: Tue to Sun (10am to 10pm ) Tel : 6345 9443
SIMPANG BEDOK BRANCH
12 Jalan Pari Burong (Simpang Bedok) Singapore 488678
: Tue to Sun ( 10am to 9pm ) Tel : 6448 0120
SHENTON BRANCH
3 Shenton Way #02-11 Shenton House Singapore 068805
: Mon to Fri (closed on PH) Tel : 6225 6671
: Breakfast (8am to 10am)
: Lunch (10am to 4pm)
Comment on this and Share it on Facebook!
comments
Powered by Facebook Comments