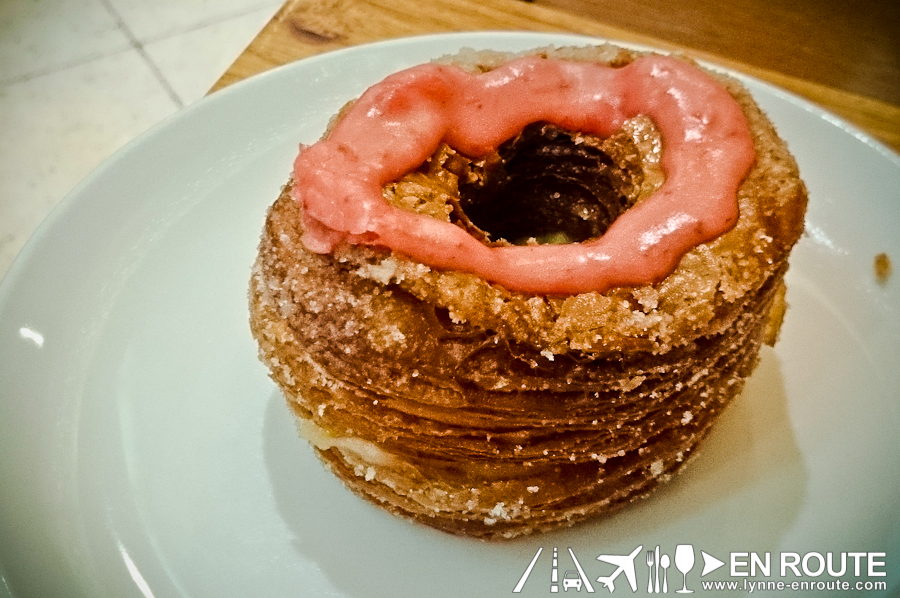 It had a good run.
In the beginning of 2014, Wildflour Cafe announced that its version of the Cronut (Croissant-Doughnut) would take a bow and stop production for now come January 31, 2014. They said, and as quoted from their Faceboook Page:
" It's been a wild, often back-breaking ride of creating frosting and flakiness for this beloved Wildflour staple. But our other pastries have formed a union and complained about the diva-dom of their colleague. Our other pastries want stage time and adoration, too, so we've decided to give it to them.   "
It's a brave, new world out there. Pastries, known to be awfully quiet and content in sitting pretty in their warmed up serving trays, now speak up when they are neglected or do not get as much attention as their other baked brethren.
Out of all the Cronut copies in Manila, sans the five star hotel versions, Wilfdflour had arguably the best version that got a lot of people ordering days in advance for that flaky, buttery, calorific pastry.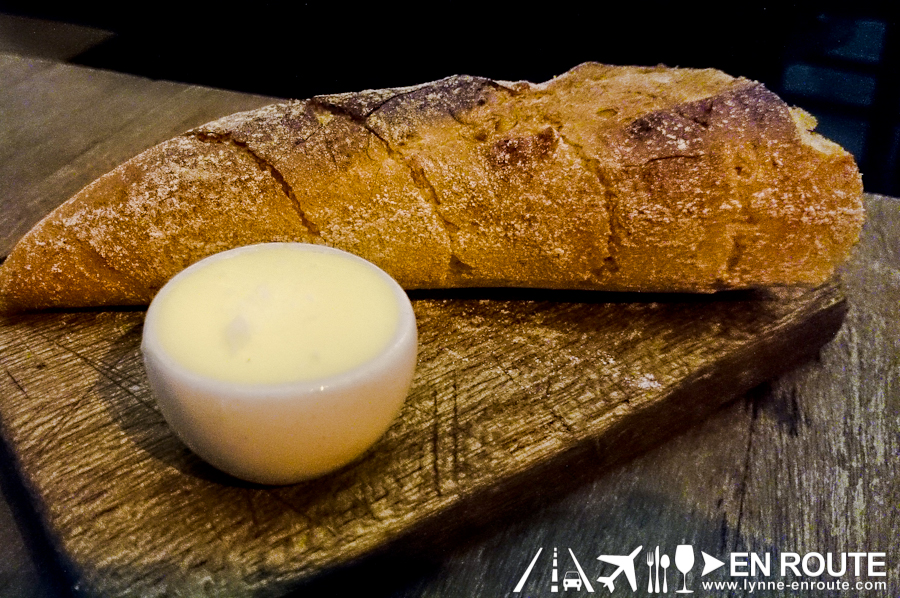 You will have to understand their decision, too. Wildflour believes that their other breads and pastries are worth people's time and hard-earned money also. And they may be right.
A few trips to Wildflour have showed that even the complimentary bread that comes with your meal is fantastic! The crust holds a lot of flavor and keeps the inside relatively moist and tender. Definitely a great way to start your meal.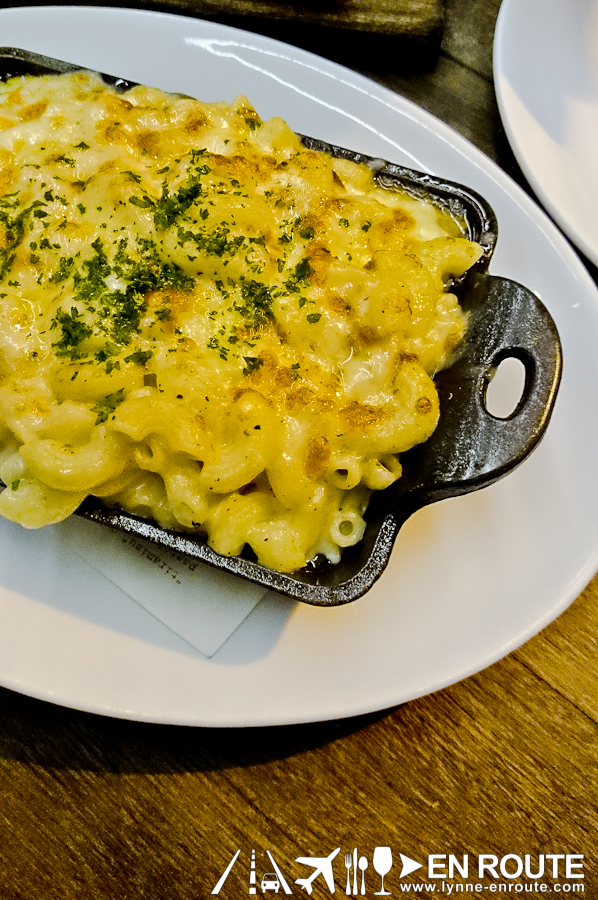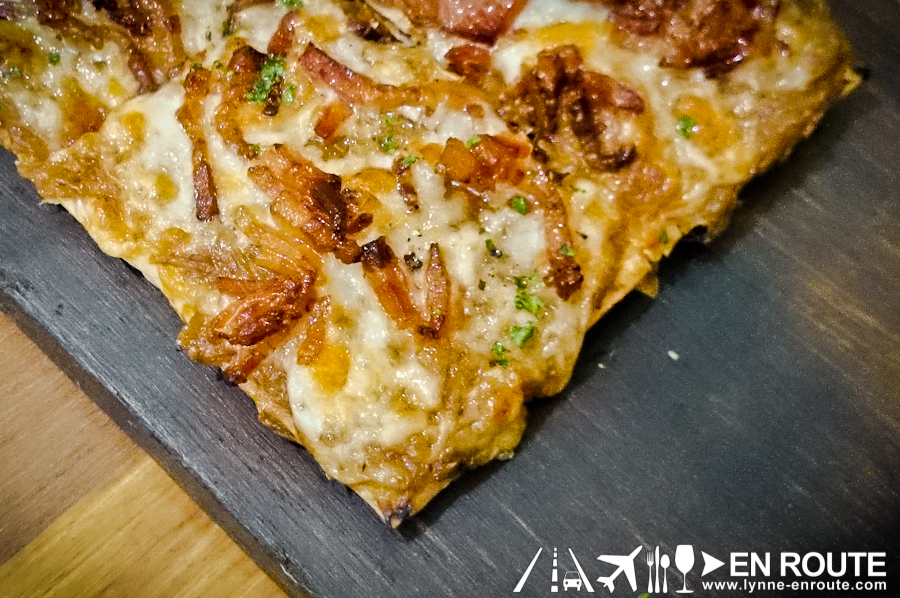 And then you get things like  Tarte Flambe of Caramelized Onions, Bacon, Gruyere (PHP 425.00),  with a crust toasted to a delicate crisp and topped with the balance of sweet, salty, savory bliss.
.
.
Cheese seekers will never be left behind with their version of Macaroni and Cheese (PHP 280.00) filled with gruyere and cheddar goodness.
So here's a toast to their cronut clone. It has been great for Wildflour's Croissant-Doughnut, but what they are trying to say is that while it will be missed, there is more for us to try. If not their main courses, definitely their other pastries.
.
.
Wildflour Bakery and Cafe has two branches as of this writing:
4th ave cor 26th st. Fort Bonifacio Global City, Philippines
Tel. Nos. +632-856-7600
G/F The Podium, ADB Ave, Mandaluyong City, Philippines
Tel. Nos. +632-571-8588
Check out their Facebook Page to know more about them
Comment on this and Share it on Facebook!
comments
Powered by Facebook Comments