Without a doubt, summer is on searing mode in Manila.
It's no wonder people flock to the malls more than ever. Serving as some sort of air-conditioned parks, malls in the Philippines like that of SM Aura provide entertaining real estate at comfort cooling temperatures.
Still, some look for that extra kick in cooling down. Places like Bono Gelato act like some sort of beacon pinging out a signal that they are open for those needing some cool, creamy treats.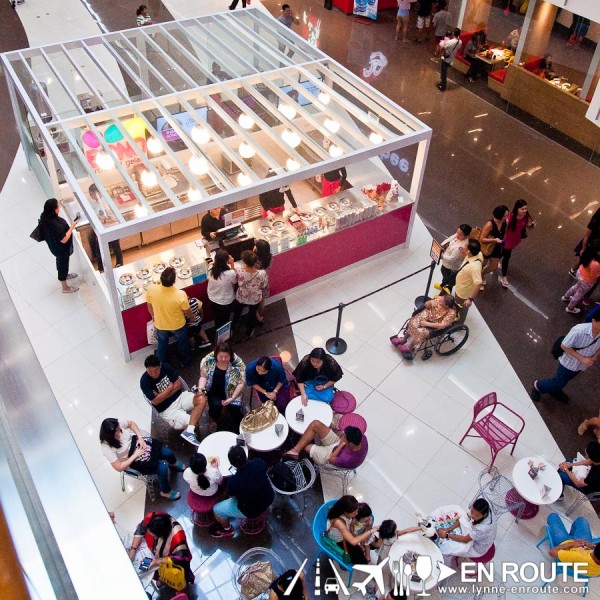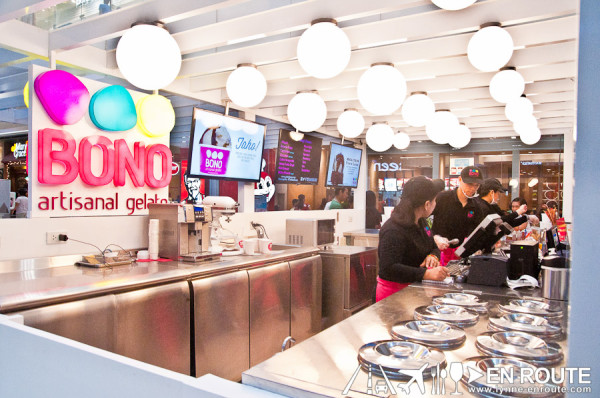 Bono has been the go-to gelato shack of those who are in the know in Manila. It's locally grown, but the knowledge from making good gelato is acquired from the best practices in the world. It is the best gelato in Manila, and no one even comes close.
What makes them great as well is that there is an ever-changing menu incorporating some studies in flavors, and that gives them a great cycling selection depending on the season.
And for the summer season, it has to be refreshing and fruity, with some flavors paying homage to classic Filipino coolers.
Take their Buko Pandan. With some eavesdropping into other people's conversations when lining up, this is their most popular one for this summer heat. You cannot go wrong with the tried and tested flavor of coconut mixed with the caramelized-like sweetness of pandan.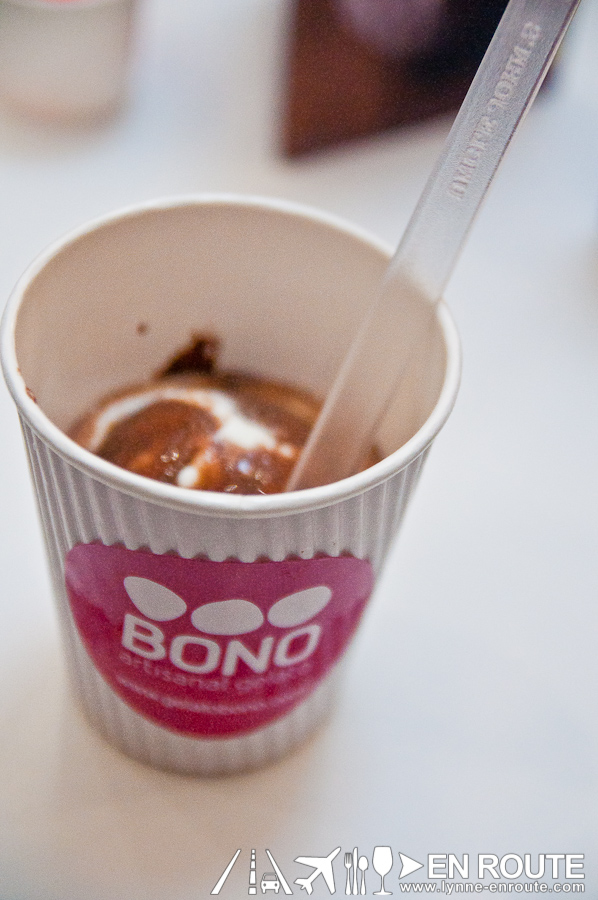 Adventurous ones like writers for this blog who seem to be attracted to the scent of alcohol will go for the Mango-sake. Once in a while, Bono works with liquor, sometimes using a reduced version of Don Papa Rum as a syrup (we use it quite often for cocktails, too). The mango is soaked in sake for a good couple of days so it sinks in there real good. The taste in unmistakable. Oh. It goes without saying this is for 18++ years old only (Now there's something new. A gelato shop requiring you to ID yourself for proper age indulgence).
And for those that like a classic fudge-ice cream combo? Get a Molten Brownie Sundae. Smoking hot brownie at the bottom, topped with a vanilla bean gelato, finished off with a drizzling of hot chocolate fudge sauce. Mix it up well.
Some people go for halo-halo, some go for fruity drinks. And then there are those who accept nothing more than a well scooped cup of the best gelato in Manila. It's got to be Bono Gelato.
Bono Artisanal Gelato has a few branches as of this writing:
G/F The Podium, ADB Avenue, Ortigas Center, Pasig City, Philippines
2/F SM Makati, Philippines
LG/F SM Aura Premier, Fort Bonifacio, Taguig City, Philippines
G/F SM Megamall Fashion Hall
Comment on this and Share it on Facebook!
comments
Powered by Facebook Comments