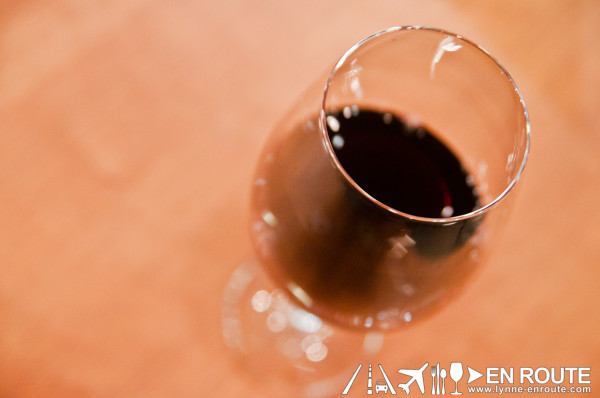 When the word "Lush" was being researched for this post, this is what Google gave as the formal definition: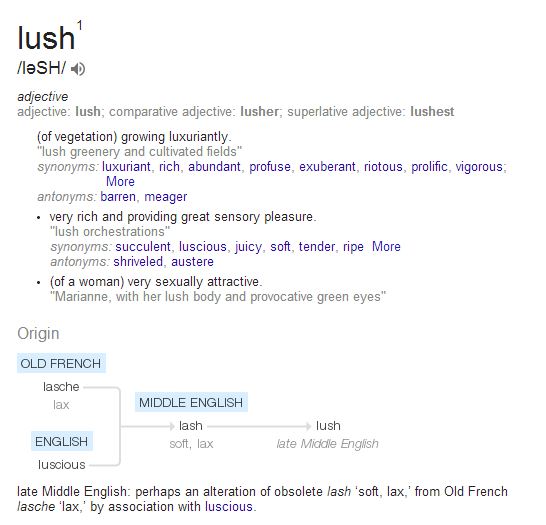 And then there was the informal one: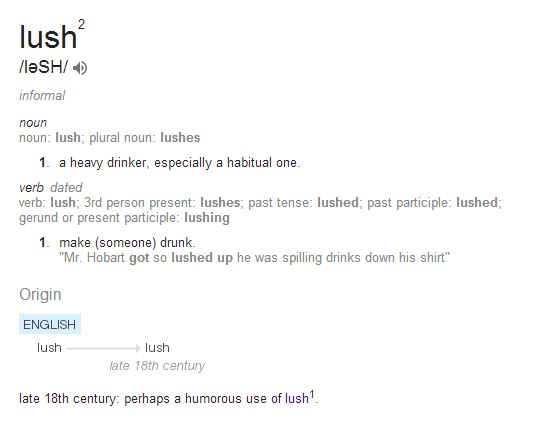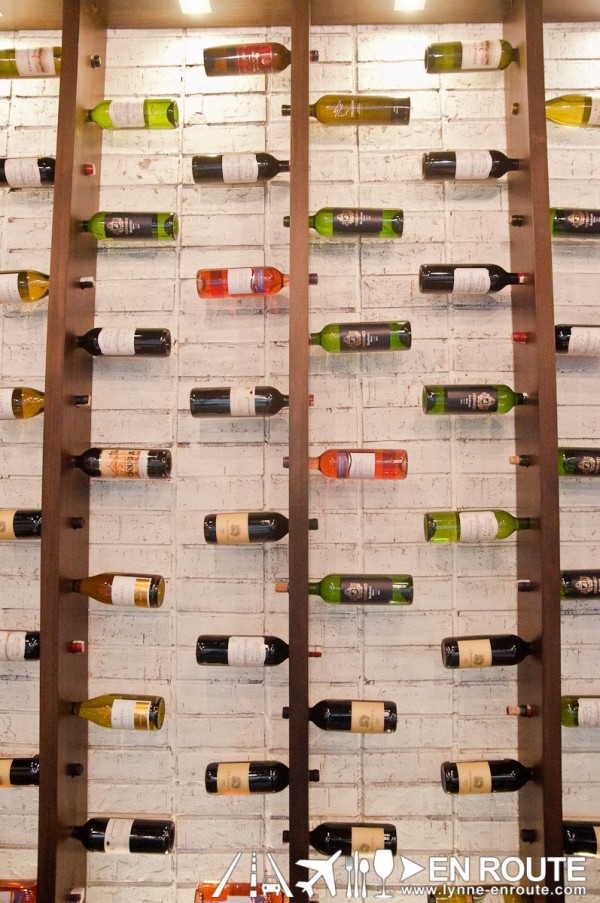 We will be focusing on the latter, particularly its use on the word "Lush Hour"
Given some flexibility of defining this term, Lush Hour is now personally defined as a period of the day where you can drink as much as you want well curated wines and beers and carefully crafted cocktails presented by the people of Mesclun…
… and all of that for PHP 490.00. Basically it is Mesclun's Happy Hour.
Now, placing that price point in the setting of either the Linden Suites, their Eastwood Branch, or in Serendra in Fort Bonifacio, then 490 bucks for drink-all-you can sounds quite a bargain.
To demonstrate, here is how you may want one Lush Hour Night to go with some friends: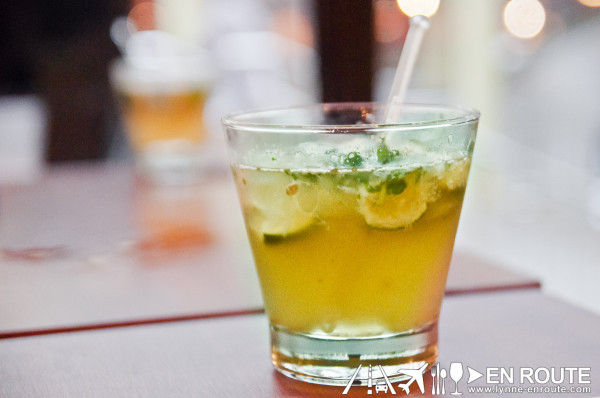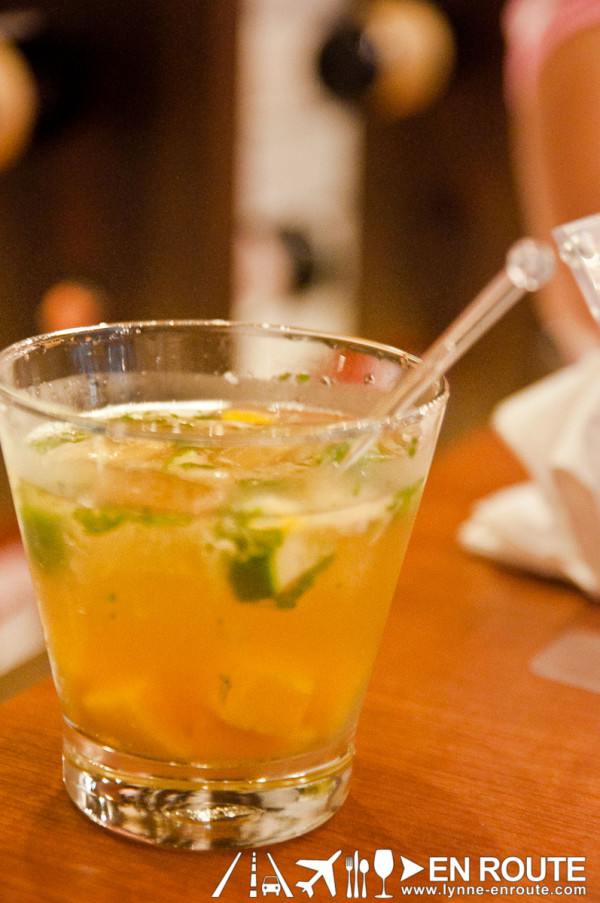 You get to Mesclun at 5:00pm, Lush Hour begins. It's scalding hot and humid in Manila. You need to cool down with something citrusy and refreshing, so you begin with a glass of Ginger Caipirinha. It's like a mojito, but uses cachaca (a rum from Brazil), and no mint. That ginger gives a thirst quenching finish. You can't just have one. Just like that, aren't you glad it's drink-all-you can?
Oh, but you want that minty flavor? There's a Mango Mojito that brings a sweetly Manila inspired flavor. Snack on those mango chunks.
.
Oh wait, maybe it is best to get some Lush Hour munchies. Maybe their famous Buffalo Balls (PHP 315.00) or those exquisite Mushroom Duxelles (PHP 395.00) . They also go well with either a Heineken or a San Miguel Premium Malt Beer, both part of what you can get during Lush Hour as well.
You're done with the first few, and it's around 6:00pm. Time to kick it up a notch.
Margaritas, anyone? You can pick from either the original lime recipe, or go with sweeter strawberry flavor. Slushy from blended ice, the sudden almost brain-freeze sensation is what beats the Manila heat.
That and partnered with a Shrimp and Anchovy Flatbread (PHP 295.00). You have to balance that sour tequila punch with some salty chasers after all.
That flatbread not heavy enough? You can follow it with a Four Cheese Pizza (PHP 345.00). It's strong, sharp flavor may cut through everything else, but it is a good way to be primed up for your next set of drinks…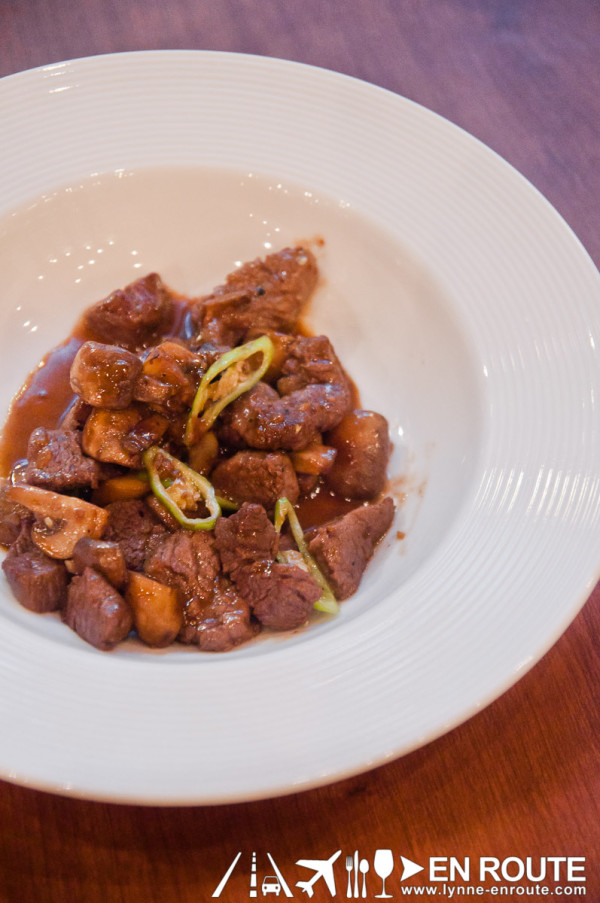 … Wine.
Yep. There are a few reds and whites that are available for drink-all you can as well. Heck, you can even start your Lush Hour with this if you want! Maybe a red wine with a Blue Cheese Salpicao (PHP 525.00)…
…or why not a cheese and cold cuts platter (PHP 845.00).
The blue cheese is not much tasted as the worcestershire domintates the salpicao flavor, but you cannot go wrong with that platter of cheese and charcuterie.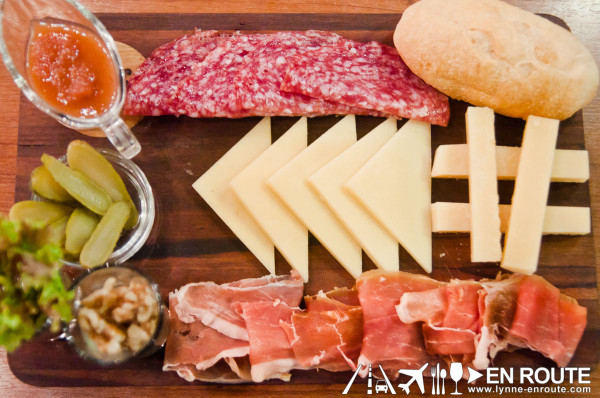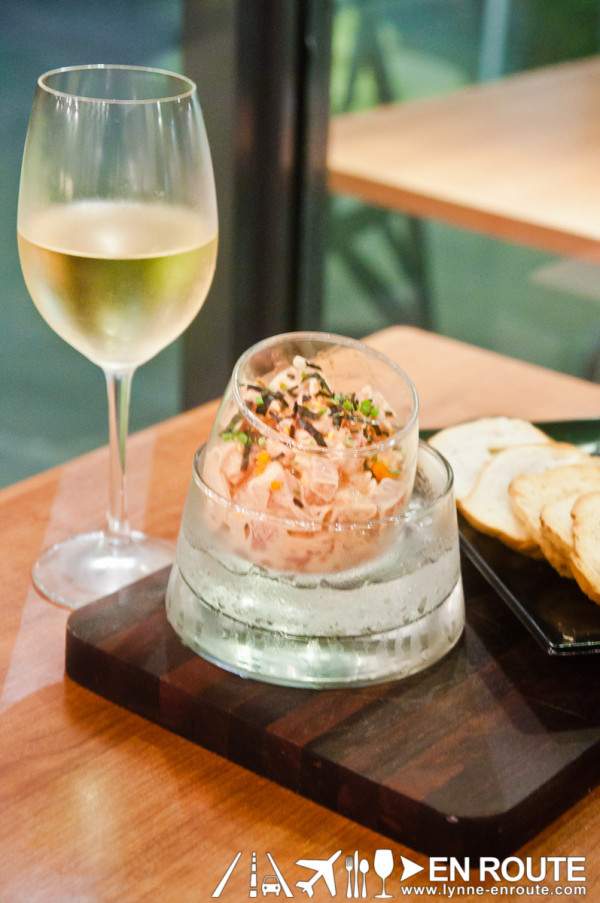 And if you are for white wine, you will want something from the sea, like the Hawaiian inspired dish named Andre's Poke (PHP 345.00). Raw tuna dish mixed on Sriracha mayonnaise, sesame oil, and dried nori. Down that white wine as you take a lump and top it on toasted bread.
And for something more exquisite… Escargot (PHP 345.00). Swimming in butter and garlic, these delectable tidbits are best with that freshly baked bread that comes along with it.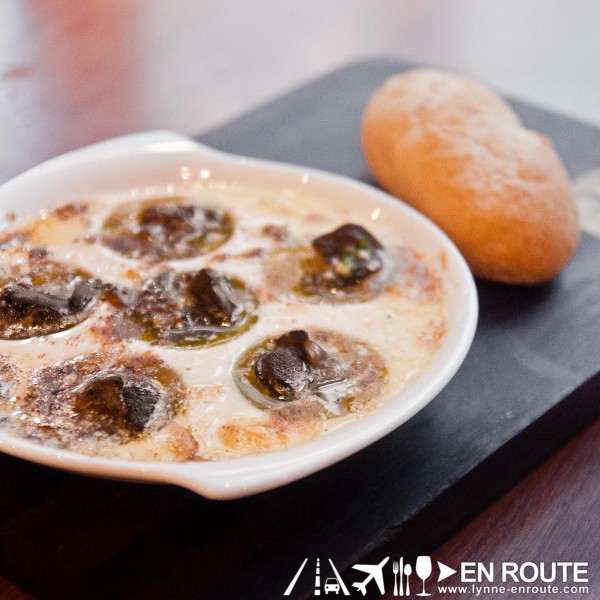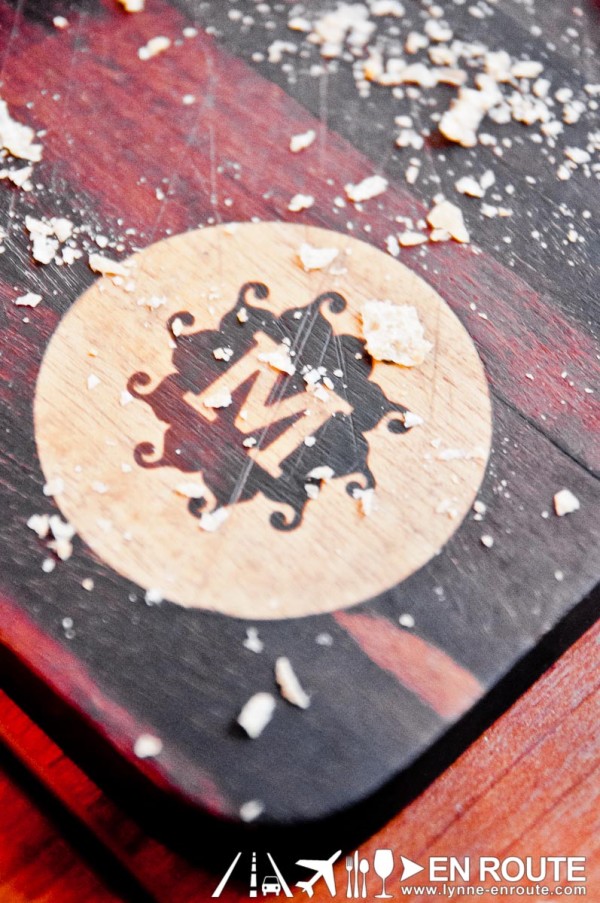 It's just a little bit past 8:00pm, and you are now, in the slang term, lushed up. But you would never have wanted that weeknight to go any other way.
Mesclun's Lush Hour is every weekday from 5:00pm to 8:00pm. This is available in Mesclun in Linden Suites, Mesclun Bistro in Eastwood, and Mesclun in Serendra
Comment on this and Share it on Facebook!
comments
Powered by Facebook Comments