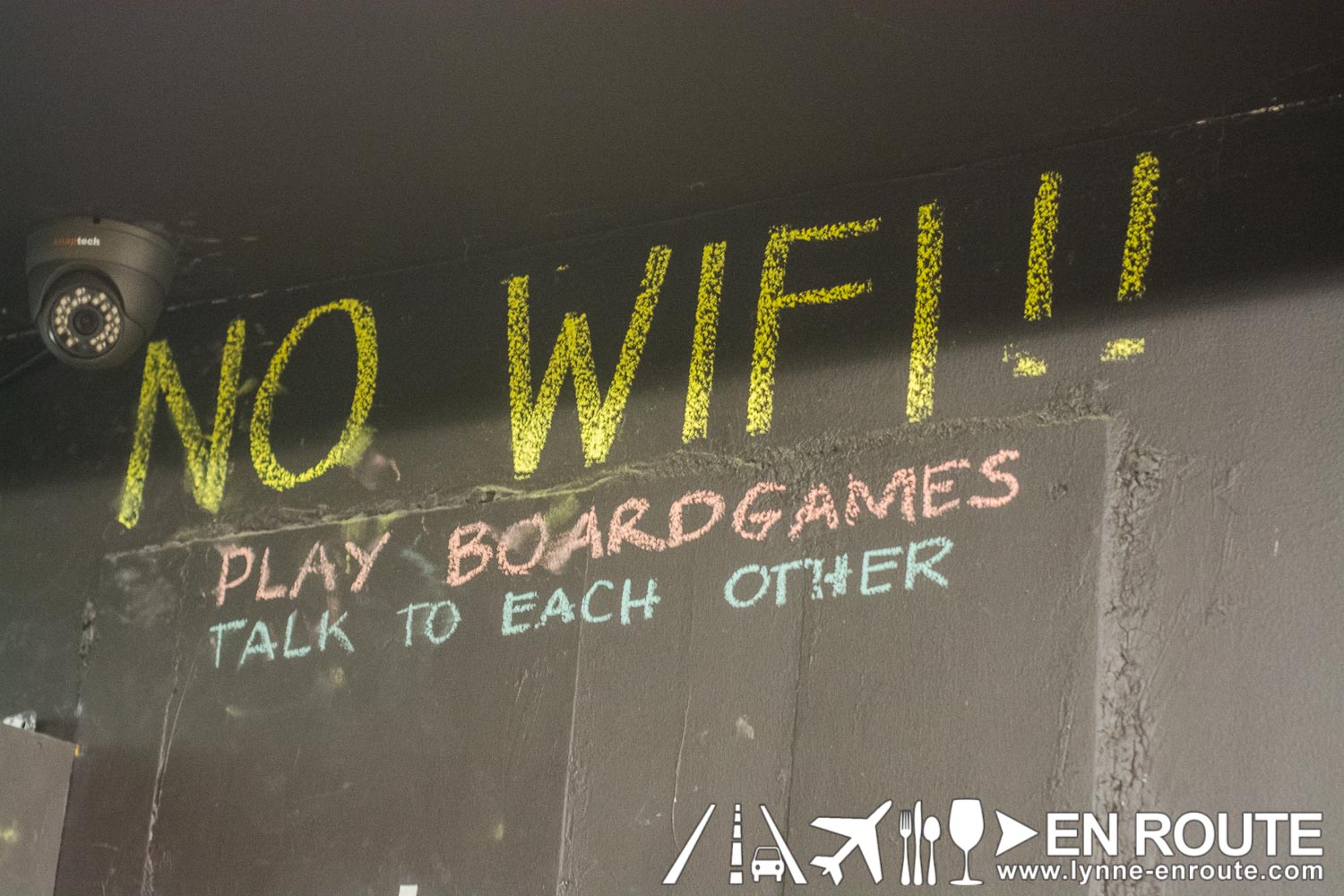 In a population that can never imagine itself without WiFi, you will think this poster is a sacrilege.
But such a place that posts it exists, and after a few hours of good food, drinks and fun with friends, you will thank them for it.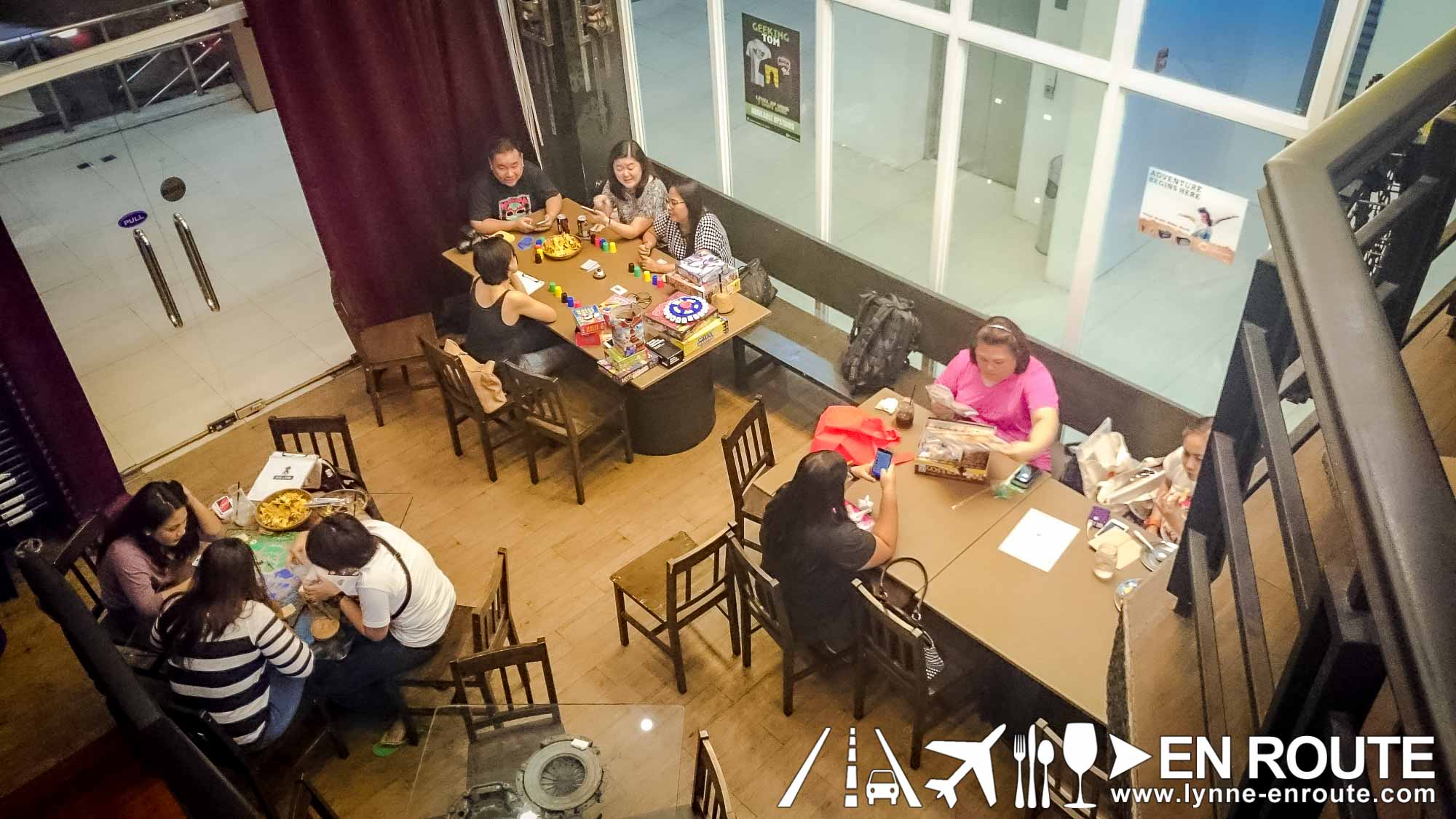 Come to think of it, Dyce N' Dyne is quite ahead of the curve. A recent study suggested that people have slowly taken a digital detox to begin to immerse themselves to the real world. In this case, though, into a whole new reality of board and card games.
And Dyce N' Dyne is more than willing to keep you within its own realm, as it presents dozens upon dozens of board and card games, updated occasionally so that you look forward to stepping into a new world every time you visit.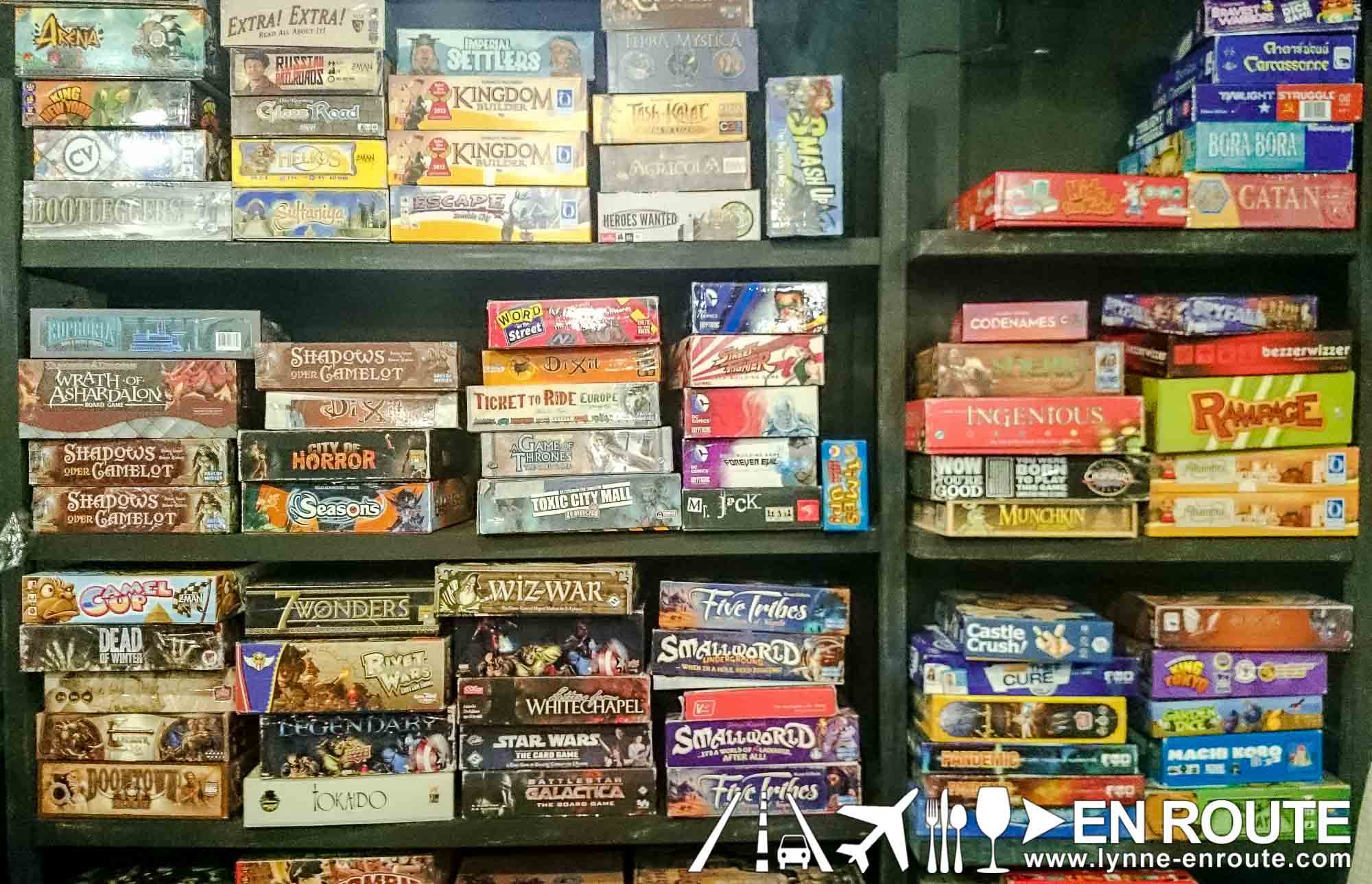 Accompanying you in this journey, a menu of comforting food.
For those who have been to Vyne in Fort Bonifacio, you will find the food in Dyce N' Dyne is familiar in style, as they were the consultant for their fares. You will find one that will suit your fancy as you begin to go through board game after board game: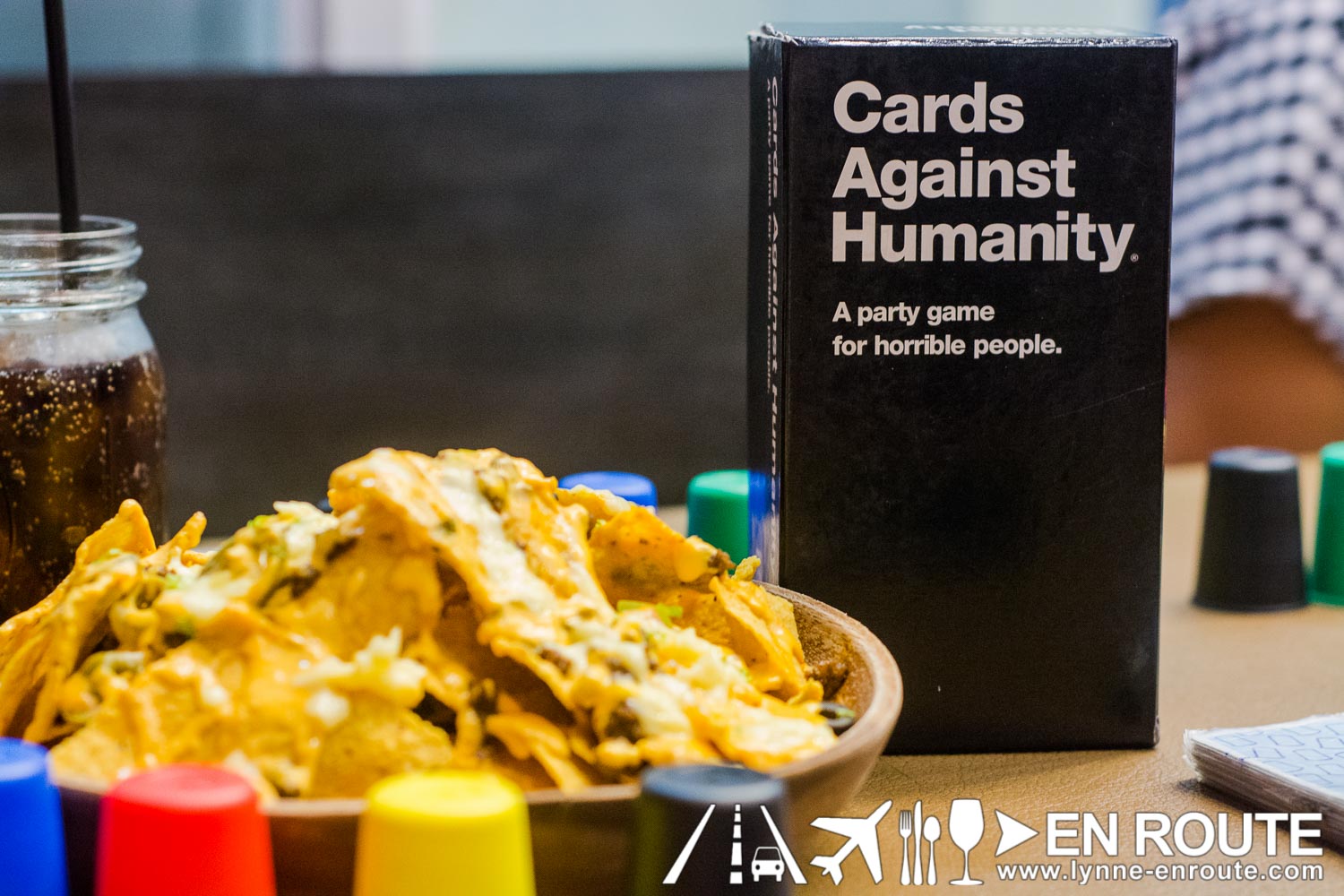 Starting off with the Nachos Against Humanity. These bar chow named after this new card game made for the perverse adult in you. Yes. Board games never meant it was all for kids.
As you admire Didi, their android inspired squid mascot, grab another game and then some more snacks: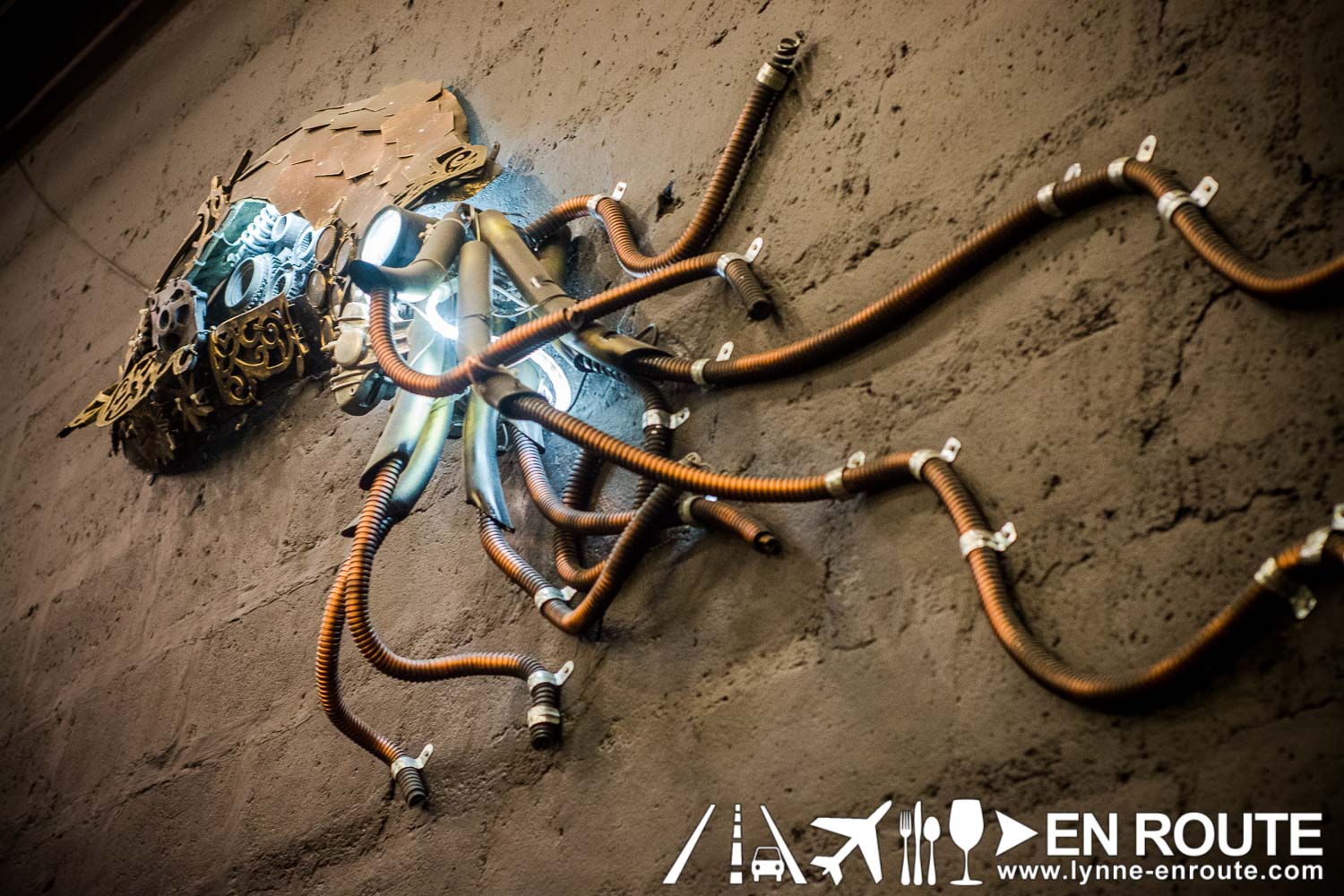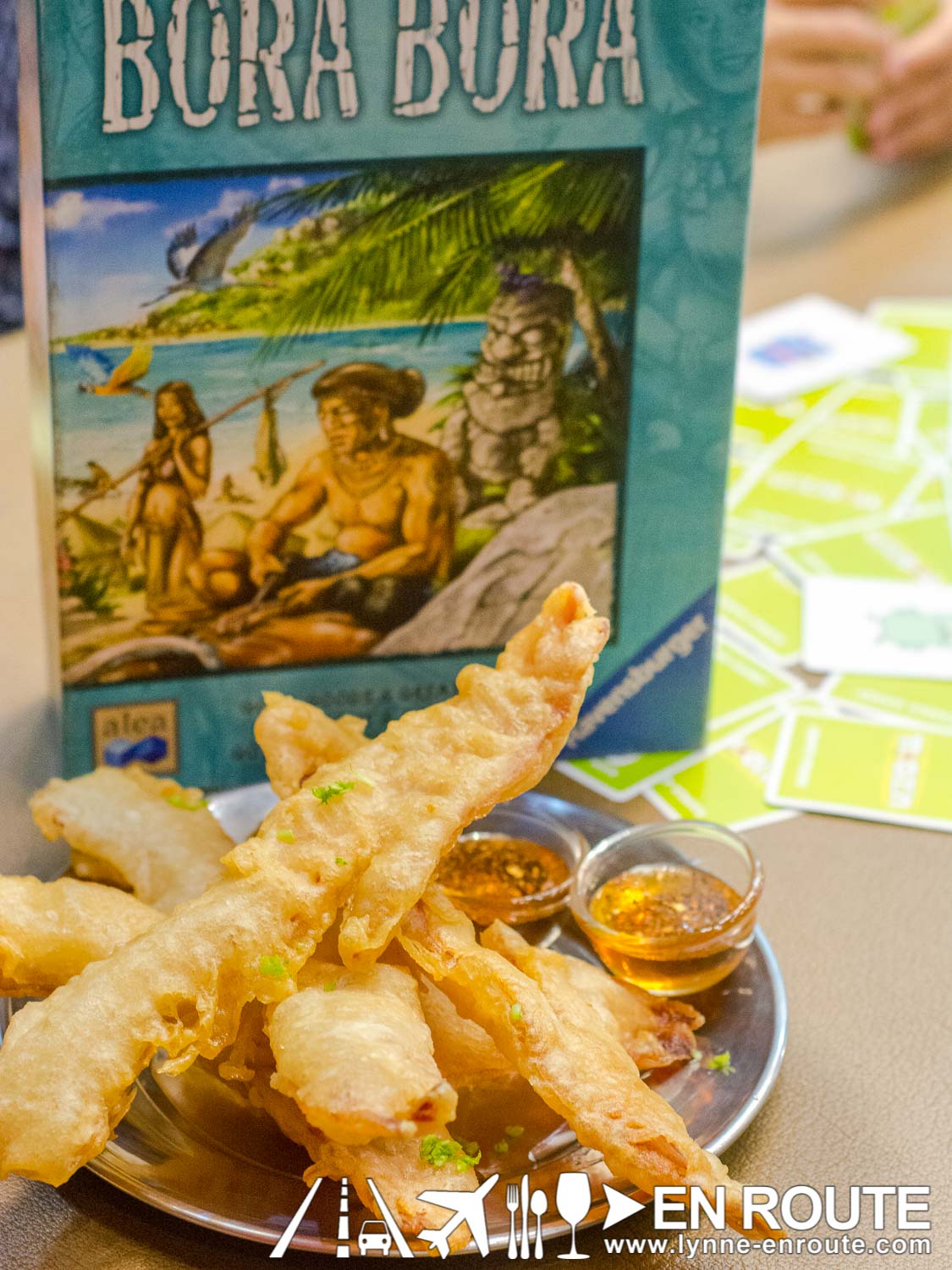 Like some Bora Bora Bacon Tempura.
This one can get a bit cloying if you don't eat immediately and turns cold. After all, fat fried in more fat and carbs does sound clumpy. Have it with its sweet honey dip to balance it off.
Other snacks worth your while are some Munchkin Sliders and Legendary Grilled Cheese. Finger foods are great to eat when playing board games as you get their board and card games messy and oily with fun. Don't worry. They don't mind.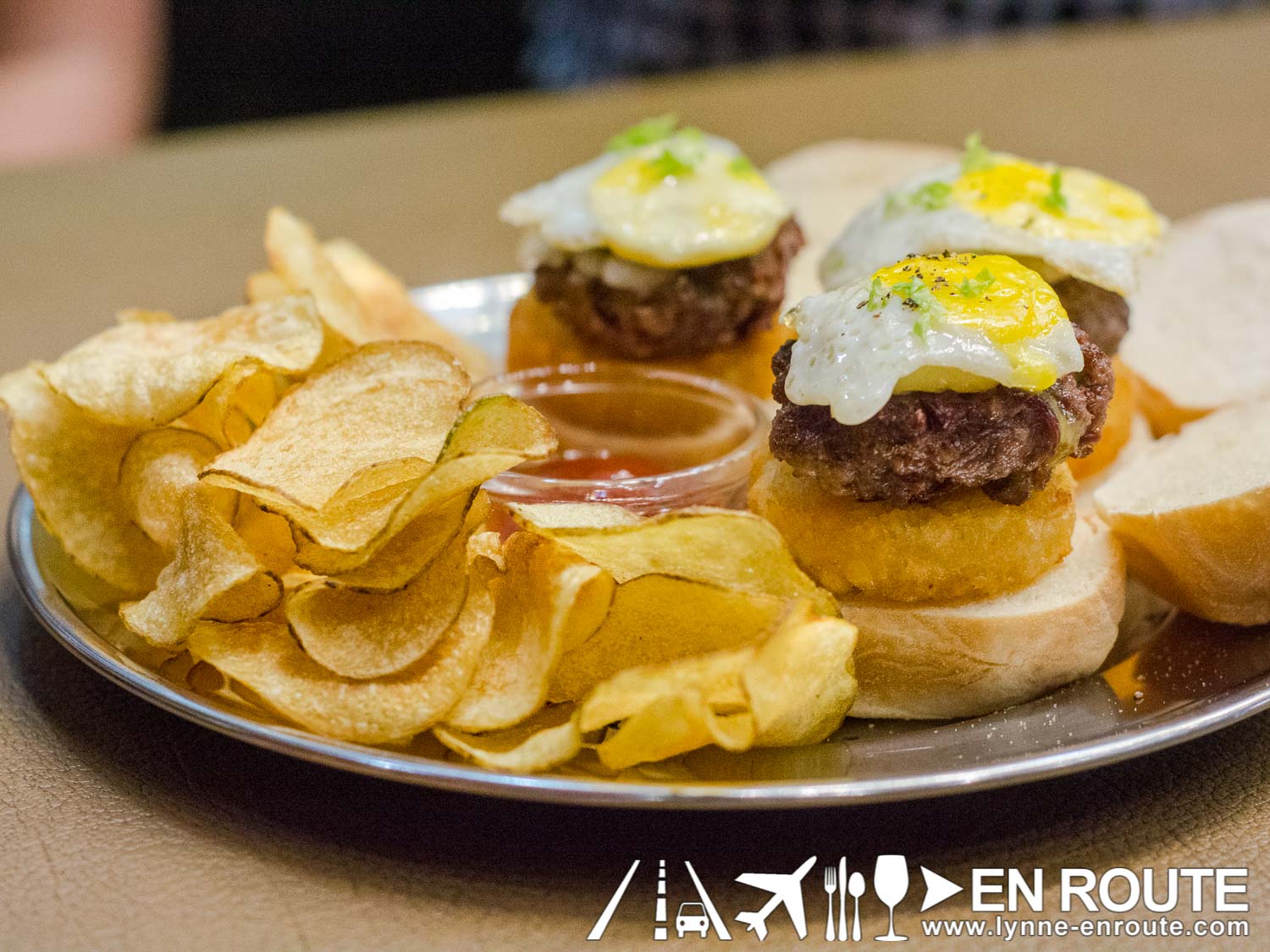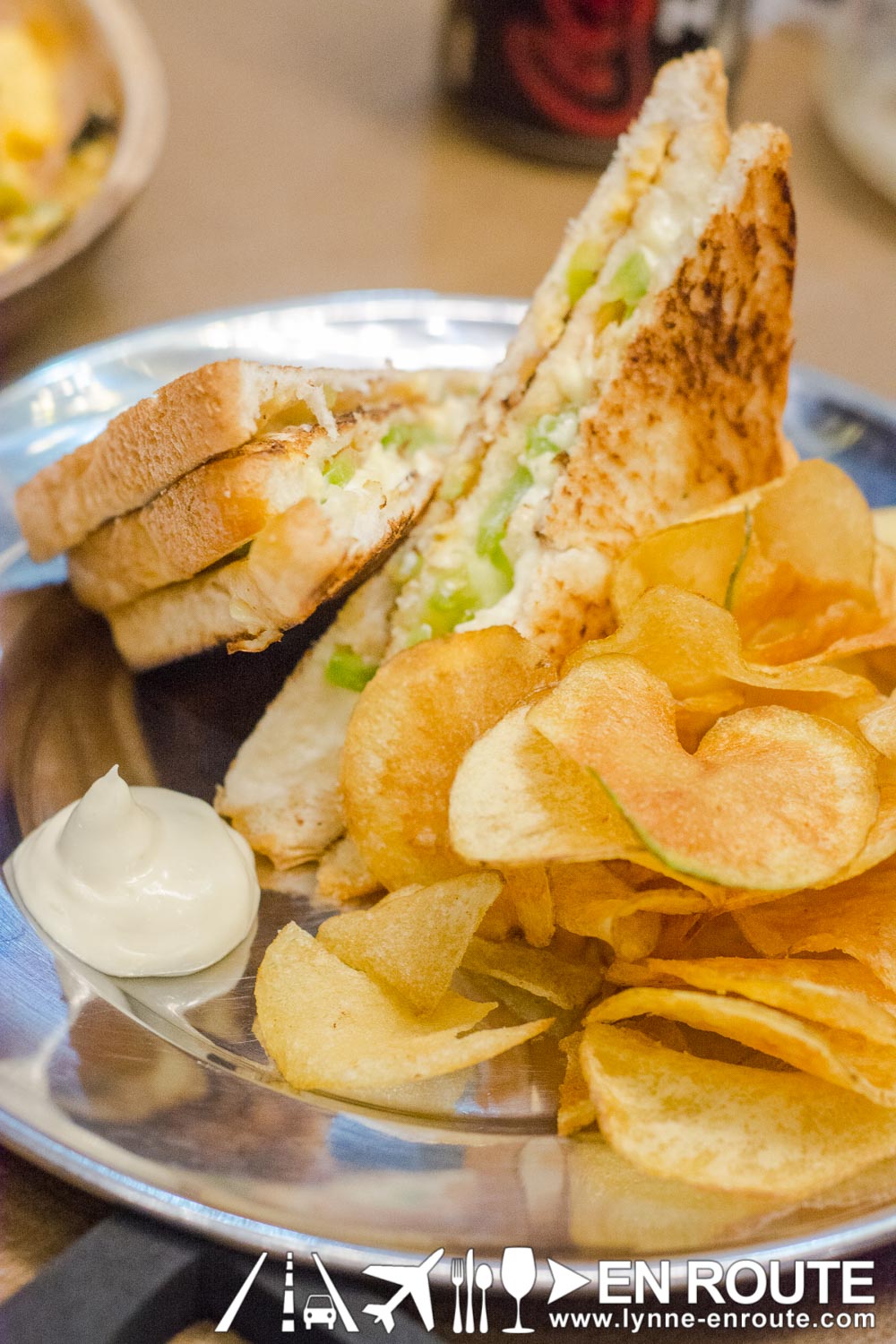 But if hunger does strike you and the big guns need to be called: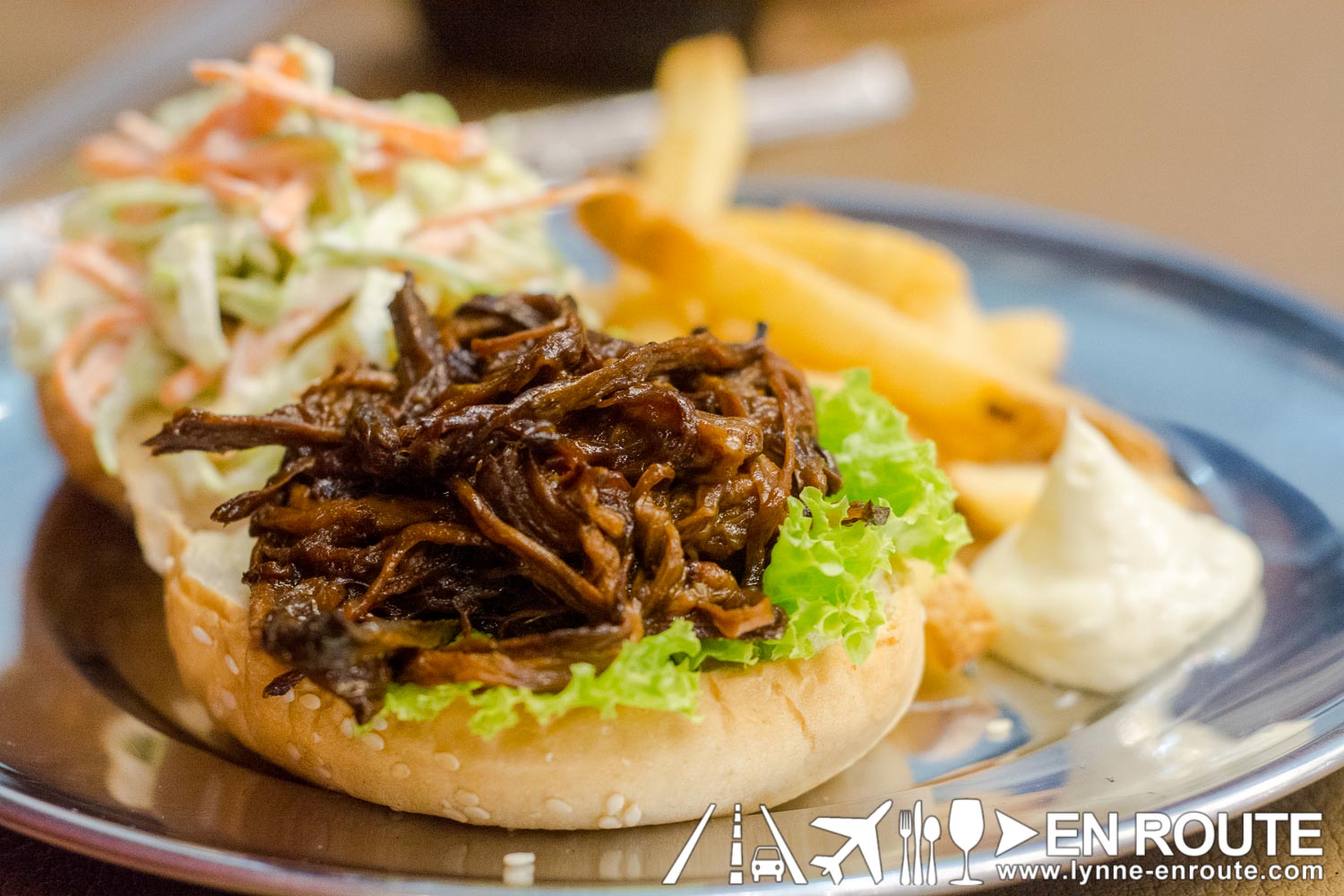 Bigger than the sliders, the Mysterium Pulled Beef Burger is the answer when you are breaking up a sweat being all competitive in winning the games. And for some Southern Comfort? Chicken Fried Steak. This is reminiscent of the old southern states of the USA recipe, that the other only one that comes to mind is the one from Ozark's in Baguio City.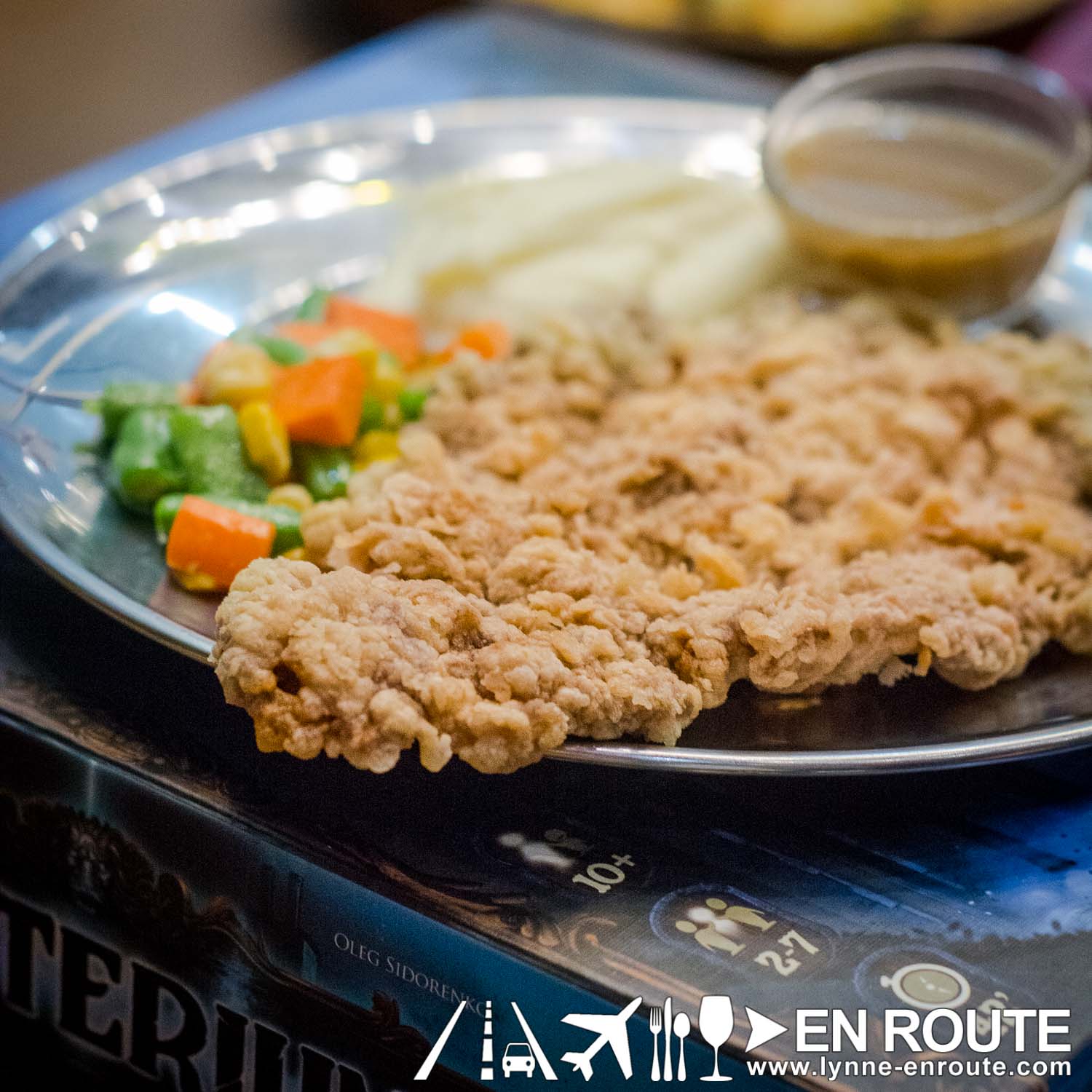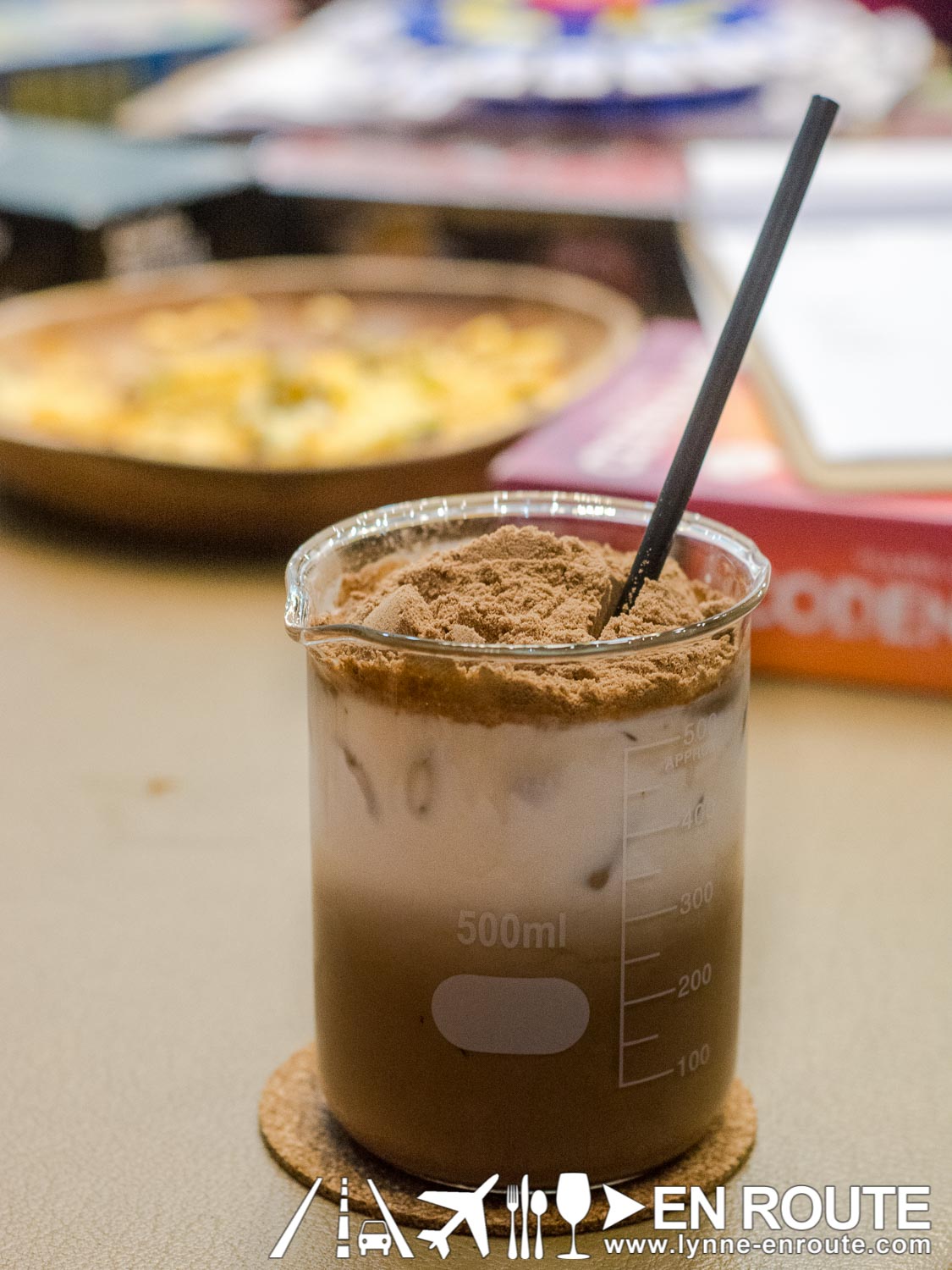 Wash it all down with something sweet. A Milo Dinosaur, perhaps? You are reminiscing the guilt-free fun of childhood memories anyway. What better way than through a cold glass of Milo, topped with even more Milo for you to scoop and eat, or mix for an even creamier burst of flavor?
These board game restaurants are beginning to sprout, as it has come to the realization of many that indeed, the best way to know your friends more is when you begin to play something that is as mundane as a Monopoly Board Game. Dyce N' Dyne will be there to be the medium for such togetherness, with some snacks to boot, too!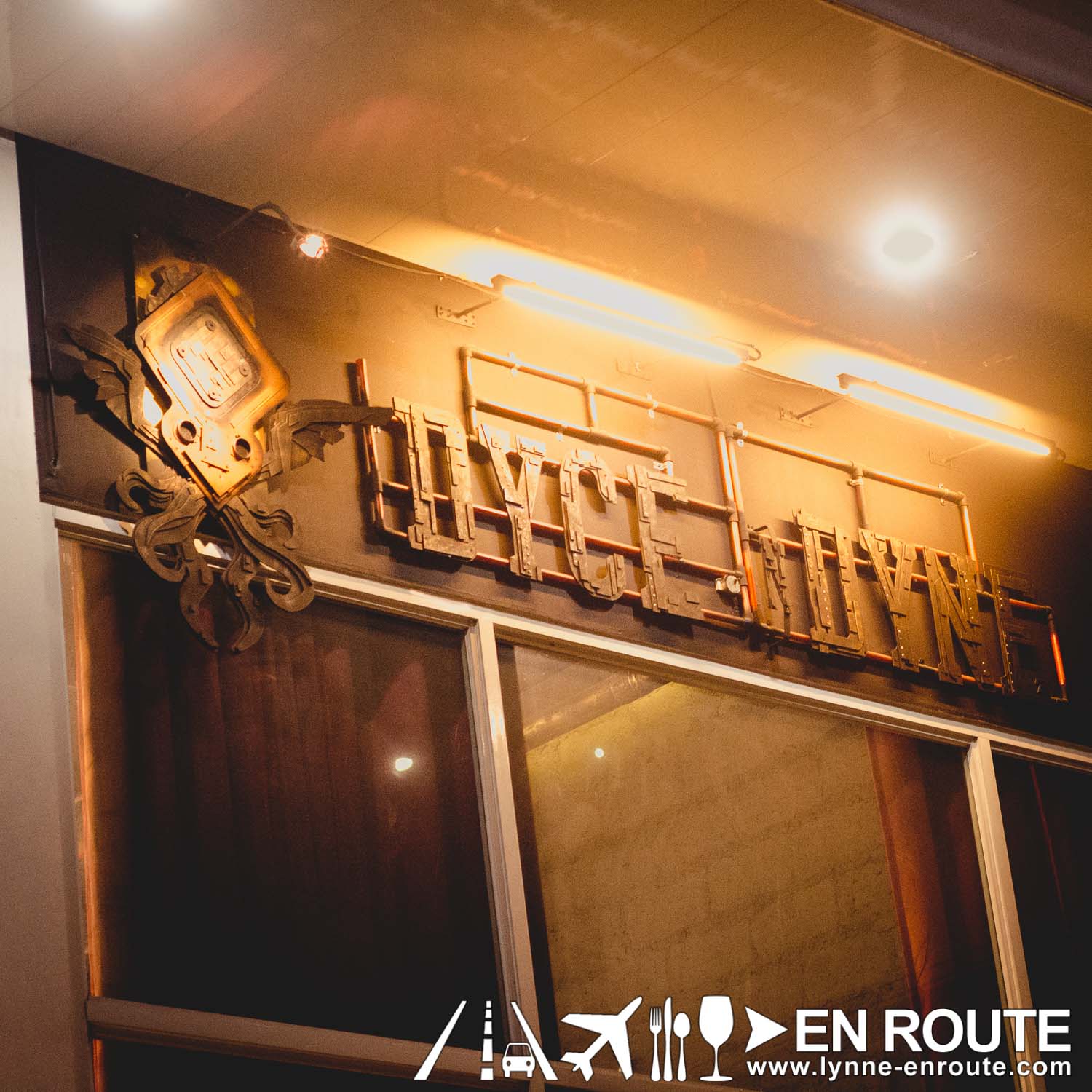 Dyce N Dyne is located at Unit #3 ground floor of Rosemarie at Elements building, Pasig Boulevard, Pasig (across Seaoil gas station).
Tel. Nos. +639906-307-8465
Comment on this and Share it on Facebook!
comments
Powered by Facebook Comments