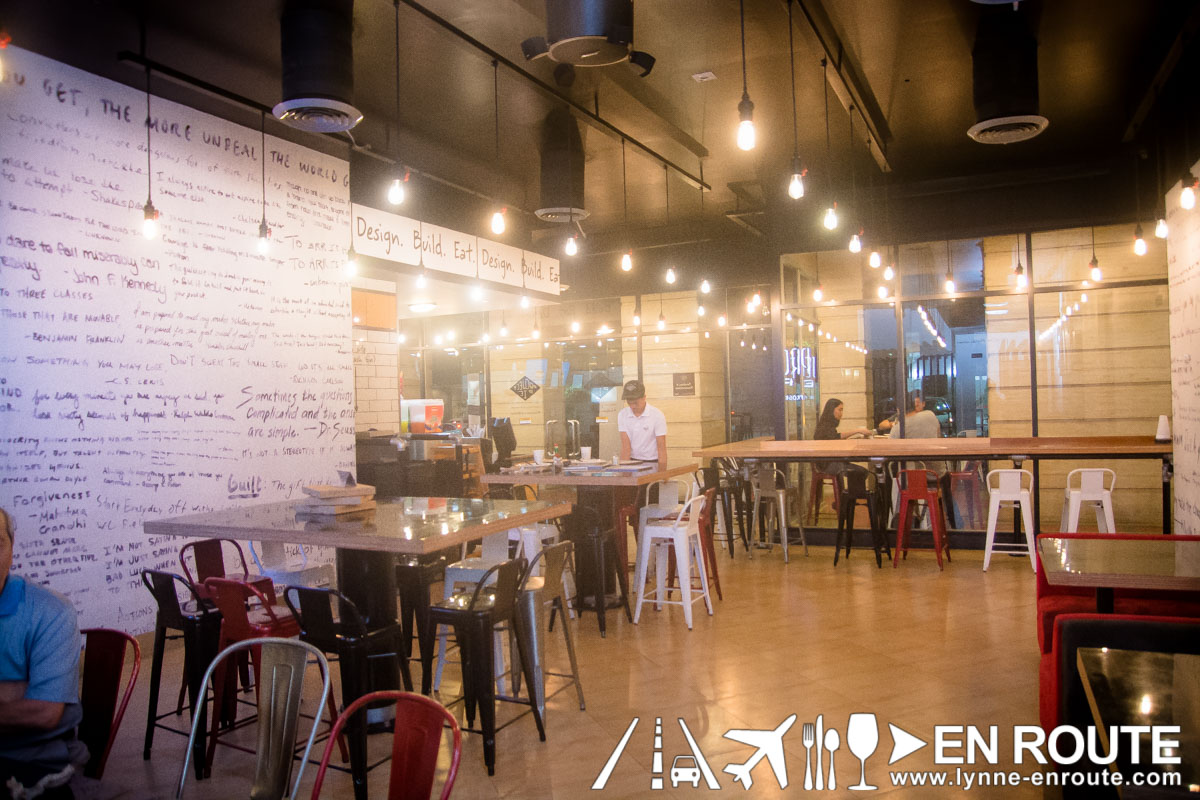 We are late to this party that have thrown a lot of raves for Project Pie.
Launched a few years ago, Project Pie promised that it would bring in the idea that it can customize your pizza toppings to your heart's content. With toppings giving you so much permutations on your pizza, how can it go wrong?
Many friends have raved about it, but another one tipped about this new promotion for their Awesome Foursome Set:
Two build-your-own pizzas
One Caesar Salad
One Primo Meatball
Four drinks
One Dessert Pizza
All for PHP 899.00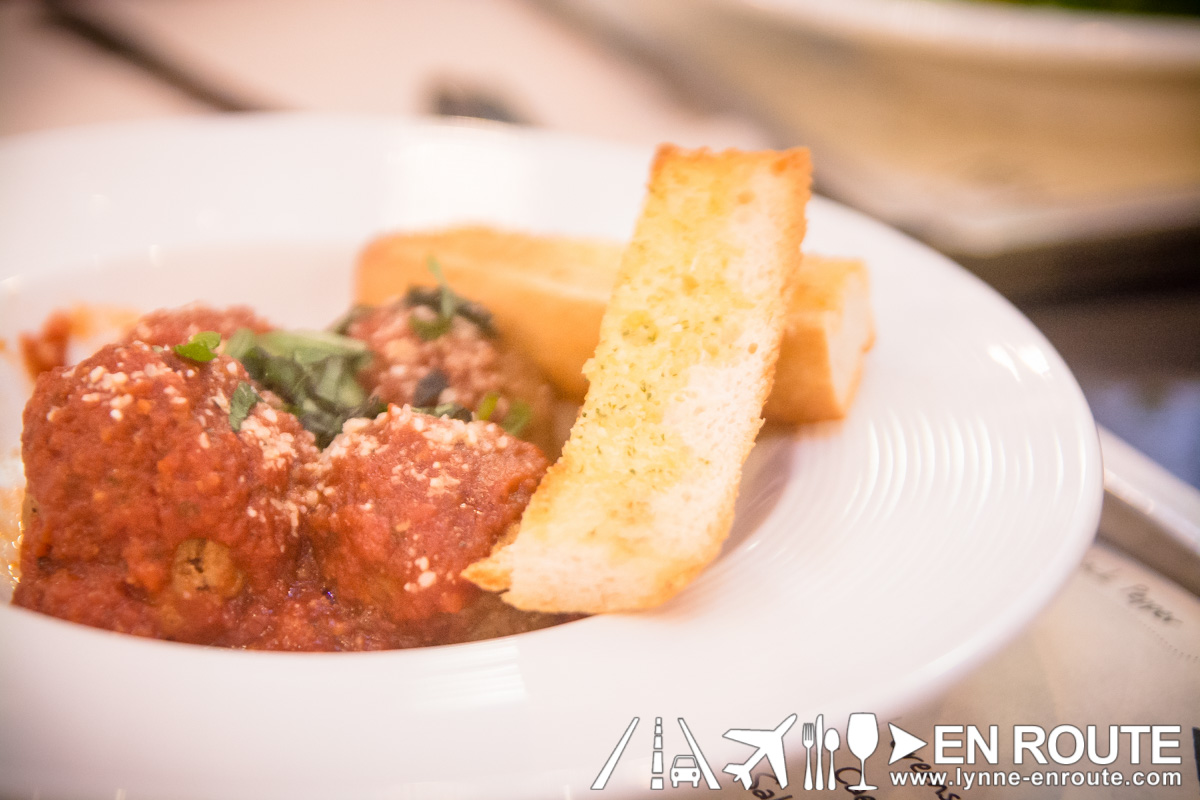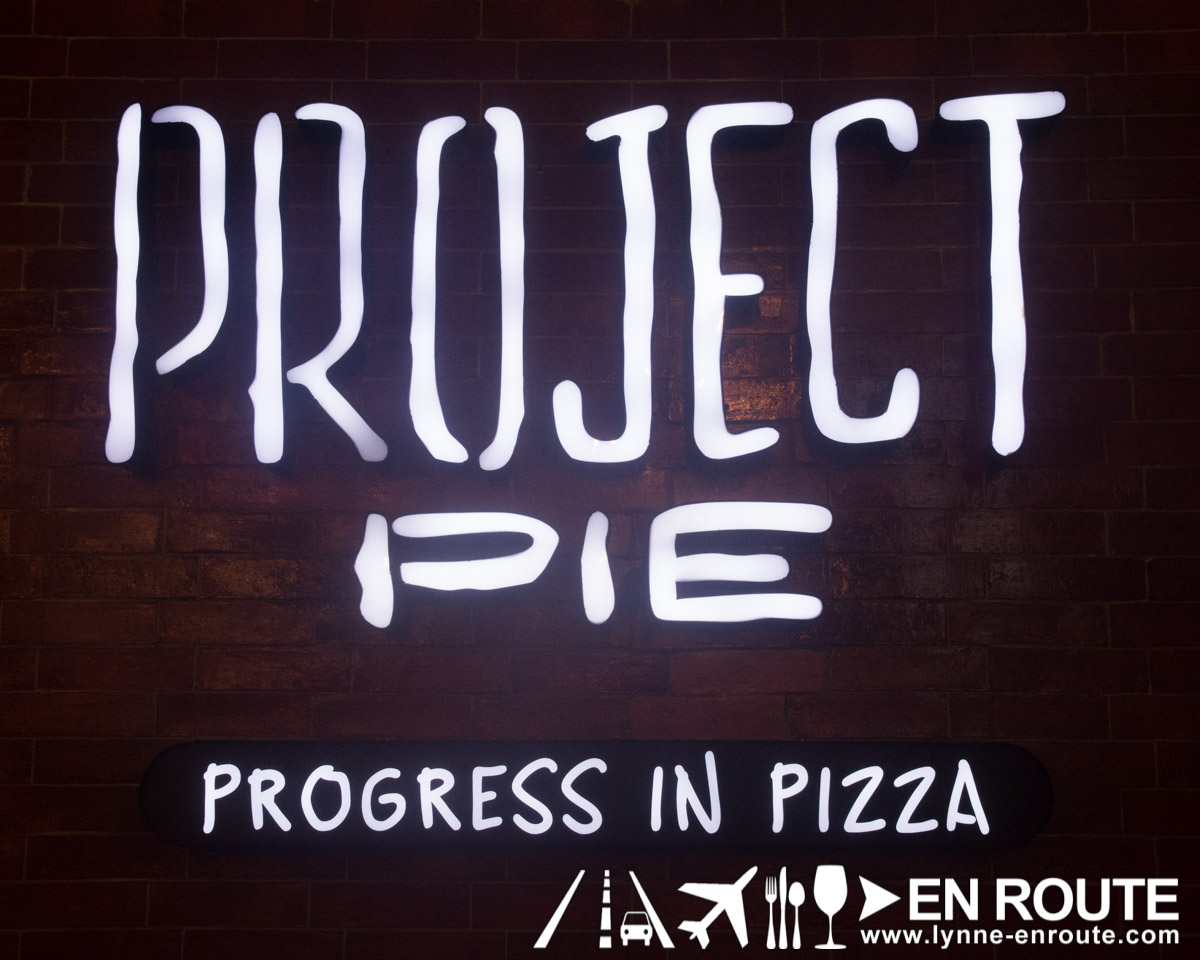 Sounds like a good plan for a light dinner for four in the family!
And this is when we begin to regret not having gone to a branch sooner.
This joint makes good pizza with no pretensions.
(Related: Everything Pizza)
In a pizza, the crust is king as it brings the whole ensemble together. They got those thin crusts well down pat, cooking it in an oven that ensures a good surface char yet maintaining the bite and texture.
Ingredients are fresh, too!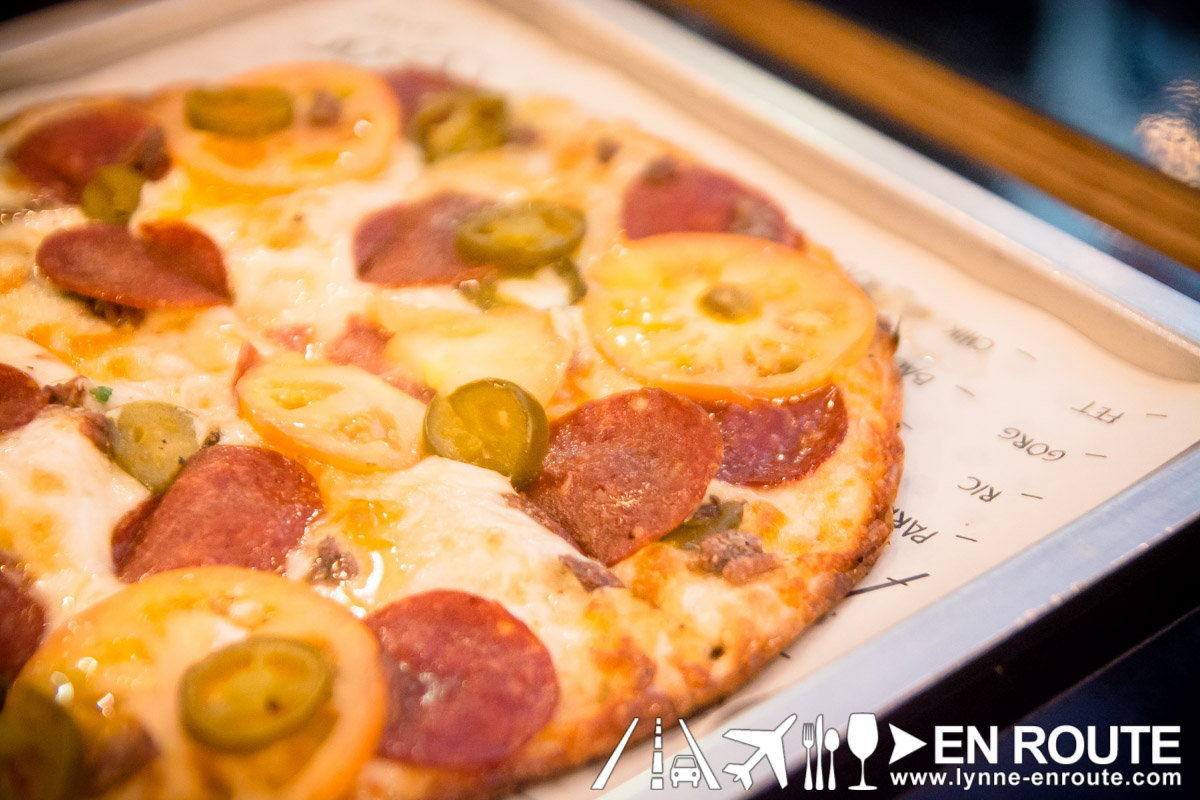 A classic pepperoni pizza was jazzed up with fresh tomatoes and jalapeno for a nice kick. What a way to start the evening.
And then a chicken pizza drizzled with barbecue sauce and cilantro. This one went well with a cold beer, or their refillable peach iced tea. What is evident here is that while you specify the kinds of toppings you want in the pizza, the people making it know the ingredients well that they can balance the flavors out by placing the right portions.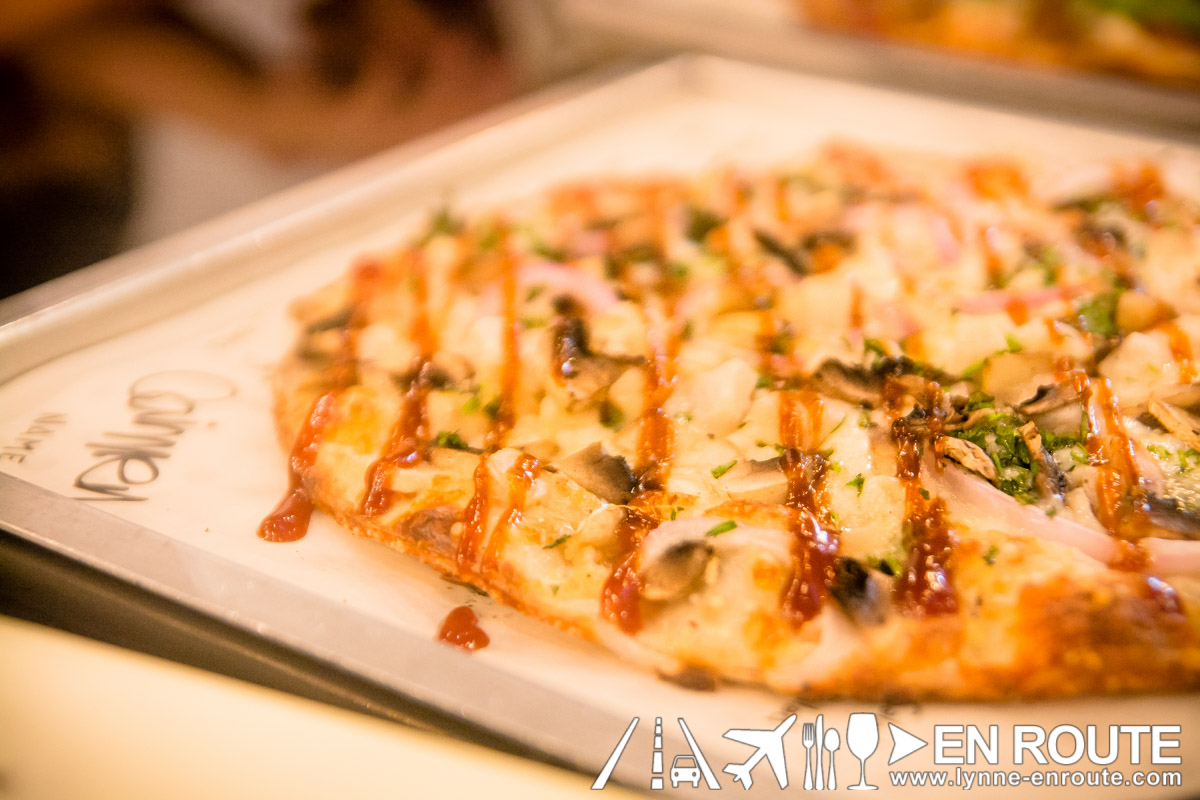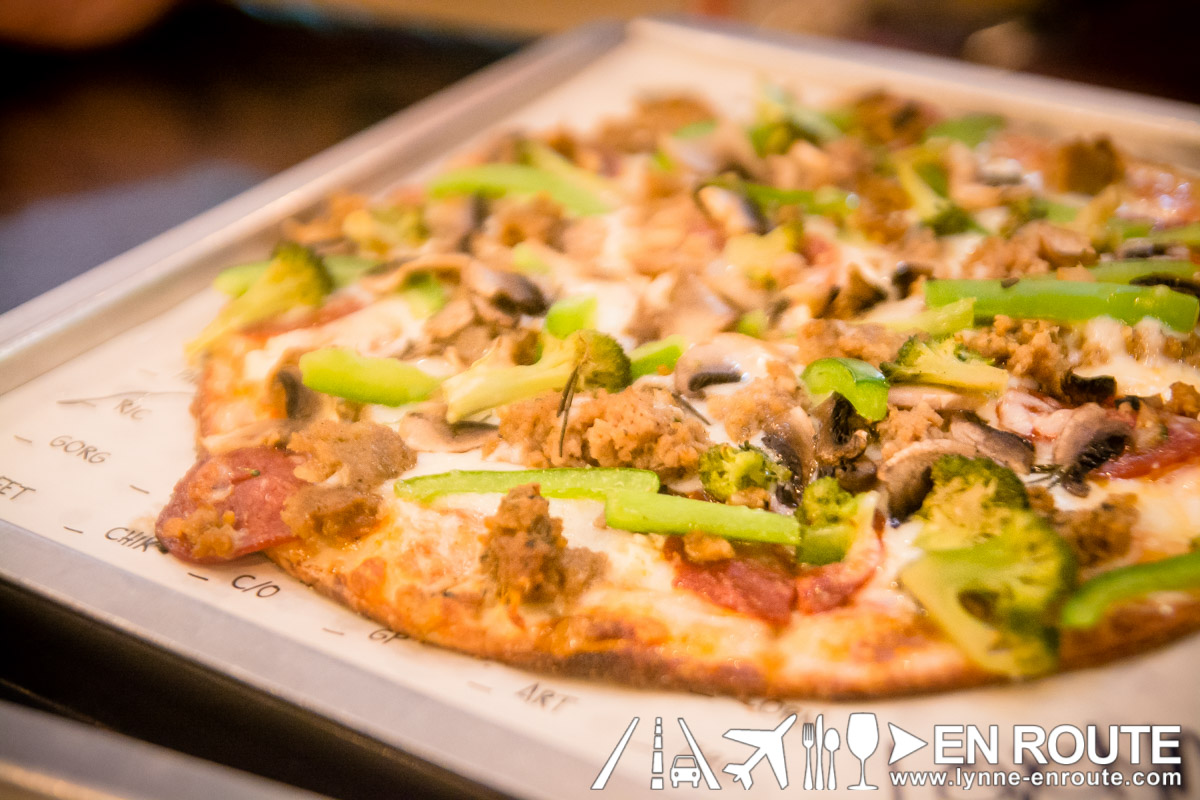 This became evident when the evening and dinner was going so well, the group could not help but order out of the Awesome Foursome promotion for an interesting pizza that had sausage, pepperoni with broccoli, practically like placing a Chinese stir-fry dish into an Italian pizza filled with mozzarella cheese mushrooms, and bell pepper. Who knew it can go so well?
And the dessert pizza might have been the one that sealed the deal:
Banana Nutella.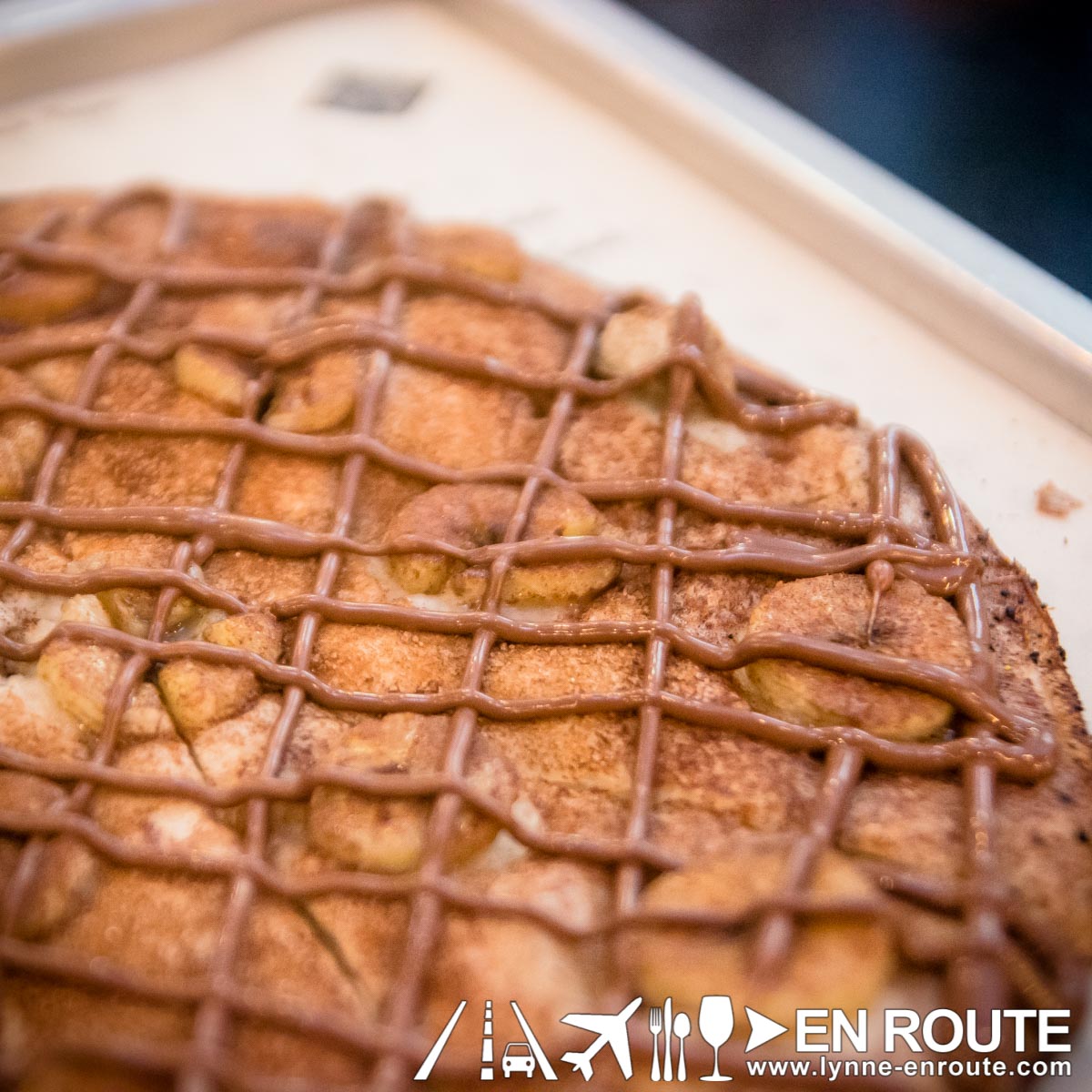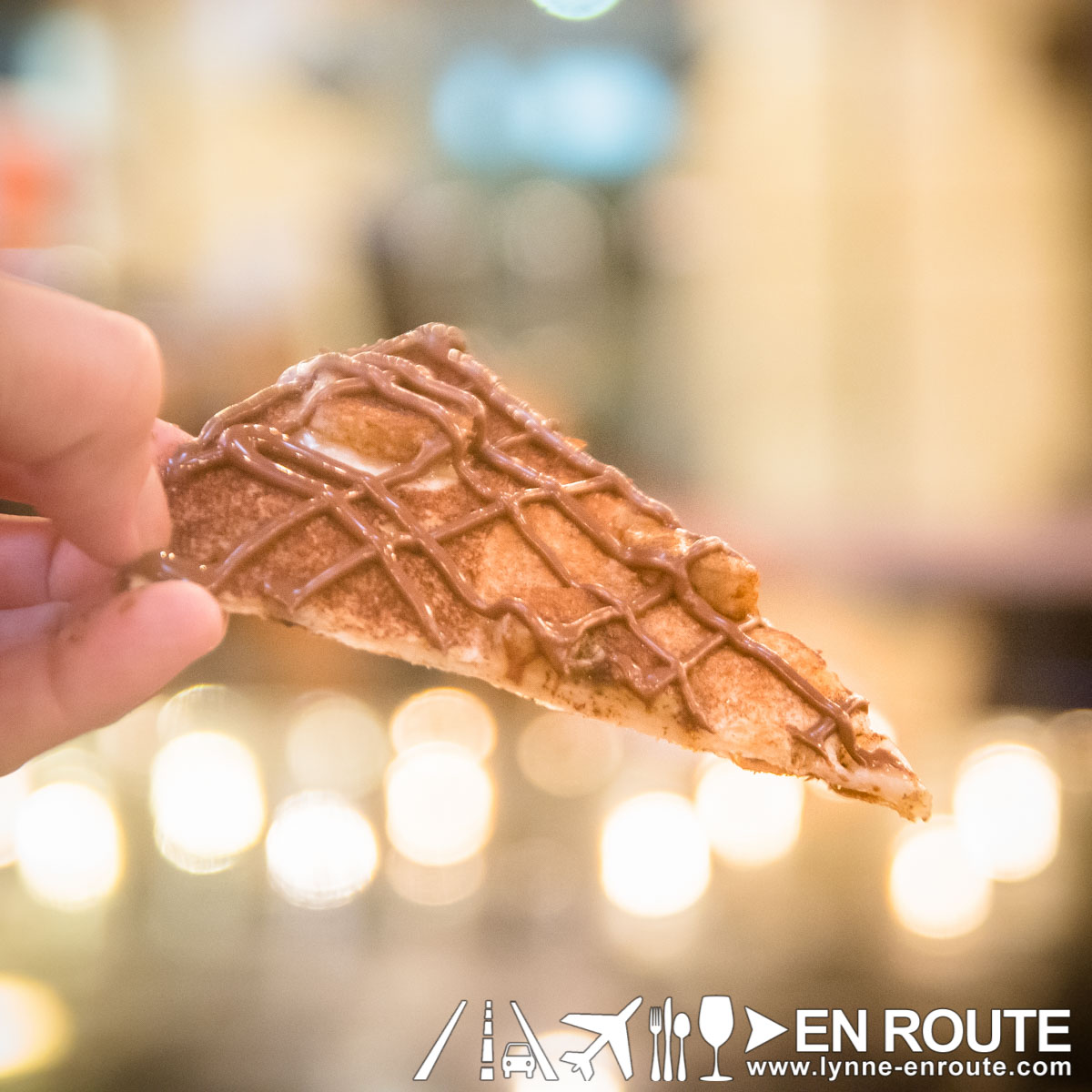 It made so much sense. Banana and Nutella do go well together, and all the more when it was sprinkled with sugar and cinnamon, perfectly heated just to bring out the aroma of cinnamon, but keeping the banana from withering and the Nutella from melting. It's difficult to explain it in many words. The best way to feel its love is to visit a Project Pie branch.
Which is what we may be doing more frequently now.
Learn more about Project Pie in the Philippines at
Comment on this and Share it on Facebook!
comments
Powered by Facebook Comments