It's that time of the year when we have parties left and right.  Food is just everywhere.  So we need some detox every once in a while.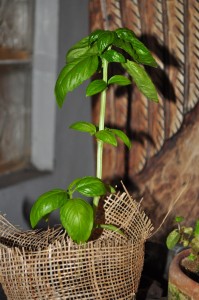 We received a really nice wedding souvenir lately: a basil plant, which we have aptly decided to name Basil (yes, as in the singer :P).  He, along with Pep, will be part of our slowly growing herb garden.  We already have some choco mint, tarragon and rosemary so here's to hoping we manage to keep them all alive.
So to combat all the heavy food the holidays (and well, even fast food and nights out bring), it's nice to snack on something light and healthy for a change.
Something simple to make with things you can easily find in the grocery, and for a nice touch, some fresh herbs from the garden.
Basil Pasta Salad(Serves one)
Pasta: 100 grams penne pasta is recommended but the ribbons are good too.
Extra virgin olive oil: about 2 tsp. (depends on your taste really)
Diced tomatoes: 1-2 small ones (quantity depends on your taste too)
1 cup of basil, diced
Place everything in a plastic container and shake for 30 seconds. Serve in a bowl or plate
Voila!  A filling but light salad.  If you want some meat in it, maybe you can add some tuna.  The spicy kind can  add a kick to make it a tad more interesting. 🙂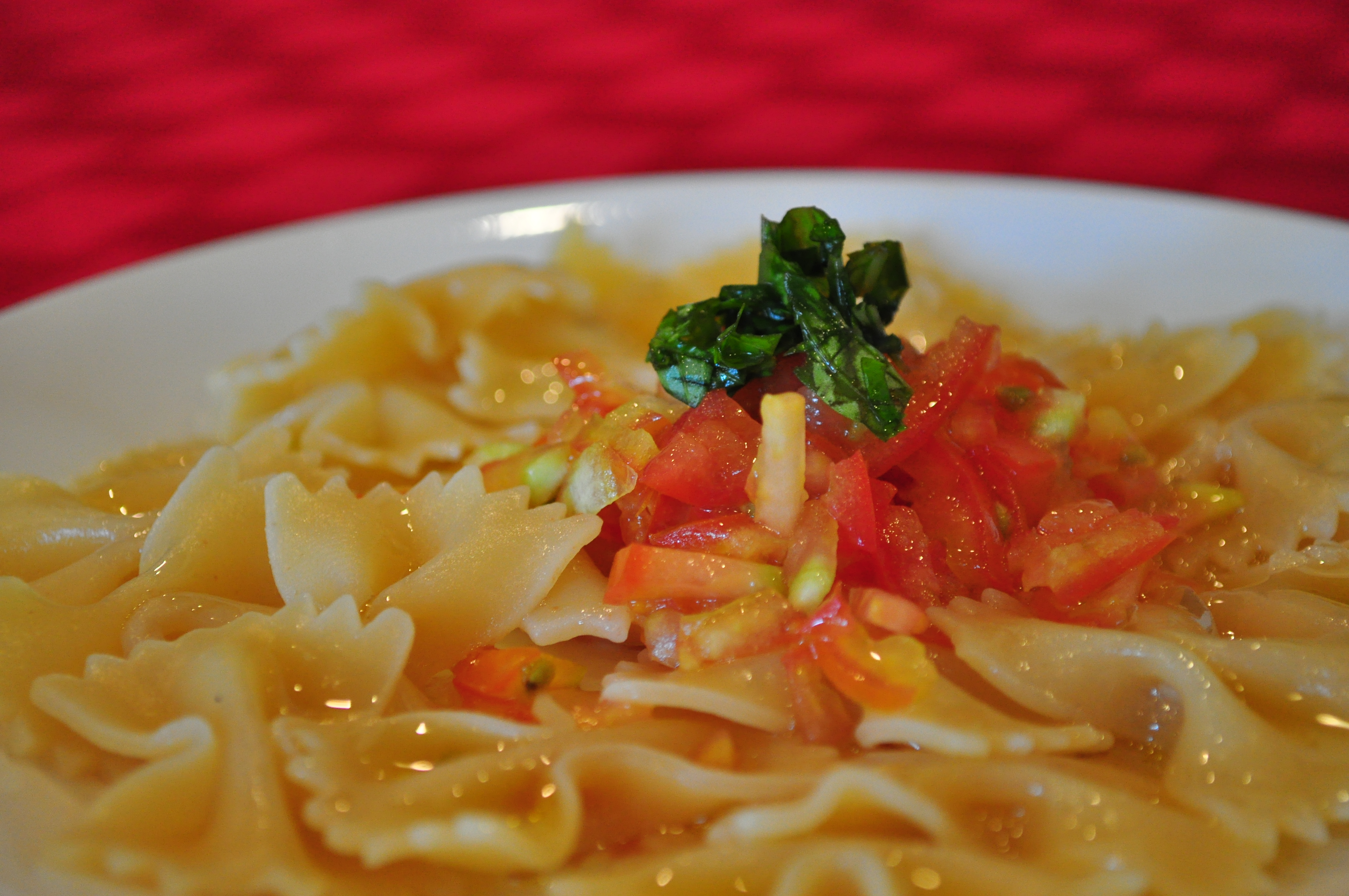 Share your own healthy concoction! 😀
Comment on this and Share it on Facebook!
comments
Powered by Facebook Comments