International airports provide the best opportunity to showcase the country's pride, glamour, and overall condition. It cannot be helped that airports will become the first and last impression of any traveller who has passed through the gates, either uplifiting the memories of their experience in the country, or tarnishing it.
This is why after the Ninoy Aquino International Airport (NAIA) Terminal 1 was voted one of the worst airports in the world, there was greater clamor to upgrade its airport system, and even more questions on how can things be if ever everything was transferred to the new NAIA Terminal 3.
NAIA Terminal 3 as of this writing houses some of the major Philippine domestic airliners, and a few international airlines. It seems like it will only be a matter of time before everyone moves in. As you will see in this story and its accompanying images, there is one word that seems to describe what NAIA Terminal 3 is.
Potential.
It all starts from the moment you step in. The high ceilings of concrete, glass, and steel. Having the NAIA Terminal 3 face the east can give a play of shadows and morning sunshine. Notice also how many unused check-in counters there are, just waiting to take passengers in.
For now it will serve the needs of some Philippine domestic airlines, with air travel becoming one of the most demanded forms of transportation given the archipelago nature of the Philippines.
As of this writing, terminal fees are still being charged at the gates, but these will change in a few months as it will now be integrated into airline ticket sales. This will reduce the number of stops and allow passengers to head straight to the scanning machines.
.
Past that and before the airline gates are places where you can relax and refresh for a bit. Maybe grab a magazine, a snack and a cup of coffee.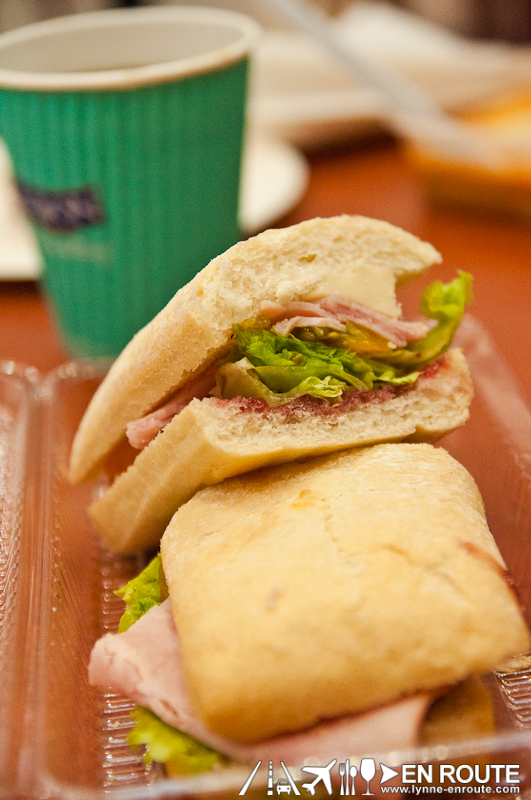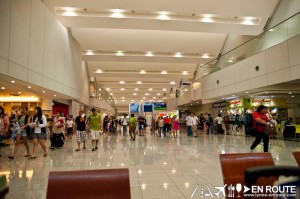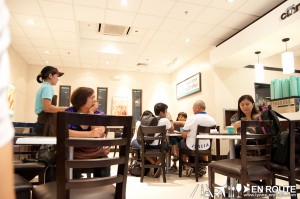 .
.
Pick your bright and bubbly or dark and brooding place. It seems like there's a little bit for everyone here.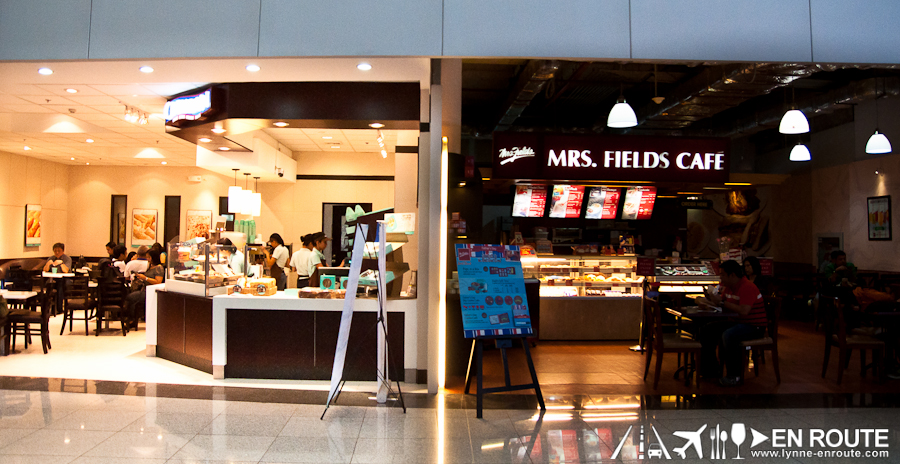 Do some people watching as the diverse varieties of humanity dawn upon your eyes in a mix of the mundane and the curious.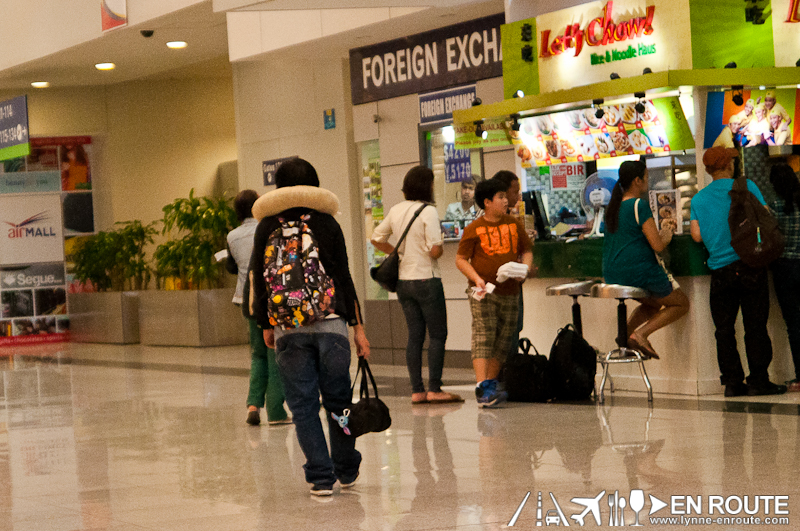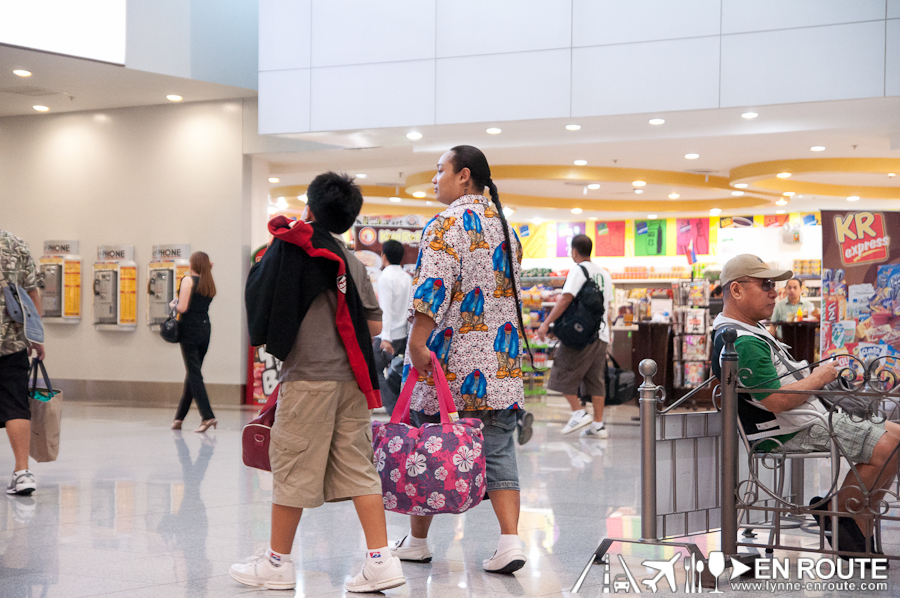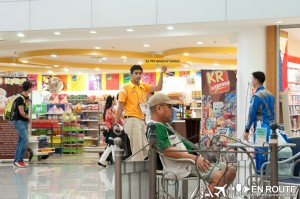 Interestingly, this is the only airport that seems to provide the value added service of calling their passengers to the plane. Other airports do not have this. Truth be told, it is the passenger's duty to be at their plane gates to avoid delays.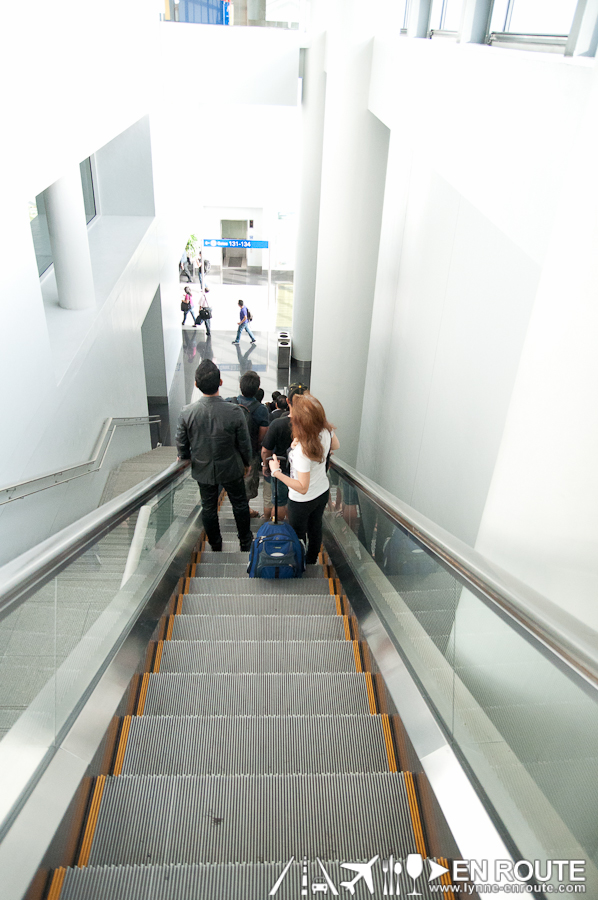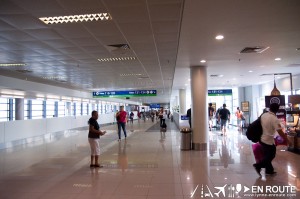 The NAIA Terminal 3 maximizes its height with having several gates on top of each other, accessible through stairs, elevator or escalators. For some strange reason, there seems to be a stark difference.
While everything seems nice and dandy above, heading down, it looks like a different thing altogether….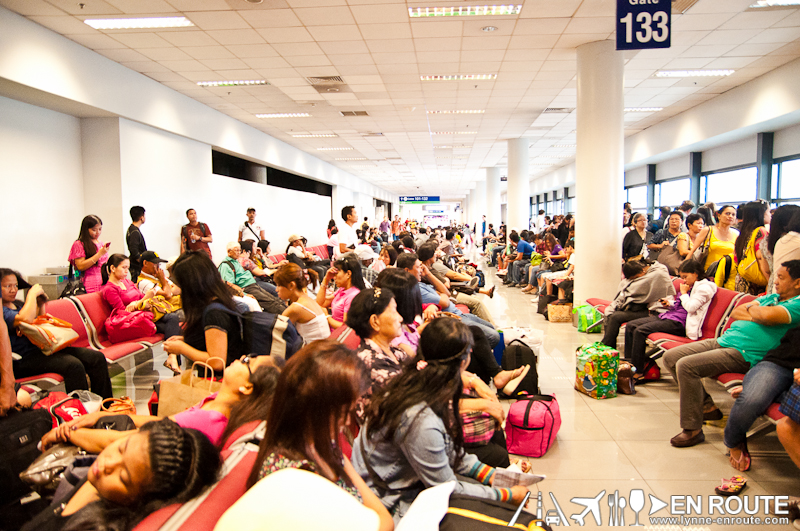 Strangely, it seems more chaotic and jam packed with passengers already weary even before their trip started. This seems to be the case during peak or lean season. Prepare a good book and cold water if you will wait for a while here. Even the disabled doesn't feel like they have enough room to get around.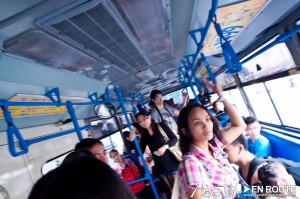 The lower gates are also for those who will take buses that will lead them to the tarmac to climb aboard the plane. Now, for those who travel, sometimes planes use the suspended gateways/tubes.
This is really dependent on the airline. Most budget flights have the bus-to-tarmac setup since there are extra costs for the airline to use the tube, so to save on their operating expenses, they carry people using the bus.
So you can't blame passengers if the experience can exhaust some of them even before the flight takes place.
Still, there is something about it that says that it has the right fundamentals. Take arriving for instance…
While NAIA Terminal 3 are normally riddled with delays on the later flights, exiting seems to be a bit of a breeze. The exit hallways are wide enough and the motorized walkalators work.
Well, at least most of the time 😛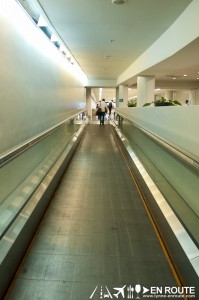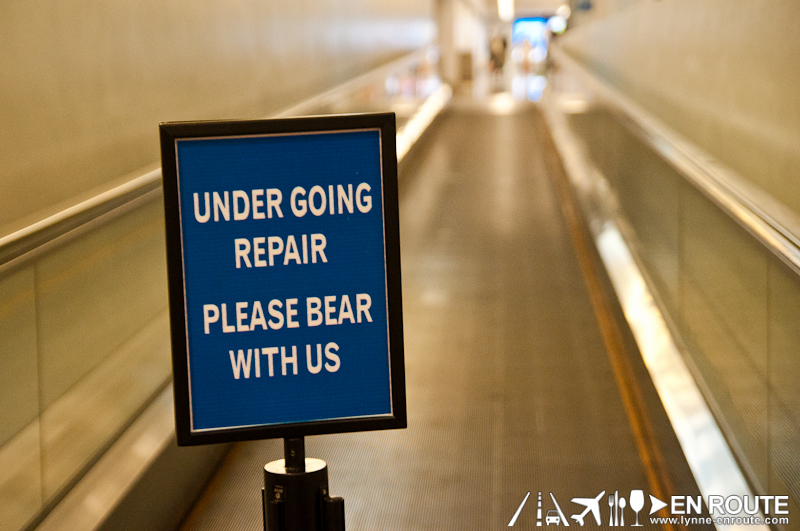 Then past the immigration gates (for international passengers), you head straight to a big hall, where baggage carousels await. Rows and rows of large unused carousels are awaiting the full operation of this airport. They are huge enough that some airliners can even share carousels.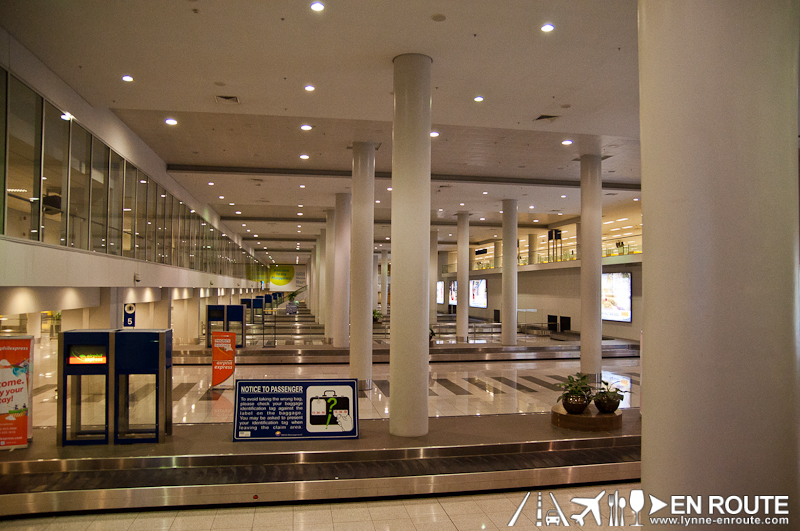 .
Need push carts? No problem. In NAIA 3, they are free! Not all airports have it for free. In the United States, for instance, some charge about US$ 7.50 (roughly PHP 315.00 at a conversion rate of PHP 42.00 to US$ 1.00) for the same cart.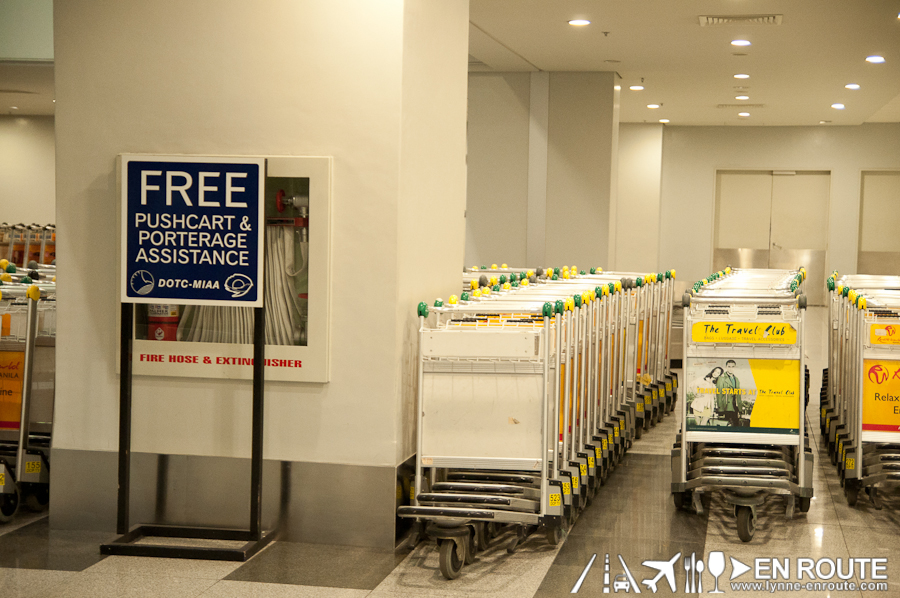 Arrivals hall is not so shabby either, with again, high ceilings and food concessionaires. Quite curious, though, is the area that is called the Visitors Viewing Gallery. Not sure where it heads or what its purpose is.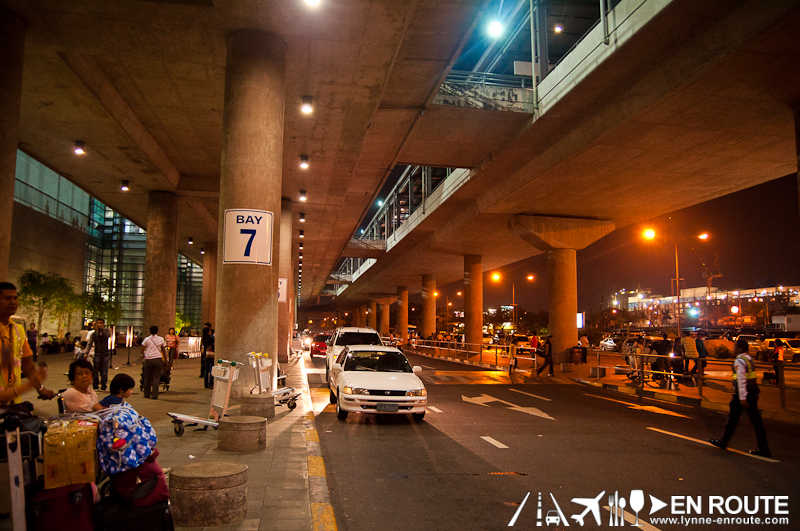 So there you have it. While it not may be the grand Hong Kong International Airport, it is in a way, the Philippine's world class airport. Again, it currently is all potential, just waiting to be tapped.
Here's to the shining future once this place is in full swing 😀
Related Posts
So what's your take on the NAIA Terminal 3? What are your experiences here? Share them below and let's get some discussions going.
Comment on this and Share it on Facebook!
comments
Powered by Facebook Comments