Did you know that bathroom breaks were once a communal activity before Queen Elizabeth I popularized the idea of making it a private moment? So it is in that line that we present some things you may not see if kept private in these bathrooms. If ever you happen to visit these places, check them out!
Oh, and apologies if the pictures don't look as clear as the ones normally seen here. It's rare that we bring DSLR cameras when we relieve ourselves.
---
 This will be an ever growing list as more signs and sightings come in during travels to different places. If you want your finds to be placed here, just send us an email at [email protected], and we will gladly add it here.
---
Bowler Bar and Pub in Makati City, Philippines: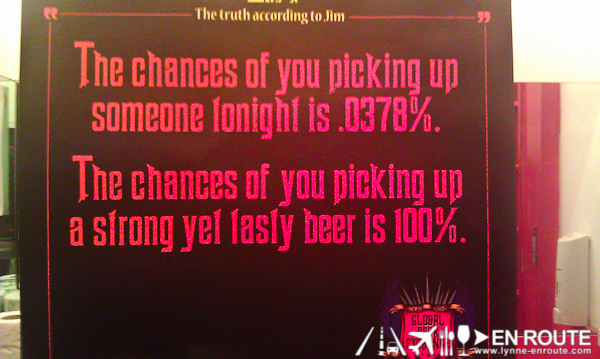 I am not sure where the statistics were derived. But judging from how not everyone gets lucky, there is some truth into it. If you want to know who Jim is, Jim is the man behind the Global Beer Exchange Bottle Shop that serves some of the tastiest craft beers this side of your sophisticated Manila palette. Visit his shop and get educated on what damn good beer really is.
P.S.: Here is another truth according to Jim: Your date just wants your money.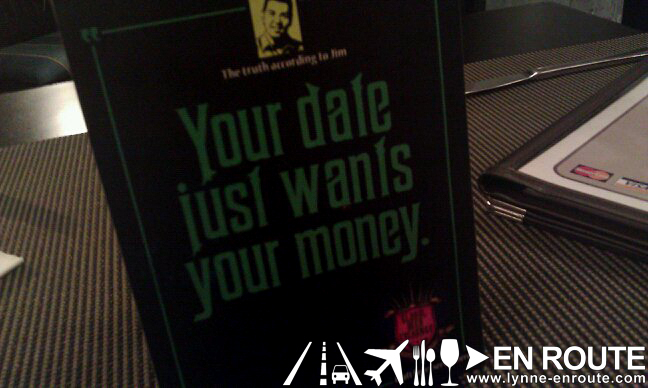 A Dencios Bar in Ortigas Center, Pasig, Philippines: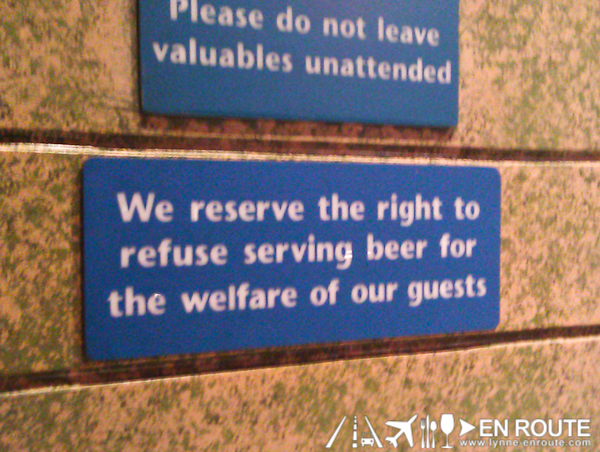 Dencio's probably figured that the best way to capture their customers and tell them to sober up is when they are all alone in their thoughts. And whaddy'a know? They care for your safety (Or more of the safety of their belongings once you begin thrashing the place).
Pino Restobar, Quezon City, Philippines: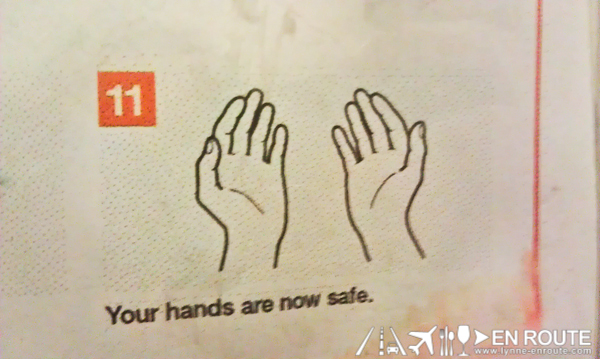 Safety first, especially once you begin to chow down on some Kare-kareng bagnet partnered with a bowl of margarita for four. I bet some memes can be created out of these diagrams, too.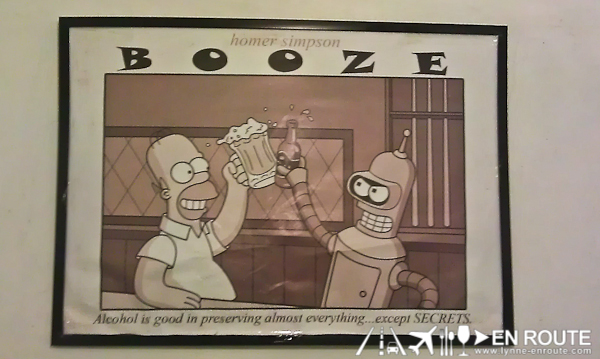 Homer Simpson should know the truth. Another truth according to Homer:
"Here's to alcohol. the cause of – and solution to – all of life's problems."
Page's Deli, Shangri-La Mall, Mandaluyong, Philippines: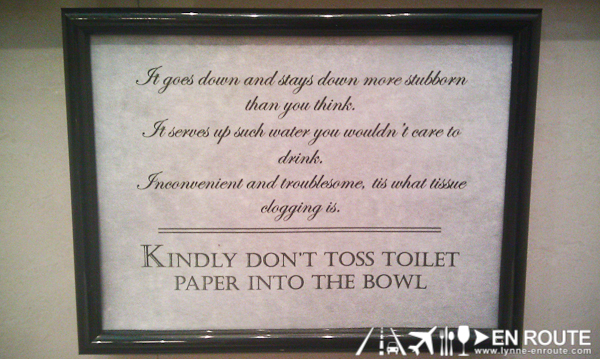 Like a sir! Poetry in motion (and we mean bowel motion)
Some Office Building in Makati City, Philippines: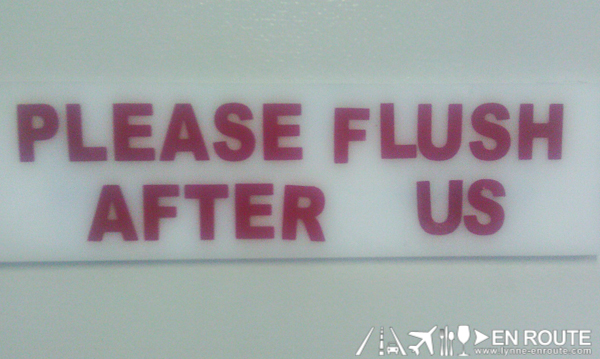 It's actually difficult to find a witty caption for this without thinking of the horrors you may see of bathroom bowls where people never flush.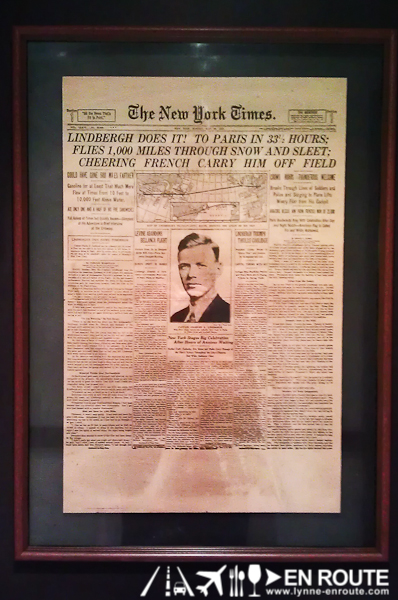 Fantastic reading material for the gents out there who are fascinated with planes, technology, human feats of achievement, and just for the plainly bored while taking a leak. Hard to imagine that it took this long back then to get to Paris. Now it's as if even getting there may seem passe.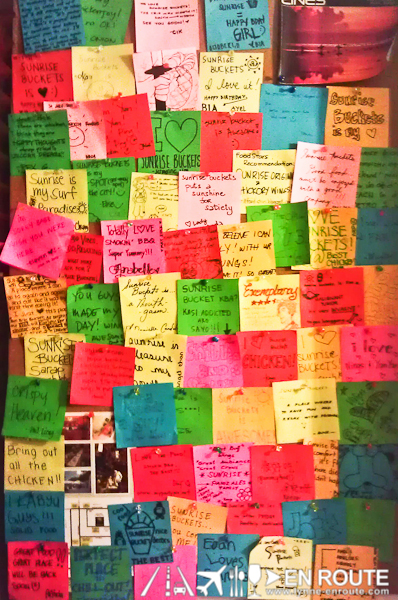 Speaking of other reading material, check out this collection of raves of people who have sworn their love for Sunrise Buckets. If you want to view the full file to read the raves, click it here. Heck, there's an illustration of a sword hacking a pineapple!
(Click for the full sized version here)
Some of the most noteworthy ones:
"Sunrise Buckets is a Mouthgasm!" (I dunno what that feels. The ways to describe food now can be quite weird.)
"I believe I can fly! With your wings!"
"Sunrise Buckets kba? Kasi addicted ako sayo" (Horror)
"I labyu guys!" (More horror)
The Bread Bag in Ortigas Center, Pasig, Philippines: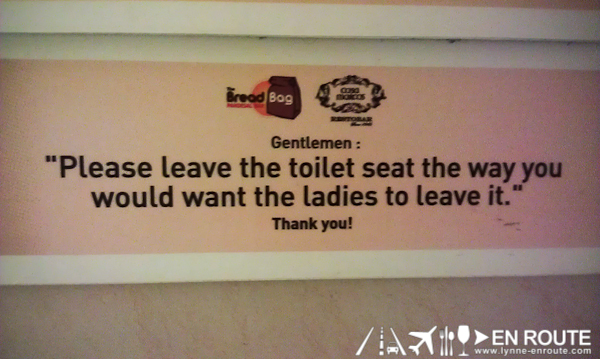 Clueless guys are so in trouble with this.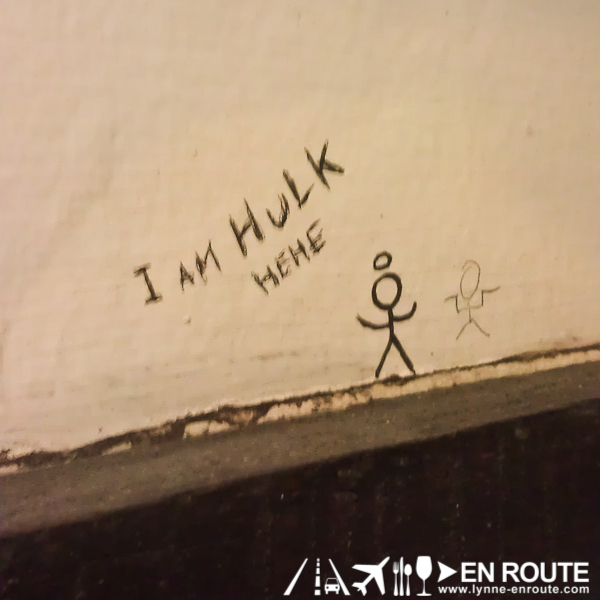 Obviously not something the management has done themselves. It does make you wonder how much time some people spend in the bathroom. Mind you, this was in front of man's urinal.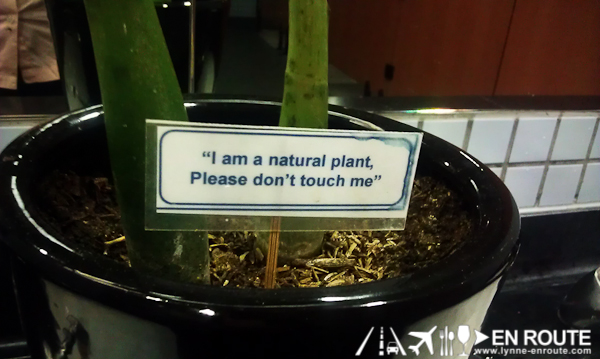 Plants have personal space issues now? – Lynne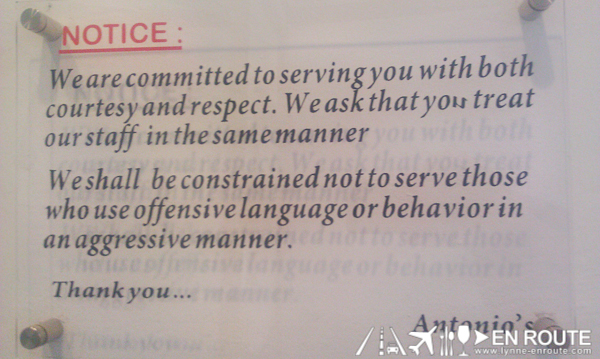 Because it seems that not everyone who can afford their meals can afford to have manners, too.
In a bar none of us remembers: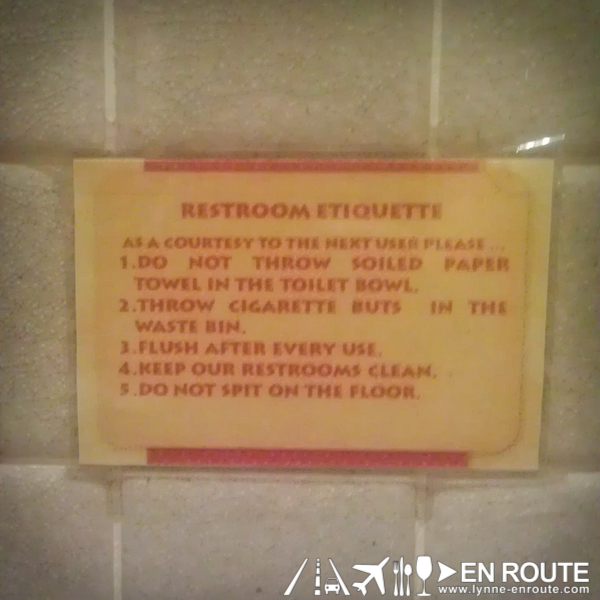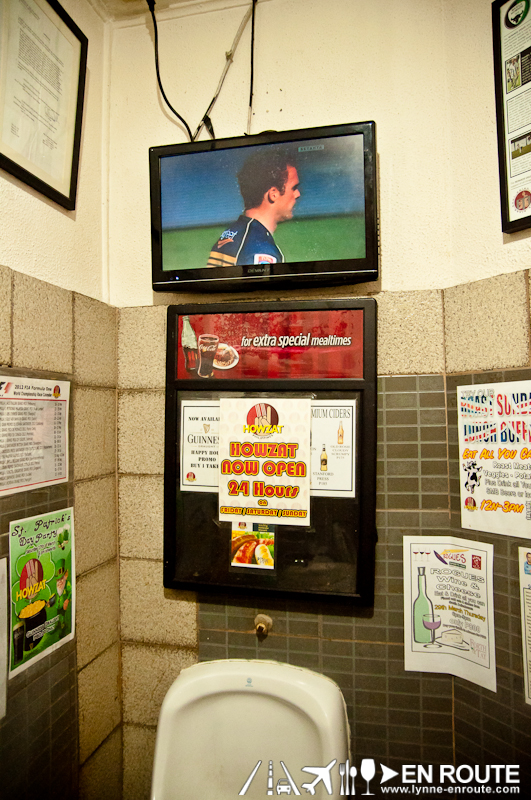 Please do not judge us this time for bringing in a DSLR just to take this photo. It's rare that you will find an LCD screen showing the latest football game just so that you don't miss any of the action. On a personal note, you may not want to be inside this bathroom when a stranger's team suddenly scores a goal ad starts jumping up and down while taking a leak.
.
Burger Company, Quezon City, Philippines: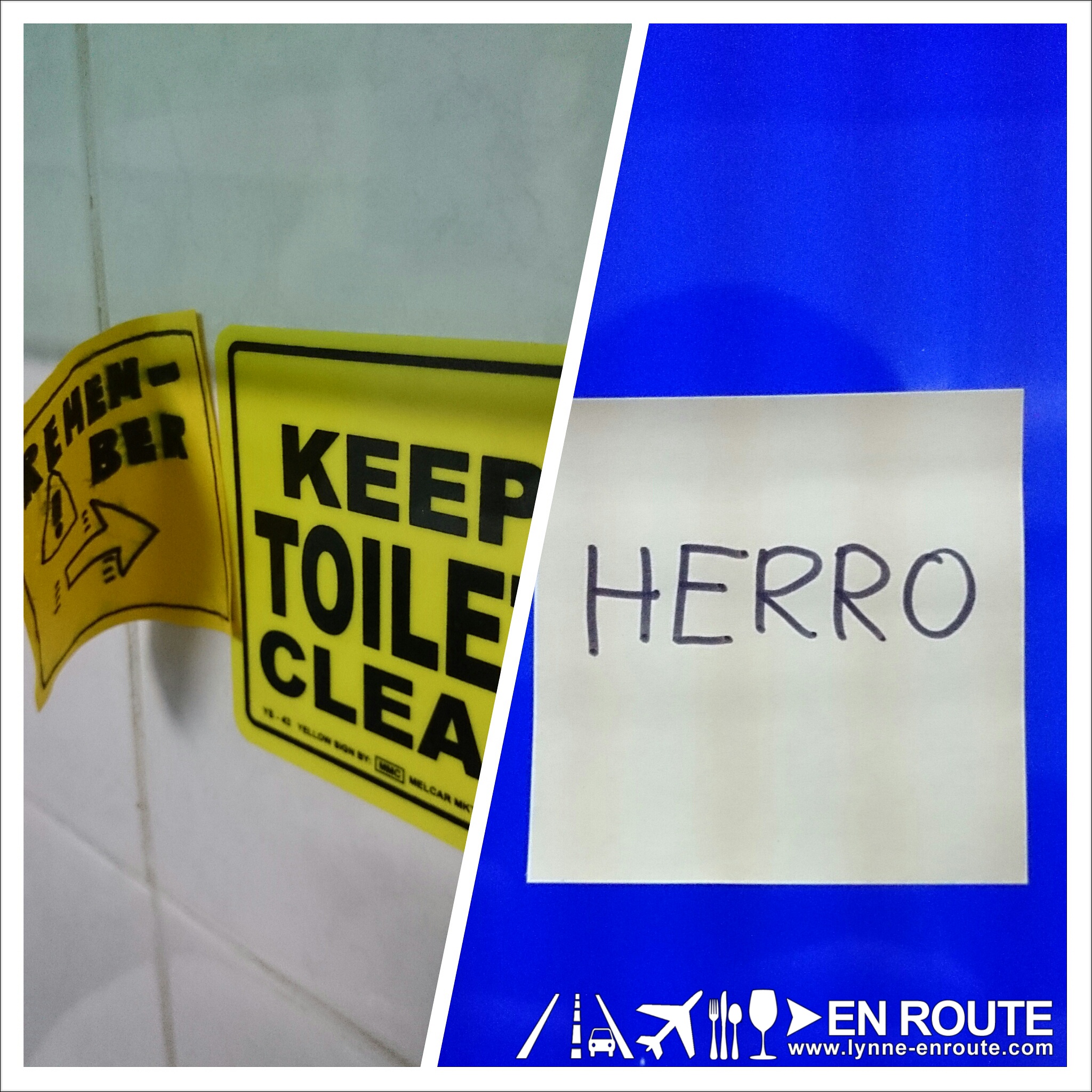 If you will see in the Burger Company post, they provide you with different colored Post-it pads and equally many colored markers. You can paste it on their dedicated wall, but no one ever said that you are limited to just pasting it there.
These were just a couple of those found in their bathroom (unless they have already taken it down)
You might have had one too many pints of their Paulaner beers, and your vision and capacity to judge spatial differences is already compromised. Or you may just be a little too cheeky and impolite to even know some bathroom manners. Either way, they sure as hell have told you. Pictured alongside here for reference is the said Currywurst.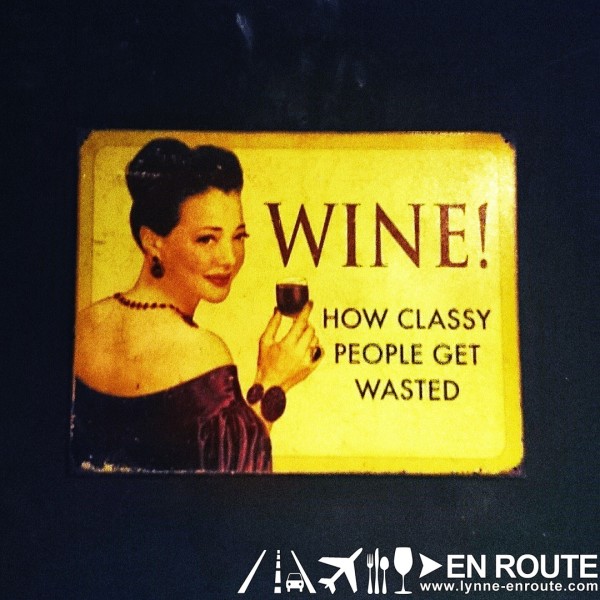 Stay classy. Stay wasted. Wine.
Comment on this and Share it on Facebook!
comments
Powered by Facebook Comments