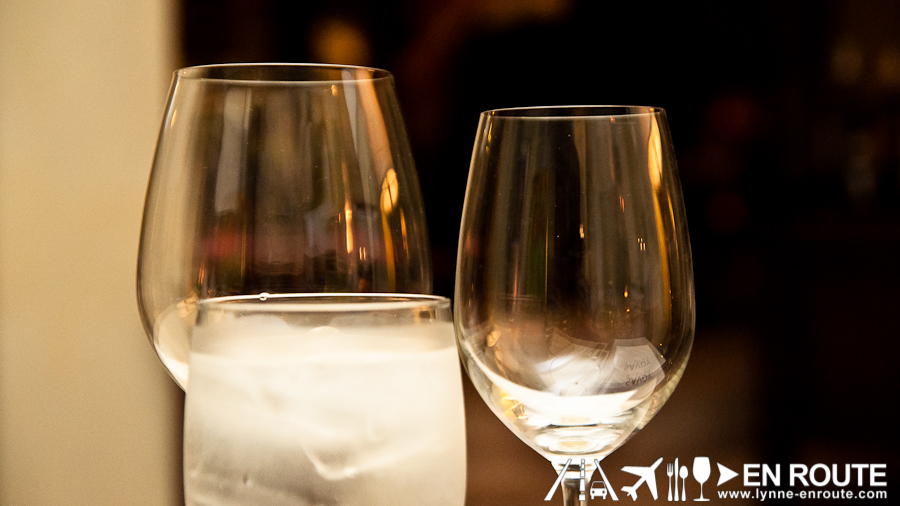 There was this French / European bistro named Savoy that popped up in some of the searches a few months ago, and strangely is that it was somewhere in Kalayaan Avenue in Makati City. Not everyone would believe it, though. After all, Kalayaan Avenue has the notorious reputation as a place for escorts, drunk expats, and this: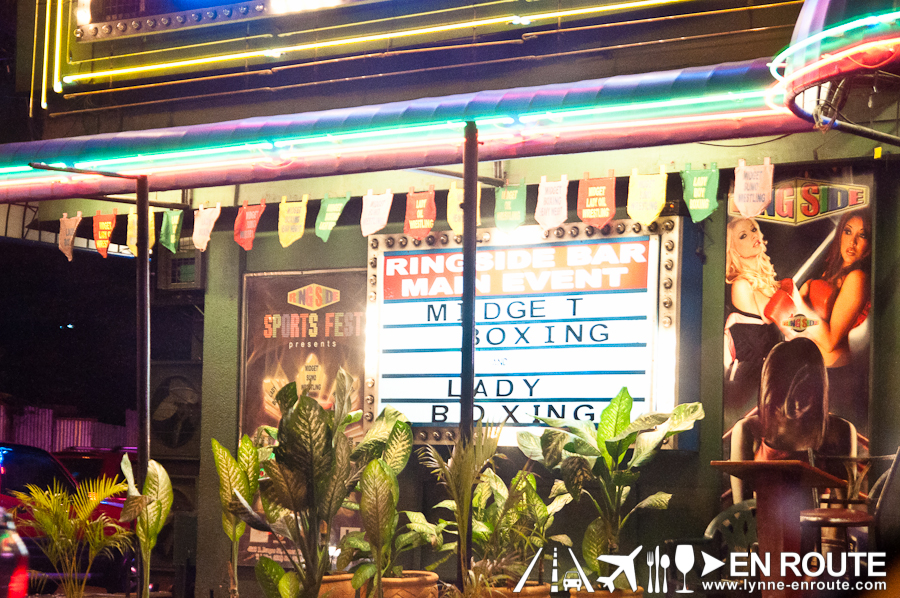 Not sure if they were trying to not sound discriminatory, by moving that "T" just a space away, or some girl by the name of Midge T. (Probably means Tyson), will be the main event after some feminine undercard matches.
But this is Metro Manila. And if there is anything that Metro Manila has, it is some of the best surprises nestled in nondescript places, like Blind Pig Speakeasy.
So off to Kalayaan Avenue it is for some French Haute Cuisine.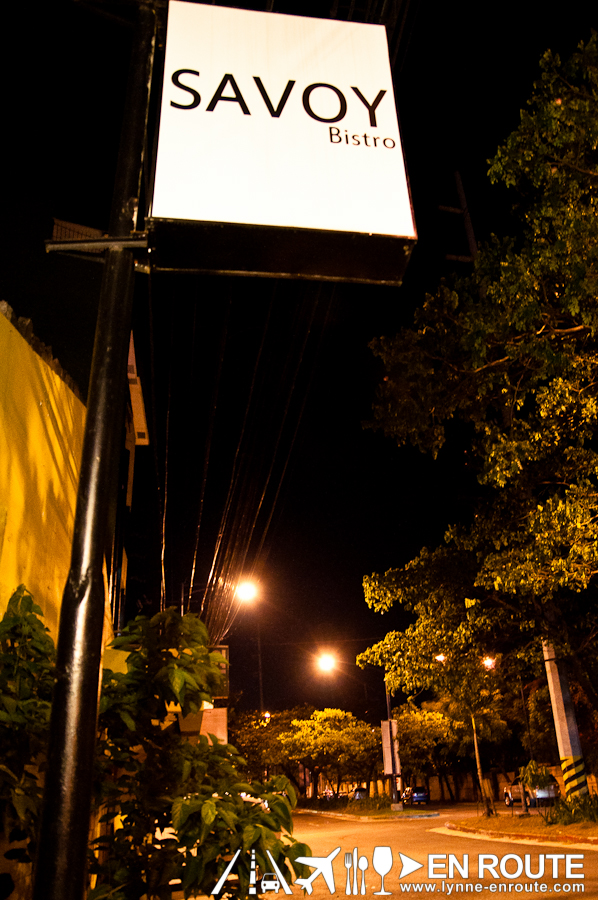 Savoy Bistro was very easy to find, wether you will be coming from the Makati Central Business District or from the Rockwell Center of Makati. It is quite close to the English Pub Howzat, and a little research showed that both companies are associated with each other.
And past the French doors, you are ushered  by the host into your reserved seat. With rows and rows of wine to greet you by the doorway, this place looks quite promising.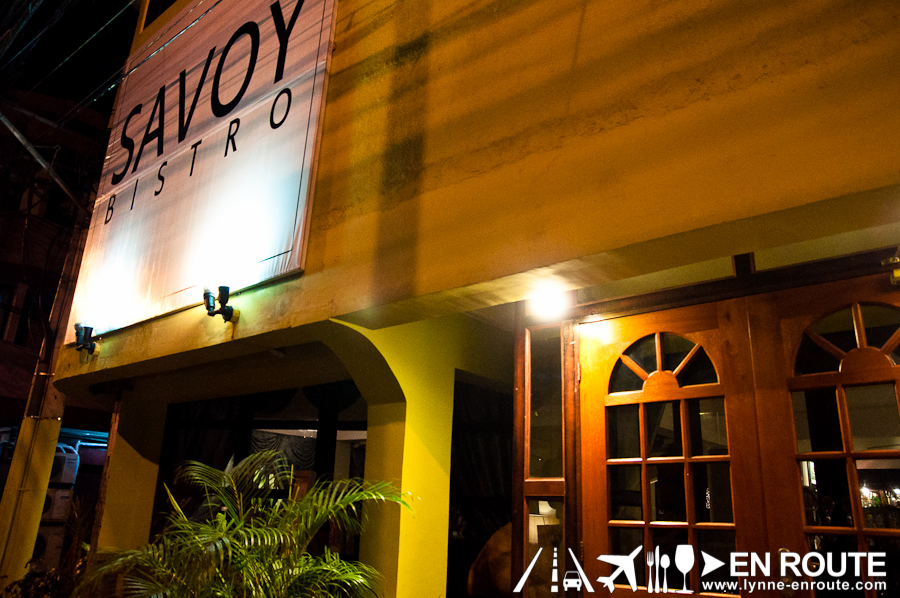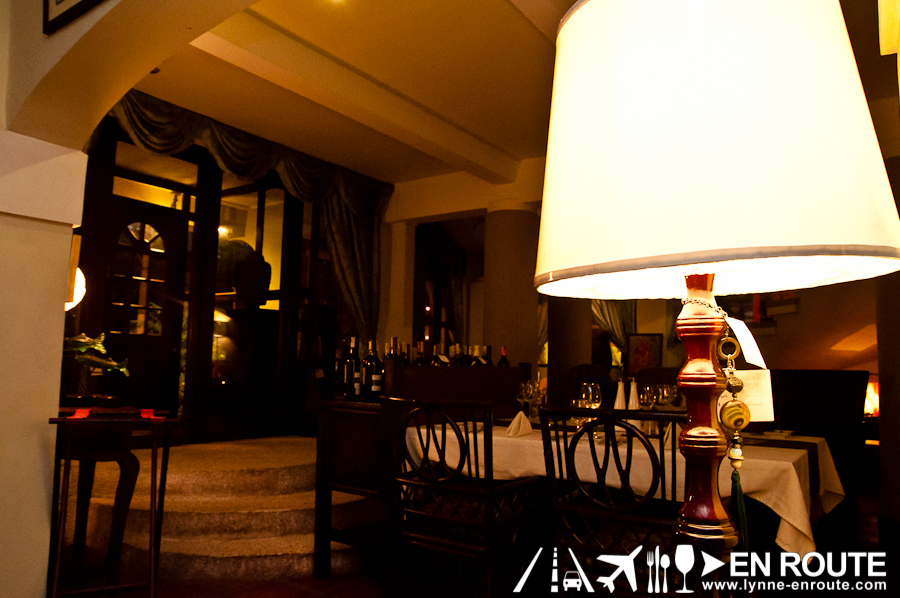 A little chit-chat with the servers also reveals that Savoy Bistro is also an art gallery, with paintings, furniture, and antiquities of good conversation pieces all for sale. Great finds here! Stroll around the place and you may find an antiquated map of the Philippines used during the Spanish times.
You can see that for folks who didn't have GPS or overall Satellite navigation, the contours and boundaries of the Philippines were illustrated quite accurately.
The whole setting and little private nooks may lend this to be a good romantic dining place. While no one else knows much about it, best to head here.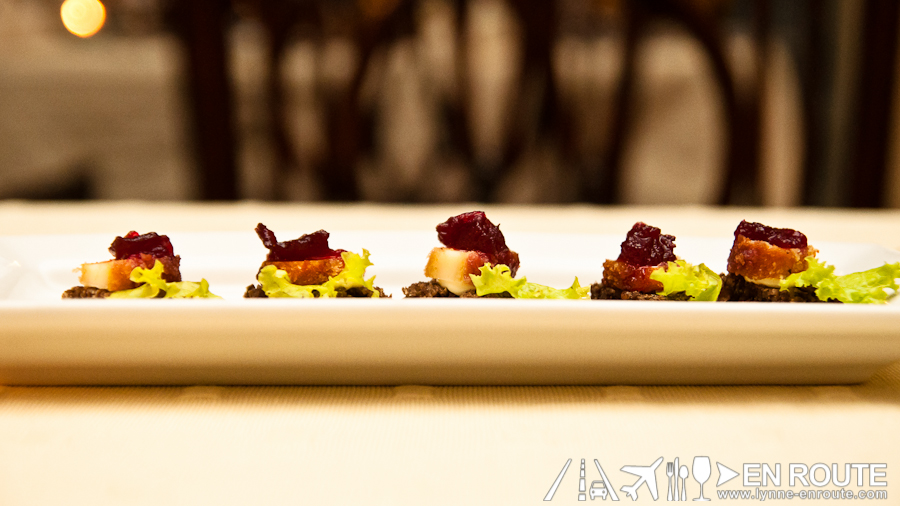 But before strolling around some more, pick some stuff on the menu. Also, chew on some of the starters. The chef may fancy something complimentary for the day. For this visit, it was a rye bread topped with cheese and jam. The sweet-salty combination works well and is a good indication of what to expect.
Get a bottle of wine, too while your're at it. The wine selection is fine, and the prices are decent. If there is one advantage of putting a restaurant like this outside over-glamorized areas like Greenbelt and Fort Bonifacio, the savings on rent and business permits go to the food.
Take this appetizer for example: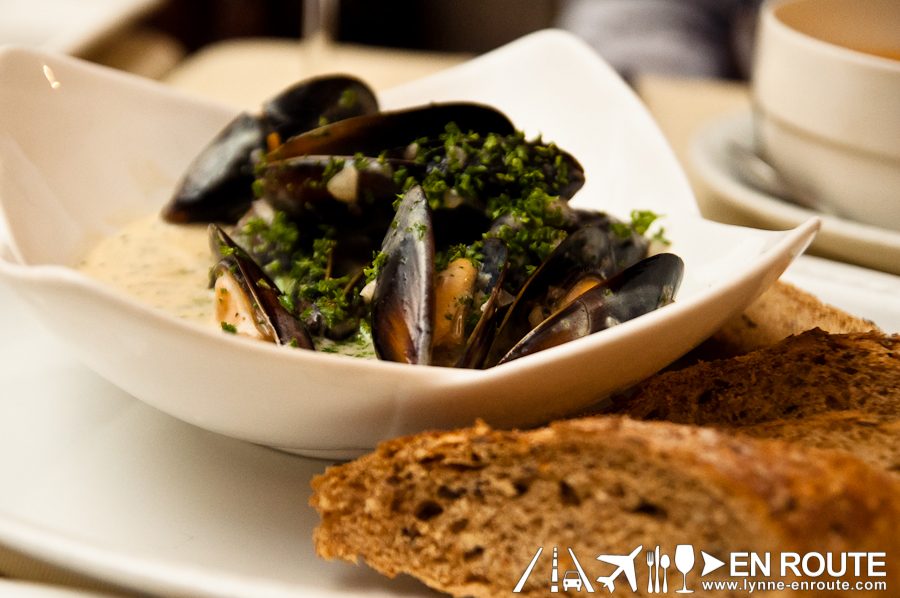 Mussels and Co. (PHP 270.00 for single serving and PHP 520.00 for sharing). You can have the sauce as either the White Wine and Cream (pictured above) or the Tomato and Basil. Both are paired with their sourdough bread. This is their most popular appetizer and for good reason.
Mussels, if not cooked well, can taste too much like the sea and may even have a sandy, gritty feel. This was clean tasting althroughout, and that white wine and cream sauce had a good balance of savory, creamy, tang, and spice. You can lather that sauce all up the mussels or over the bread, almost turning this into your full meal. It is that good.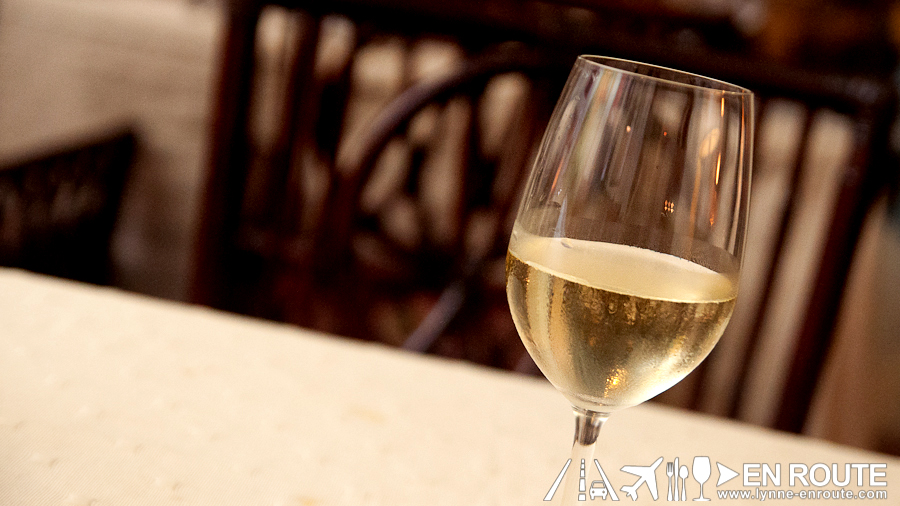 Leave room for something big, like their Bistro Steak (PHP 880.00). Cooked the way you want, and has a variety of sauces topped into it. And the option of sides are not shabby at all: Chateau Potato, Dauphinoice Potato, Mashed Potato, Garlic Rice, Steamed Rice, or Sweet Corn Risotto.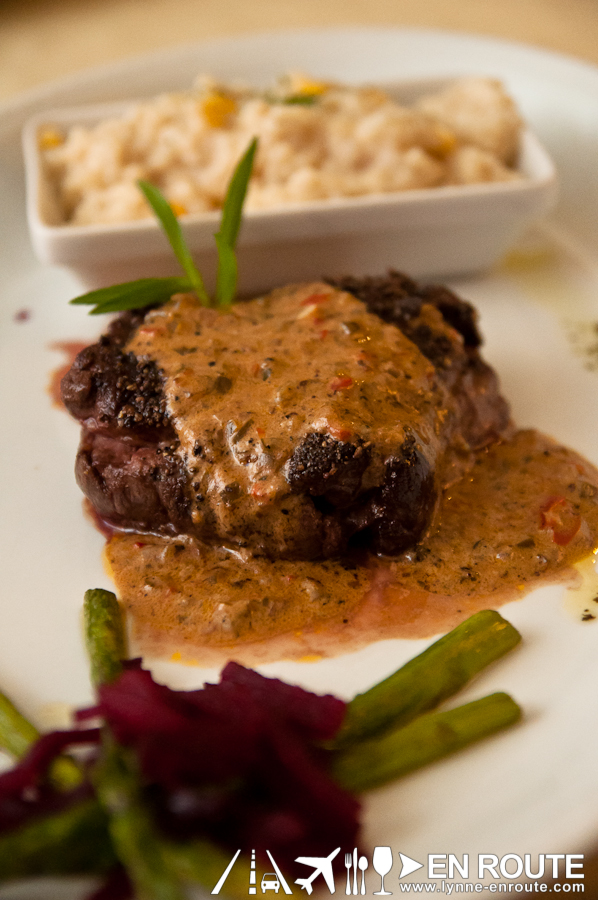 The one on the left was cooked medium rare with a Moroccan inspired spicy cream sauce paired with sweet corn risotto, and the other one is cooked medium rare with bearnaise sauce paired with mashed potatoes. Both were great at the sauce will complement the tenderlion, which when compared to other cuts of steak are naturally bland. The one with bearnaise sauce came out a little too rare, however.
There are other steak options seen on the menu was this one Tournedos Rossini topped with pan seared foie gras and truffle sauce. On hindsight, this should have been ordered.
But that just gives more good reason to go back here!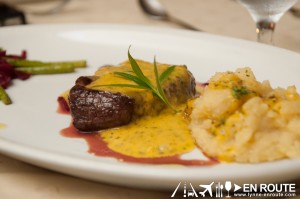 Here's to more bistro finds in Metro Manila, or in the Philippines in general. Savoy Bistro makes a great addition to the alternative places for sophisticated dining without the very sophisticated price that comes with haute cuisine in hotels and other high scale places. Bon Apetit!
Related Posts

.
.
Savoy Bistro is located 8479 at Kalayaan Avenue, Makati City, Philippines (A street separates Savoy and Howzat Sports Bar)
Tel. Nos. +632-896-5667
You can also visit their website at 
You can check out their menu also here: Savoy Bistro Menu
Think this place is great? Does it feel like a ripoff? Send in your comments on the Facebook comments below.
.
.
.
.
.
Comment on this and Share it on Facebook!
comments
Powered by Facebook Comments