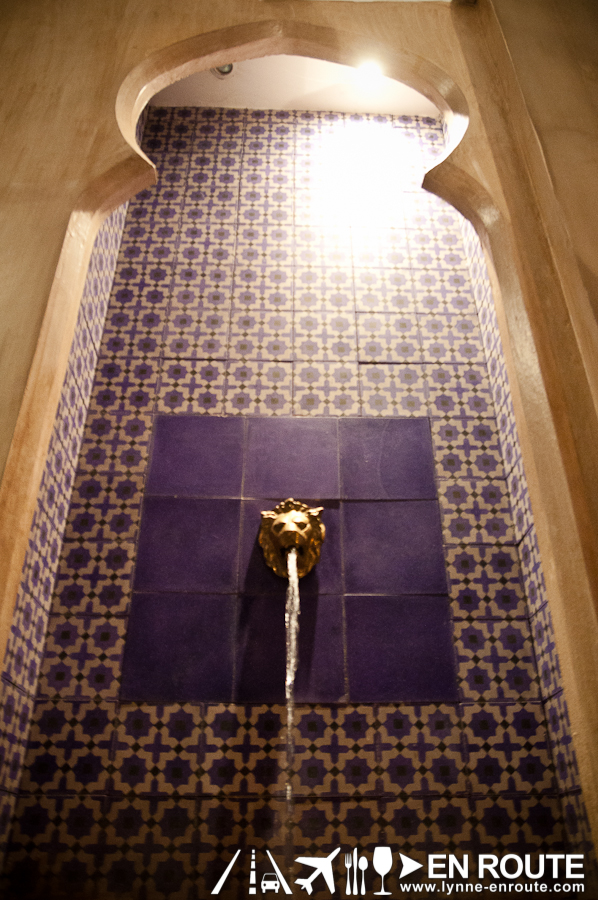 AS OF JANUARY 2014, IT WAS DISCOVERED THAT THIS PLACE HAS CLOSED
When you mention Morocco, you get a lot of different (and sometimes quite confused) impressions of this land that is still mysterious to most of the Filipino population. Some say it is a Middle-east country (like Lebanese cuisine). Others say it is more African. And some even say that it is more keeled towards the Mediterranean.
What is fascinating is that all these are true of Morocco. It really is like the melting pot of the northern African continent with a history of trading, exploration, and war. Influences from countries within the Mediterranean region all converse to this land of fantasy.
And its food? Some of the tastiest. And these flavors have found its way to Manila through its humble Boracay beginnings through Kasbah Restaurant.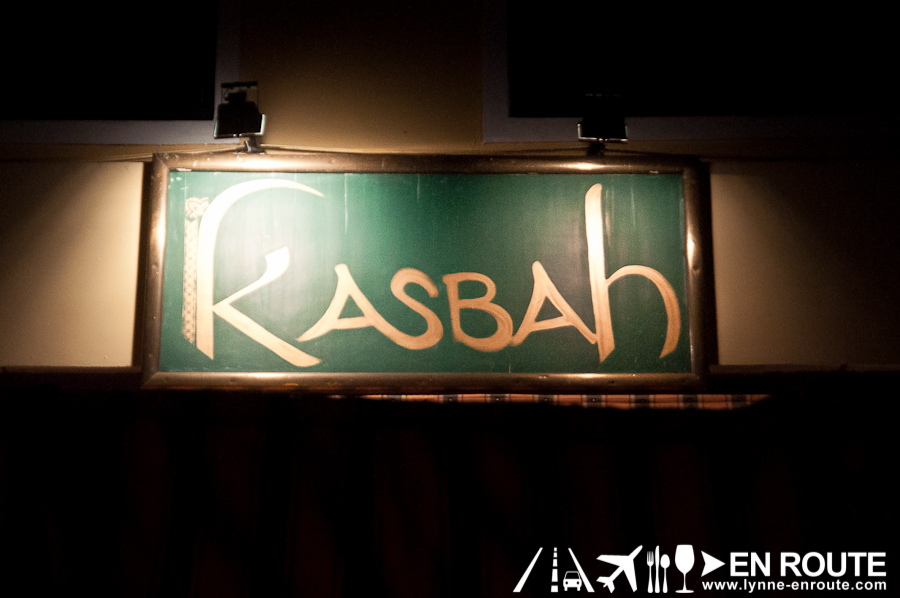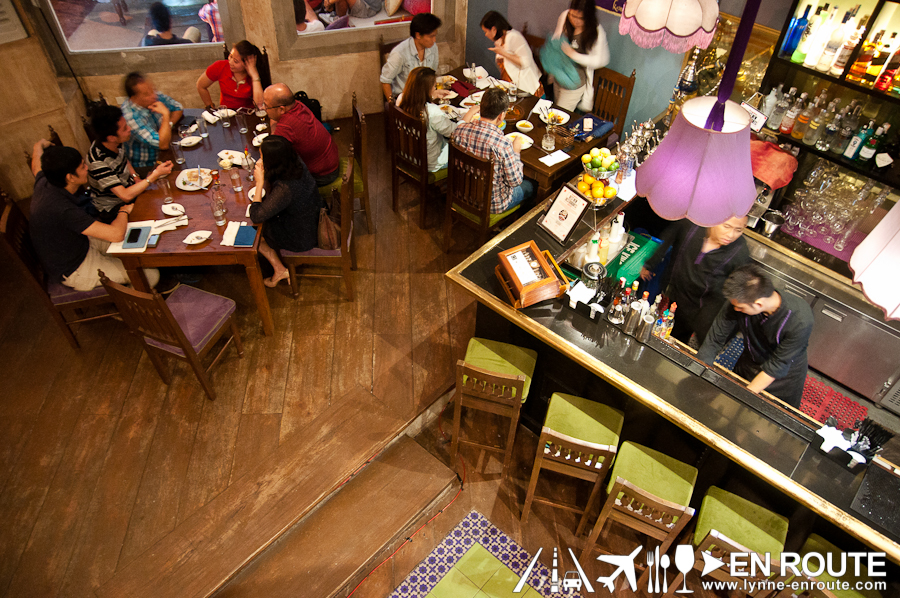 (Coincidentally, Cyma, the now top-of-mind Greek restaurant chain in Manila, and Aria in Bonifacio High Street Central, also started in Boracay. All various flavors of the Mediterranean region.)
Kasbah is currently located at the Fort Strip in Fort Bonifacio Global City. With the food group wanting to explore more exotic options, Kasbah is up for some taste testing.
But before food, time to start off with some signature Kasbah cocktails:
One very intriguing drink is a Frozen Black Moroccan Mojito (PHP 330.00). Black tea, mint, juices of lime, rum, and crushed ice all blended into a smoothie-like frenzy. One sip, and one can see how this is their most popular cocktail (and on a personal basis, why this one would go oh-so-well with the Boracay vibe). Refreshing, invigorating, and the right amount of buzz. Hard to have just one!
Something more familiar to the taste buds (especially the ladies) would be the Globalpolitan (PHP 286.00) and its cranberry-orange zest. More on the fruity side that goes well with the local taste buds.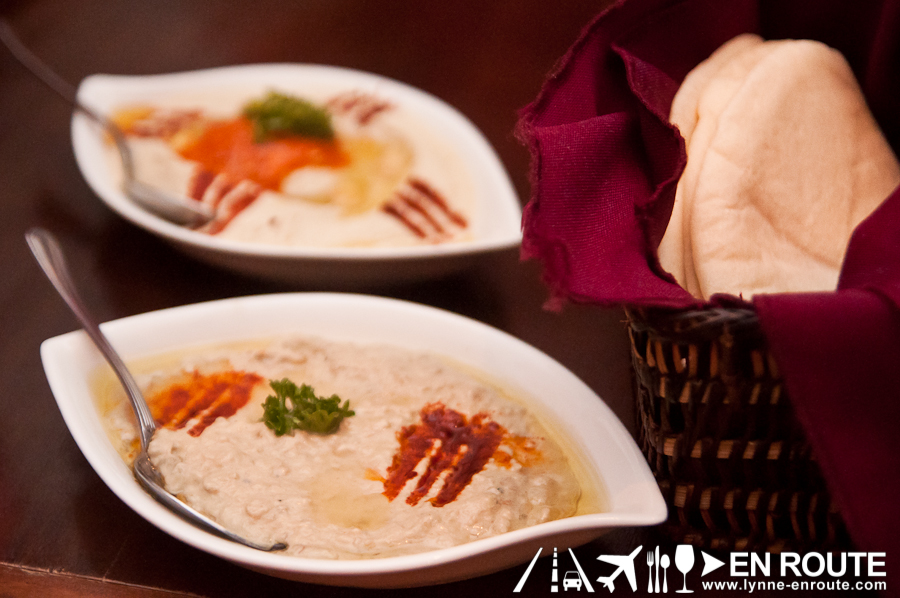 Standard bread and starters, Hummus (PHP 160.00), Baba Ganoush (PHP 140.00), paired with freshly baked pita bread (PHP 60.00). It's hard to get more out of these, and what is important is that the Hummus and Baba Ganoush is all blended well to balance its flavors with the olive oil.
If you want something more with a Spanish / Portugese influence, go for Tangier Calamares (PHP 375.00). In terms of portioning, it may not be as flexible as compared to the other starter. Its taste is a bit more acquired, too.
Salad satisfaction can be made with their Watermelon and Feta Cheese Salad (PHP 385.00). Juicy watermelon, creamy feta cheese, salty olives. Hard to see how this works, but this was a pleasant surprise for the night.
And of course, Shish Kebabs:
All meat Kebab Platter (PHP 920.00) for the carnivore in you, or taking it light and easy with a Seafood Kebab Platter (PHP 895.00), Kasbah has got it fresh and tender. That fresh and tender comes at quite a price, but it comes with a price that can easily be shared by three to four people, especially when paired with rice or pita bread. Among the two, the freshness of the seafood was just too hard to resist.
And so was the main event of the evening:
Berber Lamb Tagine (PHP 1,115.00)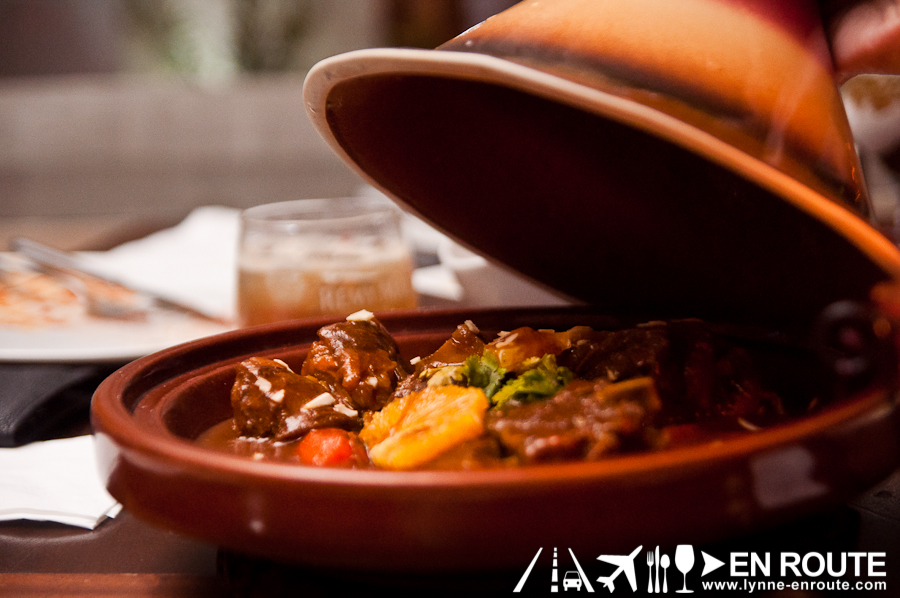 Covered before being placed on the table, the lamb tagine's scent just took the whole table in awe as it was unveiled. And the taste? Fantastic. The tomato sauce thickened from stewing the lab with vegetables and pineapples made for a savory-sweet play that goes well smothered over hot piping rice, or scooped up with some pita bread. The lamb was tender and tasted so clean, with the usual gamey flavors made more tolerable with the sweetness from the pineapple in the sauce. Best dish of the night. The money spent for this shared by about four people can make it a good deal when you think of what goes into making this dish.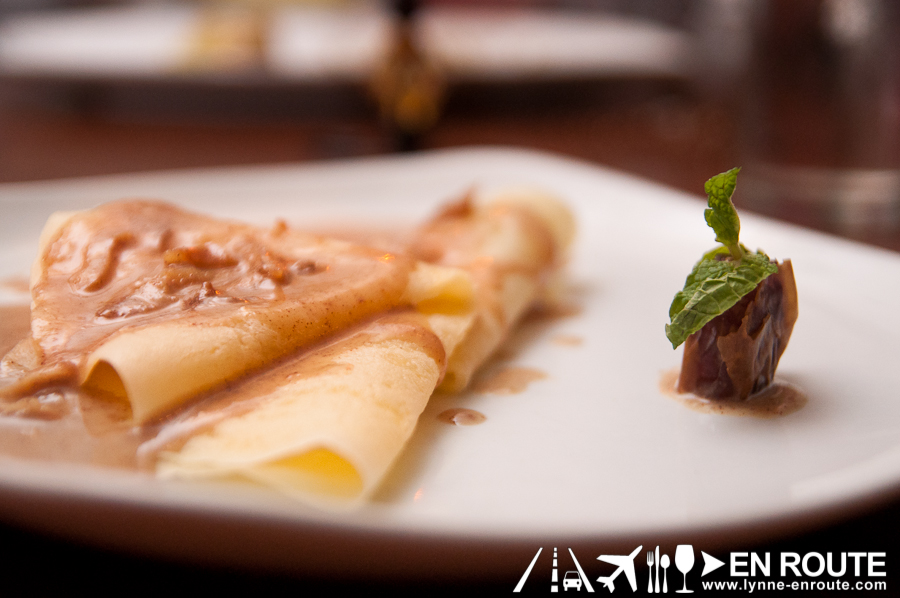 And check out the desserts. This is very much the list that shows how every country around Morocco has turned it into the north African taste central. Baklava, Crepe Maroc, and Cardamom and Pistachio Panna Cotta make for a variety of sweet delights. It's like having a whole sub-continent of tastes and textures on a dinner table.
No doubt that the evolving taste of the Manila food scene has embraced Kasbah as a mainstay that represents the Moroccan flavors this side of the metro. Premium ingredients married with the diverse menu with a good execution gives joy on how it is to experience the land of Morocco through the taste buds.
Related Posts
Kasbah is currently located at The Fort Strip, Fort Bonifacio Global City, Philippines
Tel. Nos. +632-553-4499
Comment on this and Share it on Facebook!
comments
Powered by Facebook Comments