It crept up on me.
I've known about TWG (The Wellness Group) – that tea place – for a while now, but have been ignoring it.  That day, no stunt was being done.  No loud music was playing.  No one was telling me, "Try our African Sunrise tea, ma'am," or "Care for some tea and biscuits, love?" (Insert British accent somewhere.)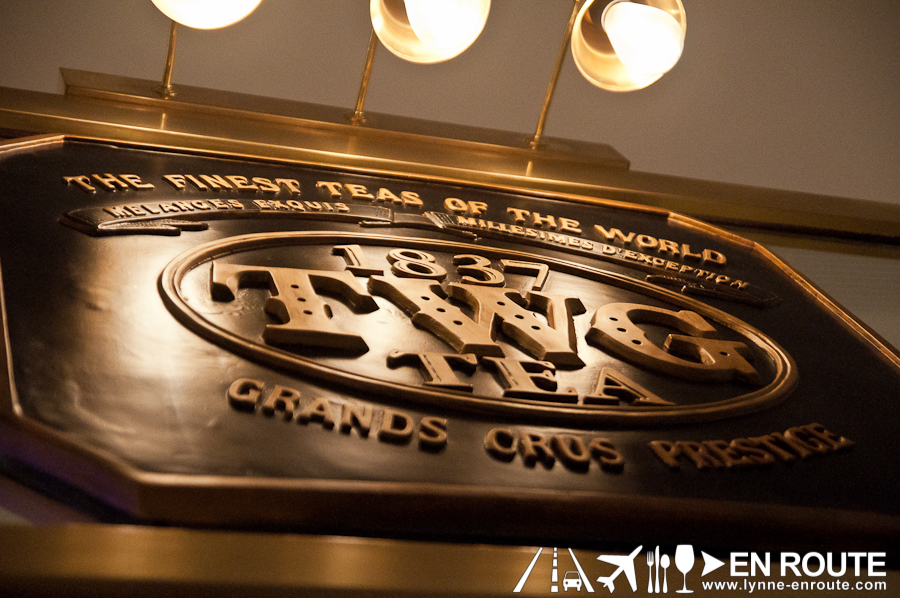 It was just there in the middle of Shangri-la Mall's East Wing, in all its gold-laden – and expensive-looking – glory.
The experience reminds me of a very beautiful pair of shoes that look so shiny from the window.  I take note of it and just move on.  However, if I see it in different branches (or my dreams) often enough, I take it to mean a sign.  This shiny pair must be talking to me.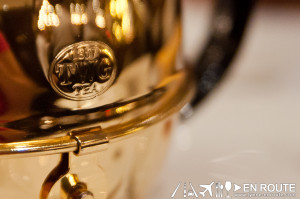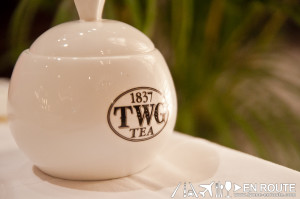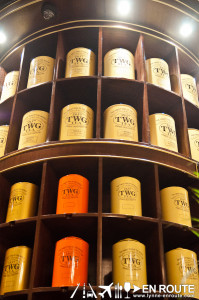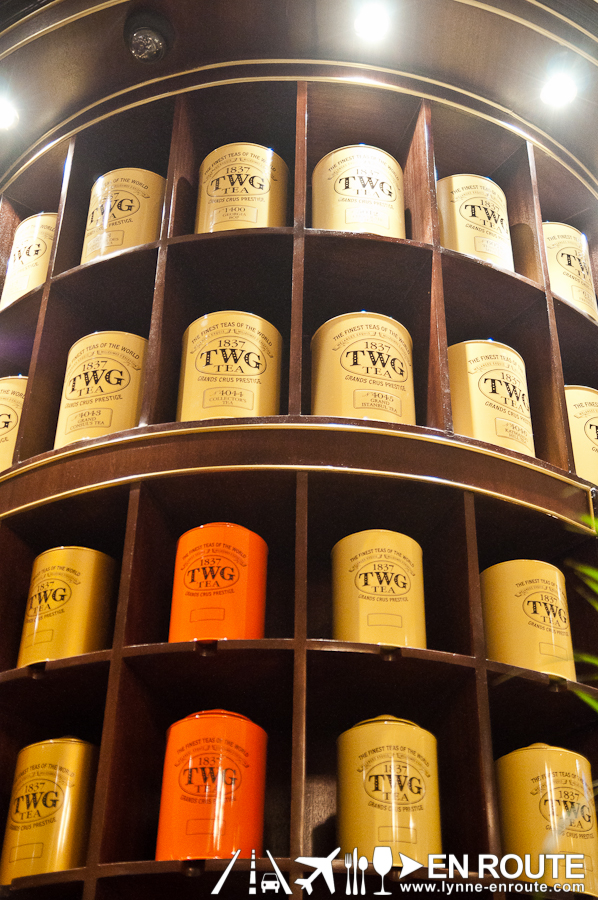 And so we had a pot of tea. The giant canisters of tea that line the walls were just too hard to resist.  It was like entering an expensive candy shop, except I felt healthier in my selection.
Until I saw the pastries.
Macarons, tea ice creams, and cakes, they all apparently go well with hot tea.  It didn't take long to convince the coffee-lover in me.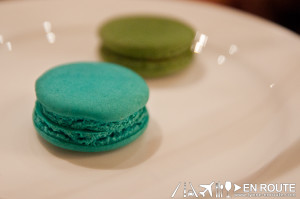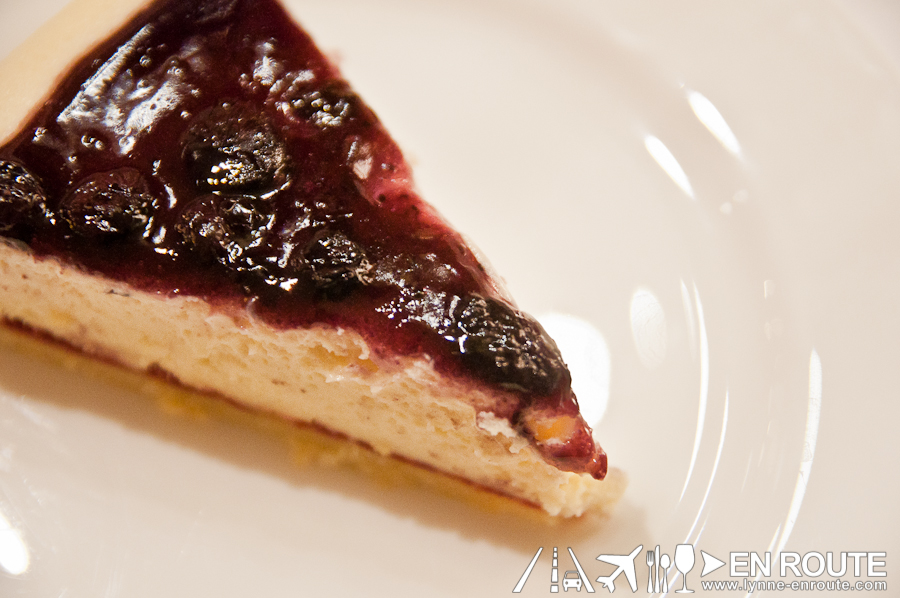 The name escapes me now but I recall the tea we had was fruity and medium-colored.  There is obviously more to this art of tea making that I have yet to learn, like how many minutes tea needs to be steeped and what temperature is ideal for it.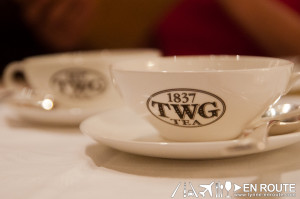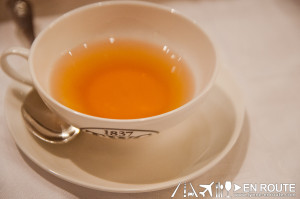 The book of different teas is quite overwhelming.  It's like choosing wine.  One has to think of the grape variety, its origin, Old World or New World, its vintage.  Much like its aged alcoholic counterpart, teas can come from all over the world.  Some can have fruity notes and some will be bolder and more bitter.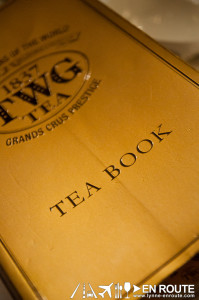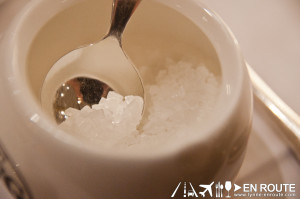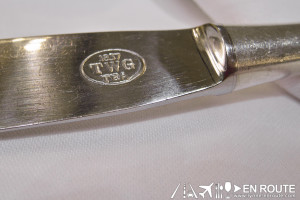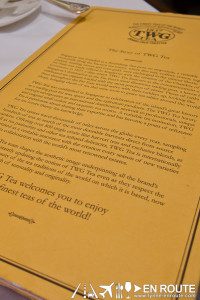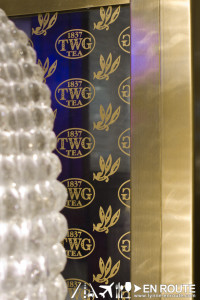 With branches in over 10 countries in Asia, luxury tea drinking that originated from the port town of Singapore continuous to gain ground.  It now has four branches in Manila.
Level 1, Greenbelt 5 Mall Legaspi Village, Makati City
Tel: +632 720 8665, +632 720 8667
Resorts World Manila, Ground Floor, Shop 17B Newport Mall, 100 Andrews Avenue, Newport Cyber Tourism Zone, Pasay City
Tel: +632 551 0696, +632 551 0925
R2, 2nd Floor, Archaeology Gallery Power Plant Mall, Rockwell Center, Makati City
Tel: +632 478 6136, +632 478 2782
Mid-level 2/3, Shangri-La Plaza Mall East Wing Expansion, Mandaluyong City, Manila
Tel: +632 654 1421, +632 654 2557
Part of the charm is being seated in a very posh but relaxing environment.  You can bide the time, read a book – all while quietly sipping from your cup of tea. While some people will see it as too lavish, quiet solitude is priceless in my book.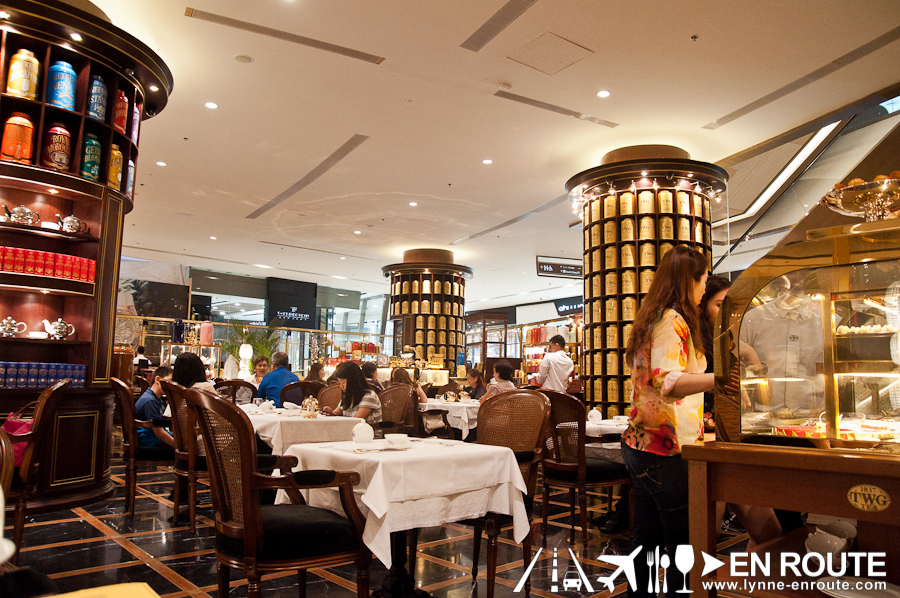 More so than a pair of shoes.
Speaking of the shoes, maybe I need to pass by them a few more times before I take that as another sign.
Comment on this and Share it on Facebook!
comments
Powered by Facebook Comments