Filipinos are not new to fusion cuisine. Even our own kitchens play the stage of experimenting with different flavors and techniques.  Tell me how many ways you can prepare fried chicken and we can come up with a list enough to supply a few day's worth of dishes. (Thoughts like this from me, even if it is about maximizing our future kitchen inventory, might not be comforting for Ray.)
Fusion cuisine is defined as "food prepared by using the techniques and ingredients of two or more ethnic or regional cuisines" (Merriam-Webster.com).  It's common for restaurant concepts of this kind to pop up in melting pots and city centers like London and San Francisco.  There will be some who may get it wrong and come across as trying hard, and there will be those who will really know what they are doing and will show your taste buds just how great the combination of these flavors are.
Like COCA Restaurant.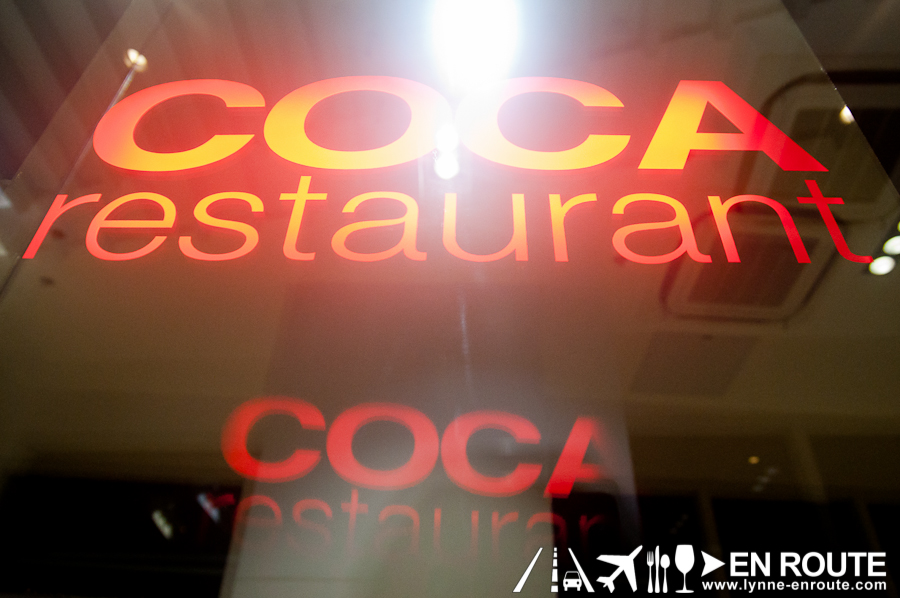 From the Mandarin word, "Kekou," it means "appetizing."  It is also unique because of its fusion take on Thai and Chinese food. Thus, we have playfully dubbed it as Thai-nese!  We mean no disrespect whatsoever.  We just needed something to capture the coming together of the spices of Thailand and the freshness that's a hallmark of Cantonese Chinese cooking.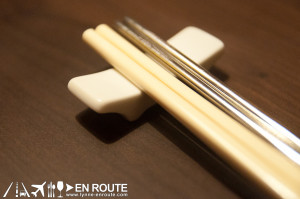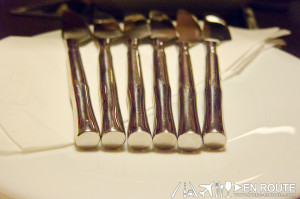 They have signature items on the menu and we were lucky to have been served several of them.
Start off with the COCA Chicken in Paper Bag (Php450) and you can't go wrong. No, the paper is not eaten White Rabbit style (only 90s kids might get that one). The technique is used to lock in all the flavors and juices of the chicken.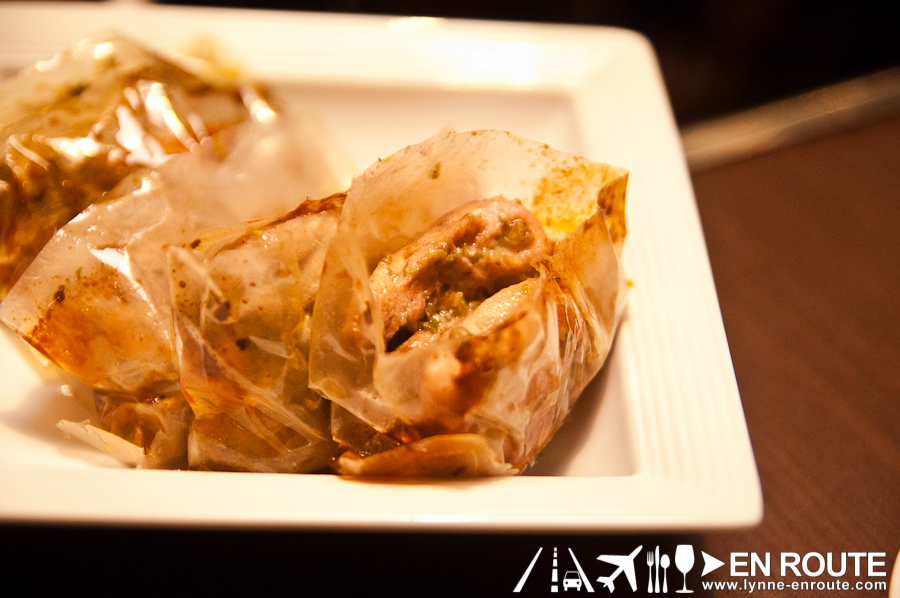 One surprising item that we liked was the Seafood Durian Spring Roll (Php420). We typically stay clear of durian as it is a taste we really haven't acquired. This dish however, had a very subtle hint of durian that it made us even go back for seconds.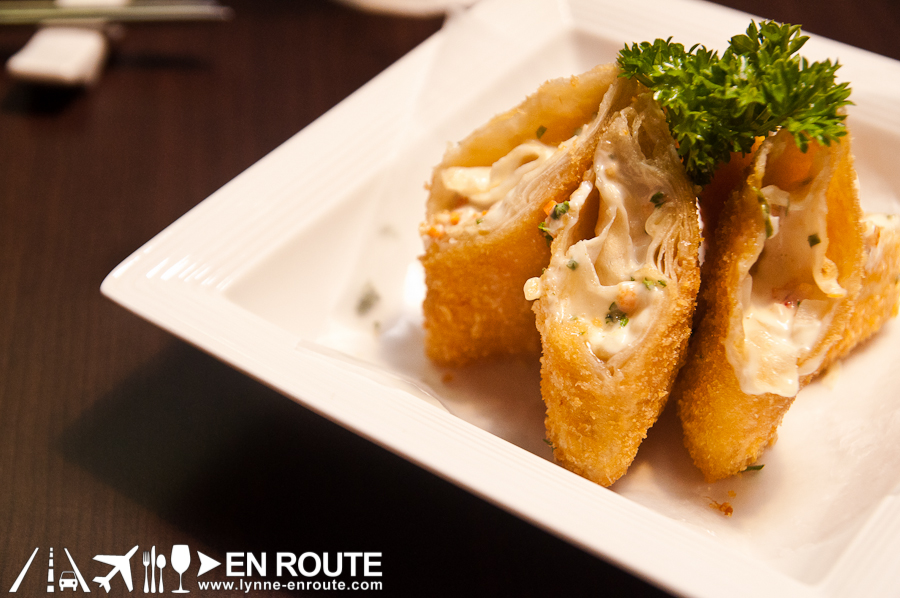 Other starters are the Crispy Roasted Pork Belly, fried perfectly and served with some mustard dip (Php300), and the Roast Duck Salad (Php380).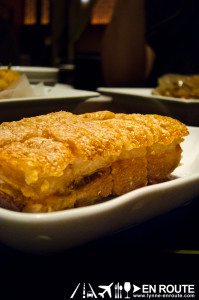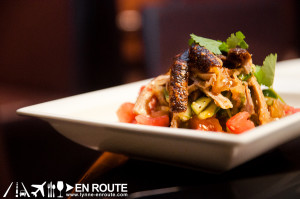 For the main dish, our favorite would be the Prawns with Garlic & Chili (Php550) paired with the COCA Yang Chow Fried Rice (Php300).  The kick is at that addictive level that keeps you coming back for more.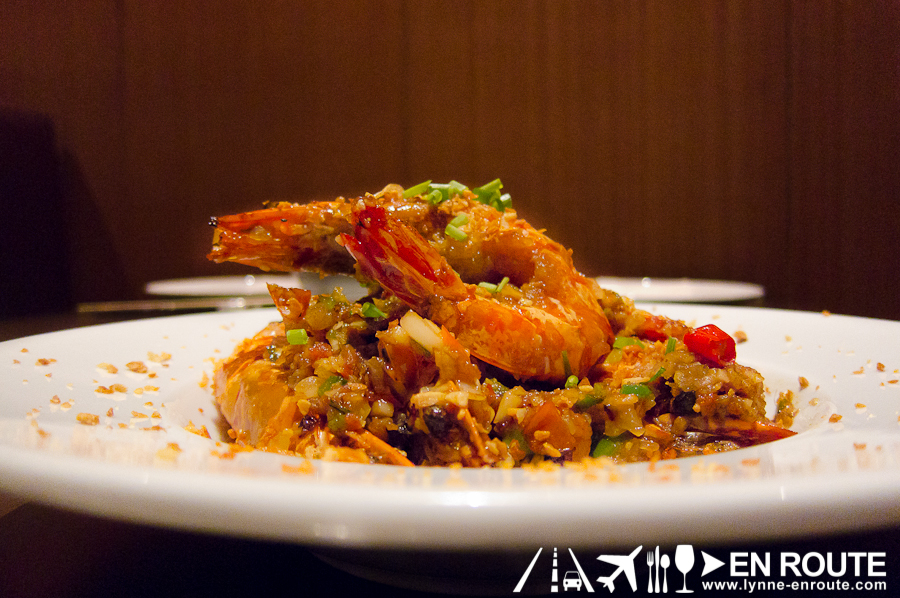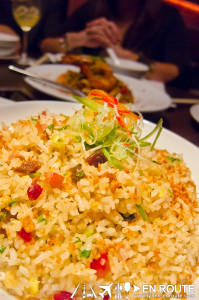 Other mains include the Live Steamed Garoupa with Soy Sauce (Php1,200), Steamed US Prime Striploin in Soy Sauce & Ginger (Php650), and Braised Tofu with Taiwan Bokchoy in a Clay Pot (Php400).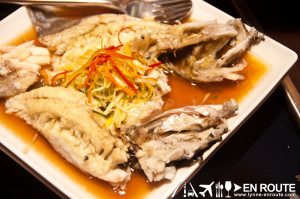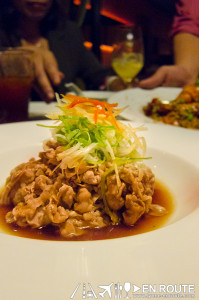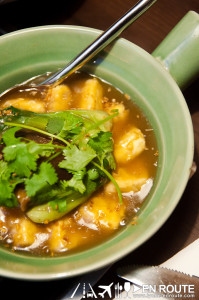 Now we come to the star of the show, the Emperor's Platter with Ojiya (Php2,750), a hotpot of assorted meat, seafood, vegetables, and glass noodles using two soup bases, spicy tom yum and a tamer chicken broth. It comes served with their Ojiya sauce that goes well with everything! They also give you key lime wedges that can be squeezed onto your serving of the sauce. They even have to import the key lime because it has a milder acidity and is sweeter than our local varieties of lime.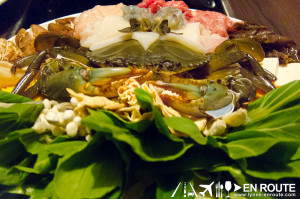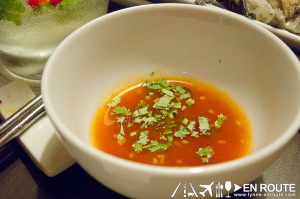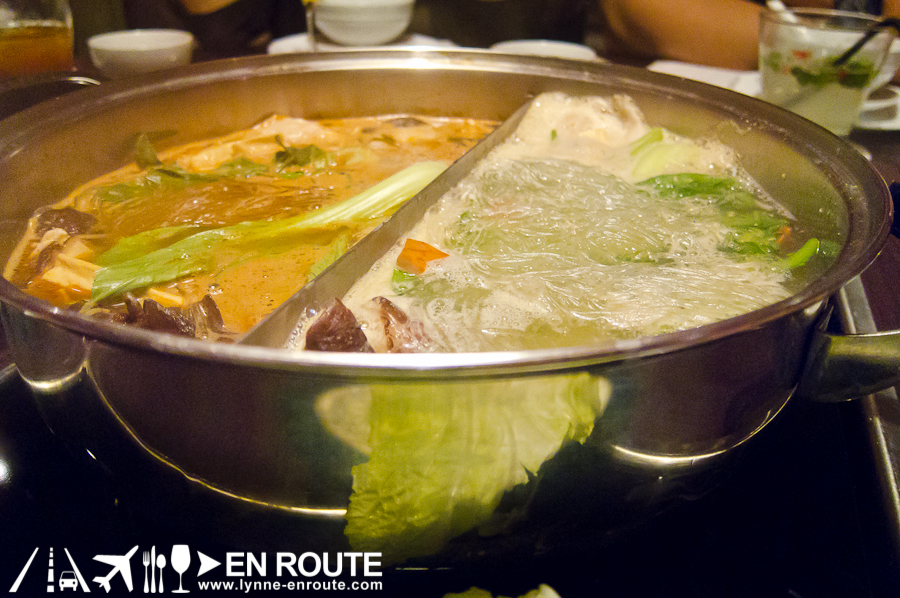 The components are halved between the soups and then you just ladle the goodness as soon as they're cooked. The soups in itself are addicting! Experiment with the flavors in your bowl. You can even mix a portion of the tom yum and a portion of the chicken broth, or opt to end with the broth to end the course on a less spicy note.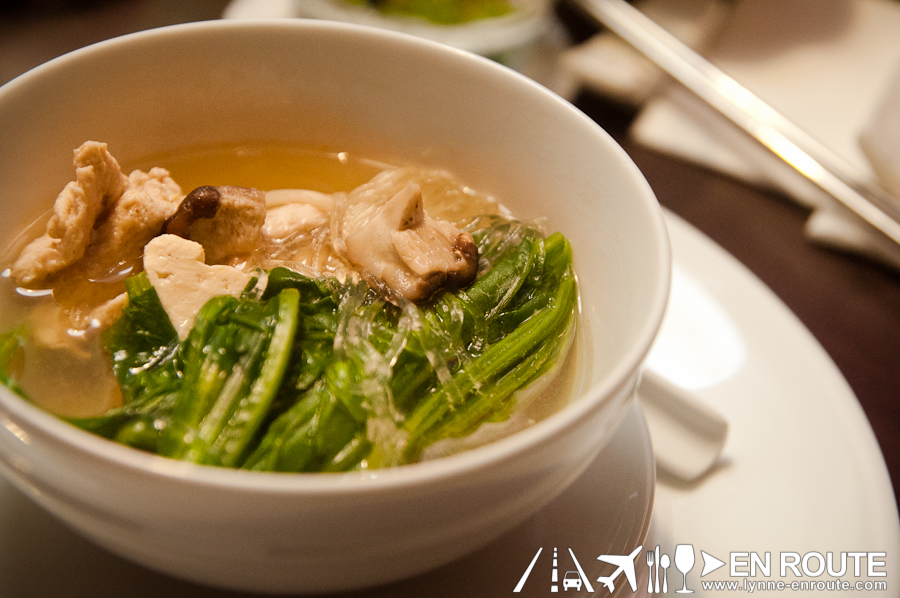 But wait, there's more. If you think the soups were the highlight, think again.
Afterwards, they scoop whatever ingredients weren't consumed and rice is put in to absorb all those flavors. They add some oil, the Ojiya sauce, garlic, and egg.  You end up with two choices of what can count as part of the best and most exciting congees ever.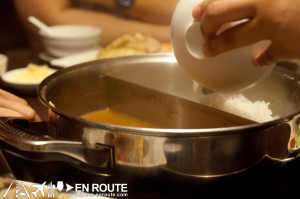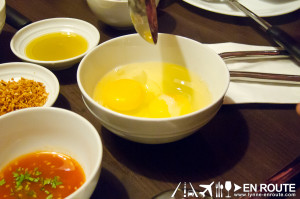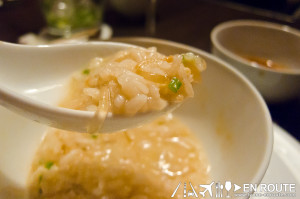 This dish alone feels as exciting for the taste buds as watching Avengers. Breathing is optional.
If you need a few breaks in between bites, their COCA White Sangria (Php250) is sweet and refeshing, potentially tratorious as you will be downing this to neutralize the spice. Want to keep it interesting? One of their signature drinks is the Chili Mojito (Php250), a duet between the chili and the mint.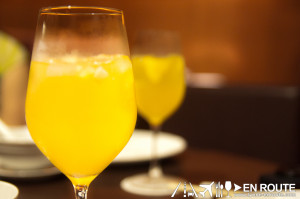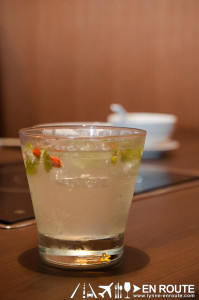 They also have Thai Iced Tea (Php 90) and a selection of TWG teas (Php220).
End the meal with an order of Galorgee (Php450), something akin to fried palitaw, a Filipino kakanin or delicacy made from glutinous rice. There's a light crunch and it's soft and chewy inside. Those who like it sweeter can also opt for their Salted Caramel Cheesecake (Php250).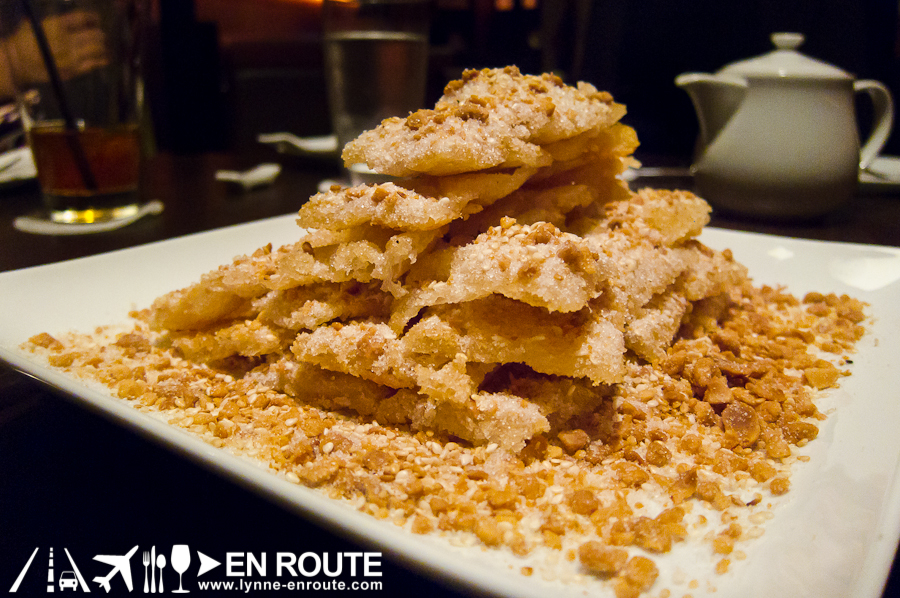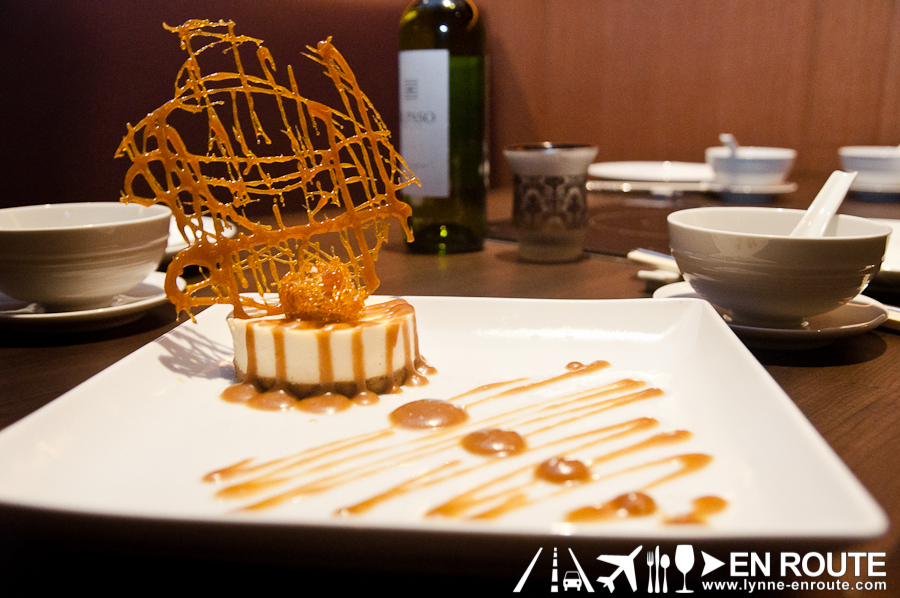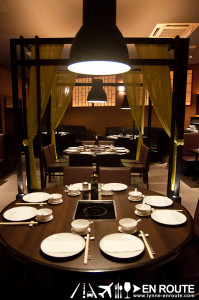 COCA is beautifully designed, employing simplicity and class throughout.
If Thai-nese fusion is not a familiar concept just yet, a visit to COCA will surely give you the primer you need. As far as fusion cuisine is concerned, these folks know what they're doing.
COCA Restaurant is located at the Sky Park, 5th Floor, SM Aura Premier.
Telephone number: +632 218 1110
Mobile number: +63917 813 9760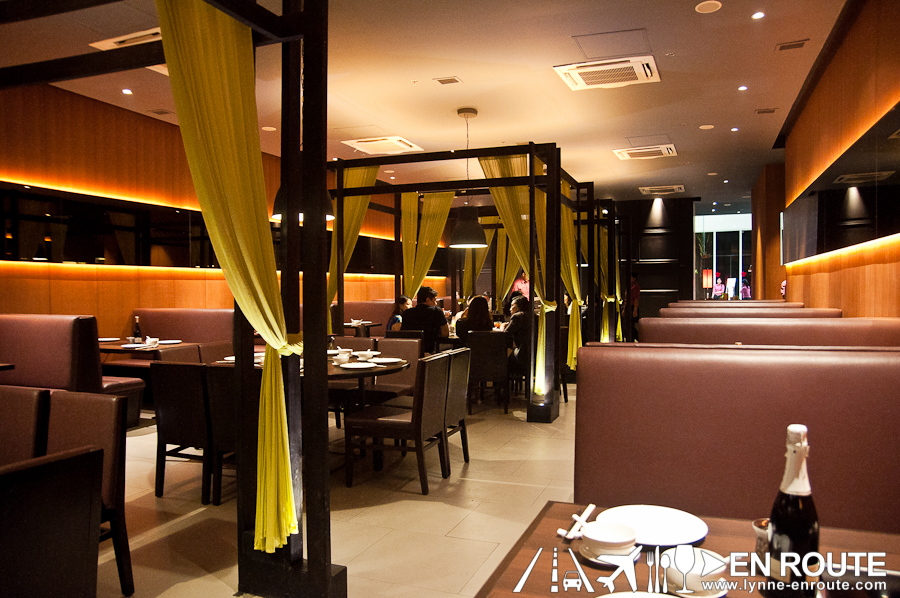 Other fusion restaurants worthy of noting are:
Comment on this and Share it on Facebook!
comments
Powered by Facebook Comments