Just for October, channel your inner James Bond and get yourself your own Vodka Martini, an evolution of the traditional gin-vermouth cocktail.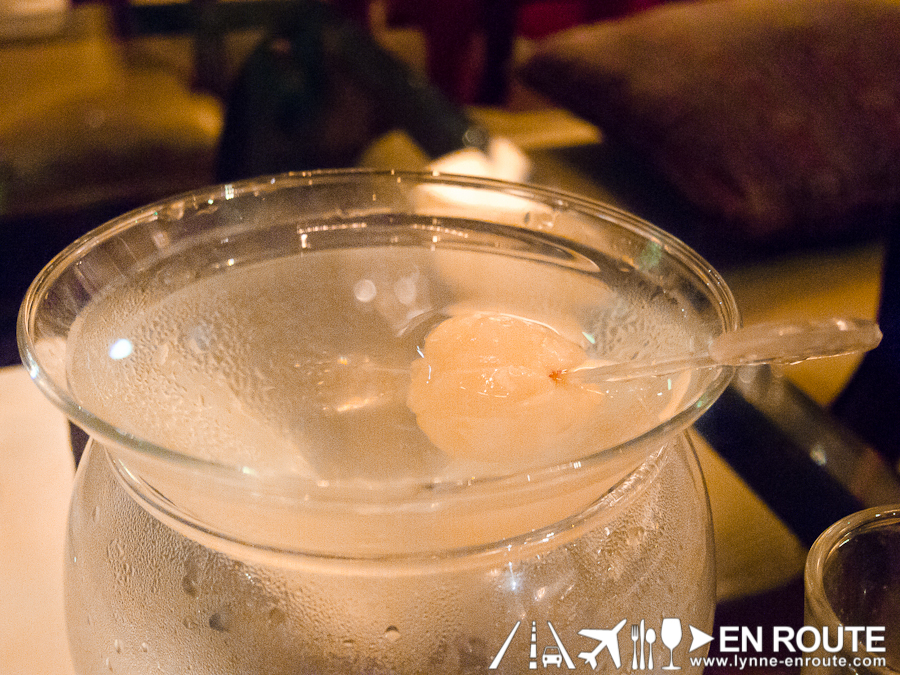 Prepared right in front of you, shaken, not stirred, you can't help but feel like a debonaire or femme fatale.  Served over dry ice, the puff of smoke that rises as you lift your glass makes it a feast for the eyes and not just for your alcoholic taste buds.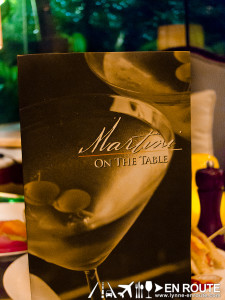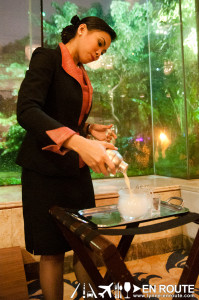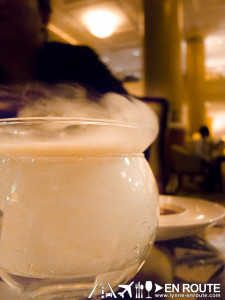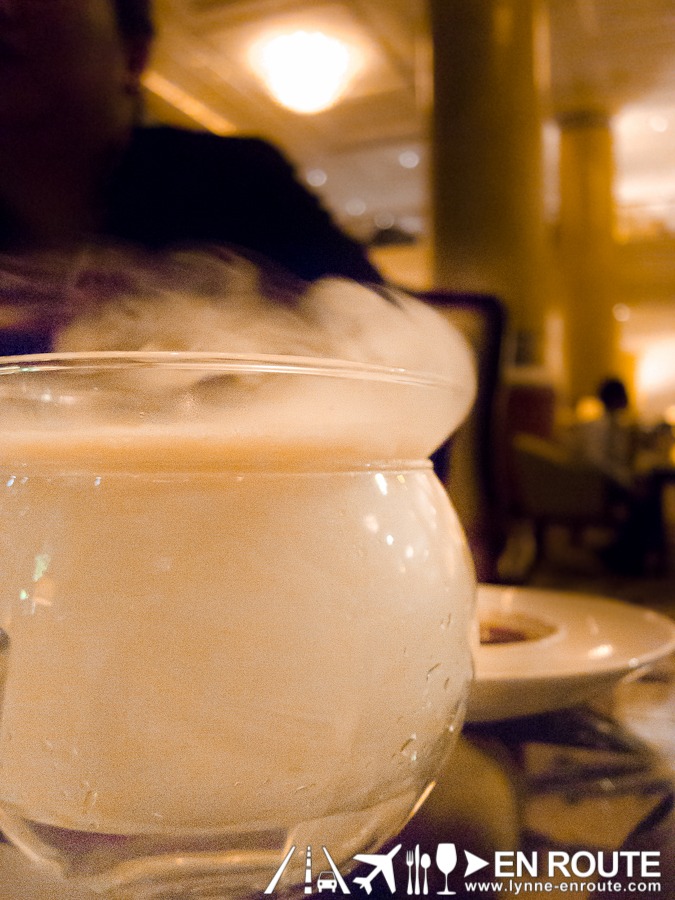 Choose from among four flavors, all made with Stolichnaya Vodka as the base.  CAUTION: They can be addicting!  And for just Php295.00 a glass, that's not bad for a drink in a five-star hotel.
Chocolate Martini – The addition of the vodka to the Bailey's helps neutralize what would otherwise be a very overpowering sweetness

Flirtini – Something beach-y with a touch of flair from champagne
Lychee Martini – Mixing Malibu with lychee was a new discovery.  We never knew it worked with any other fruit than pineapple.
Blue Martini – This citrus-flavored martini gets balanced by the hint of vanilla and lime juice. An easy crowd-pleaser, this can stain your lips from the Blue Curacao though.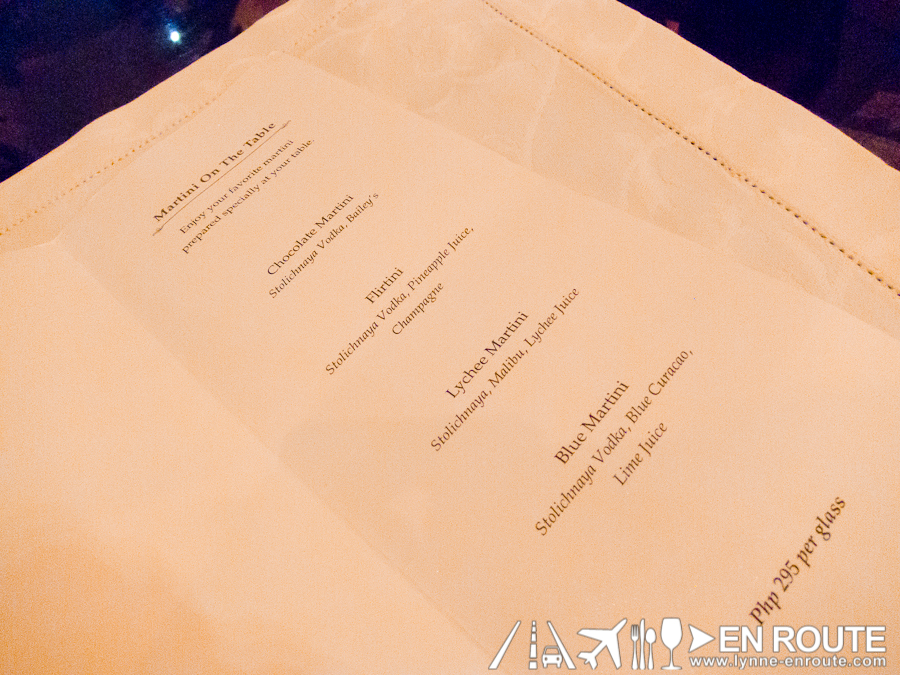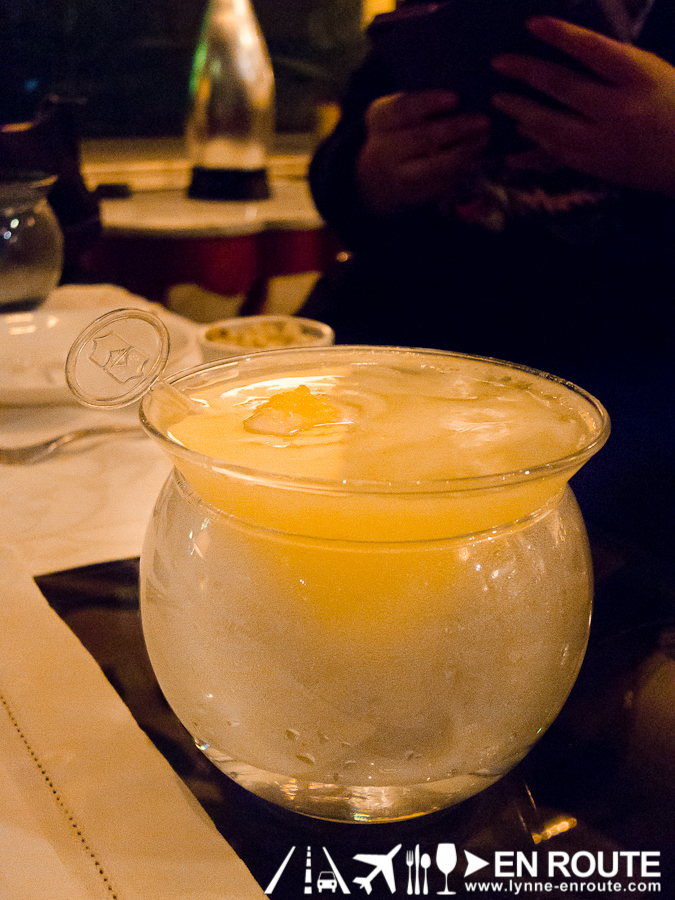 We had the pleasure of meeting the Communications Team made up of Mica, Margaux, and Lesley, who were all very gracious hosts. Our night was also graced by Makati Shangri-la's Head Sommelier and Director of Beverage, dubbed by En Route as the "Booze Boss," Daniel Blais, also the brains behind the drinks we so merrily tried that night.  Thank you again to their team for having us.
So, no time to waste.  There's still a week and a half to go before October ends and we bid goodbye to the martinis.  Looking forward to what they have in store for the succeeding months also!
Comment on this and Share it on Facebook!
comments
Powered by Facebook Comments