It is in these times when a nation unites for a common cause.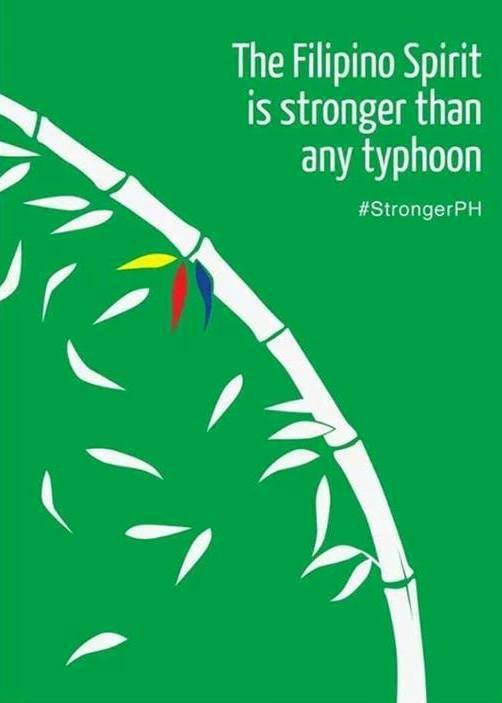 There are many ways for people to help typhoon Yolanda victims. If one way is not available for you, various institutions from all industries have made convenient, effective, and some, creative ways on how your every move can actually send help to victims of Typhoon Yolanda.
#YolandaActionWeekend is a congregation of various restaurants who will donate a portion of their proceeds this November 16-17. En Route, in its effort to spread the word, will give PHP 10.00 to every "Like", Tweet, and +1 of this message. (ALREADY COMPLETED. WE THANK YOU FOR YOUR SUPPORT)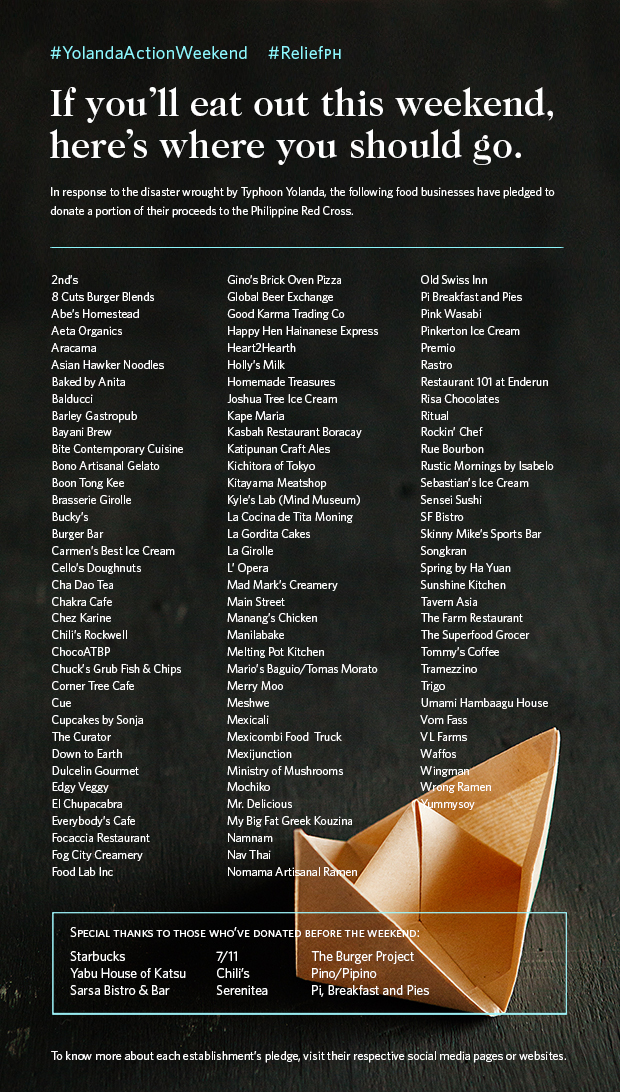 UCC, Mitsuyado Sei-Men, Sakae Sushi, Crepes and Cream, and Yamato Bakery Cafe will donate 20% of their sales this November 14, 2013.
(ALREADY COMPLETED. WE THANK YOU FOR YOUR SUPPORT)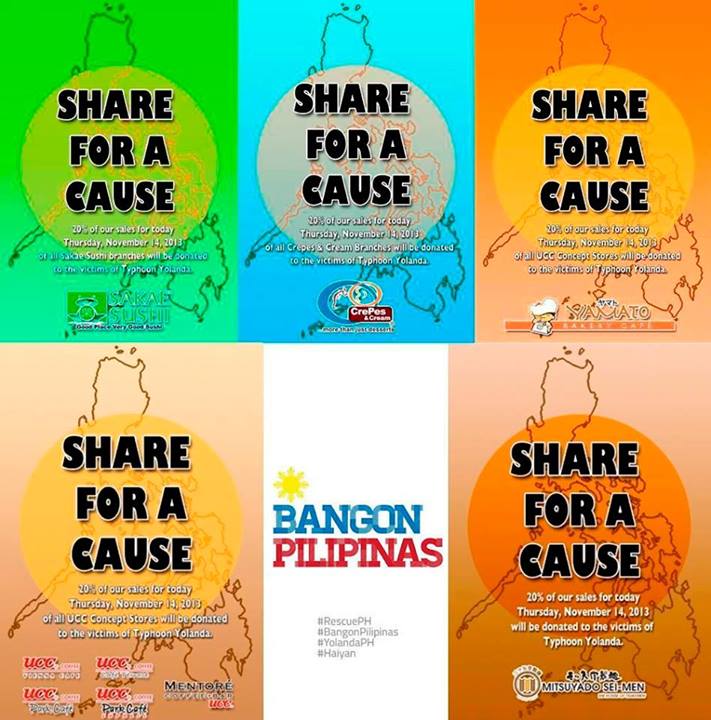 The Fastfood Industry has always been a supporter of calamity work, and the two icons of the quick meal service industry have set up their own programs:
The Philippine Red Cross has set up different means to donate, via Bank Deposit, Delivery on key locations, and even a donation through Text Message: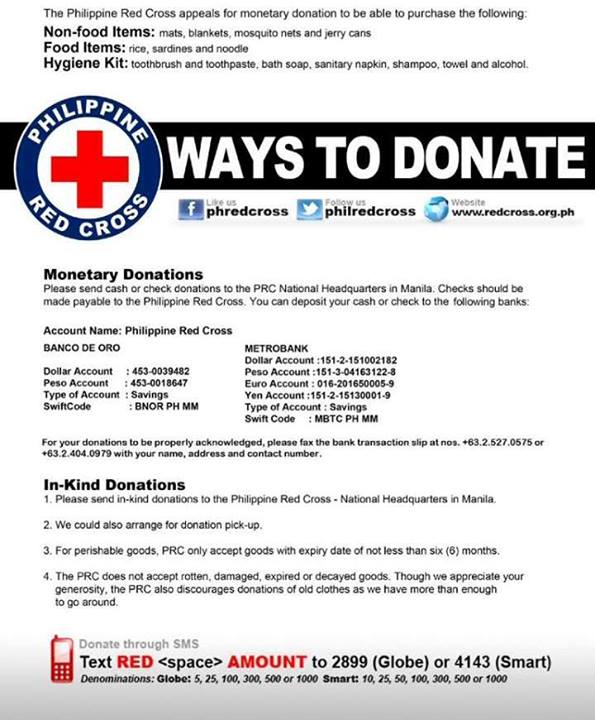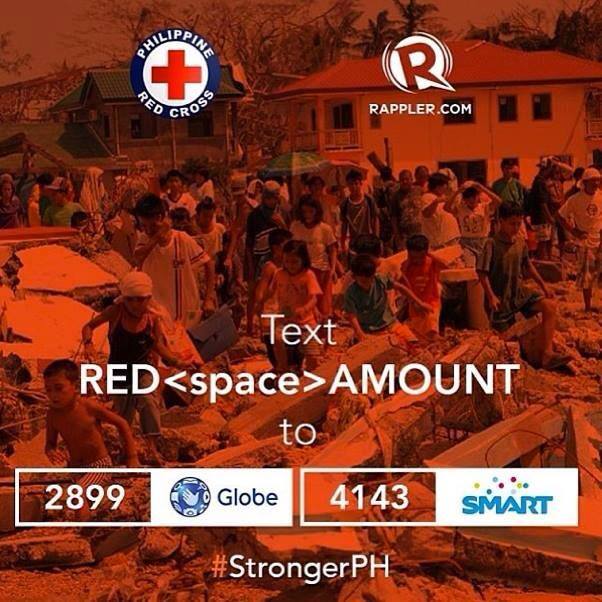 Other institutions have chimed in as well. World Vision, Unicef, and Caritas: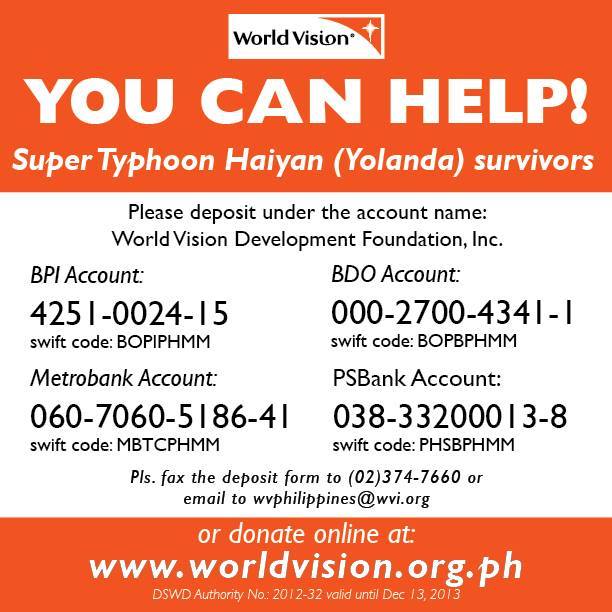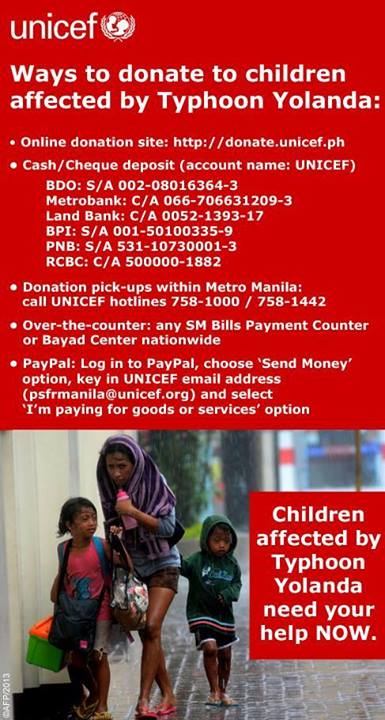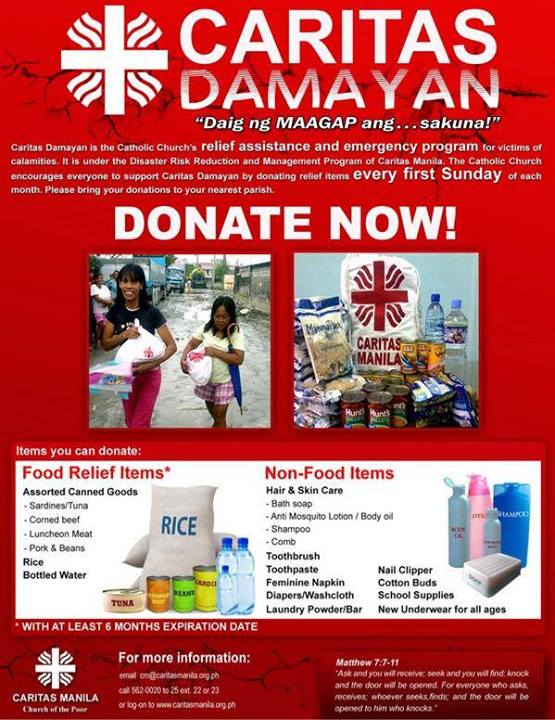 Organizations that have the best logistical systems are couriers and delivery services, so you know that what you donate through them can get there.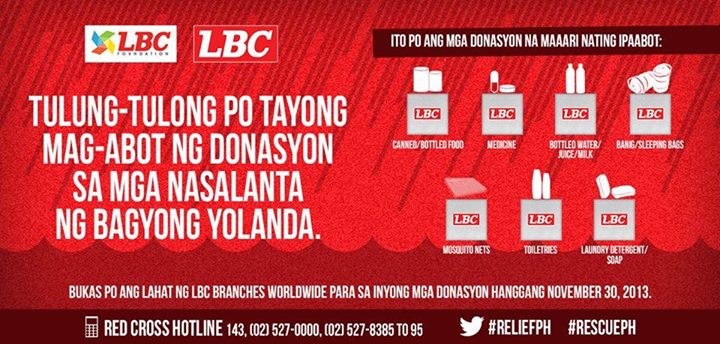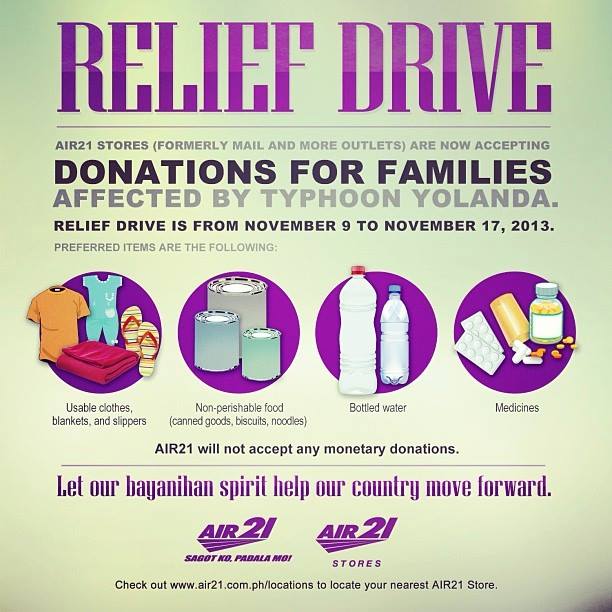 The media, both traditional and online, also has the logistical abilities to bring donations there:
Various individuals and online groups have set up  other efforts, too! through their followers, they are able to disseminate information quickly.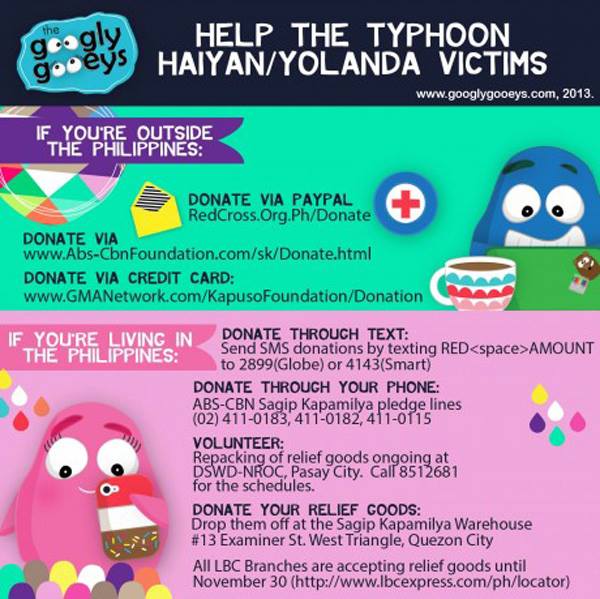 SM Group has also set up their malls found all over the Philippine as drop-off stations: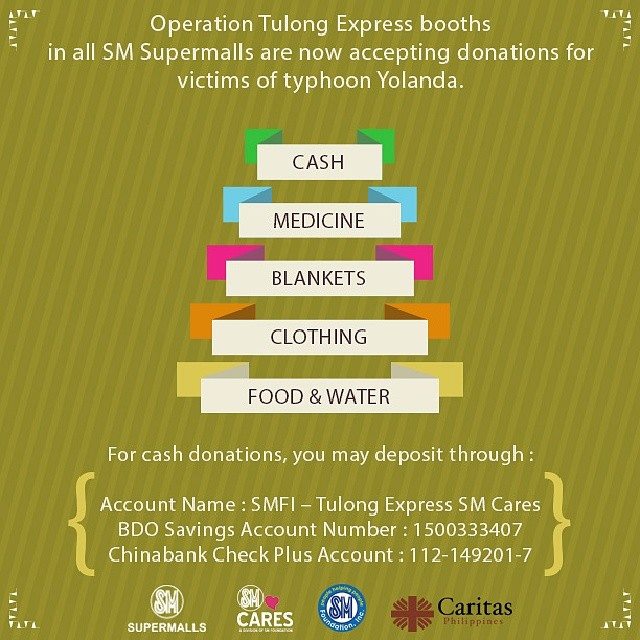 And the schools, too!
No items or cash to donate? How about your time and effort?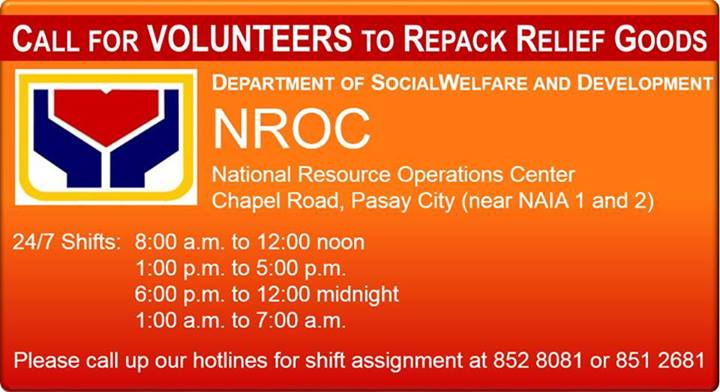 So there is no excuse not to do the littlest of aid. The whole Philippines, in such rare circumstances, are united in this effort. All that is needed is a "Yes" from you that you will do your part.
Comment on this and Share it on Facebook!
comments
Powered by Facebook Comments