It is an unforgiving world out there. The working population is always battered with endless barrages of pressure, urgency, competition, and people who feel like they will be devoured if they do not do what is required of them. And that is just the commute to the office.
It would be nice if each one of us had a go-to place for those times when everything just feels a bit unbearable. A quaint, quiet place where it feels like you are part of a second home. We don't want it to be some coffee-shop chain or fast-food joint, either. It has to feel more personal than that.
And an aptly named restaurant in Makati City might just be that: Solace.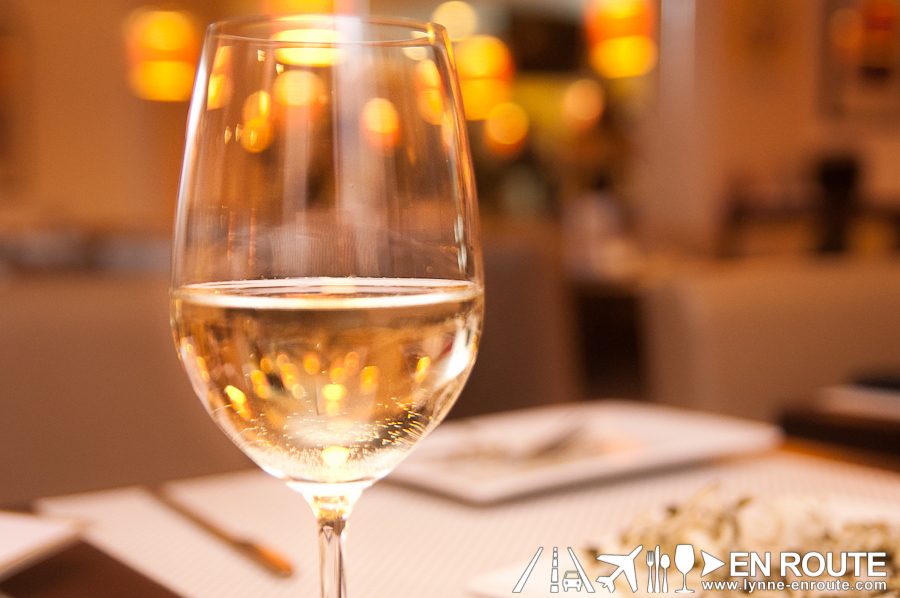 Solace is at the ground floor of some chic, new boutique hotel in Makati City. It is not part of the hotel's operations. They are just leasing a space there. It is run by people that realize that what people need in times of defeat are the familiar taste of good comfort food.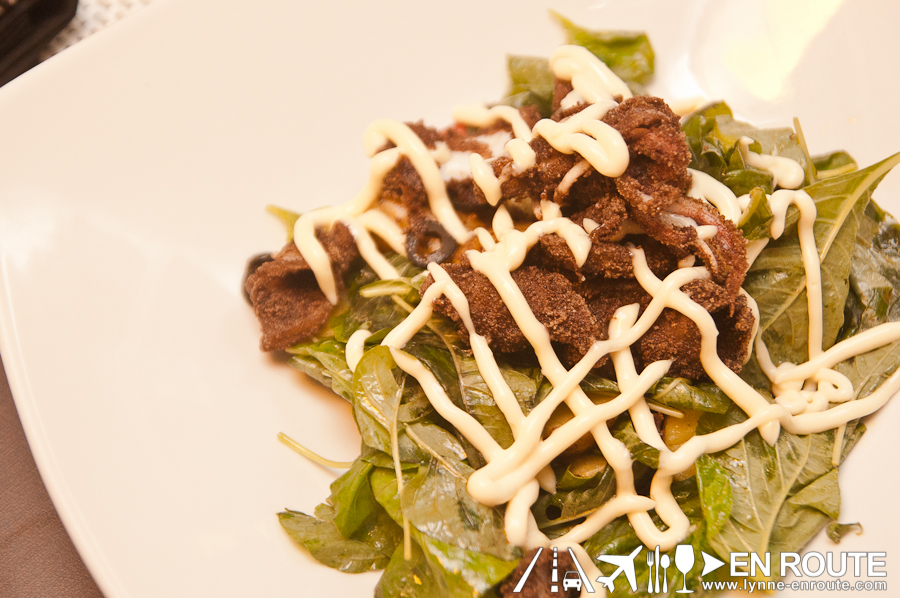 And Solace is all about comfort food. And at reasonable prices, at that!
Salad is familiar fare, but salad topped with crispy fried squid (PHP 275.00) takes it up another notch. Oh, and some added chorizo bits in it as well. How's that for starters?
Moving on to Nachos (PHP 195.00):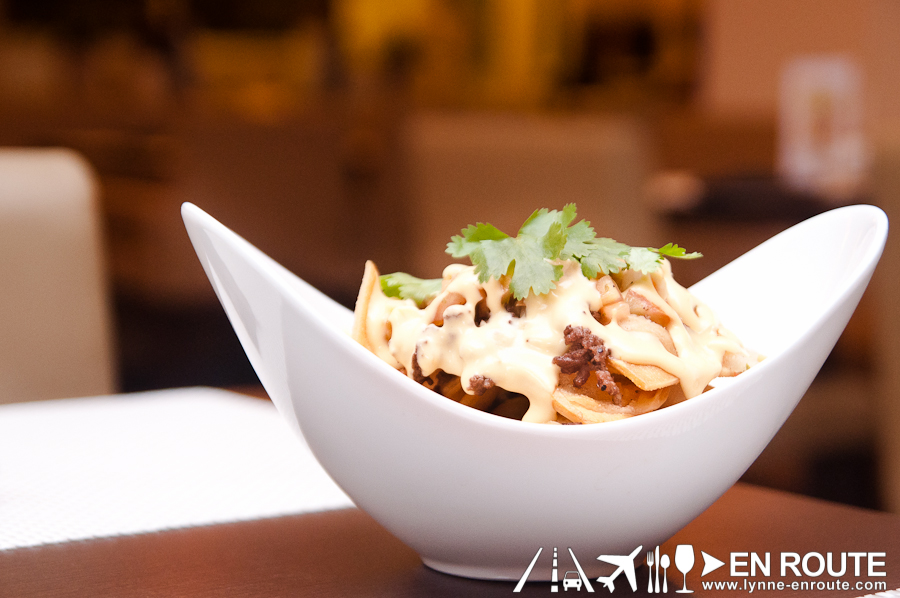 Familiar nachos recipe, but this time using home-made tortilla chips. The chips are thicker (probably about twice as thick as what you normally see in other nachos), so the bite and crisp is more satisfying. It also prevents it from getting soggy, allowing you to enjoy that bowl ever so slowly.
From here, on to even more fulfilling moments with main courses: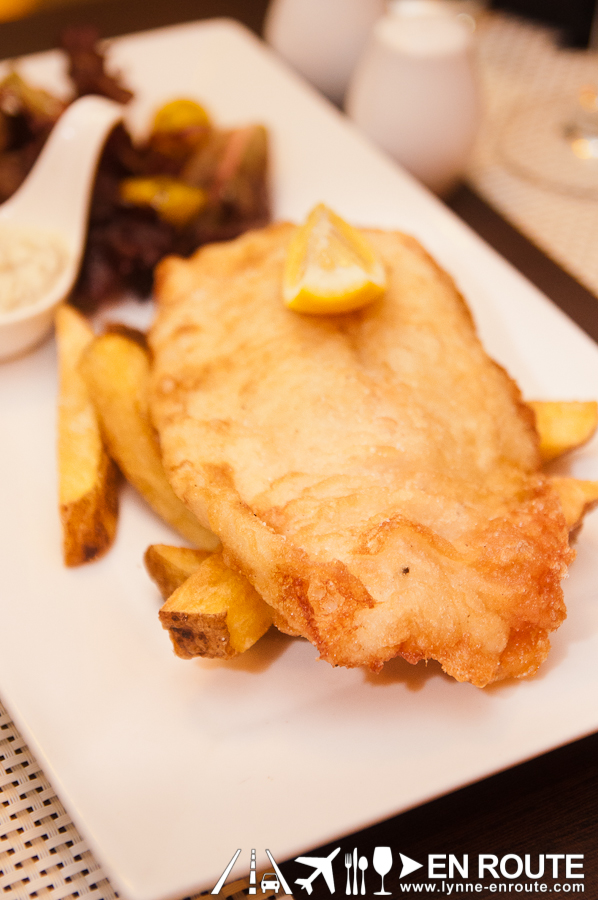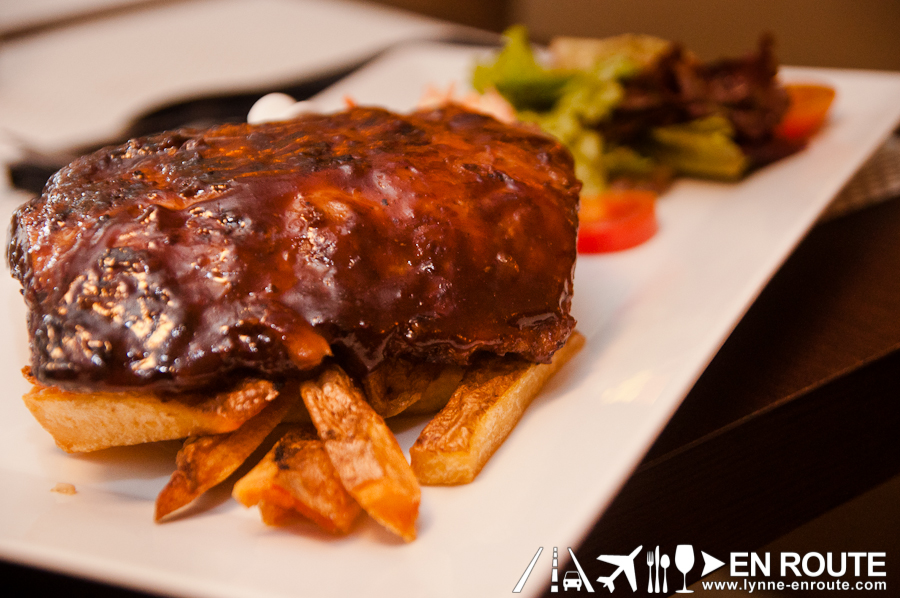 Baby back ribs (PHP 895.00 for a full order). Pictured here is a half-order. Who doesn't love it? (there's even a recipe here in the site for one). The sauce for this is more on the tangy side. The tenderness is just close to that fall-off-the-bone. Eat with your hands if you must. No one will judge. As a matter of fact, it is highly recommended.
Want something lighter, Beer Battered Fish and Chips (PHP 385.00) is for you. Beer really gives it a crispier batter, which makes for a great shell to the soft, creamy fish. This goes well with some white wine, too!
People now ask… burgers are comfort food. Do they have burgers?
As a matter of fact, they do: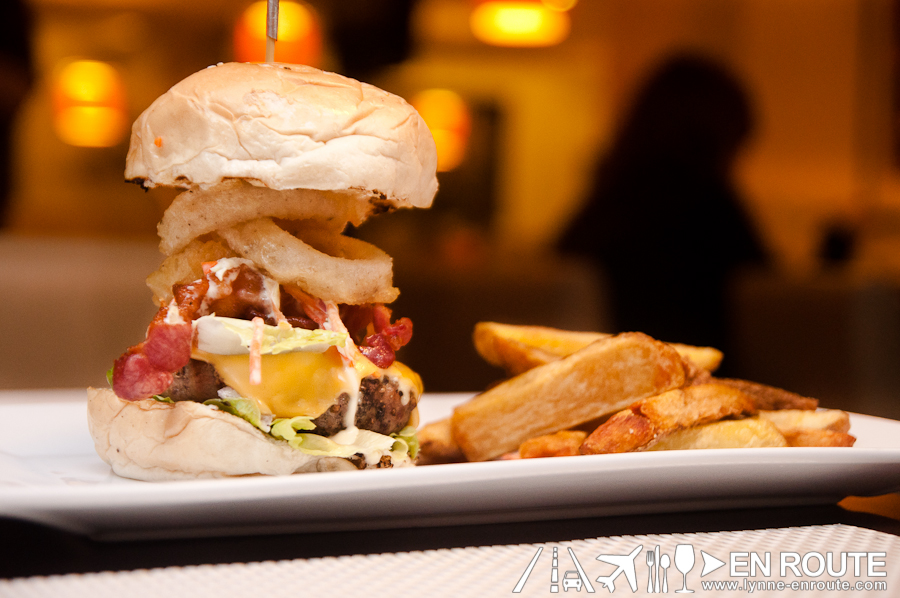 Half-pounder burger (PHP 410.00) with onion rings, bacon, cheese, lettuce, and some coleslaw. Coleslaw seemed not to fit into the whole idea, but everything else did (onion rings on burgers seem to be all the rage now). This was very reminiscent of a burger of the same height in Long Bar of Raffles Hotel. Which is taller? Who cares? They both taste good.
And then there was this dish that epitomizes that tagline "Don't judge the book by its cover"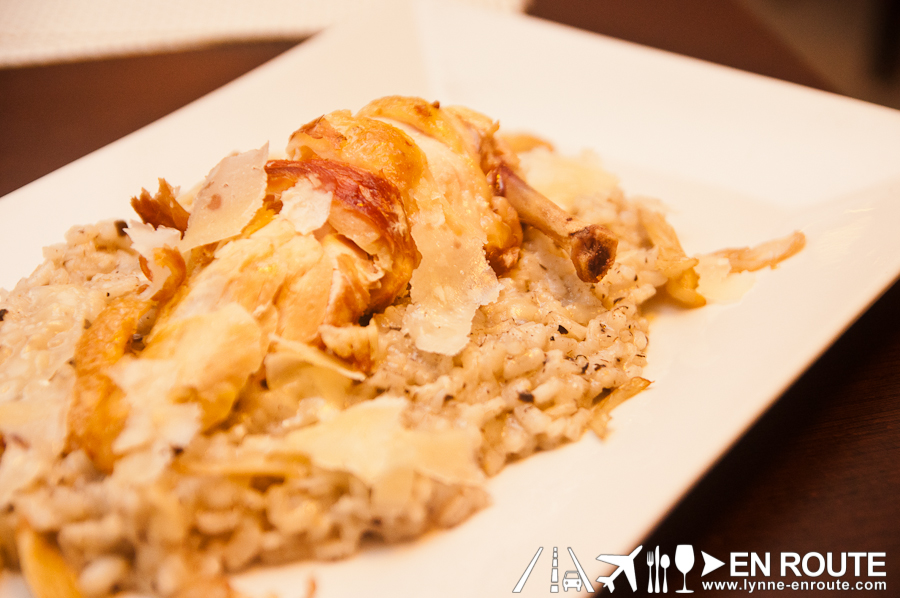 I mean, look at it. It's a Parma Ham Wrapped Tender Chicken Breast on a Bed of Mushroom and Truffle Oil Risotto (PHP 445.00). It doesn't look pretty. No color coordination or any garnish to give contrast. But wait until you get a spoonful of that mushroom and truffle risotto. Then appearance doesn't matter as taste becomes the only thing that is in your head. And yes, it tastes delicious.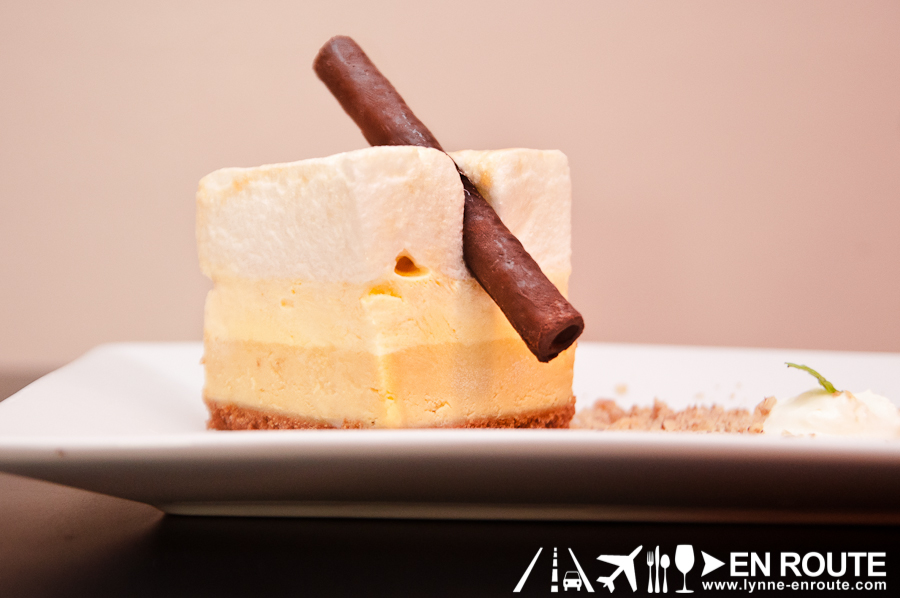 In the event you want dessert, or come here for dessert alone, look for the Banoffee Pie, Choco lava cake, or the Apple Pie. Get some coffee to go with it (or maybe more wine), ask for the password for the free Wi-Fi, and waste your day away, knowing you are in a place that is more secluded, where you can be all alone in your thoughts.
It is really great to have these little "solaces" around the metro. The people that move around need a little break once in a while, and seeing this at the corner of your eye as you hurriedly search for that place of comfort might just be what you need to get that renewed spirit to soldier on to the next day.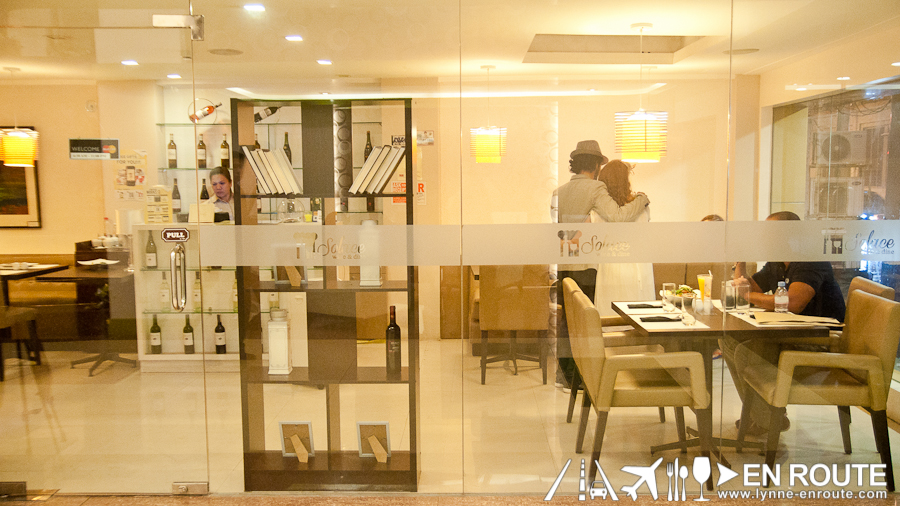 Solace Wine and Dine is located at the Ground Floor of One Greenbelt Hotel,
914 Arnaiz Ave (formerly Pasay Road)., Makati City
Tel. Nos. +63 917 535 7529
Check out their Facebook page also at https://www.facebook.com/solacewinedine
Comment on this and Share it on Facebook!
comments
Powered by Facebook Comments